Candied Blood Orange Slices with Dark Chocolate
Homemade candied blood orange slices dipped in dark chocolate! These delicious, deceptively easy candies make the perfect homemade gift for the holidays.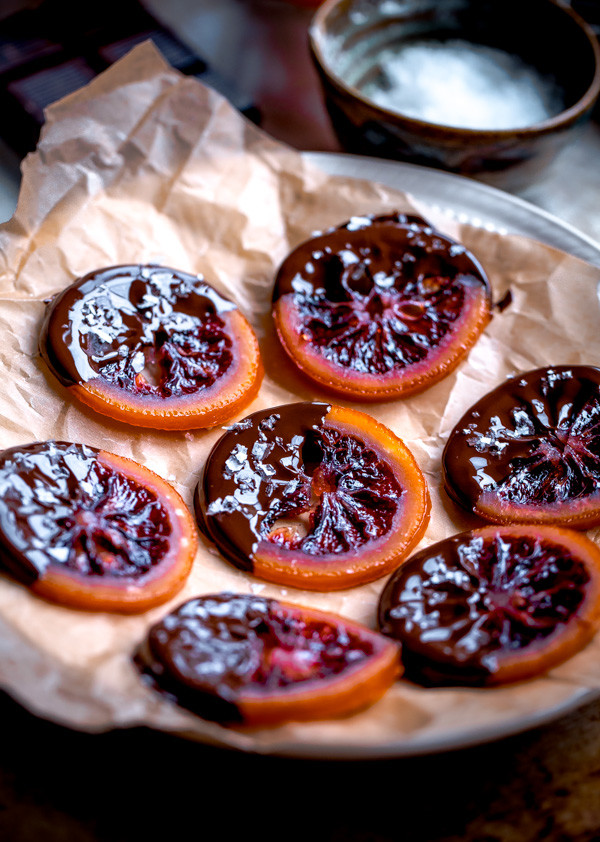 I have a very, very important question to ask all of you. Depending on what your answer is, we can still be friends, ok?
Here we go..how do you feel about orange and chocolate…together? I ask this, because it is quite possibly my favorite chocolate pairing in the whole wide world. Case in point, these chewy cookies. More so than raspberry, caramel, or any other ingredient that instantly comes to mind when you think of chocolate.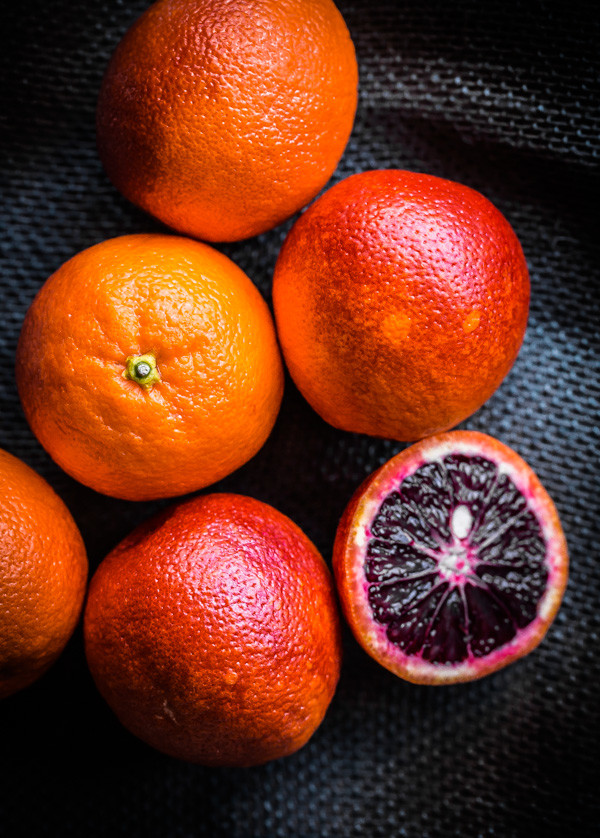 But as infatuated as I've been with anything chocolate orange (first it was Terry's milk chocolate orange balls growing up, and now I'm slightly more spoiled) over the past 27 years of my life, I've also come to realize that it is a love-hate thing.
As in, I know or have met many people that totally don't get it, and well..sort of despise it? WHYYYY?!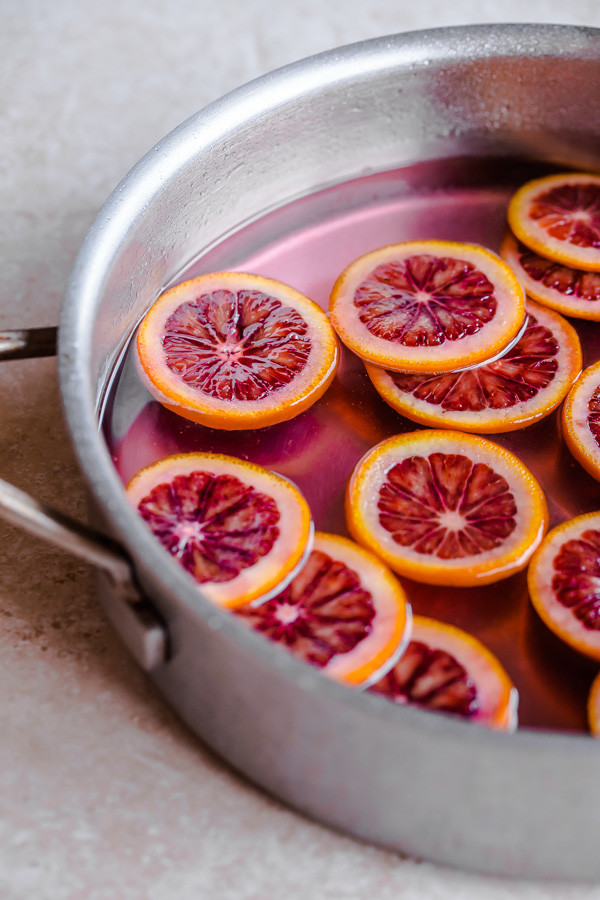 Well, I've decided to hell with that. I am officially on a mission to force everyone to love it as much as I do, so today we're making candied blood orange slices dipped in silky, bittersweet chocolate!
Chocolate covered candied orange slices are very traditional, but I decided to mix things up by using blood oranges instead–and let's just say, I loved them. The color was unbeatable, and the blood oranges offer a wonderful tartness that can't compete with navel oranges.
Thankfully, blood oranges have finally arrived and are available in most supermarkets right now. Trader Joe's, and even my basic grocery store are carrying them in little bags at the moment. They are worth seeking out!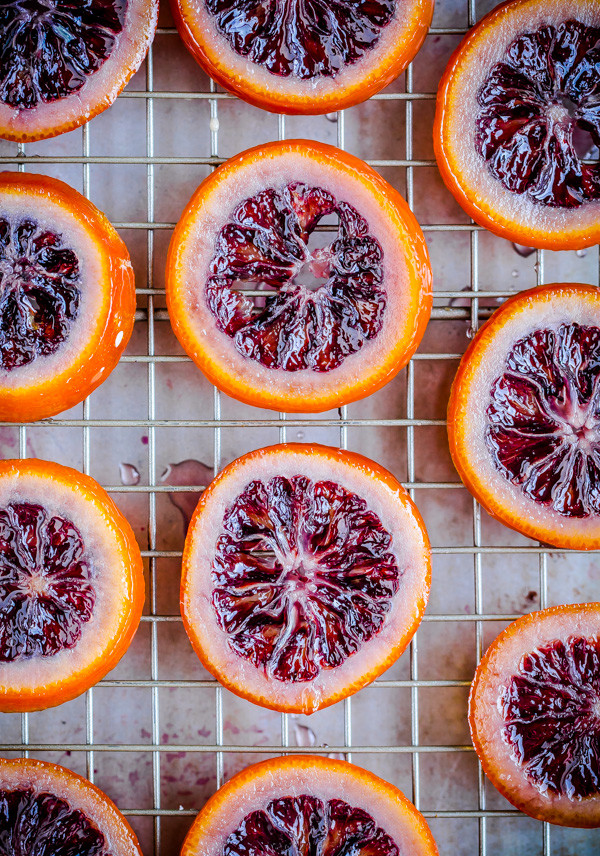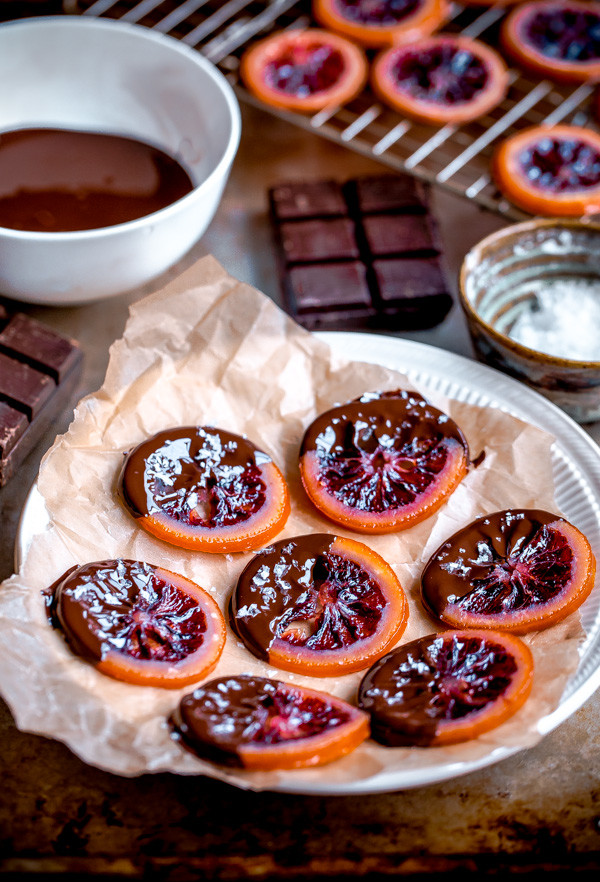 These seriously might be one of my most favorite recipes/desserts/candies that I've shared on the blog, well, ever! Although these candies require a bit of planning (they need to simmer in the candying liquid for an hour, and need to dry for a minimum of 24 hours), they are very simple to make, unlike other candied fruit.
They would make a wonderful hosting gift, are perfect for snacking, and could even make a great belated Valentine's Day candy!
If you're a fan of the sweet, salty combination, you can even add a nice sprinkle of Maldon sea salt for good measure! At the end of the day, I actually preferred these without salt, but it is totally up to you and they taste great either way.
Oh, and fun little blood orange fact? The beautiful, maroon color of blood oranges develops when the the fruit ripens at low temperatures at night time.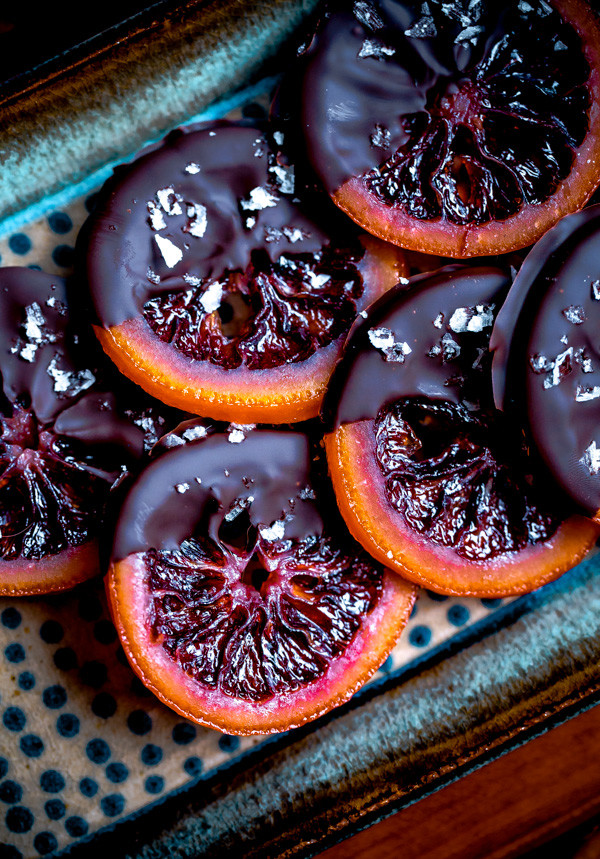 This post contains an Amazon affiliate link. Thanks for your support!