Fried Brussels Sprout Leaves with Lemon and Chili Flakes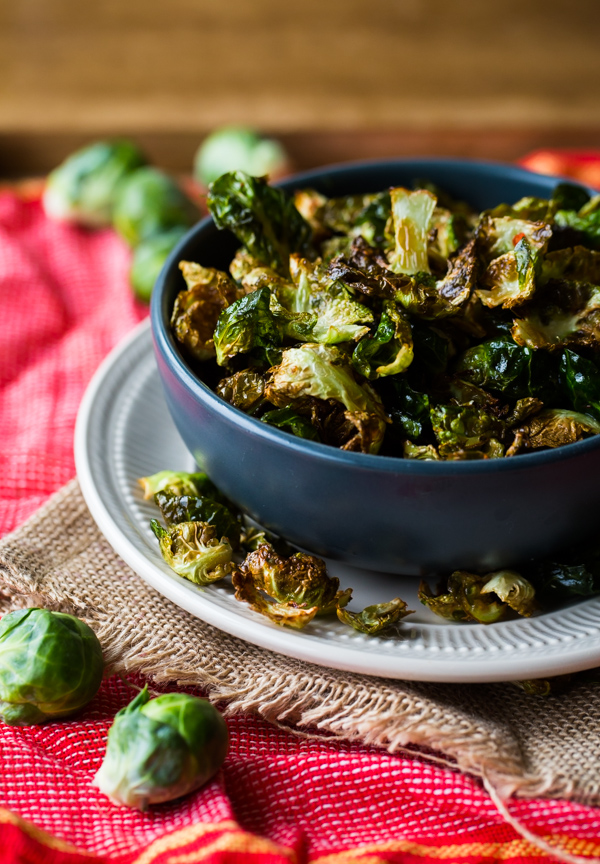 Get ready! #Brusselssproutsweek has arrived in full force! This entire week I'll be showcasing Brussels sprouts in a ton of different ways. Words cannot contain my excitement right now.
I've fried 'em, roasted 'em, shredded 'em, prepared 'em raw. You name it, and I've probably tried it. In other words, I tried to cover the entire Brussels sprout kit and kaboodle.
A few of these dishes would be perfect last-minute additions to your Thanksgiving Day feast next week, and others are better suited for other occasions.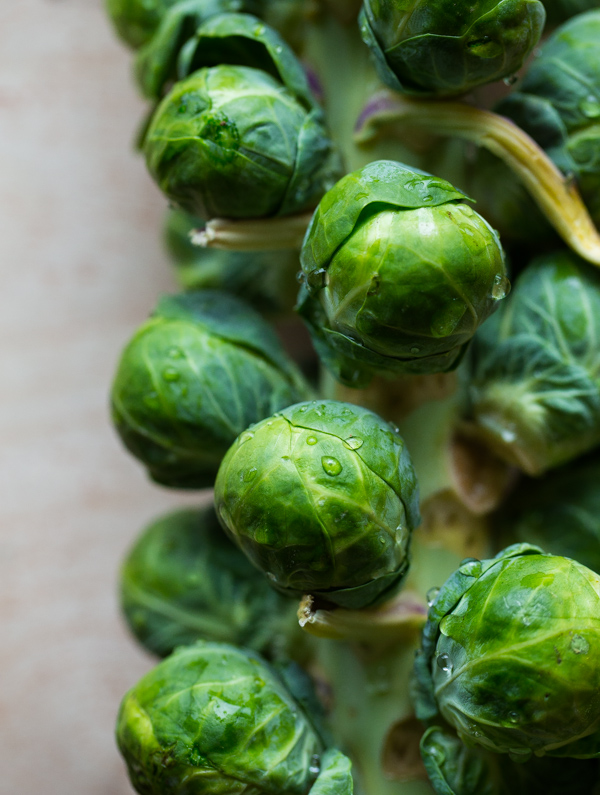 The idea for this week came to me a few weeks ago when I realized I had a plethora of Brussels sprout recipe ideas. It was further justified after my trip to Chicago, where Connor and I ate our fair share of them at various restaurants across the city.
Plus, I've been wanting to do another fill-in-the blank themed blog week ever since last year's epic soup week. Whenever I work with any one ingredient, I have a tendency to get on a one-track mind.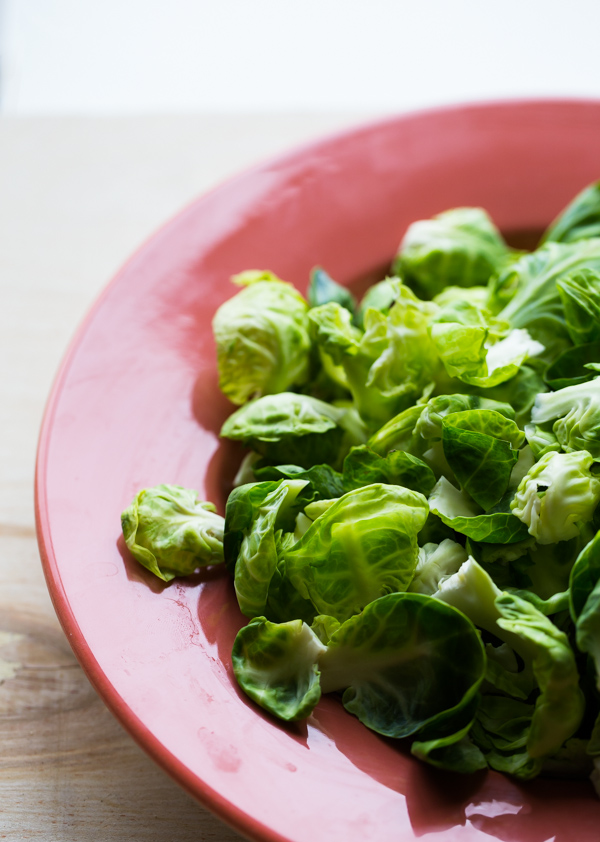 Ingredient themed weeks are fun. They inspire me to think outside of the box and look at ingredients in new ways, and hopefully they do the exact same thing for you too!
So…whether you're a Brussels sprout lover or hater (apparently it's genetic), I implore you to go out to the store, buy one of those crazy-looking Brussels sprout stalks, and try at least one–or preferably, all–of this week's recipes! You might learn to love them. Let's get started…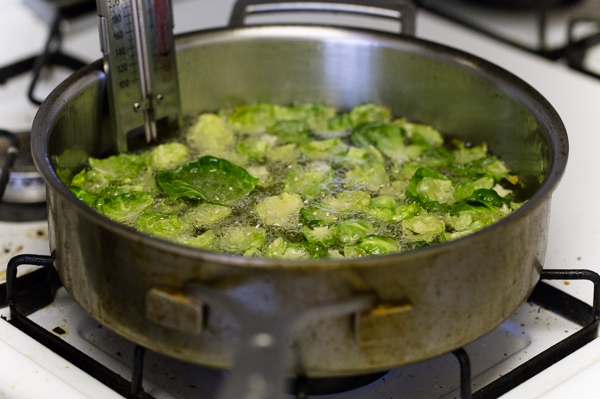 I'm starting the week off with an easy and fun fried Brussels sprouts recipe! Specifically, fried Brussels sprout leaves with lemon and chili flakes!
Because it is Monday and that pretty much explains everything.
Let me start off by saying that if you hate to fry, don't worry! This is a low-maintenance, extremely fast, and shallow-fry type of recipe. You don't need a ton of oil or a really deep set pan (literally just an inch's worth of oil), and it is relatively easy to clean up.
Today's recipe is a little unique in that you will only be using the outer half of the Brussels sprout leaves. They lend themselves extremely well to frying (aka, they will cook in about one to two minutes total!). It takes a good 10 to 20 minutes to remove the leaves from the sprouts, but I promise it is so, so worth it.
Plop yourself down on the couch in front of the TV and catch up on your favorite show. You'll finish in no time.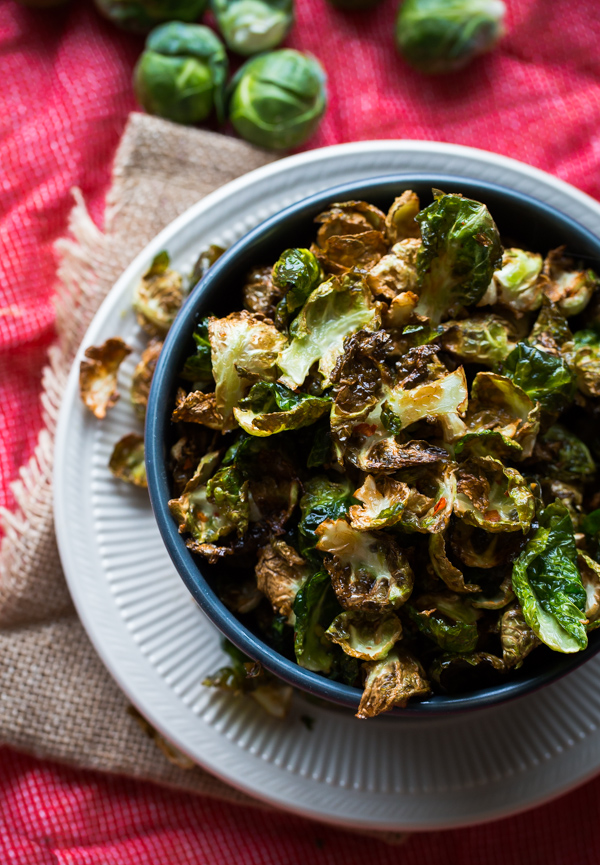 After you've separated the Brussels sprout leaves, you simply fry them in batches before tossing them in a bowl with freshly squeezed lemon juice and red pepper flakes. The Brussels sprout leaves caramelize, get extremely crispy (some of them are almost chip like!), yet are still airy and light in texture.
Seriously, this dish could not be more simple or crave-worthy.
These fried Brussels sprouts leaves make the perfect snack or fun appetizer! I could easily down an entire bowl worth of these things. Although they are best straight out of the fryer, they taste good even after they are no longer warm.