Pumpkin Cupcakes with Marshmallow Frosting
Lightly spiced pumpkin cupcakes topped with a homemade marshmallow frosting and drizzled with homemade caramel. A decadent and portable fall dessert sure to impress!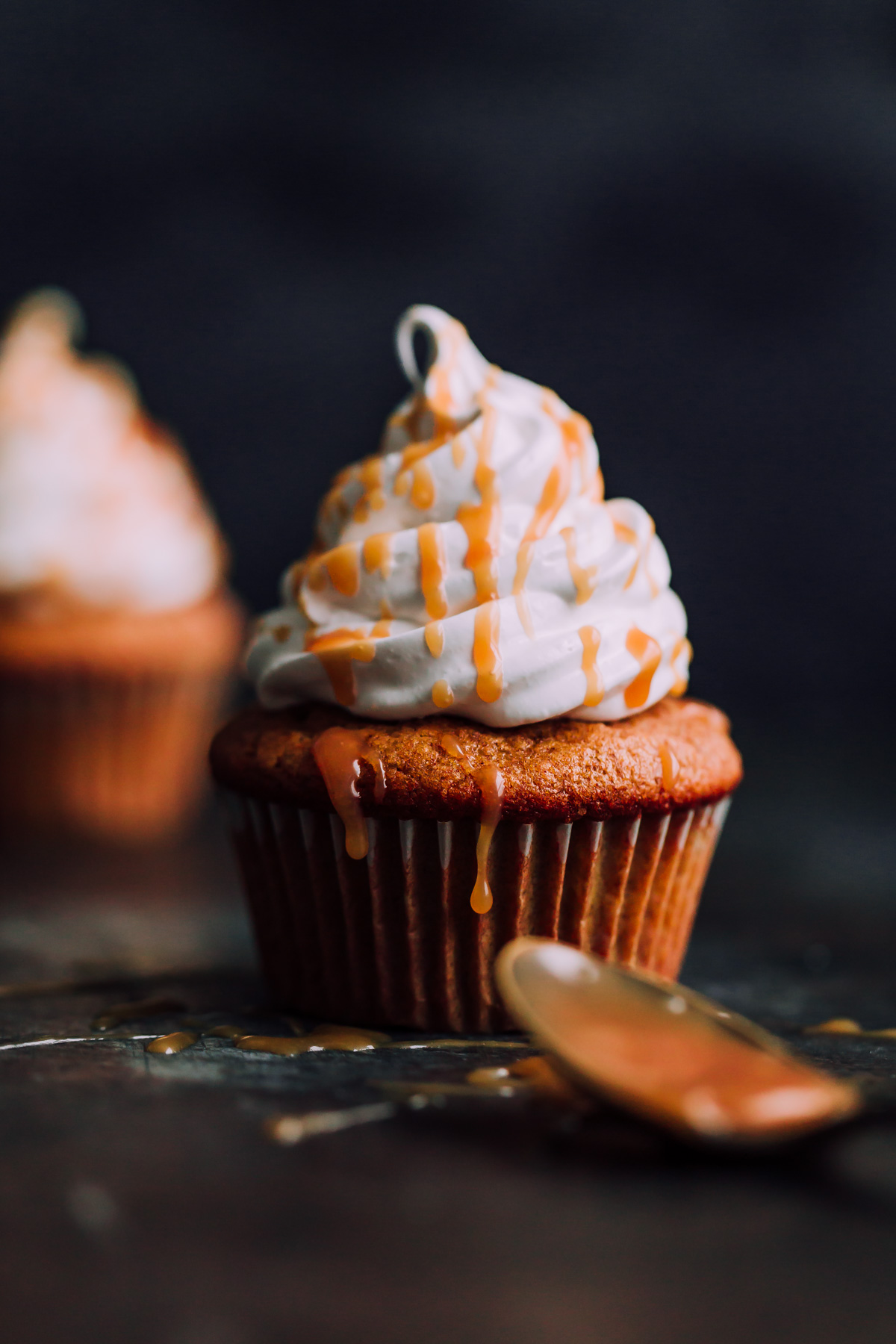 After taking a break these past two weeks to focus on behind-the-scenes website stuff, I'm here with a new recipe! We're going all out today in lieu of tomorrow's Halloween festivities and the beginning of the holiday season, which is already upon us. How is that possible?!
I know that many of you have been battling crazy hot temperatures these past couple weeks. Meanwhile, we've been bundling up here in Chicago. Hopefully neither scenario will stop you from cranking up your oven and making a batch of these cupcakes.
Inspired by classic sweet potato casserole with marshmallows (and these gingerbread cupcakes from years ago!), these pumpkin cupcakes are topped with a light and fluffy marshmallow frosting and drizzled with homemade caramel.
They're indulgent, fun to decorate, and very festive.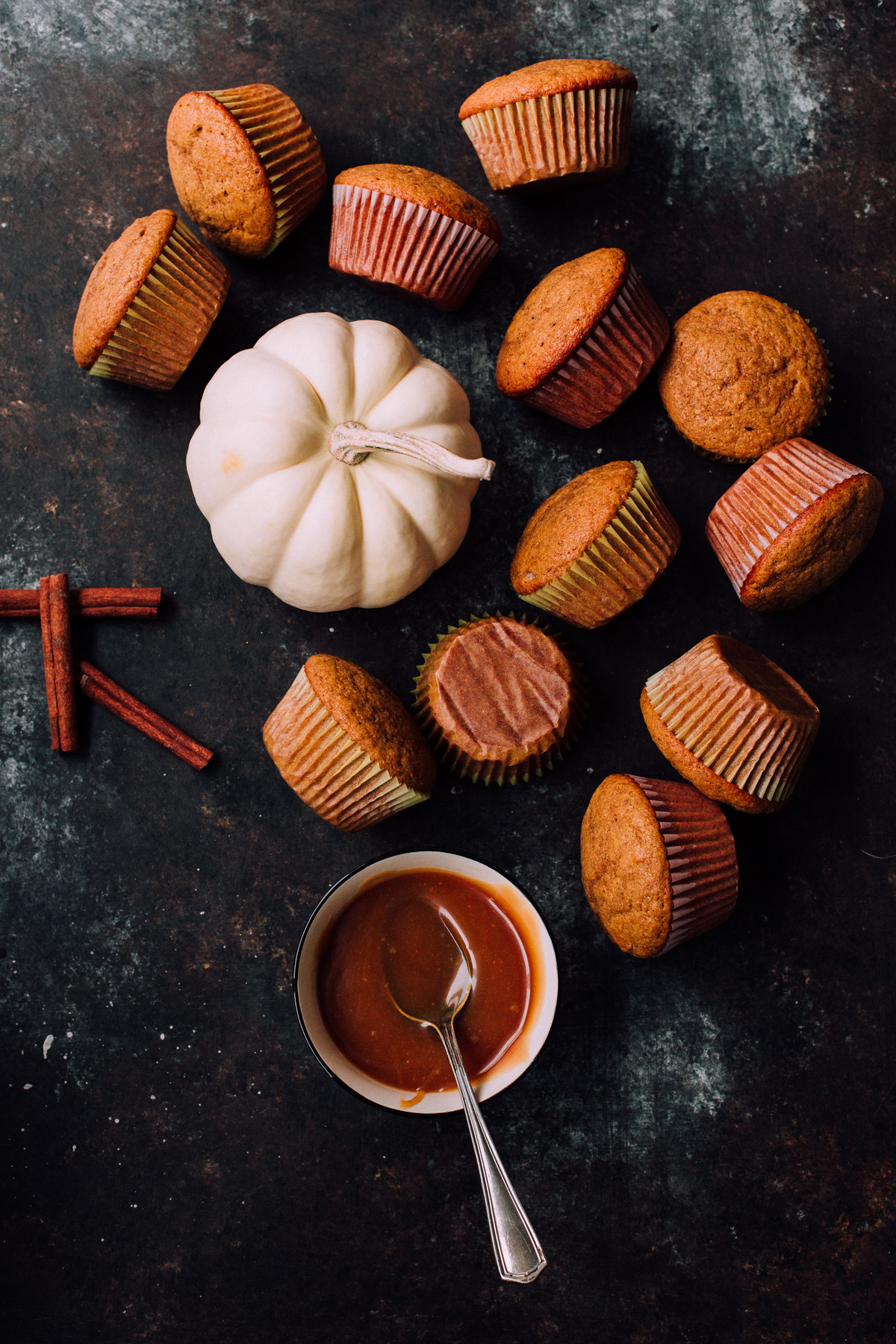 As most of you know, I spent the better half of my early twenties working as a baker for a dessert food truck. I've literally made thousands upon thousands of cupcakes. They might have started as a food trend but, in my humble opinion, they're here to stay.
While I'm all for pairing pumpkin cake with cream cheese frosting (this pumpkin sheet cake is proof of that), there's something particularly fun and whimsical about marshmallow frosting. This version does not turn to the cloyingly sweet marshmallow fluff found in the grocery store, but is prepared similarly to homemade meringue.
You'll need just a handful of ingredients: egg whites, very fine granulated sugar, cream of tartar, salt, and pure vanilla extract. The cream of tartar acts as a stabilizer for the egg whites and helps produce a frosting that can hold its shape once piped. It's important not to skip it.
This simple mixture produces an exceptionally fluffy, cloud-like marshmallow frosting that is incredibly fun to bite into! Just look at that pillow of sweetness. The dark caramel drizzle adds a fun decorative element, as well as a touch of bitterness to help balance the cupcake's sweetness.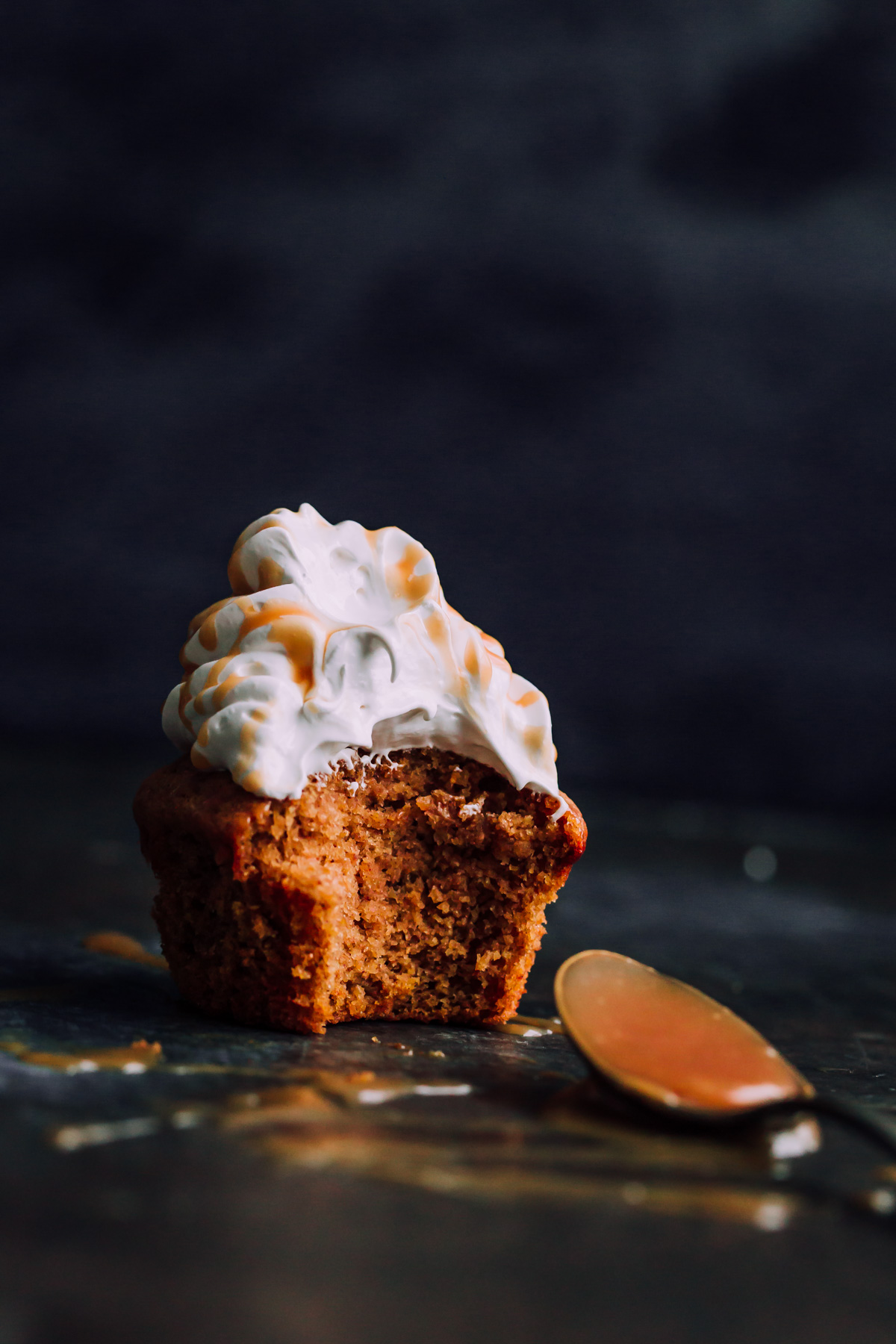 I can't think of a better way to celebrate the fall holidays.