Work with Me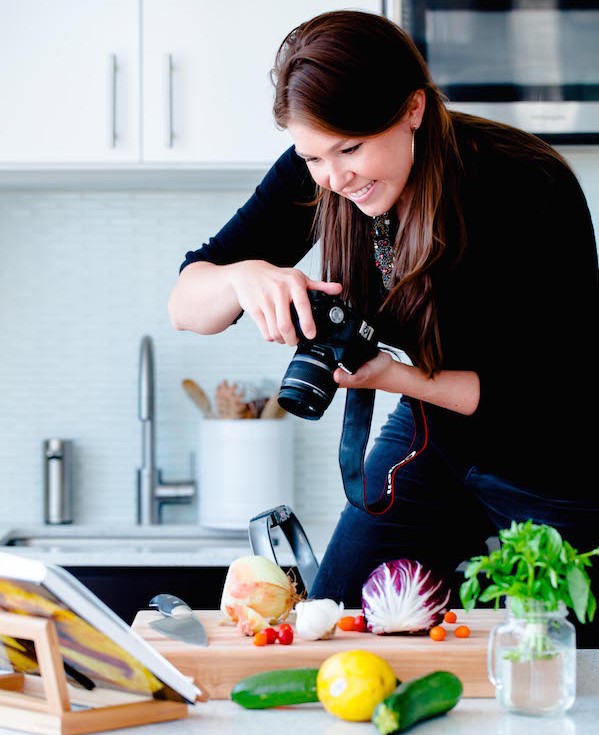 Contact Me:
If you have any questions or wish to discuss your upcoming project, please contact me directly at laura AT abeautifulplate DOT com. Updated media kits are available upon request.
Let's work together!
I love partnering with brands that I am passionate about, sharing these collaborations with my readers, and helping brands reach their marketing goals.
I am a professionally trained chef, former marketing and communications manager, and experienced recipe developer and food photographer.
Over the years I have partnered with a wide variety of brands, including: Bob's Red Mill, All-Clad, Bonne Maman, Sabra, Imagine, Harry & David, Driscoll's Berries, The Mango Board, Intel, The Cooking Channel, Better Homes & Gardens, Kettle Chips, Safest Choice Eggs, and more.
My recipes and photographs have been featured on prominent websites and magazines, including The Cooking Channel, GQ, Buzzfeed, Food52, Tasting Table, Martha Stewart Living, The Kitchn, People.com, Yahoo, and Williams-Sonoma.
In 2014, Better Homes & Gardens named A Beautiful Plate (previously named Blogging Over Thyme) as one of the Top 10 Everyday Eats. In 2014, Tasting Table named me as of the Best Food Pinterest Accounts to Follow and in 2015, The Culture Trip named me as one of 11 Pinterest Accounts Every Foodie Should Follow.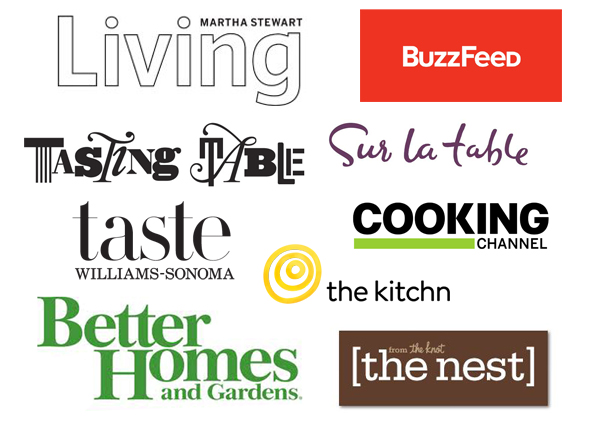 ---
Partnership Opportunities:
Interested in working with me? I am available for a wide range of partnership opportunities, including (but not limited to):
Recipe Development: Developing recipes is what drives this site and makes me tick. I love to showcase products that I'm passionate about, share creative and unique recipes, and engage with my audience. If you feel that your product is a great fit for my brand, I want to hear about it!
Food Styling & Photography: Need me to photograph a recipe or product for your website, publication, or marketing material? Or simply want to purchase rights to one of my images? I'm available for a wide range of freelance photography and styling projects!
Brand Ambassadorship Programs: Work with me to promote your brand and product through a variety of avenues, including long-term brand placement, recipe development, and press trips.
Product Giveaways & Reviews: I only host giveaways and reviews for products that I've personally tested, tasted, and can fully stand behind! If your product is the right fit for my audience, I'm always happy to share it with my audience! If you have any additional questions, please don't hesitate to contact me directly.
Marketing & Social Media Promotion: As a former marketing and communications manager for a large fine foods distributor, I am available for a wide range of marketing projects, including consulting and social media collaborations.
Conference Attendance & Press Trips: I'm available for brand representation at food events, press trips, and blogging conferences.
---
Disclosure and Policy Notes: Partnerships with companies and brands are openly and honestly communicated to my audience via disclosure on sponsored posts and social media placement. I reserve the right to express my honest opinion of any products featured on this site, and I do not accept free product or compensation for positive reviews. While I will allow companies to preview posts that feature their product(s) prior to publication, I maintain control over the final content and do not allow editing of any post to give bias to the company or product.