FAQ

General Info  |  Blogging |  Photography  | Products, Giveaways & Sponsored Posts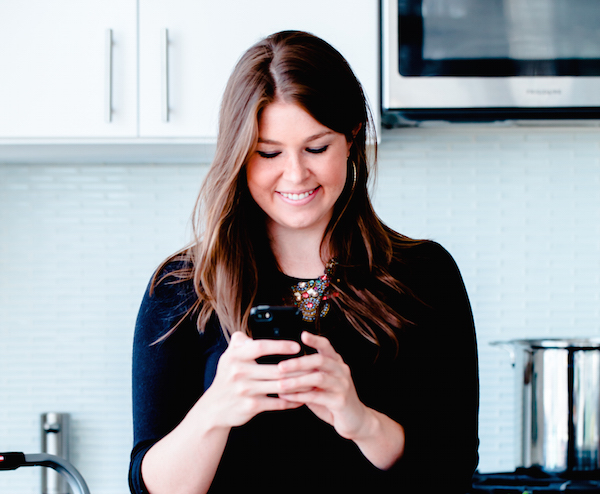 Feel free to contact me or email me directly at laura@abeautifulplate.com if you have any more questions!  I love to hear from you! 

General Info
Q: Where do you live? 
As of August 2021, I live in Bend, Oregon with my husband, Connor King, and two rescue dogs. Prior to moving to Bend, we lived in Chicago for five years where my husband completed his orthopaedic surgical residency.
Q: When did you start blogging?

A Beautiful Plate was founded in 2010 right after I graduated from college. I had just discovered the world of food blogs and immediately thought "Hey, this looks like fun. I want to do this!"
It started as a creative outlet for sharing recipes and for sharing my experience in professional culinary school. Starting this website is one of the best decisions I've ever made!
Q: Do you have any professional training or food industry experience? What do you do?
Yes. I am a professionally trained chef and have worked in the food industry since 2010. I graduated first in my class from the professional culinary arts program at L'Academie de Cuisine in December 2012.
After spending six intensive months in the classroom, I worked as a line cook at Equinox Restaurant in Washington, DC.
I decided to leave the production side of the industry and transitioned to managing marketing and communications for a national fine foods distributor. During my time there, I designed and created marketing brochures and catalogs, as well as photographed and styled commercial photo shoots with their in-house pastry chefs.
In August of 2014, I left my corporate job to pursue A Beautiful Plate full-time. I'm so thankful to have been able to turn this into my full-time career!
Q: Why did you decide to go to culinary school?
To read more about how I came to my decision to go to culinary school, check out these posts (Part I, Part II).
Blogging
Q: Who designed your blog?
My friend, Lindsay Landis, the talented designer from Purr Design (and the blogger behind Love & Olive Oil) has designed all versions of my current website.
Photography + Sharing Content
Q: Can I use one of your images in a recipe round-up or on my website? 
All of the content and photography on this website is my own (unless otherwise specified) and is copyrighted material. Please see the policies below before sharing:
If you're looking to feature a recipe or writing a round-up post: You are more than welcome to share one photograph, but it must prominently be credited and properly back-linked to the appropriate recipe URL using a do-follow link. You do not need to email me for approval as long as you are following this format. Please do not share more than one image without my explicit permission.
Please email me if you wish to share an image for any content designed to promote other brands, etc. (ie. brand sponsored content, etc.). Again, all of the images are protected under full copyright.
I do not permit recipes to be reprinted in full on other websites other than my own. Again, my recipes are copyrighted material and may not be published elsewhere without my written permission.
Feel free to contact me if you any specific questions or requests or if none of your questions are addressed above.
Q: What type of camera equipment do you use? What do you use to edit your photographs?
This list contains Amazon affiliate links.
Prior to September 2014, most of the photographs that you see on the blog were taken with my Canon Rebel T1i entry DSLR camera, standard lens kit, and 50 mm/f 1.8 lens. It is a great entry-level camera if you have a small budget.
As of September 2014, I shoot with a Canon EOS 6D full-frame camera body and this 100mm/f 2.8 IS macro lens and 24-70 mm f/2.8 lens. I took art classes through high school and college, but I have no formal training in food photography. I've taught myself everything through trial and error, advice from fellow photographers, books, immersing myself in sources of inspiration, as well as lots and lots of practice.
I'm a big believer in "less is more." You can take excellent photos without a ton of expensive props or food photography backgrounds. Here is a list of affordable food photography backdrops.
My culinary school photographs were taken with a simple Canon point and shoot as that is the only type of camera that could fit in my chefs pants!
For more of my favorite photography resources and tips, visit my Food Photography Tips and Tutorials Pinterest board. You can also follow my Food Photography and Styling Pinterest Board to see what is currently inspiring me!
Q: How did you improve your food photography over the years?
I credit my improvement in food photography to: 1) practicing photography nearly every day, 2) learning how to properly use my camera and understanding ISO, shutter speed, and aperture 3) being resourceful/creative with a limited amount of gear, 4) playing with composition, lighting, angles, and styles, 5) reading books, looking at food magazines, and immersing myself in the world of food photography, and 6) learning the importance of post-processing.
Products/Giveaways/Sponsored Content:
Q: Do you accept products to review or host product giveaways?
Occasionally I will host a giveaway and share a product, but only if I am truly passionate about it and think my audience would benefit from it.
If your brand aligns with my audience and blog, I'd much rather work with you on a recipe development project! Feel free to contact me if you have an idea in mind or want to discuss an upcoming project!
Q:  Do you do guest posts? Can I write a guest post on your site?
I do not currently (nor have any plans) to accept guest posts on my website. Please do not email me with these requests as I will not respond due to time constraints.
Q:  Will you link back to my article or blog post?
I do not accept or respond to article link requests. Please do not email me with these requests as I will not respond due to time constraints.