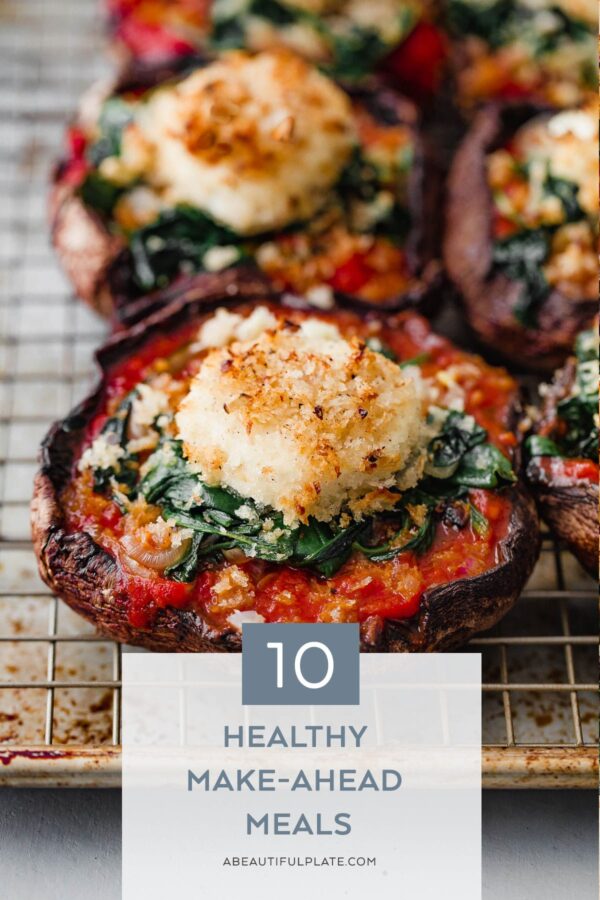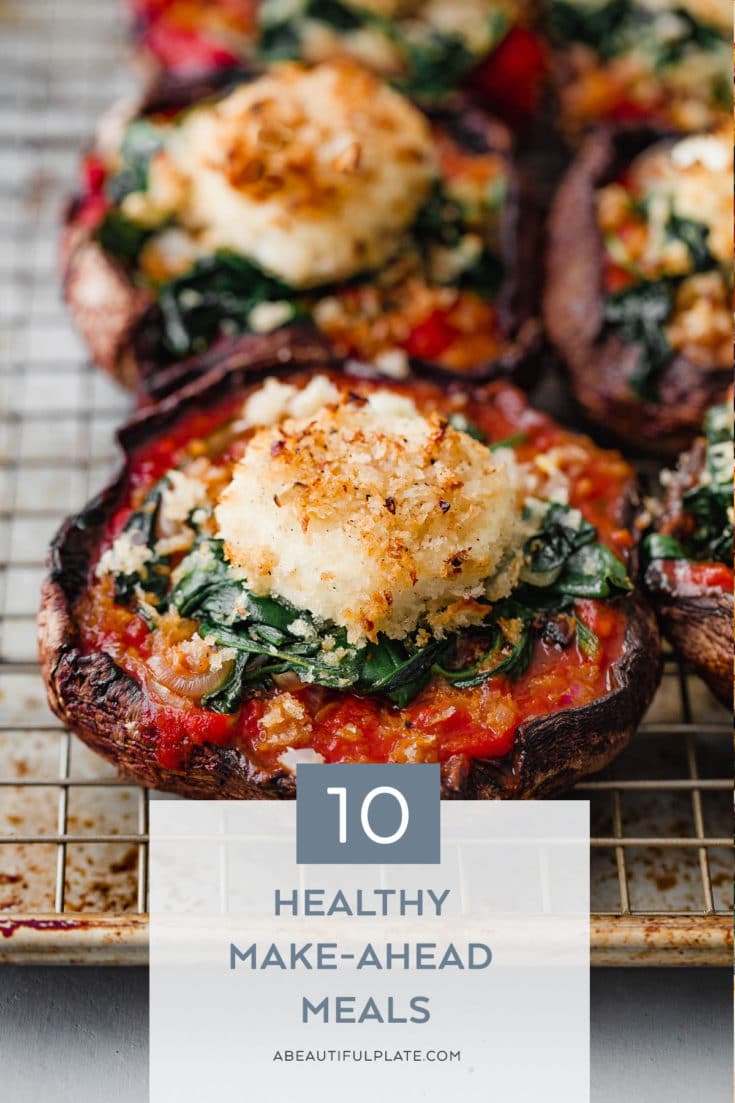 Since it has been a while since I shared some nutritious savory recipes, I thought I would pop in with some healthy make ahead meal inspiration!
These are the types of recipes that I love to turn to during the busy holiday season. Hearty, wholesome meals that can be prepped almost entirely ahead or made even easier with a few basic tips. One of my goals for the next year is to share more main course recipe ideas (along with make ahead tips).
I'm always on the look out for cozy, satisfying, healthy meals this time of year, and these next 10 recipes check all of those boxes. While many of these recipes come together quickly or without much hands-on time regardless, I've included some shortcut and preparation tips to make each one more weeknight-friendly.
If you're looking for more inspiration, be sure to check out these other heathy winter recipes for more ideas!

Vegetarian, Gluten Free
This vegetable heavy soup is based on a lentil minestrone that my mom made for me and my sisters growing up, except it has been made extra time-friendly with the help of a slow cooker. It is hearty and extremely filling, yet won't make you feel weighed down at all.
Make-Ahead Tip: Soups almost always taste better the second day, so I recommend prepping this soup over a weekend and enjoying it all week long. Feel free to prep the chopped vegetables and place them in separate containers in the refrigerator the day or night before, then throw it all in the slow cooker before you leave for work! This soup also freezes very well – just allow to thaw completely in the fridge before reheating, adding an additional splash of broth to thin if necessary.
Reader Review: "Just made this soup during the blizzard here in NY. Cannot wait to have it for dinner!!! My whole apartment smells amazing from this soup. Thanks!" – Lauren