An elegant no bake strawberry tart with a creamy almond mascarpone filling. This tart recipe is perfect for spring or summer, requires only a handful of ingredients, and comes together quickly!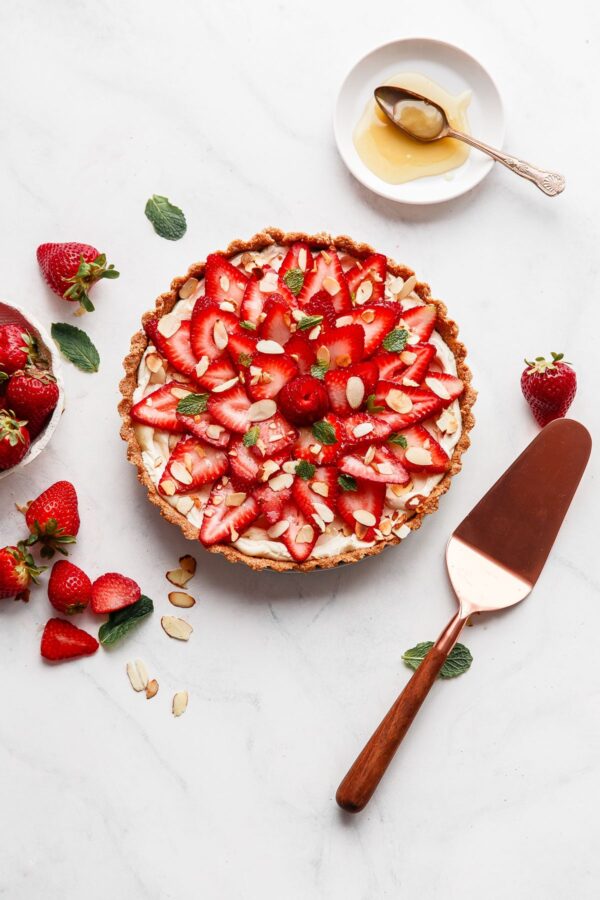 Strawberry Mascarpone Tart
Guys! I'm so excited to share this strawberry mascarpone tart recipe with you. It's been a long time coming.
First off, it is shockingly simple to make, requires few ingredients, and is extremely fun to decorate and assemble. The absolute best part? This strawberry tart is a no bake dessert, which means that you won't need to blind bake anything or even preheat the oven. You can also easily adapt the recipe with other flavors, berries, or seasonal fruit. I love it!
The tart requires a few steps, an hour of chill time in the refrigerator, and that's about it. If you're looking for a special treat for Mother's Day, be sure to bookmark this one!