A classic French recipe, green beans almondine, is elevated with sautéed shallots, garlic, freshly grated lemon zest, and lemon juice. An elegant, simple, and delicious side dish that can be prepped ahead and is great for holiday entertaining!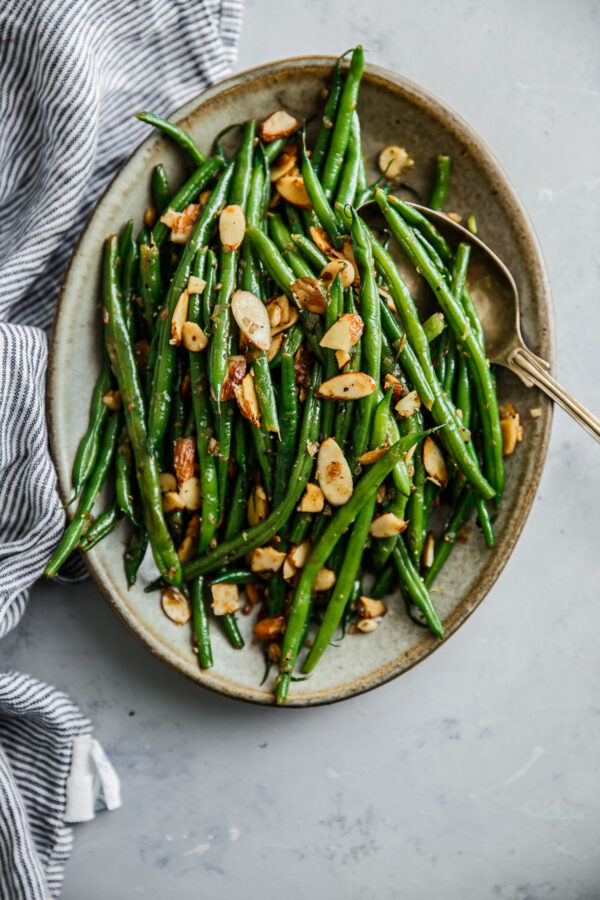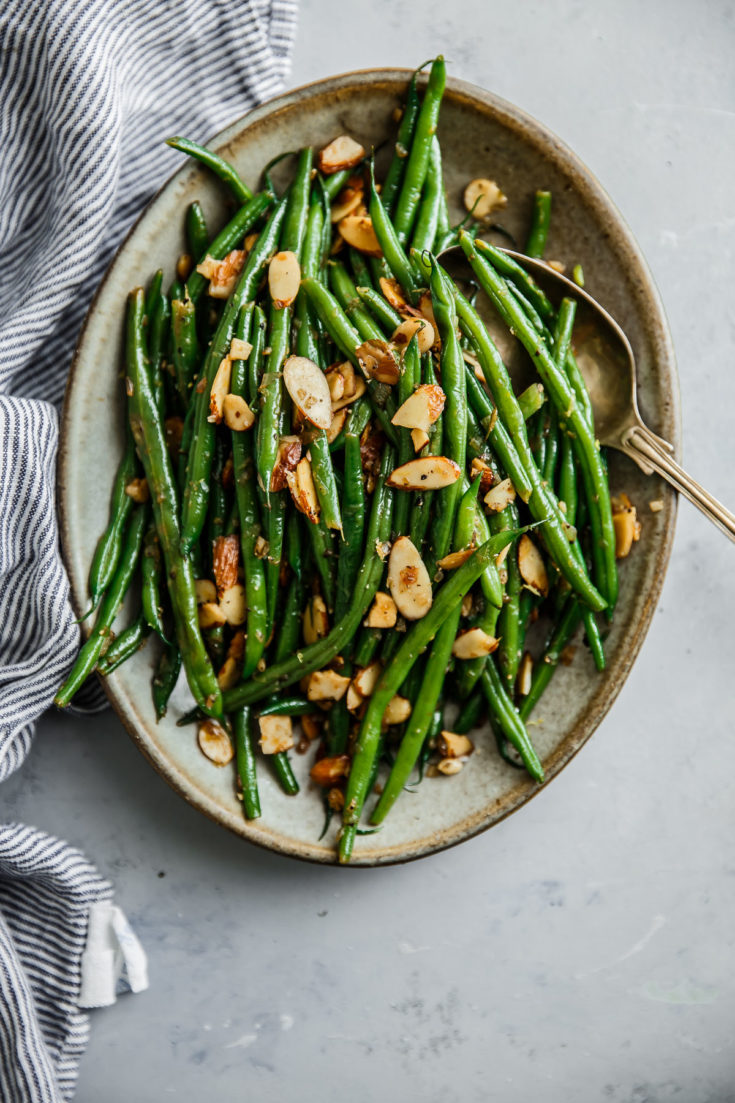 Green Beans Almondine
Meet my new favorite side dish! Green beans almondine. Aka, a fancier way of saying green beans with almonds. Except I didn't stop there. No, no.
Since we've been going full force on the sweets lately, I felt it was high time that I shared a delicious savory recipe with you. I wanted to keep it simple and elegant. But most importantly, I wanted to share a dish that you would turn to in the coming weeks.
When you're hosting a dinner party or contributing to a potluck, it's generally pretty straight-forward to pick the main course. It isn't always easy to come up with vegetable or side dishes to serve alongside it.
On the one hand, you don't want a side dish to be too simple (or, worse, boring). On the other hand, you don't want the flavors to distract from the main attraction. Trust me, we've all been there.