How to Grow Basil (and Keep It Alive) – a resource guide with tips on how to grow healthy, flourishing basil plants at home.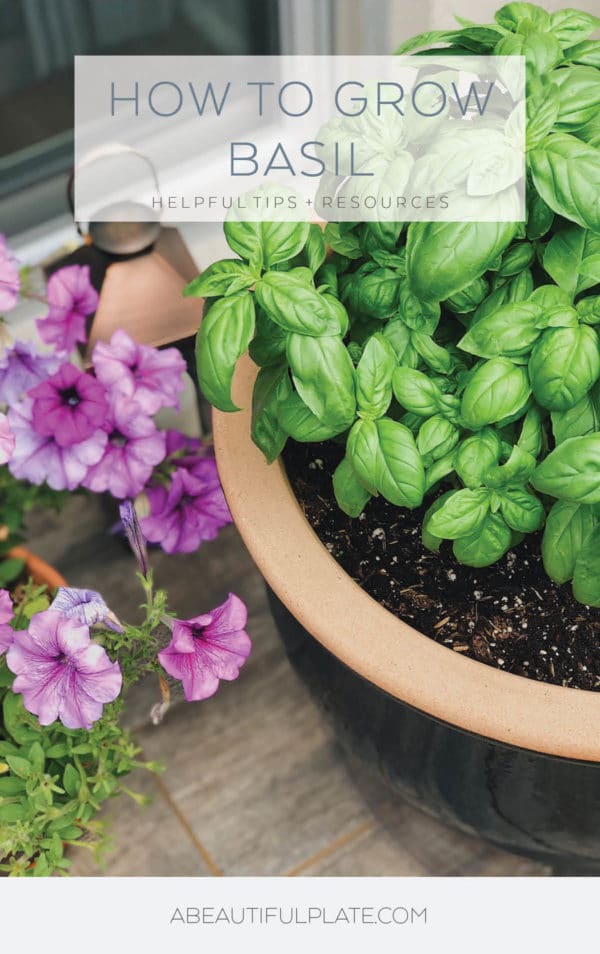 We're doing something a bit different today! Let's talk plants. Specifically, how to grow thriving basil at home.
While I must admit, the timing of this post is not ideal given that we are moving straight into fall, I received so many responses/questions after sharing my (extremely happy) basil plant on Instagram that I wanted to make an easy resource post that you could reference in the future.
You see, I've been a killer of most all basil plants in the past. They've rarely made it past a few weeks and were hardly worth the effort in terms of yield. After moving to our new apartment in May, I vowed to try once again. Nothing makes me happier than having access to fresh basil at a moment's notice.
Instead of blindly going into the process, I learned from past mistakes and did quite a bit of research. The results were astonishing. My basil plant thrived and continues to grow to this day. Implementing just a few basic tips and practices made all of the difference.
Without further ado, here are my five tried and tested tips for growing healthy, flourishing basil at home.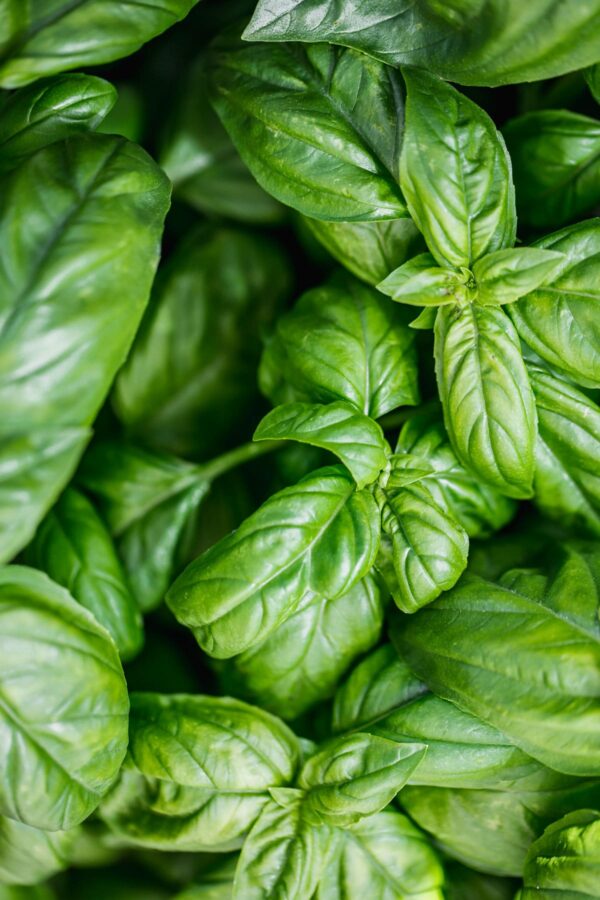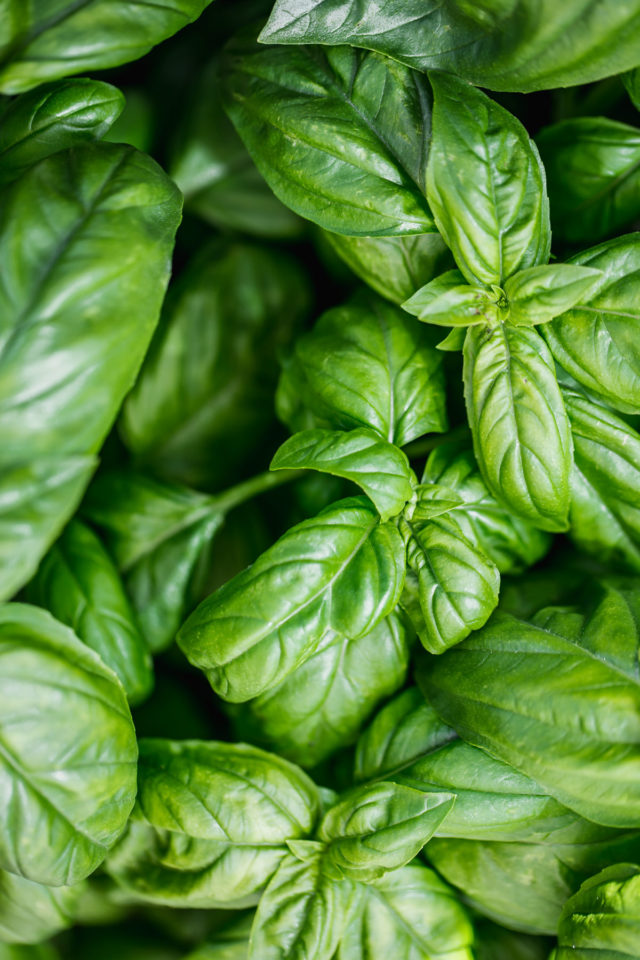 Start with Small Plants
It might seem counter-intuitive to start with smaller basil plants as opposed to larger established basil plants (particularly if you're hoping to harvest basil regularly), but it is one of the most important steps.
Ideally the basil plants should be small, short, and fairly full with several branches. This is ideal. Try to avoid tall and leggy basil plants, as this is a sign that the plant wasn't harvested properly along the way.