Basics + FAQ Equipment and Tools Troubleshooting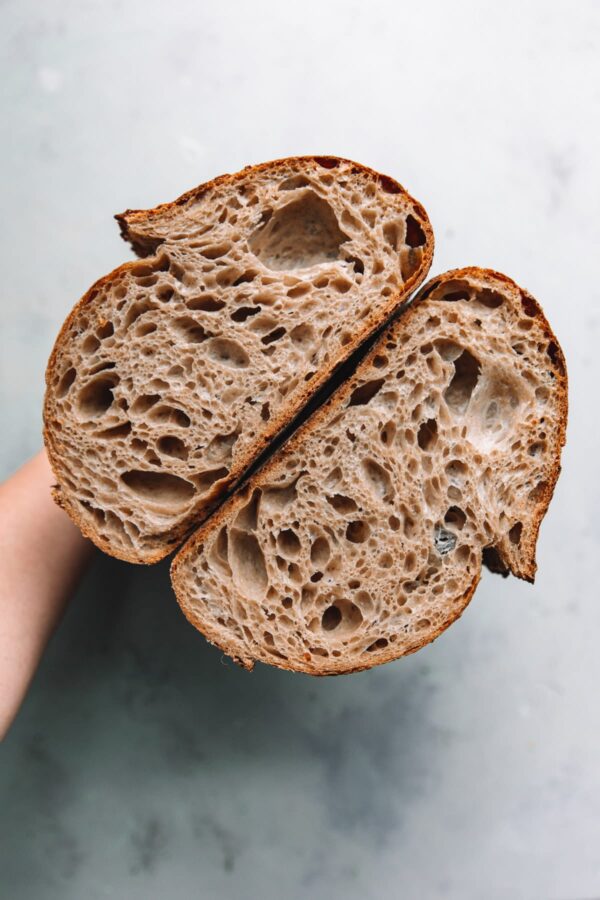 This post contains affiliate links. This means I may earn a small commission, at no cost to you, if you purchase items using these links.
After receiving many troubleshooting and baking questions, I've put together an extensive Sourdough Bread Troubleshooting Guide to address common issues.
This guide is geared
specifically
for sourdough bread troubleshooting and baking questions. If you're just getting started, check out my
Sourdough Starter Troubleshooting Guide
for additional information.
---
Here you'll find answers to the following questions and much more:
How much sourdough starter should I use in my dough?
I can't find bread flour. Can I substitute all purpose flour?
What is your favorite baking vessel?
Why are my loaves coming out dense or gummy? How can I achieve an open crumb?
How can I prevent the bottom of my loaves from browning too quickly?
Note: If you have additional questions, please leave them in the comment section.