An easy recipe for traditional Chinese cucumber salad. A refreshing, spicy, cucumber salad made with smashed cucumbers, sesame oil, soy sauce, rice vinegar, and chili peppers.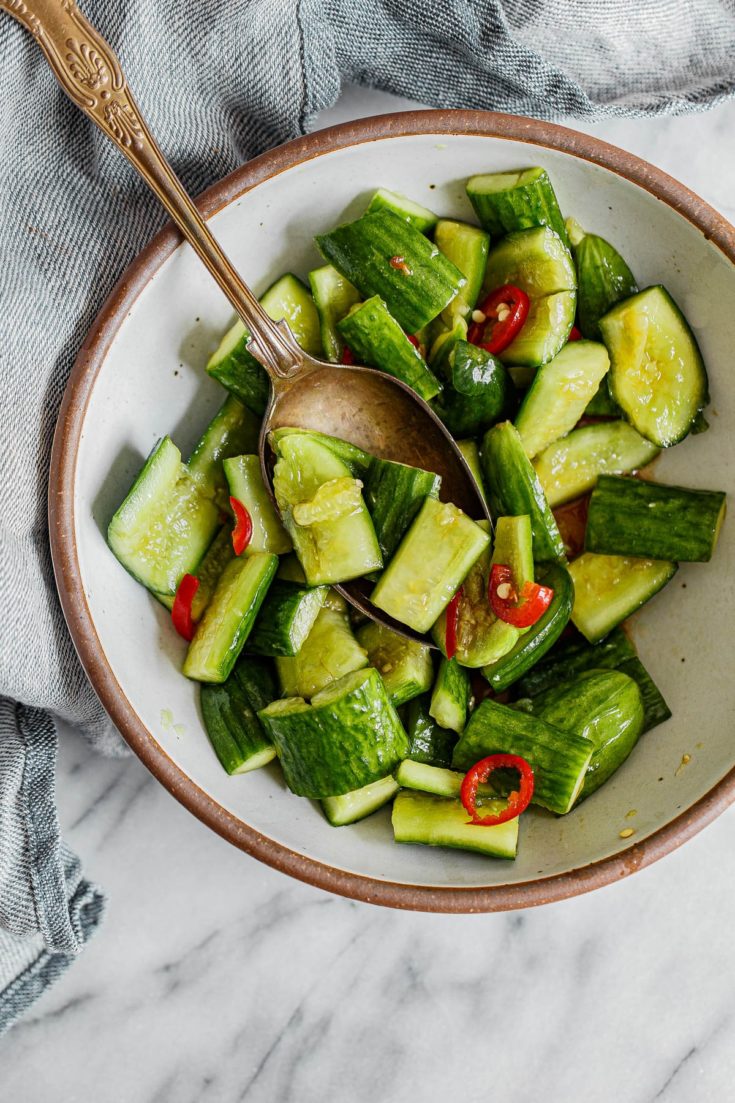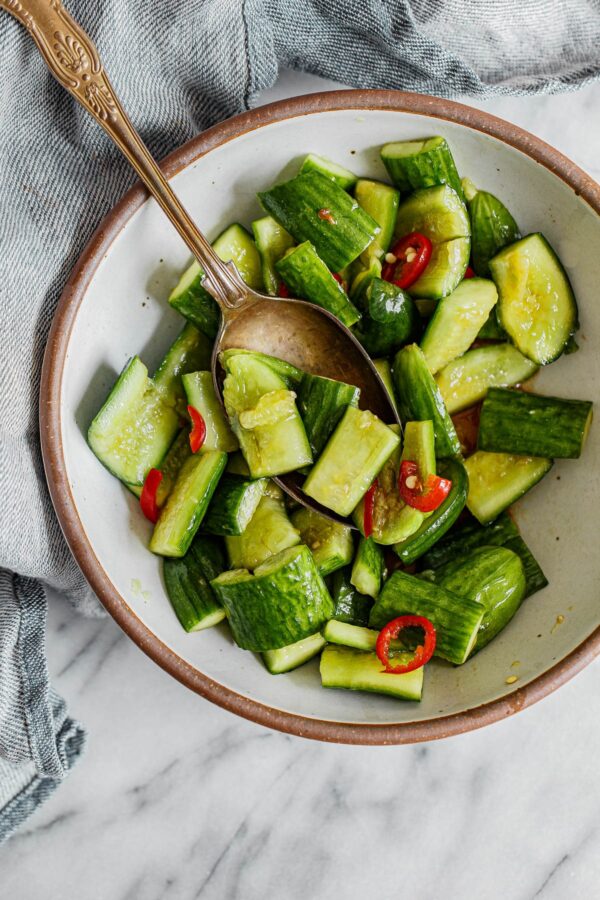 I love simple side salads, and this traditional Chinese cucumber salad is the latest to grace our kitchen table.
It couldn't be easier to prepare, and is a great accompaniment to shoyu ahi poke if you're looking for a delicious no-cooking-required summer meal. And let's be honest, who doesn't love that?
Persian cucumbers are smashed, salted ahead to release their juices, drained, then combined with rice vinegar, sesame oil, soy sauce, and chili peppers.
It makes a refreshingly light, crunchy, flavorful salad that tastes better the longer it sits!