Creamy peanut butter custard popsicles filled with candied peanut clusters!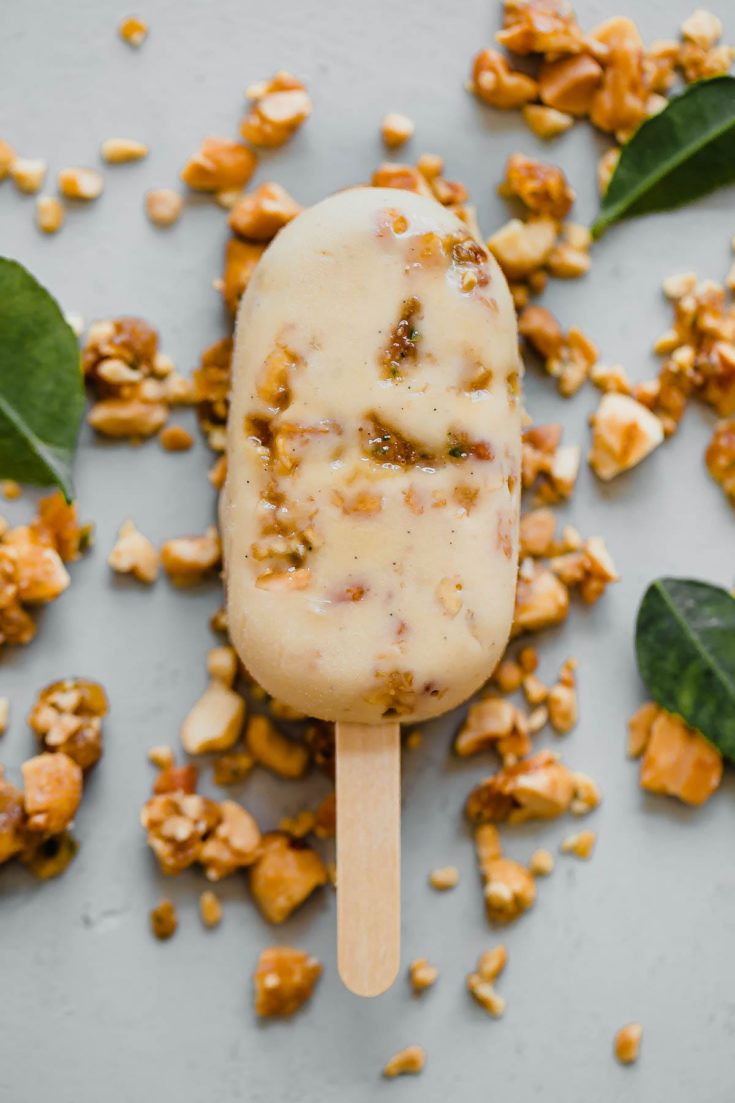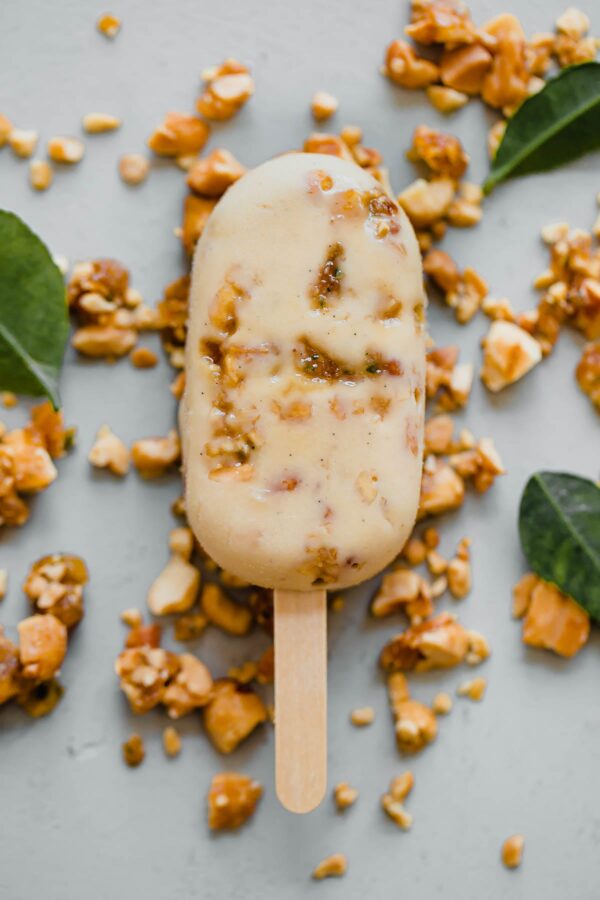 This post is sponsored by Cuisine Solutions.
I'm so excited about today's post, because we'll be chatting about these insanely creamy peanut butter custard popsicles and a new (to this website!) cooking method: sous vide cooking.
When I cooked in a
professional restaurant kitchen
, we used sous vide cooking (
which I'll cover in more detail below!
) to prepare tender, perfectly cooked meats, cook or infuse vegetables and fruits, and intensify flavors.
Years ago, sous vide cooking was reserved for professional kitchens, as it required very expensive equipment and tools. In the last few years, thanks to modern technology and growing interest, affordable and great-quality immersion circulators have become readily available.
If you're an enthusiastic home cook, a sous vide machine (immersion circulator) is an amazing tool to have at your disposal. They are small and easy to store, versatile, and allow for precise, hands-off cooking.