A delicious and easy twist on roasted cauliflower! Deeply caramelized and slightly spicy roasted cauliflower florets are served on lemon tahini sauce and garnished with freshly torn mint leaves and flaky sea salt.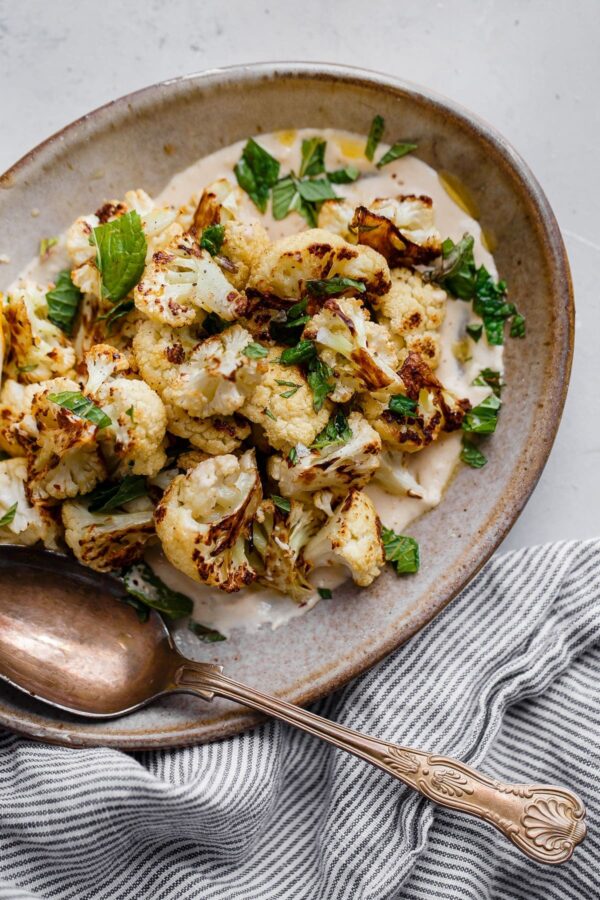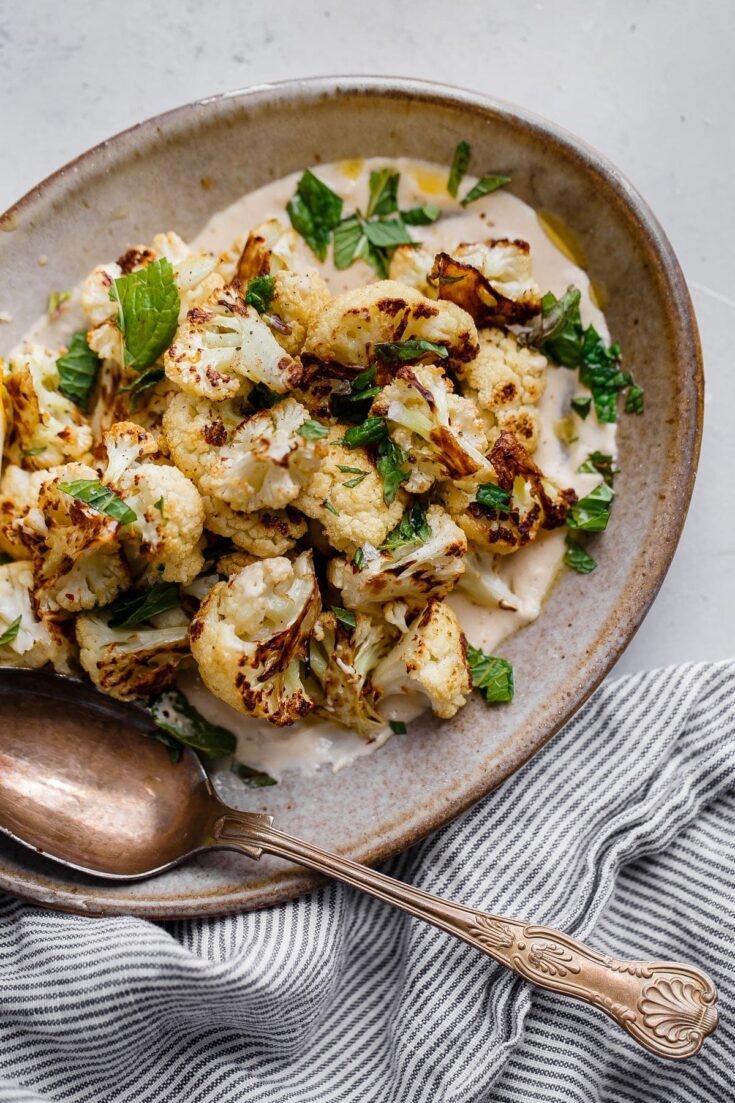 Meet one of my new favorite side dishes! We live in a world that is obsessed with transforming cauliflower into every possible item under the sun (pizza, oatmeal, pasta, crackers, rice, etc.). This isn't that kind of recipe.
This recipe is all about the cauliflower! We're going old school and roasting it today. Deeply caramelized roasted cauliflower florets served on a lemon tahini sauce and garnished with lots of torn mint leaves and flaky finishing salt.
The combination of the deeply caramelized, slightly sweet and spicy cauliflower (I have a few tricks up my sleeve on how to roast cauliflower, which I share below!) with the creamy tahini sauce and bright mint work so harmoniously together.