A delicious, fragrant, vegan Thai coconut soup prepared with sweet potato and kale. An easier, weeknight friendly, and vegetarian rendition on Tom Kha Gai.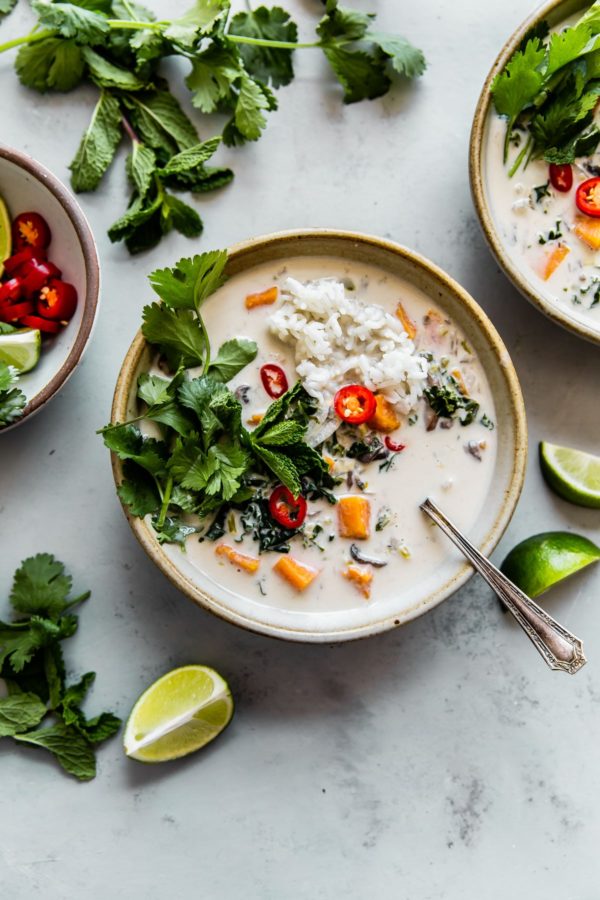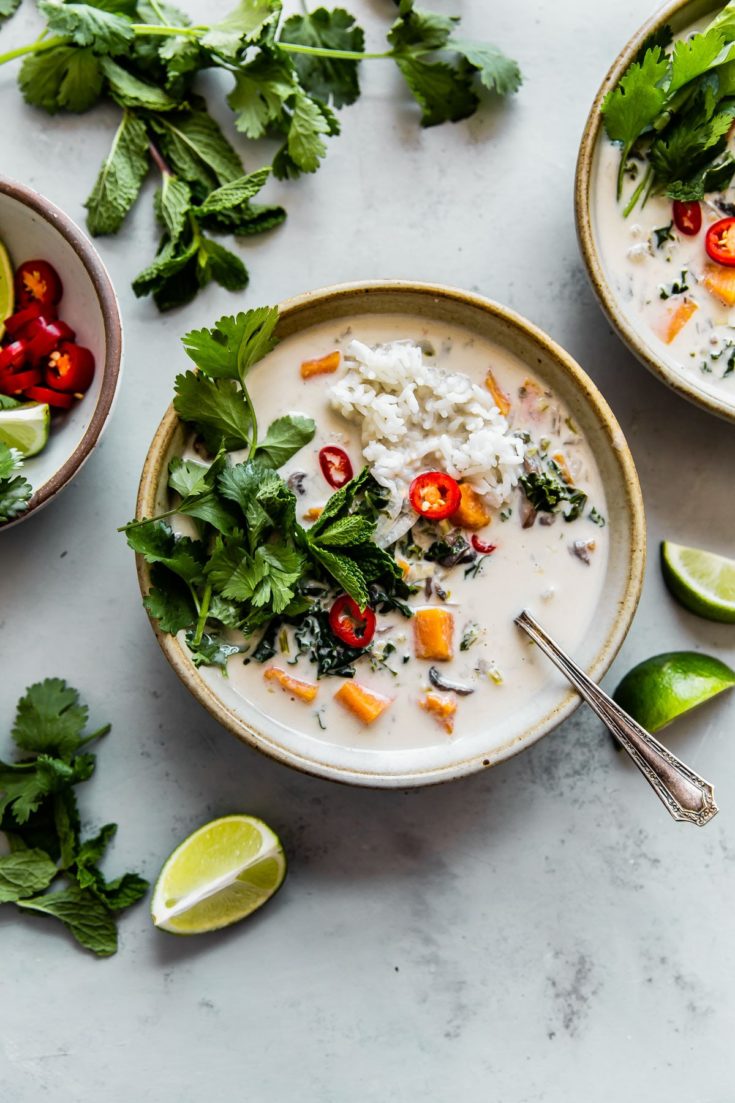 My first experience trying great Tom Kha Gai soup was during the first few weeks of culinary school.
Although it was a classic French school, one of our chef instructors, Chef Somchet, was from Thailand and the school had a tradition of dedicating one full day to learning traditional Thai dishes.
At the end of our lesson, she doled out piping hot bowls of the famous Thai coconut soup. The fragrance was intoxicating. I could have eaten approximately twenty more servings, and it quickly became one of my favorite Thai dishes.
So you can imagine my excitement when I stumbled upon an everyday inspired (and vegetarian) rendition of Tom Kha Gai in my friends Jack and Jeanine's beautiful new cookbook Love and Lemons Everyday.