My favorite everyday artisan sourdough bread recipe. For more visuals and guidance, check out my sourdough bread video series on Instagram.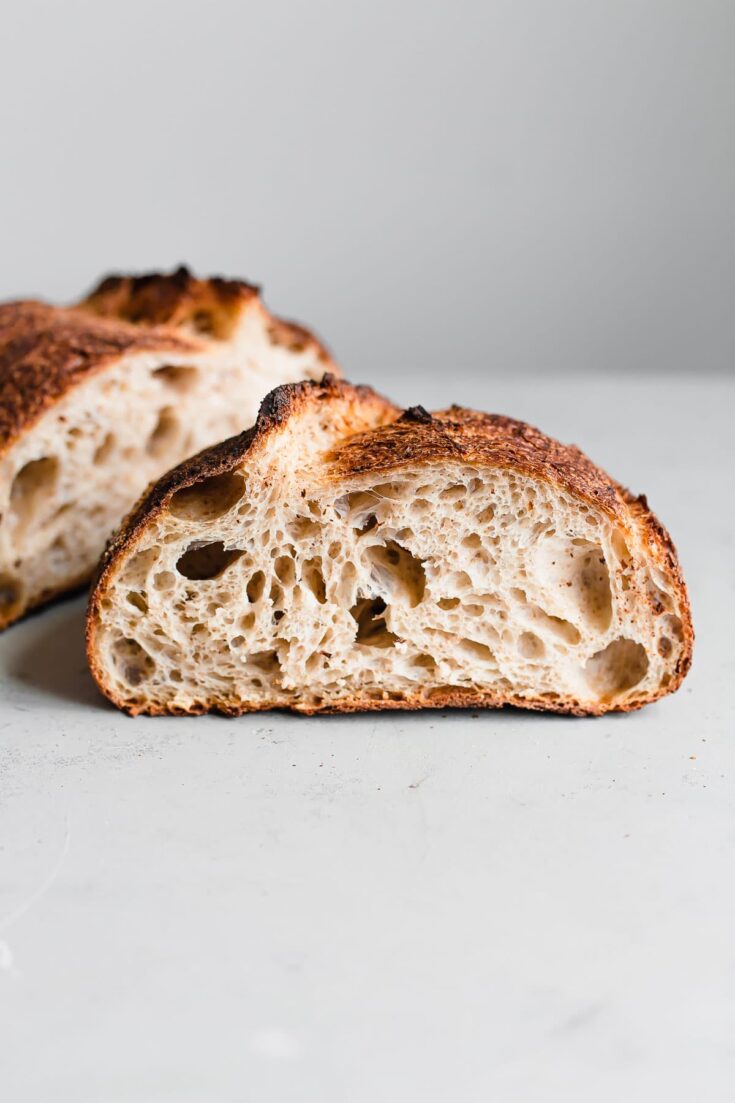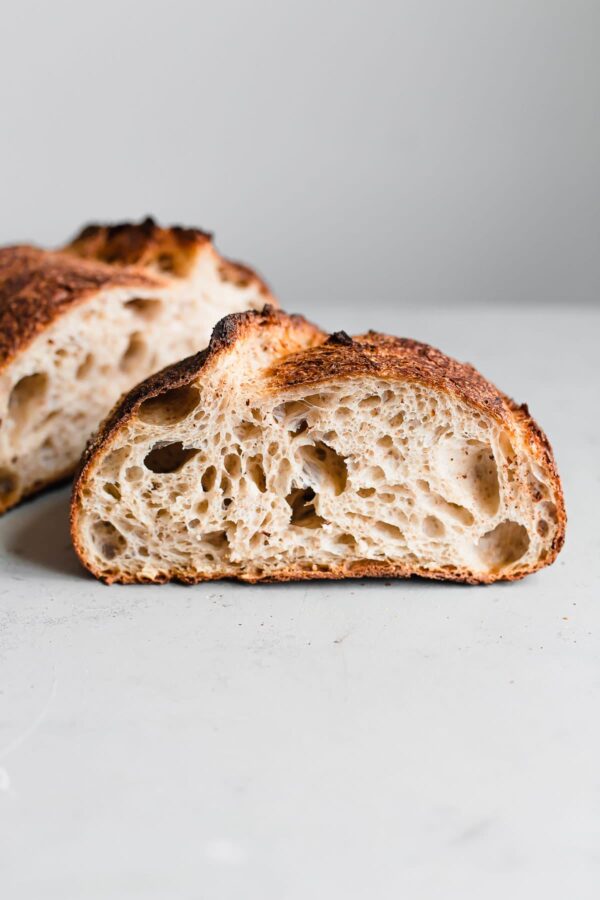 This post contains affiliate links. This means I may earn a small commission, at no cost to you, if you purchase items using these links.
While it requires patience and dedication,
bread baking
has become a serious passion of mine. I created a sourdough starter nearly two years ago and now bake bread approximately 1-2 times a week. I absolutely
love
it.
After making sourdough bread for nearly two years, I'm finally sharing my favorite everyday Artisan Sourdough Bread Recipe with you. I've tested many sourdough methods and this recipe and method has produced the best and most consistent results for me.
This high hydration sourdough bread is made with 80% high-protein bread flour and 20% whole wheat flour, which yields an airy, tender, and open crumb.