My favorite cookbooks for the holiday season, complete with fun pairing gift ideas. Perfect for beginner, intermediate, or experienced home cooks!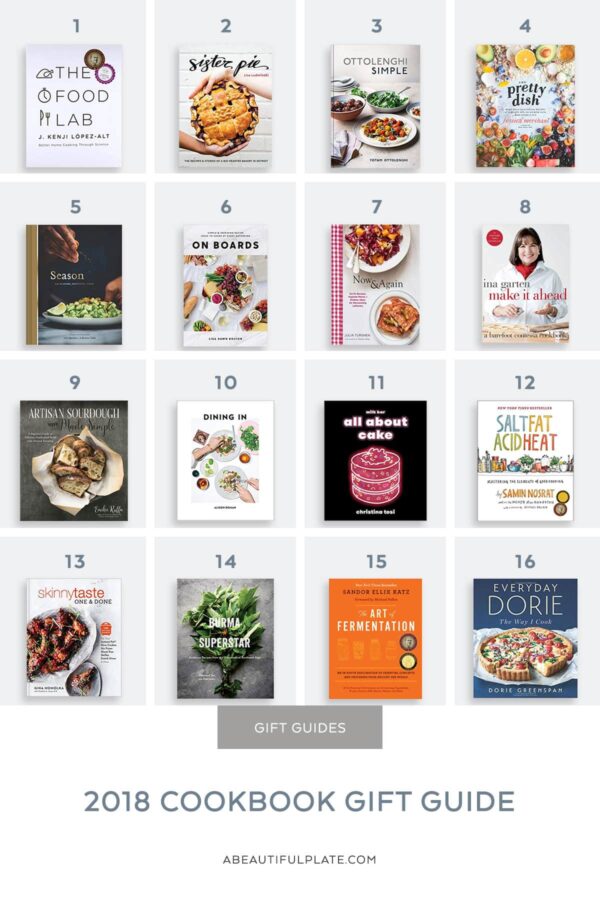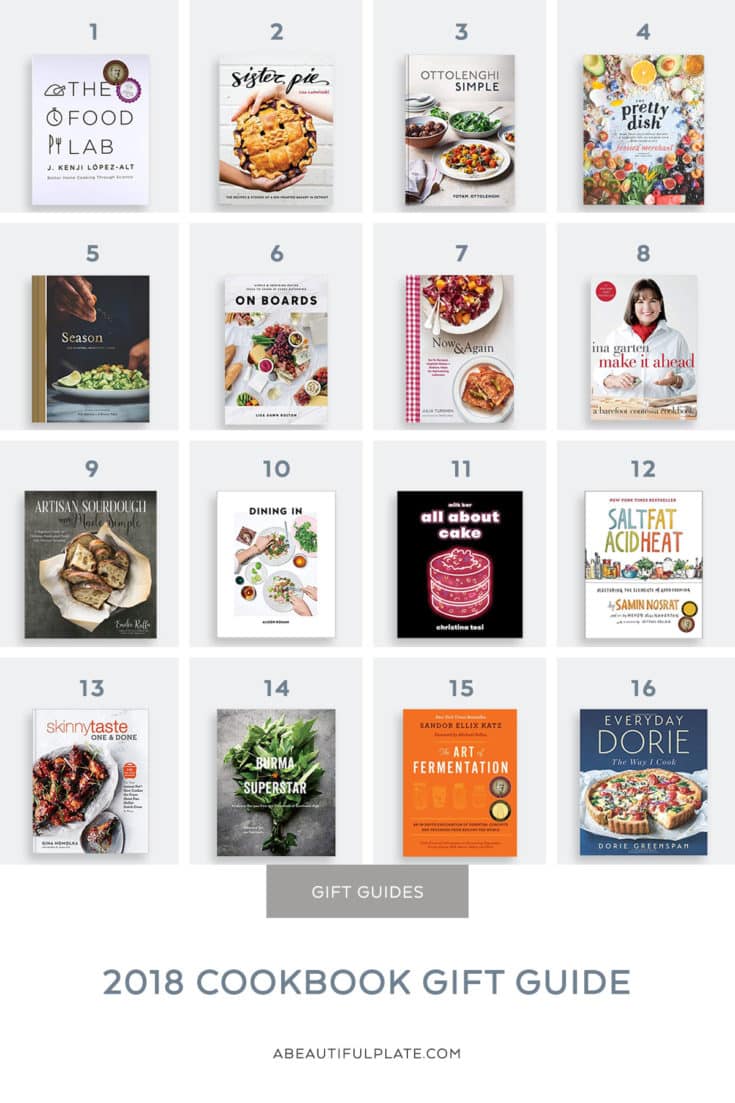 This post contains affiliate links. This means I may earn a small commission, at no cost to you, if you purchase items using these links.
Welcome to gift guide week! Similarly to last year, I wanted to get these gift guides into your hands early this year so that you can take advantage of any sales that happen in the next few weeks.
While I never look forward to the post-holiday shopping craze, it can be really nice to check off some holiday shopping lists. These next four or five weeks fly by and I'd much rather spend that time with family and friends.
Today I'm bringing you one of my favorites, my annual cookbook gift guide. I've been sharing these for the past two years (you can find all of my holiday gift guides here). Cookbooks are one of my favorite gifts over the holidays. They're meaningful, useful, and with a few simple additions, can be transformed into a very thoughtful and unique gift for anyone who loves to cook.
My Favorite Way To Gift Cookbooks
My favorite way to gift cookbooks is to pair them with a kitchen tool or ingredient relevant to that cookbook. To make this gift guide more helpful, I've included a unique pairing gift idea for each of the cookbooks below. These add a touch of personalization, and will also inspire your friend or family member to get started!
Nearly all of the cookbooks in this year's guide are newly published, but I've also thrown in a handful of current and old favorites that I've been turning to time and time again!