The ultimate how-to-guide for storing, freezing, and refreshing sourdough or fresh bread at home!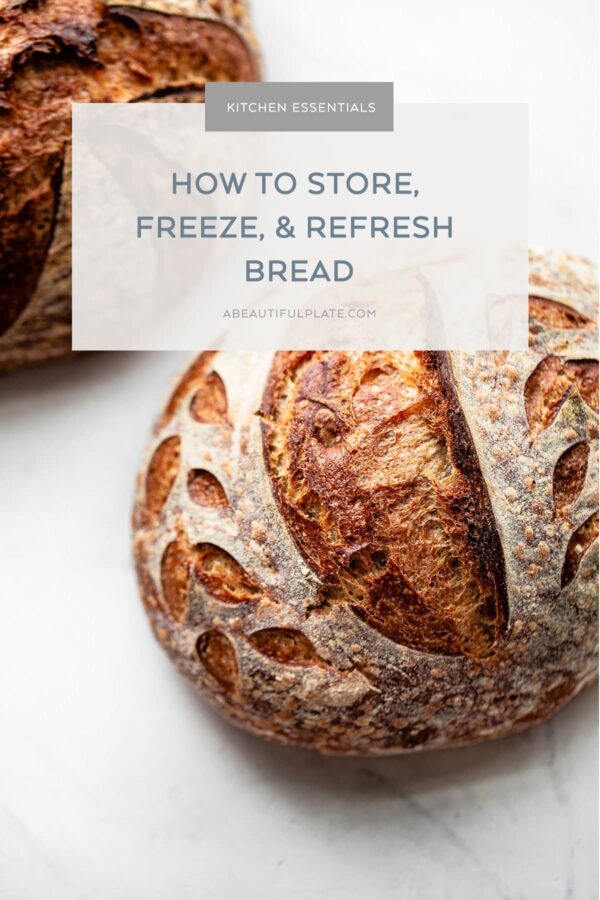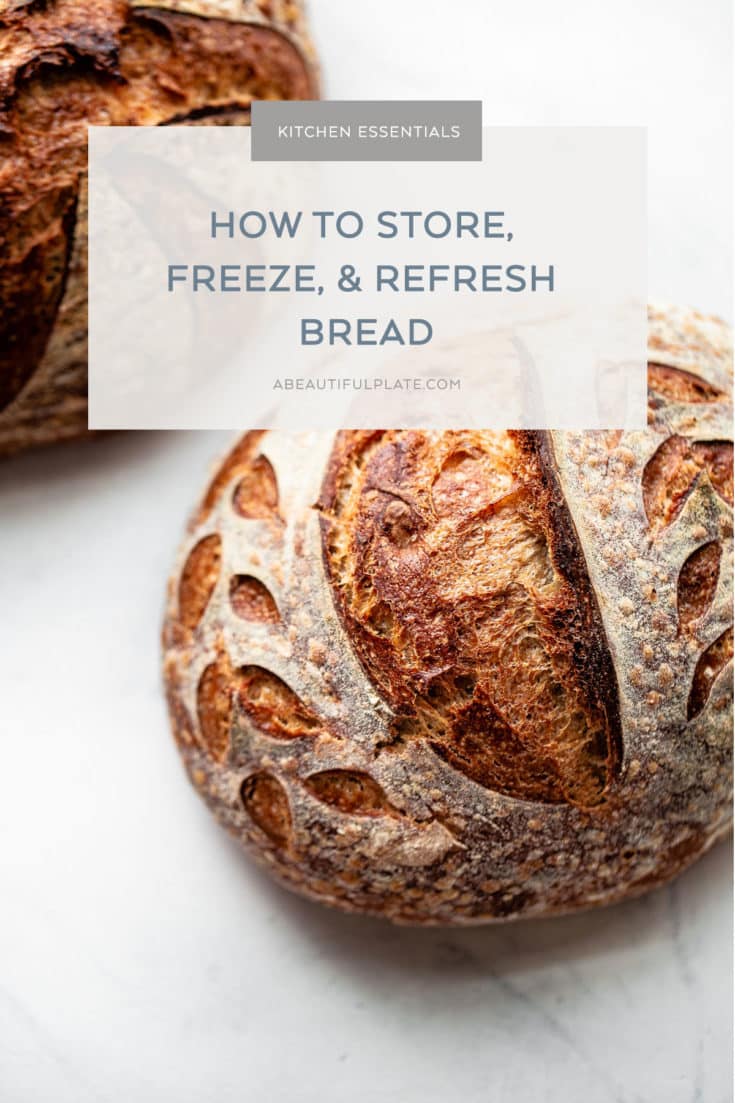 As most of you know, I've gotten very into bread baking over the past six months! I started my very own sourdough starter (Breadley Cooper) this past July and have been regularly making bread with him ever since.
It was one of the most fun projects that I tackled in 2018 and I can't wait to share more sourdough bread resources with you this year. If you're looking to get started, be sure to check out my extensive list of sourdough bread tools for beginner and experienced bread bakers.
One of the most frequently asked questions that I get (particularly over on Instagram) is how I store fresh bread, particularly since I live in a small household and regularly bake two loaves at once.
I'm here today to share all the secrets! Below you'll find extensive tips on how to store bread, how to freeze bread, and how to refresh bread so that it tastes just as good as new.