This fluffy, fragrant savory coconut rice recipe is made with Thai jasmine rice, virgin coconut oil, and full fat coconut milk. Pair with Asian main courses, stir fries, or curries!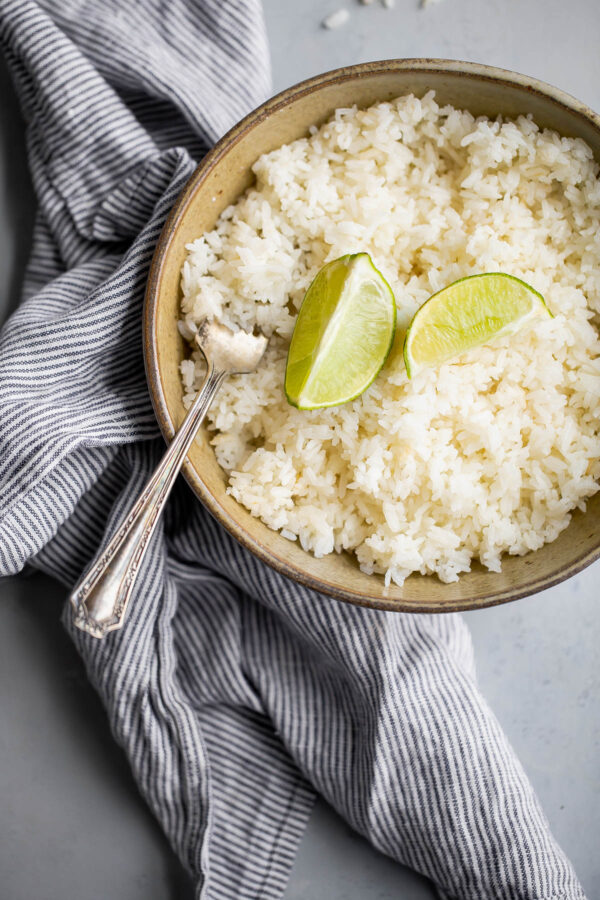 I'm embarrassed to admit just how many times we've made this coconut rice over the past few months! We love pairing this simple rice with Asian dishes, stews, stir fries (such as this shrimp stir fry!), and curries (cauliflower curry is a great choice!). It elevates even the most basic of meals, and is almost impossible to resist.
I have a serious weakness for coconut rice, and the recipe and method below is foolproof. It is the best coconut rice recipe that I've made in my own kitchen, and rivals the best that I've had out at restaurants.
Fluffy, aromatic, and perfectly cooked every time. You won't need any special equipment, ingredients, or tools to make this. You just need a basic heavy-bottomed saucepan. We're getting back-to-basics with this one!