These Pumpkin Chocolate Chip Muffins are infused with espresso powder and topped with a decadent coffee glaze. This easy pumpkin muffin recipe is sure to be a hit during the holidays!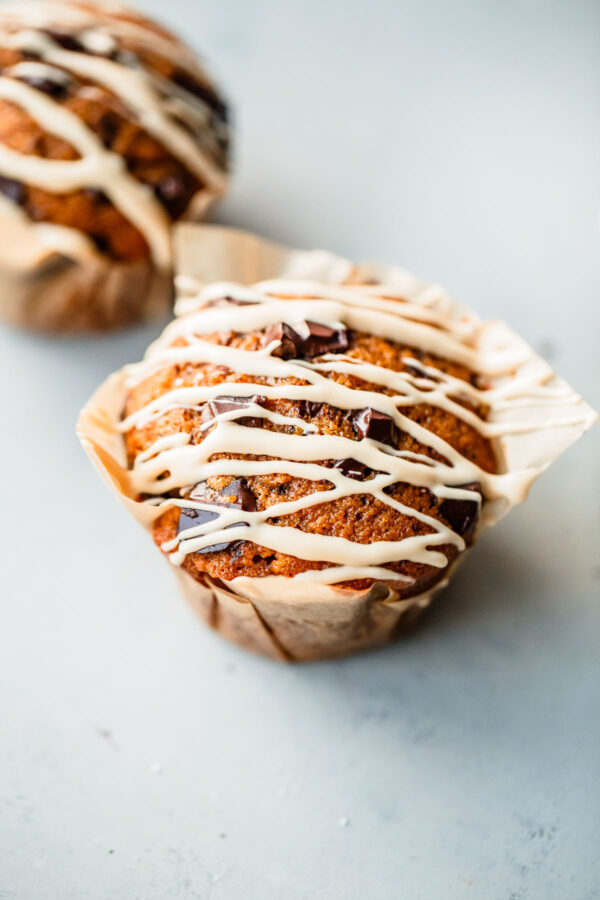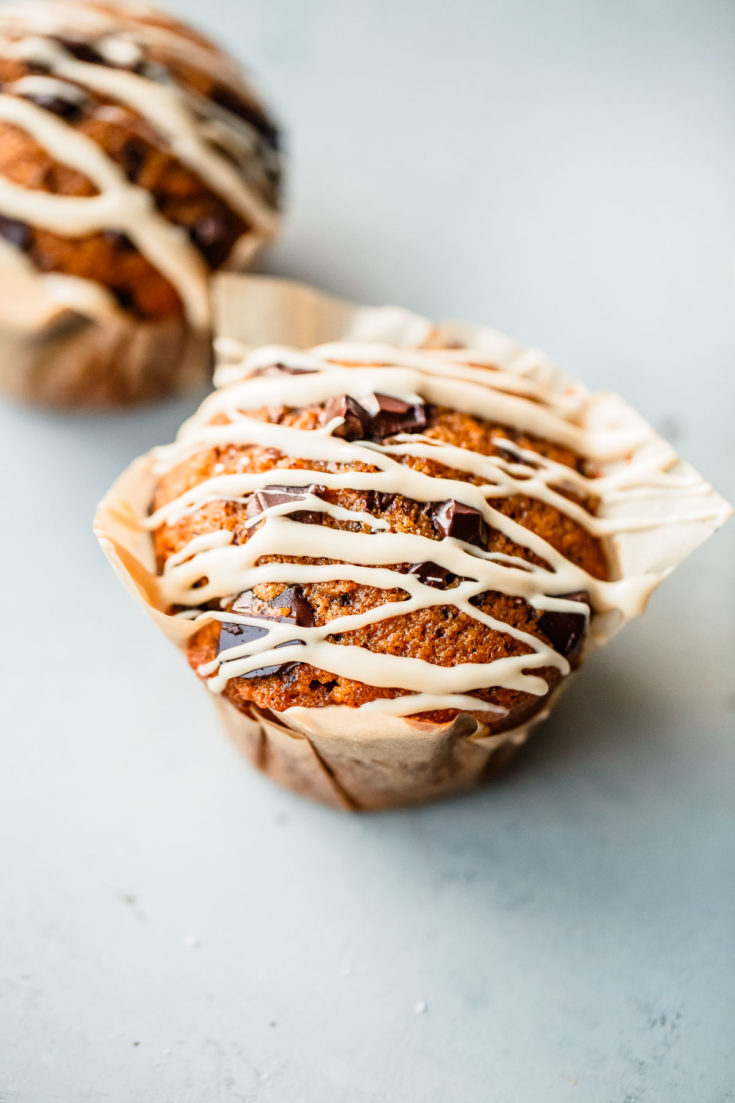 We're taking it back to 2014 today! These pumpkin chocolate chip muffins with coffee glaze made their first appearance on the blog over four years ago, and they remain one of my favorite muffin recipes of all time!
If you haven't gotten your fill of pumpkin quite yet, I urge you to make a batch of these pumpkin muffins. My family requests that I make these every holiday season, and they never last longer than a day or two. They are impossible to resist!
These aren't just any ordinary pumpkin muffins. They are studded (and I mean, studded) with bittersweet chocolate, infused with instant espresso powder, and drizzled with a decadent coffee glaze.