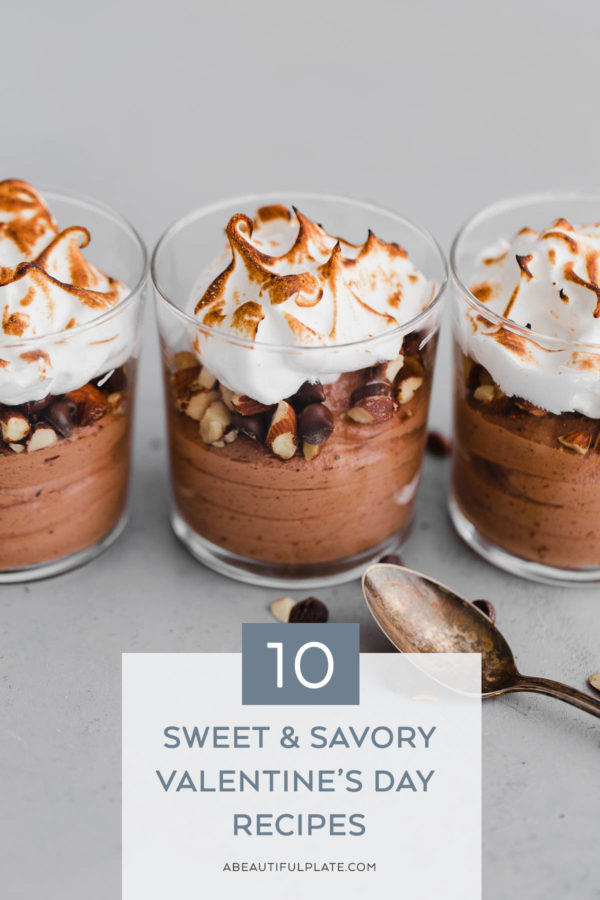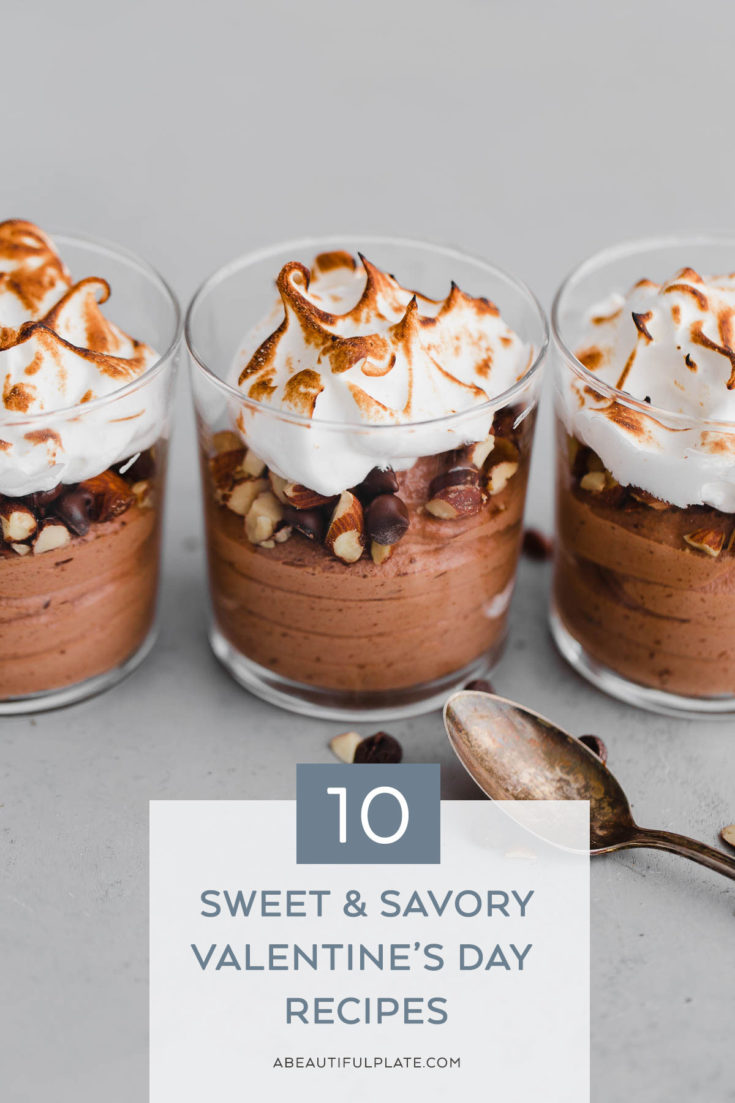 Hope you all had a great weekend!
I thought I'd pop in with a few fun Valentines Day recipes for the week. I have to admit, Connor and I don't really formally celebrate the holiday, but it's a great excuse to whip up something special for a loved one or just yourself (just as important, if I do say so!),
We prefer to keep things casual, make an effort to disconnect, and just enjoy a nice quiet dinner together at home. I've rounded up some of my all-time favorites – everything from Valentines Day dinner recipes to dessert recipes – for inspiration below.
While a few of these recipes require a bit more work and time, most of the dinner recipes can be prepared in less than 45 minutes and nearly all of the desserts can be prepped ahead.
If you're looking for more inspiration, be sure to check out these other main course recipes for additional ideas!