These Za'atar roasted pumpkin seeds are a delicious and easy twist on a fall staple snack.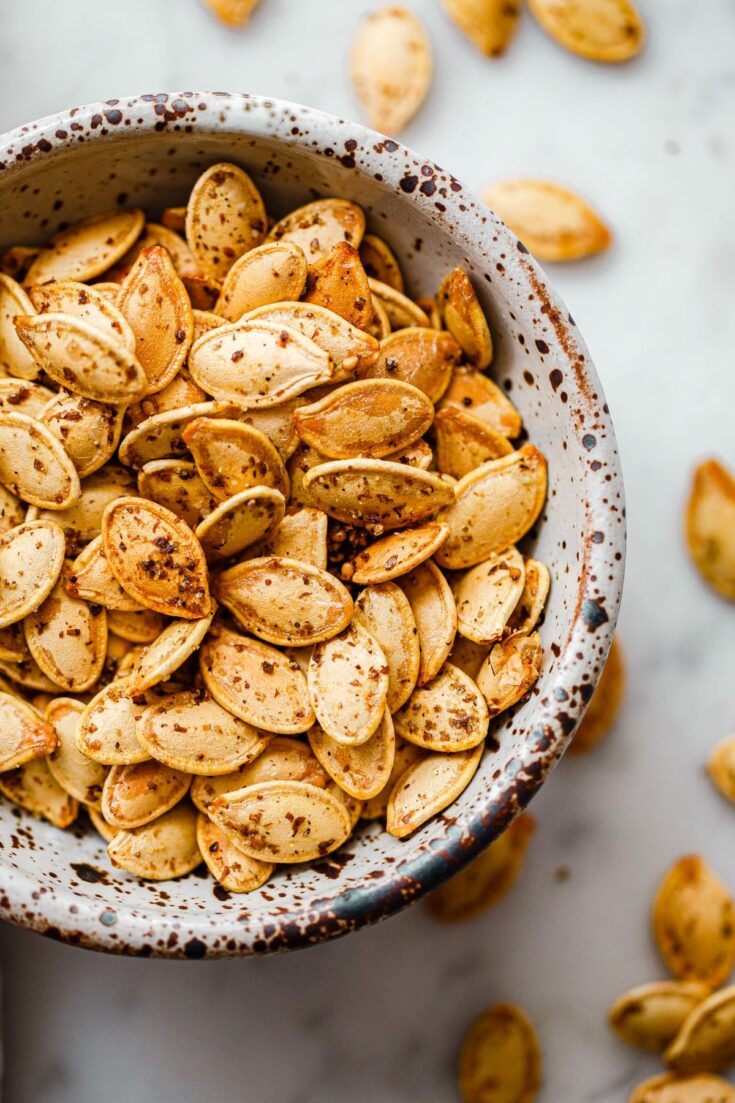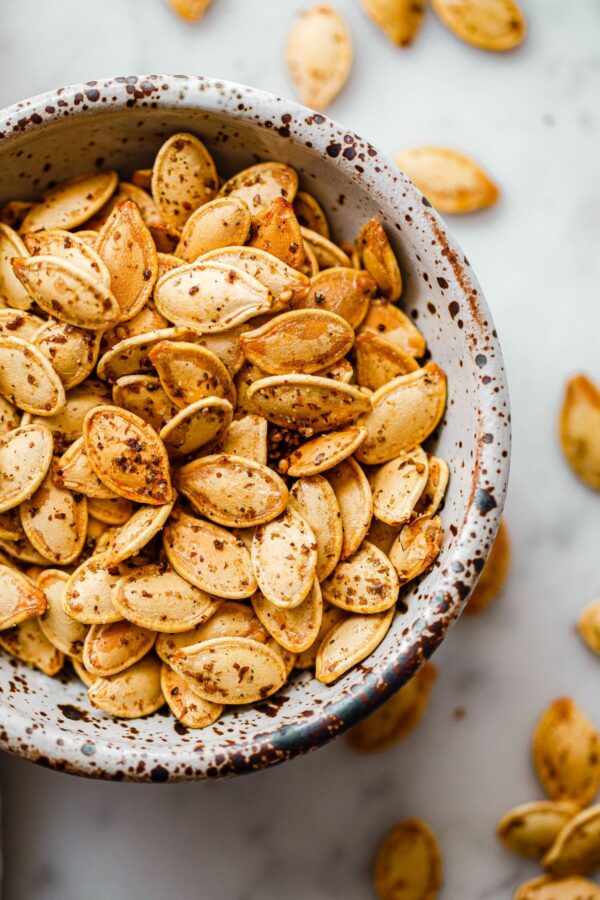 If you're carving pumpkins or making homemade pumpkin puree this year, be sure to set aside those fresh pumpkin seeds!
I'll be the first to admit that I haven't always bothered to do this, but if you enjoy crunchy, salty snacks, these Za'atar Roasted Pumpkin Seeds are worth the extra effort.
Cleaning and roasting pumpkin seeds is a great way to reduce food waste and get an extra bang for your buck too. This recipe would also make a fun and easy baking project for kids and adults alike.