Easy buffalo cauliflower are made with fresh cauliflower florets, dipped in buttermilk batter, baked in the oven, and tossed with a harissa hot sauce.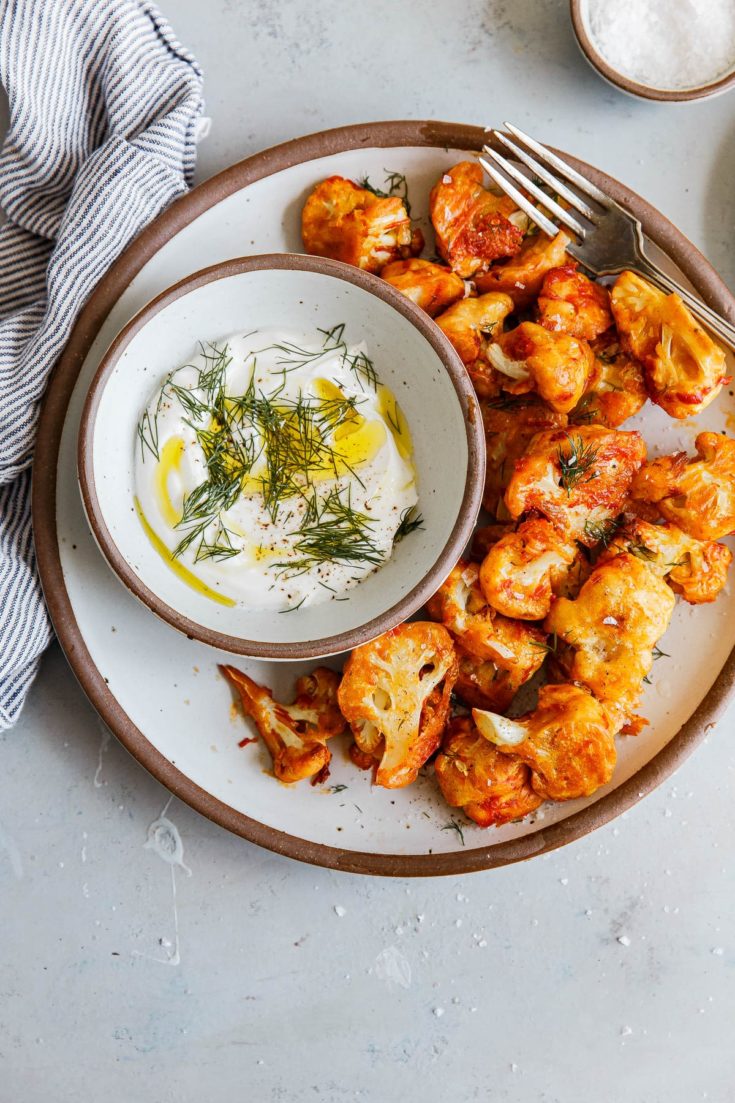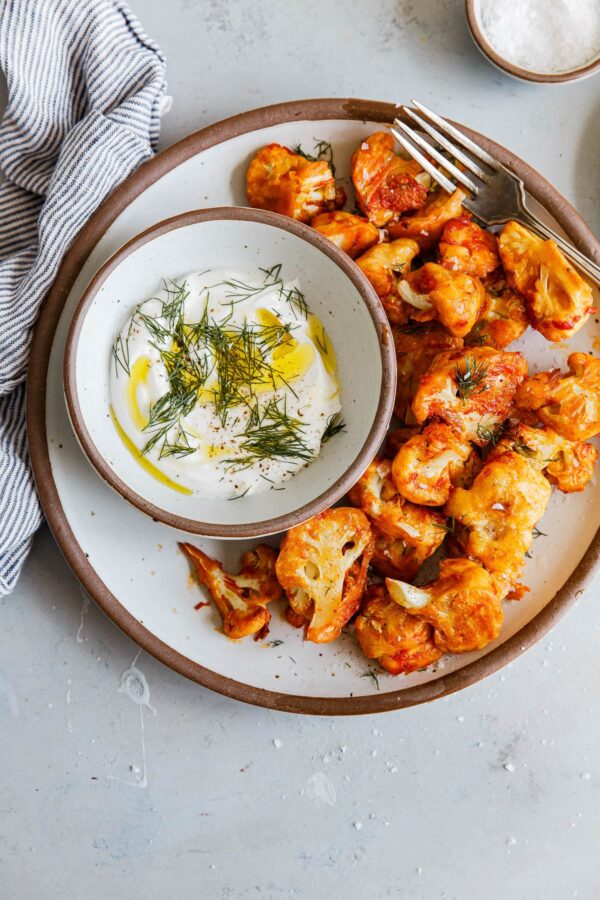 I'm back with another cauliflower recipe!
Last month, we learned how to cut cauliflower and made roasted cauliflower with tahini and fresh mint. This month, we're spicing things up and preparing buffalo cauliflower in the oven.
These roasted buffalo cauliflower bites are a vegetarian and lighter twist on classic buffalo wings. They're spicy and crisp, with just enough heat.
Serve them as a fun appetizer, game day snack, or side dish. Or use them as a filling for tacos or buddha bowls. Get creative!