This mushroom farro risotto, or farrotto, is hearty, bursting with mushroom flavor and fresh herbs, and uses my favorite no-stir cooking method.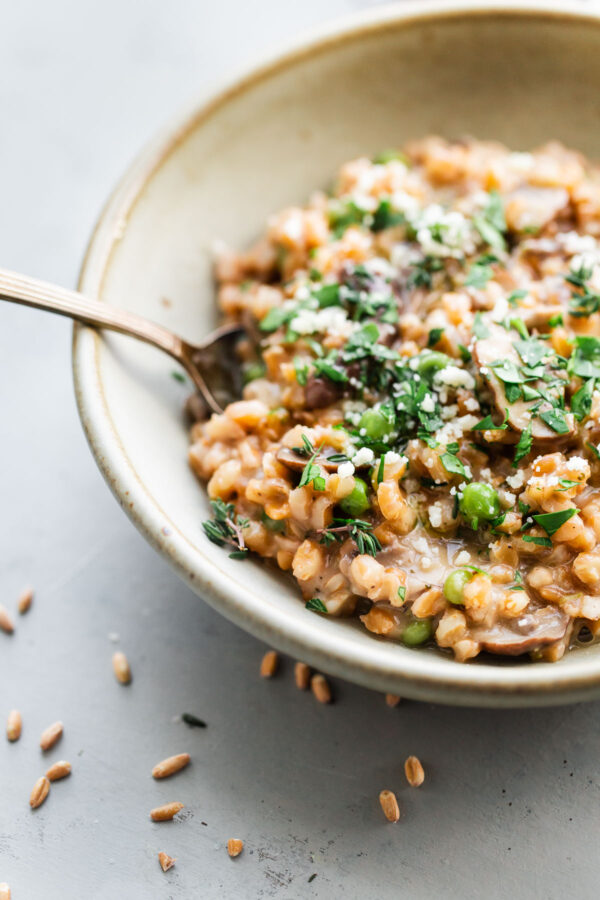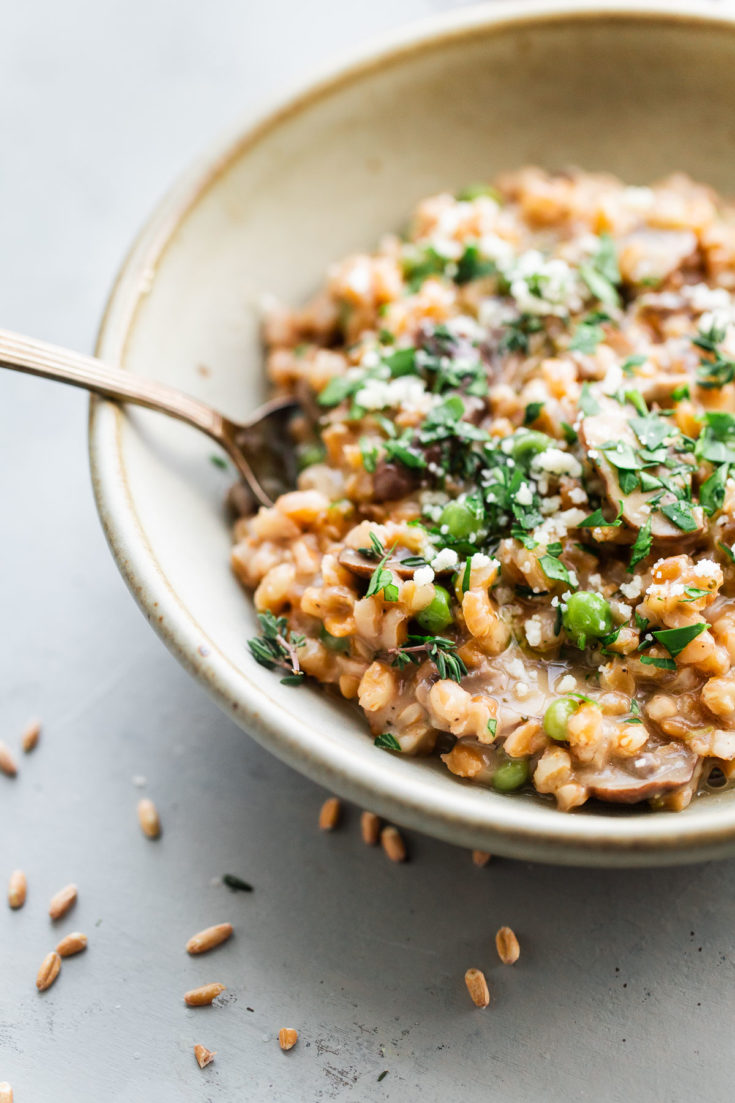 This post is sponsored by Bob's Red Mill.
Since spring is at least three months away (welcome to the midwest), I'm excited to bring you all another cozy, healthier dinner to hold us over on these dark cold days. If you live in a warm climate, bless you. And, also, can I come visit?
Nothing says cozy comfort food like a big pot of mushroom farro risotto. As an Italian, risotto is near and dear to my heart. While it's fun to indulge in a classic risotto every now and then, I might love farro risotto even more!
Farro risotto is hearty, more nutritious, much more forgiving, and offers a wonderful chewy texture that I can't seem to get enough of.