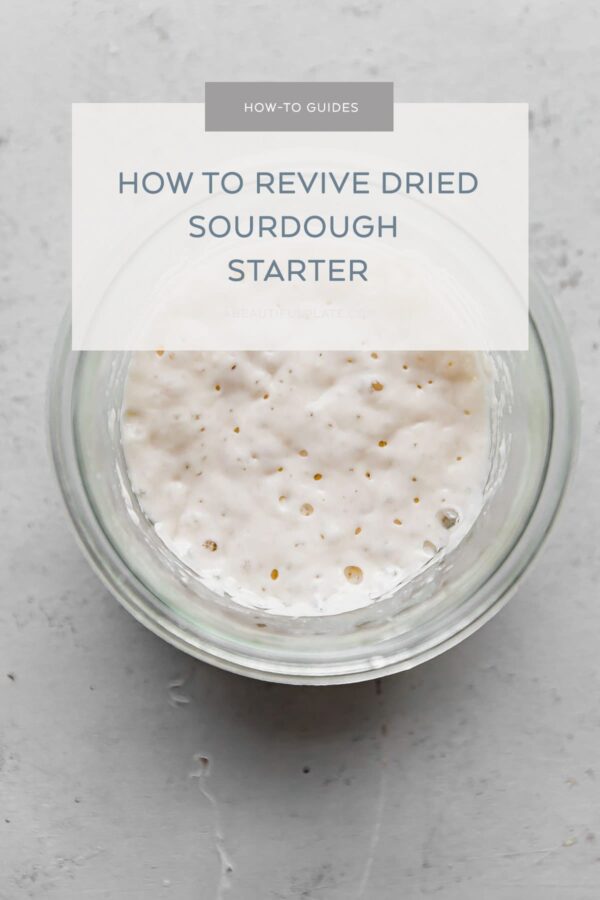 This post may contain affiliate links. This means I may earn a small commission, at no cost to you, if you purchase items using these links.
Once you've learned how to dry sourdough starter for long-term storage or gifting to others, you'll need to learn how to revive it!
Today's step-by-step guide walks you through how to rehydrate dried sourdough starter to full strength in less than a week.
You'll find photos and detailed observation notes below, as well as a printable guide at the bottom of this post.