My annual Favorite Things Holiday Gift Guide – a collection of my most loved items from the past year!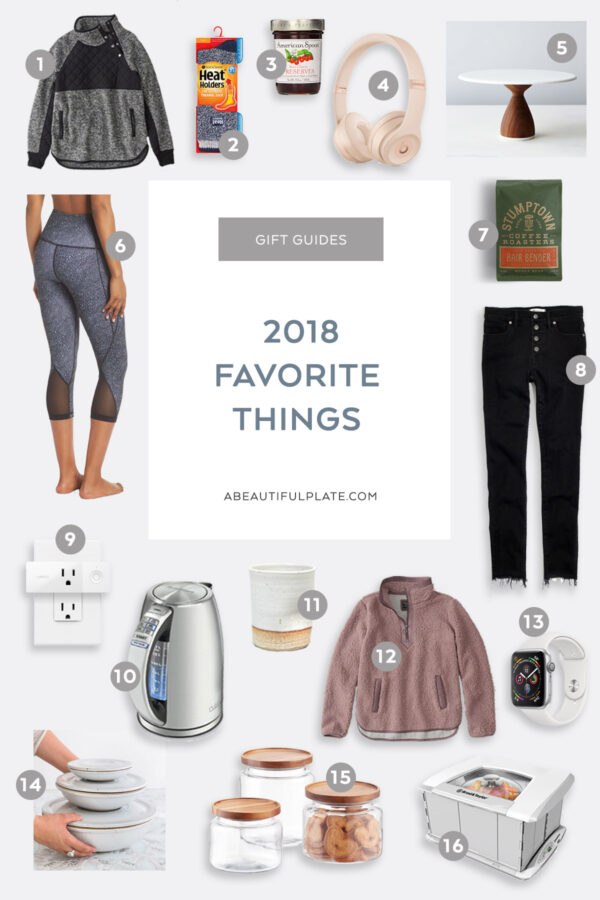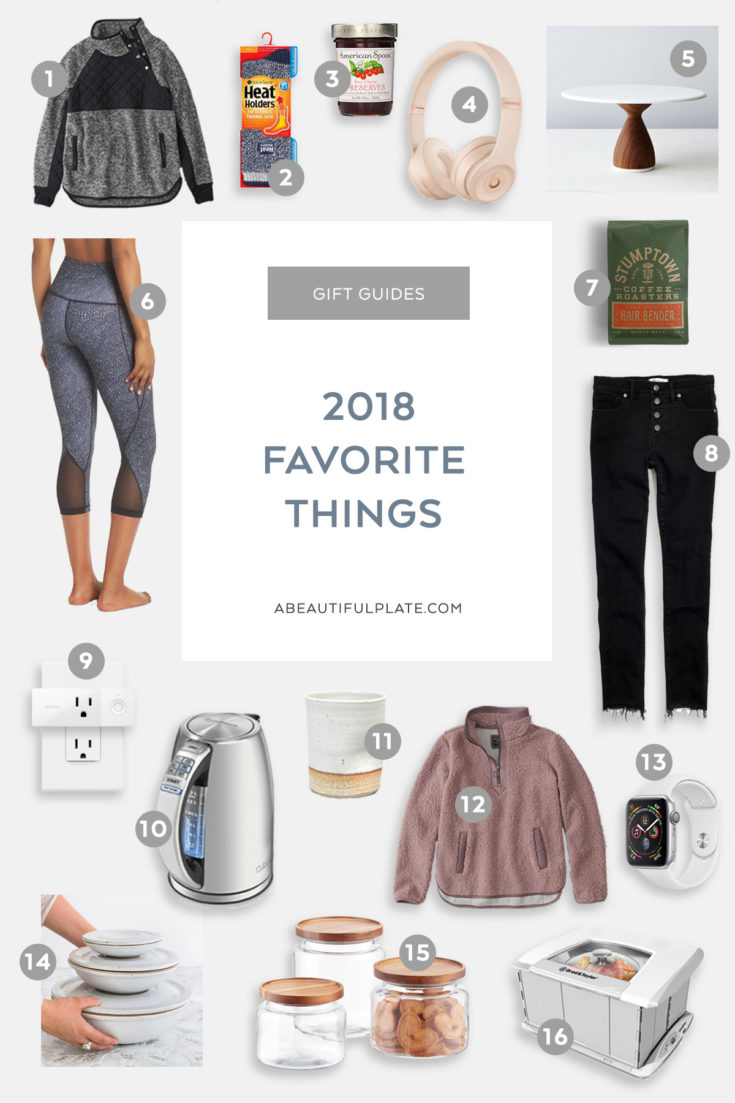 This post contains affiliate links. This means I may earn a small commission, at no cost to you, if you purchase items using these links.
I'm back with one of my favorite annual holiday gift guides: my favorite things! This is my (pun intended) favorite guide to date as it contains all of my most-loved items from 2018. You can view last year's favorites here.
We're covering a wide range of items today: clothing, kitchen appliances, houseware, gadgets, etc. All the things! I've put * signs next to ones that have special sales right now, but I expect many of items will be on sale in the next few days.
If you have any personal favorites from the past year, be sure to share them below in the comments!
---