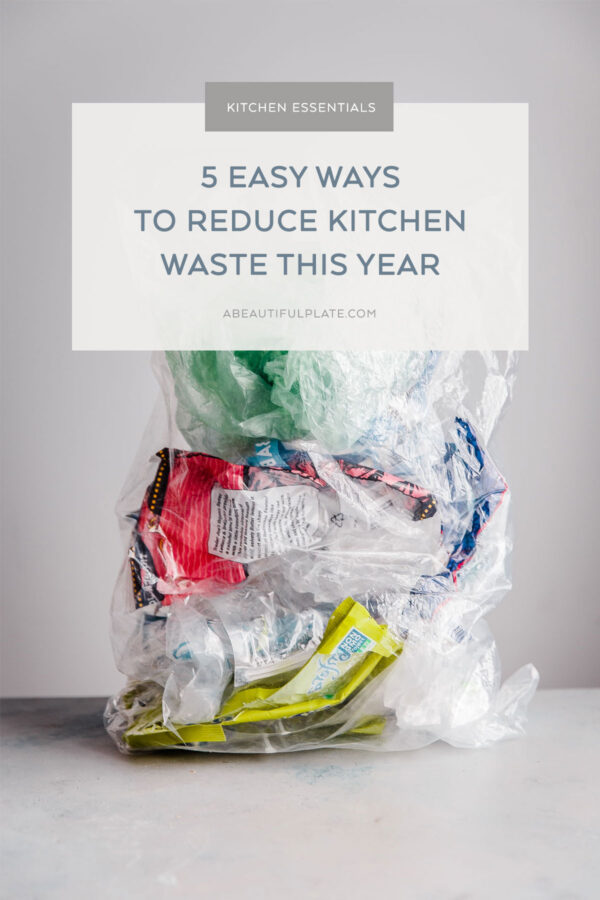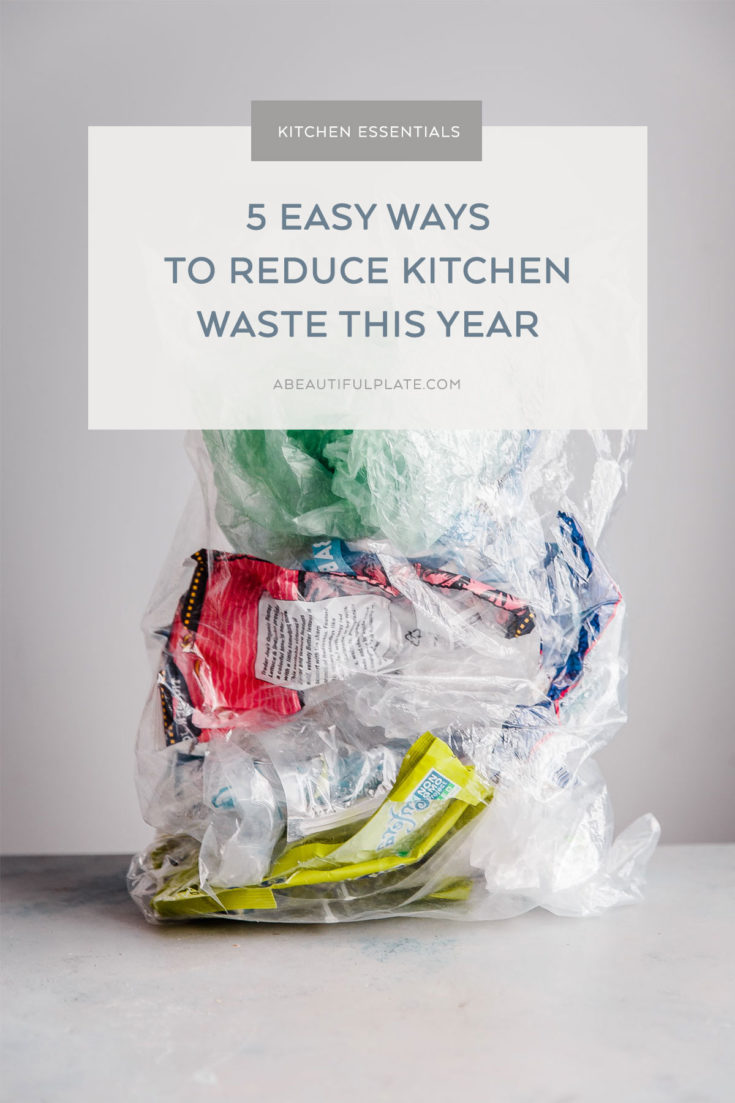 I'm so excited to bring you today's post! This has been a topic that has been on my mind a lot this past year, particularly since this job requires a lot of recipe testing, grocery shopping, brand and product shipments, etc.
Let me start off by saying that I'm not here to preach or advocate a zero waste lifestyle. I do not have one. Striving for perfection, in any area of your life, is impossible, overwhelming, and can often lead to inaction. This is particularly true, at least in my experience, when it comes to kitchen waste.
While reducing waste is incredibly important and does require a bit of a mindset shift, even the smallest changes can have huge impacts. Small efforts eventually lead to long-standing habits and lifestyle changes.
For some, that might mean investing in a travel mug (if you love your coffee shop visits!) or water bottle for travel. For others, that might be using reusable containers and packaging, in lieu of plastic wrap or Ziploc bags, a few extra times a month. This will look different for everyone.
My goal with this post is to simply share resources, helpful tips, and approachable ways that I've reduced my kitchen waste this past year. I hope you find it useful and inspiring!