My favorite waste-free method for pressing tofu. No tofu press required!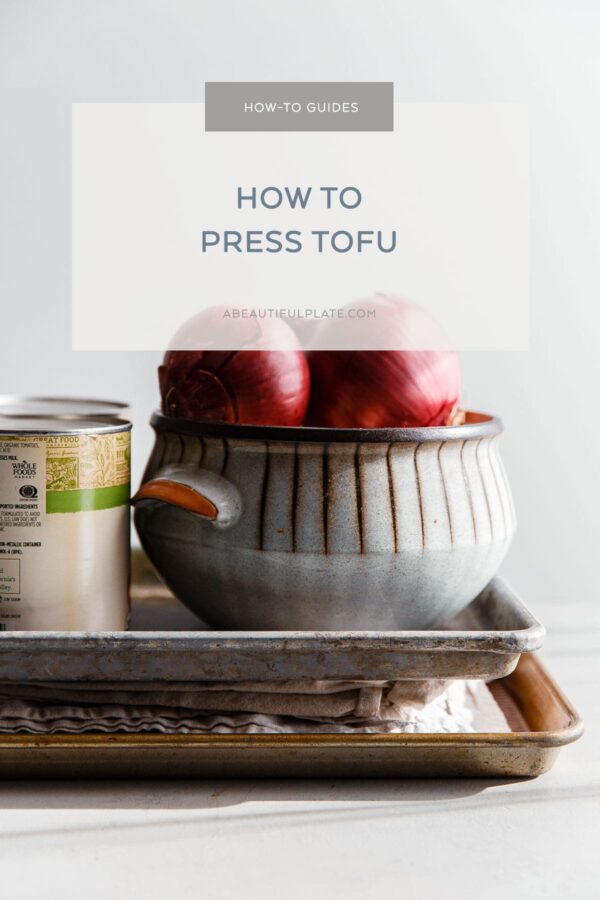 I'm a firm believer that more people would love tofu if they knew how to prepare it. If you're still skeptical, be sure to try this Thai Red Curry Tofu or No-Cook Spicy Tofu.
Today I'm sharing my favorite method for pressing tofu. I've been cooking with tofu for years and this is the most effective method that I've discovered along the way. It requires zero waste or specialty equipment, just a handful of basic kitchen tools.
Not all tofu recipes require pressing, but if you are sautéing or shallow frying tofu (or looking to achieve extra crispy tofu), pressing is vital to remove excess moisture.
Pressing also helps create firmer tofu that better holds it shape during cooking and ensures your seasonings won't be diluted. Let's get started!