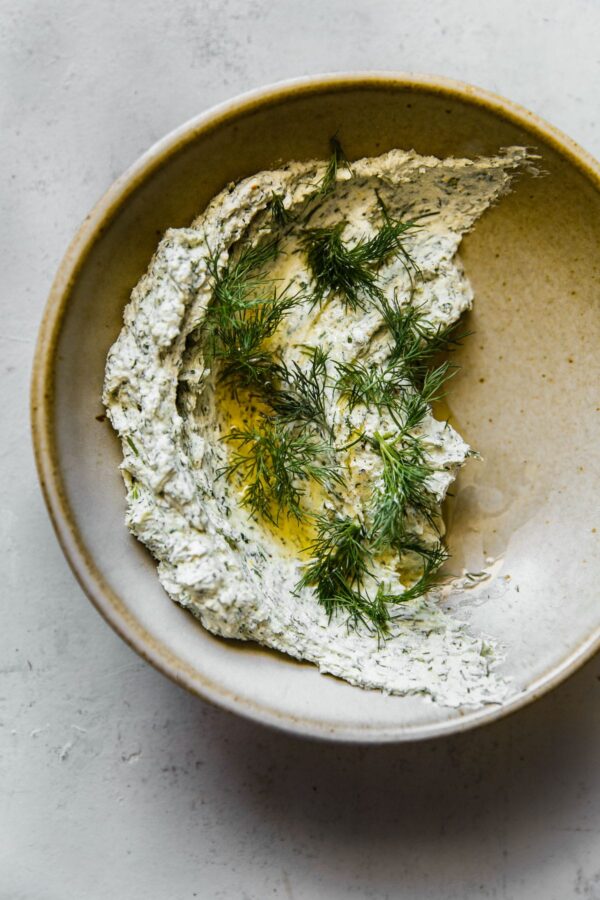 This delicious Garlicky Herbed Goat Cheese spread makes the most delicious appetizer and spread. Don't sleep on this!
It has easily become one of my favorite everyday, elevated recipes and pairs well with just about everything.
Simple to prepare, herbaceous, and nearly impossible to resist! It also happens to be perfect for summer (or year-long) entertaining, as the flavors are bright and fresh.