Classic Italian Beef Pot Roast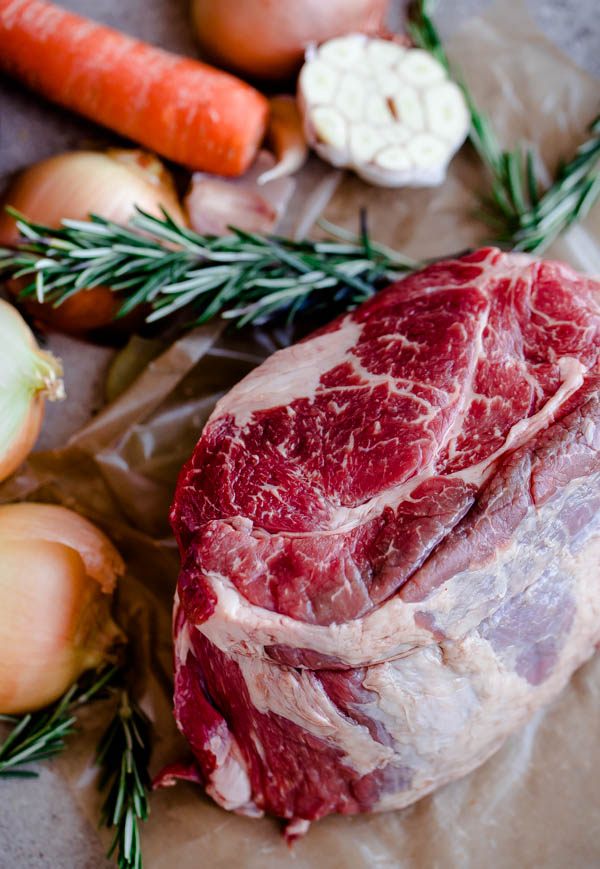 It has been way too long since I shared something braised, and today I'm finally doing something about that. After all, spring is just around the corner (it literally says it will be nearly 70 degrees on Monday in Washington, DC)–and soon enough, we won't want to braise anything. 
What are your favorite things to make or do in the kitchen? Braised dishes are at the top of my list! They take time and some preparation, but for the most part, they pretty much take care of themselves. I can do whatever I please in the meantime, while knowing that a delicious meal will be ready in just a few hours.
Oh, and they make the best meals for company, as they tend to be very forgiving and are generally very hands-off.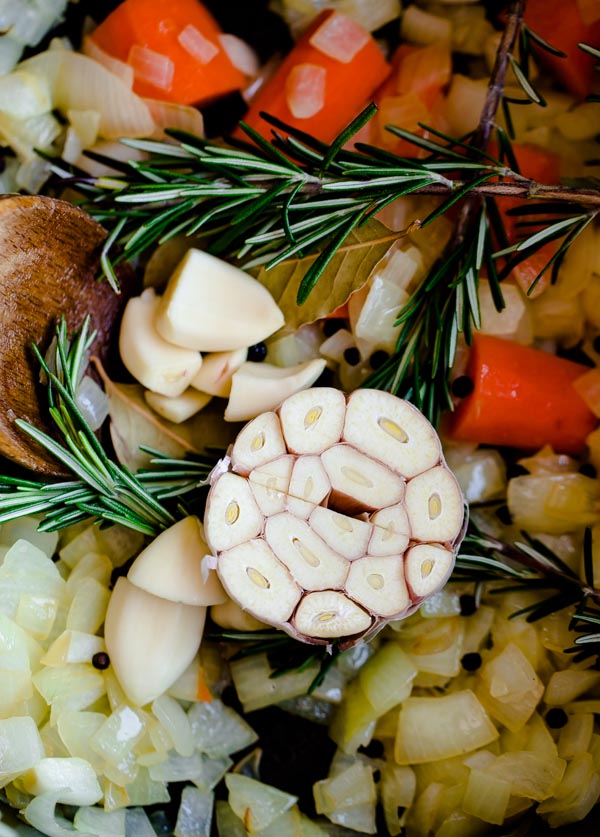 I don't make pot roasts often, but it might be one of my favorite meals. This one comes from one of my most-loved cookbooks, All About Braising: The Art of Uncomplicated Cooking by Molly Stevens. I've yet to be disappointed with a single recipe out of this book, and the even better part? It is full of braised seafood and vegetable dishes, in addition to the classic, more expected beef and poultry ones.
This is a classic Italian pot roast, or in Italian known as 'stracotto', which basically means over-cooked. Quite possibly the worst translation ever (despite being true), because this dish couldn't be more flavorful or hearty.
I mean, any dish that uses an entire bottle of red wine in the cooking process is bound to be good, right? Yes, yes, yes.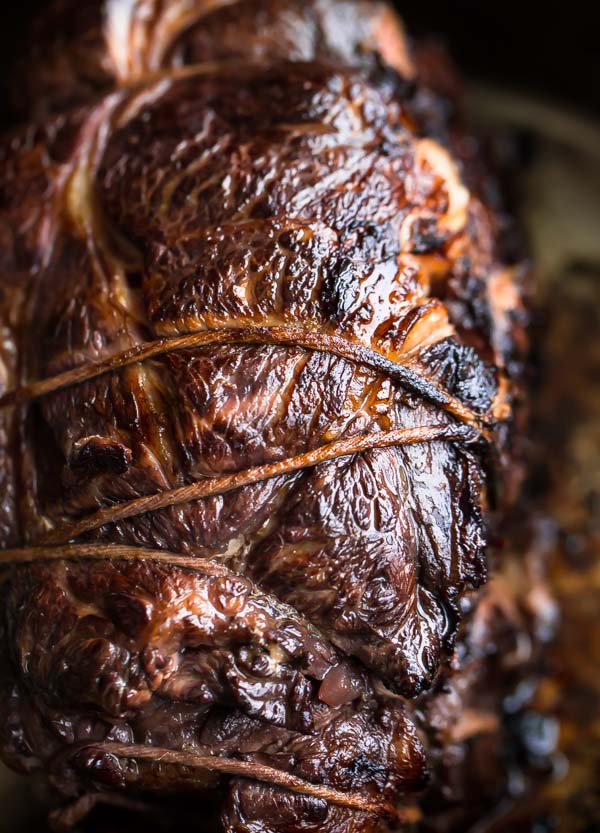 Ok, so here's the deal with this dish, because I have a feeling people may be intimidated by the long cooking time and instruction list. It is not a difficult recipe to put together, but it does require a lot of time. As with most braised dishes, you can't decide to make this one on a whim.
To break it down, you basically need to set aside 24 to 36 hours (which means this is perfect to start preparing this evening after work, and serving tomorrow or, preferably, Sunday evening) for marinading the raw meat.
You'll then need to set aside a little more than 4 hours (from start to finish) to sear the meat, get it in the oven, and braise it. You can do it! I promise, it is so worth the effort.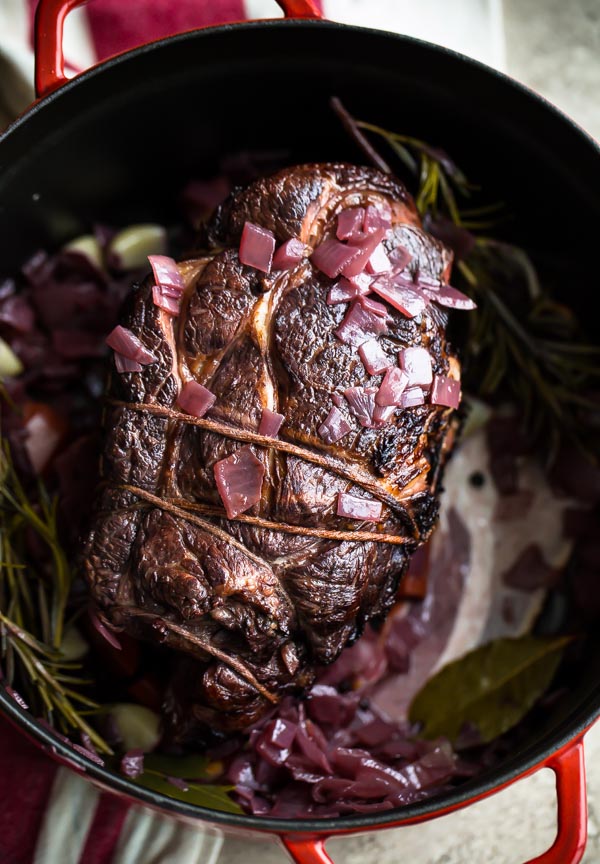 I served this dish with a side of simple Yukon gold mashed potatoes (skin-on), but it would be even more excellent with soft polenta! Since most of the vegetables are discarded during the cooking process, you could even serve it alongside some steamed spring asparagus.
So good! Enjoy.