Grilled Asian Tofu Bowls
This post contains affiliate links.
Let me introduce you to one of my favorite dinners. I've realized over the last few months that I've become obsessed with foods that call for toppings, lots and lots of toppings…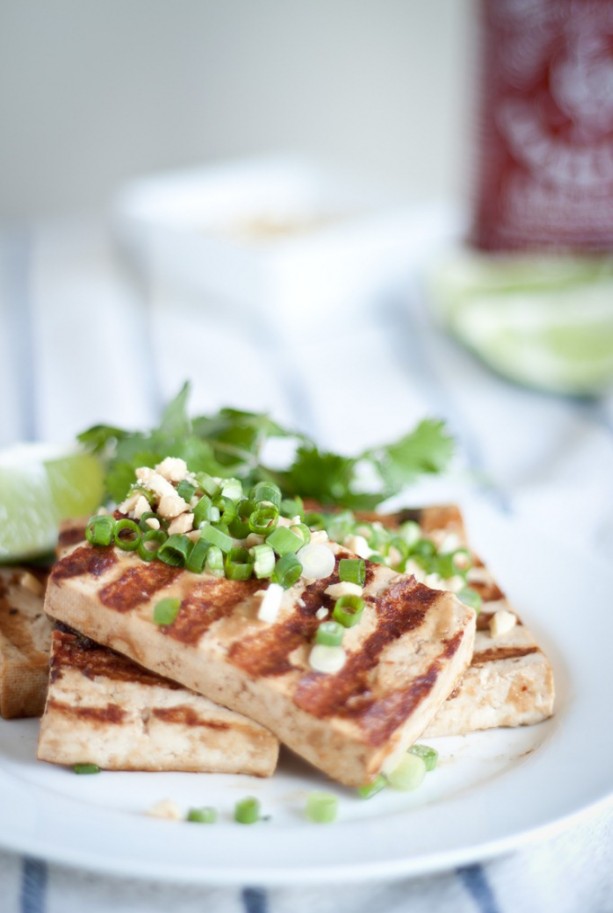 There's something really fun about these types of meals. Chili is obviously the prime example, especially with the Super Bowl coming up. Everyone gets to have their own big, hearty bowl of chili and throw on as much sour cream, green onions, cilantro, cornbread (if that's your thing), and cheese as their heart desires. Each bowl ends up tasting a bit different, but that's what makes the meal special.
This Asian-inspired tofu bowl is one of those types of meals. It starts with a base of sushi rice, followed by your choice of stir-fried veggies, and then topped with my favorite grilled tofu. And many, many toppings!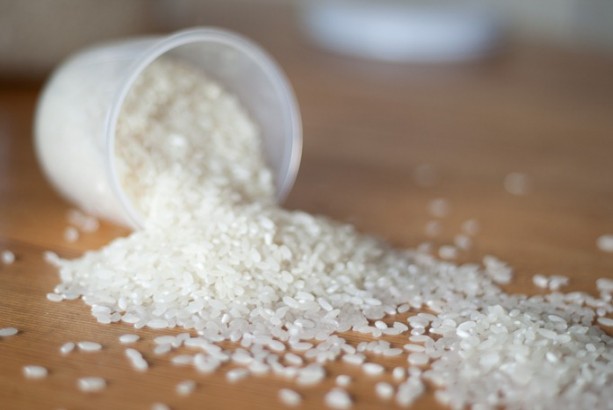 I've been making this version of this dish for a while now. In the past, I've just grabbed my ingredients, eyeballed everything, and literally thrown it into a bowl. Since that method is unhelpful for anyone but me, I took the time to measure everything the other day, so I could share the recipe with all of my internet friends –> however many that may be.
Tofu is not everyone's favorite food—I know—but I actually cook it quite often, despite the fact that I'm not vegetarian. This is primarily because it's a really affordable form of protein and I try not to eat a lot of meat, for budgetary and other reasons (which I will not bore you with).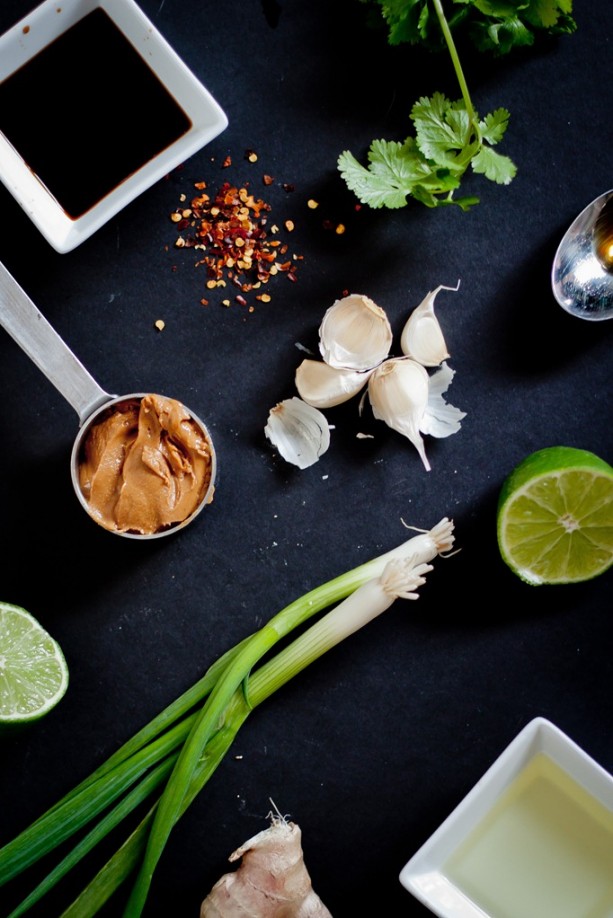 The trick to tofu is two-fold. The first being that tofu is essentially flavorless and it needs to be aggressively seasoned (in this case, with a strong marinade). Second, you need to appreciate it for what it is…not what it is not.
Tofu tastes like…tofu. Let's call a spade, a spade. It's not chicken, insert-other-meat-here, mozzarella (come now, people), or anything else.
It's tofu.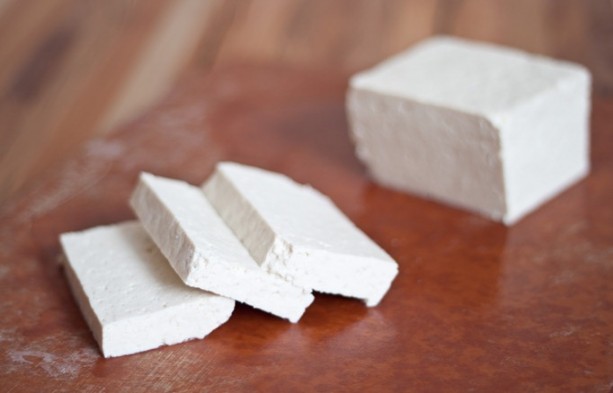 And now that my little sound bite is over, let's get started!
Traditional Asian food has it all—sweet, salty, sour, spicy, and bitter elements—which is why I tend to crave it constantly. This tofu marinade incorporates a lot of these flavors.
You'll need creamy (unsalted) peanut butter, lots of soy sauce, sesame oil, lime juice, garlic, fresh ginger, red pepper flakes, and a bit of oil. Since fresh cilantro is one of the garnishes, I also throw in a bunch of the stems as well.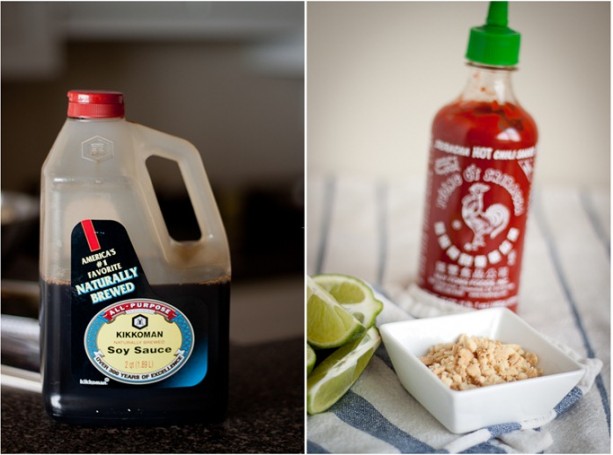 Confession: I'm very impatient and loathe the process of pressing tofu traditionally, which usually calls for grabbing a very random assortment of heavy objects and carefully balancing them on top of each other. I've broken things that way.
I've come to realize that simply slicing the tofu, placing it on a thick layer of paper towels (followed by another layer of paper towels) and pressing down several times with your hands tends to be sufficient. Then, simply place the slices in a gallon-size Ziploc bag, pour in the marinade, swish it around a bit, and let it marinade in the fridge for several hours—the more, the merrier.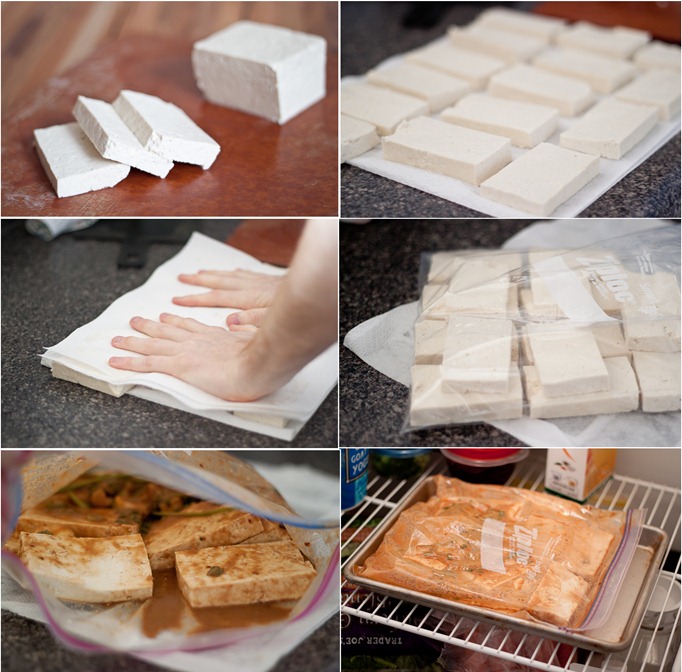 Serve With:
Cold beer
Sushi rice
Stir-fried vegetables (I usually do a mixture of onions, bell pepper, carrots, and cabbage—a very easy option is to use a combination pre-bagged broccoli slaw and shredded cabbage from Trader Joe's)
Toppings:
Soy Sauce
Lime Wedges
Crushed, Unsalted Peanuts (buy whole peanuts and pulse in food processor a few times)
Sriracha (optional)
Green Onions, finely sliced
Fresh cilantro

My biggest request is not to skimp out on any of the toppings! Squeeze on lots of lime juice, add a handful of crushed peanuts, grab some green onions, and cilantro…they really take the dish to the next level. As always, enjoy!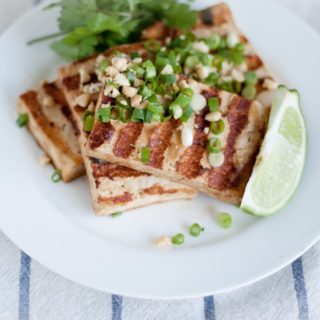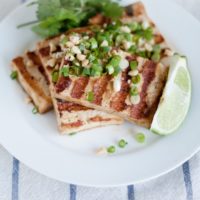 Grilled Asian Tofu Bowls
Yield: 4-5 Servings
Prep Time: 3 hours 20 minutes
Cook Time: 20 minutes
Total Time: 3 hours 40 minutes
Ingredients
2 lbs of firm tofu (2 blocks), preferably organic
1/4 teaspoon red pepper flakes
1 teaspoon sesame oil
2 tablespoons vegetable/safflower oil
2 tablespoons freshly squeezed lime juice
3 large garlic cloves, roughly chopped
1-inch chunk of fresh ginger, roughly chopped
2 green onions, roughly sliced
1/4 cup creamy, unsalted peanut butter
1/2 cup soy sauce
handful of cilantro stems washed
Instructions
Whisk together all of marinade ingredients—red pepper flakes, oil, lime juice, garlic, ginger, green onions, peanut butter, soy sauce, and cilantro stems–in a medium sized bowl. Set aside.
Drain tofu from packages, slice vertically into 1/2" inch slices (each block should yield about eight slices).
Lay a thick layer of paper towels on top of your kitchen countertop. Spread tofu slices on top and cover with another thick layer of paper towels (alternatively, use kitchen towels). Press down with hands to absorb any excess moisture—see photos above for step-by-step instruction.
Carefully spread the tofu slices into two layers in a gallon-size ziploc bag. Pour in the marinade and close, removing any excess air. Use hands to shake bag gently until all of the tofu is evenly coated in marinade.
Refrigerate and allow to marinate for 2-3 hours, or longer, if possible. **Alternatively, you could do this step in the morning to make this an easier weekday meal option.
Cooking instructions: Heat grill pan over medium-high heat. Remove tofu slices directly from the marinade and spread out onto the grill pan (do not crowd)—this will require doing multiple batches. Grill for roughly 2-3 minutes per side. Serve immediately! It also tastes great straight from the fridge as leftovers.
Notes
I recommend marinating the tofu for at least 2-3 hours, but to maximize prep time, you can also do this first thing in the morning or the night before.
Nutrition Information:
Yield: 5
Serving Size: 1
Amount Per Serving:
Calories: 294
Total Fat: 22g
Saturated Fat: 4g
Trans Fat: 0g
Unsaturated Fat: 16g
Cholesterol: 6mg
Sodium: 1433mg
Carbohydrates: 7g
Fiber: 3g
Sugar: 2g
Protein: 23g
A Beautiful Plate provides nutritional information, but these figures should be considered estimates, as they are not calculated by a registered dietician.
This post contains some affiliate links, which means that I make a small commission off items you purchase at no additional cost to you. Please read my
disclosure policy
for more information.