I apologize for the cliffhanger, but I'm back with a full explanation for all the baking statistics of this past weekend.  If you are following me on Twitter, you may have noticed a few tweets from me a couple weekends back, where I mentioned I was heading out for a job interview.  I didn't give any more details, because I didn't want to jinx it…BUT to make a long story short, I got the job and am so excited!
And as of just two days ago, it has turned from a part-time job into a full-time job.
So, what is it?  Here's a little hint:

I'm working as a BAKER for a popular gourmet mobile cupcake truck in DC!  And by next Monday, I will actually be responsible for baking all of the cupcakes (and a bunch of other baked goods–lemon bars, brownies, chewy bars, & chocolate banana bread) for the truck–which amounts to between 20-40 dozen a day!  Woh, nelly! I'll also be decorating them on a couple days as well.
I know I've been a bit absent from the blogging world lately, it has been largely due to this unexpected, yet exciting twist in my life.  I've been doing a lot of training in the past week and will continue to be busy over the next week or so learning my way around the bakery.
I'm so thrilled that I've been given this opportunity, especially since I don't technically have any prior experience working in a commercial kitchen or bakery.  However, I'd like to think my passion for baking and cooking overrides that little detail!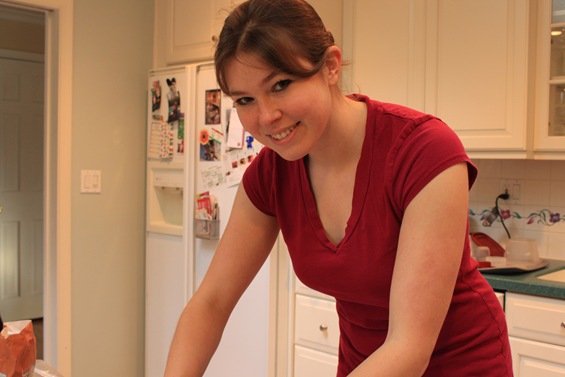 Unfortunately, I won't be able to share any recipes with you all, because the recipes are top-secret.  But!  I am sure I will learn lots of tips and techniques over the course of the job.  And, of course, I will continue to bake and cook at home and share all those recipes with you!  However, I can tell you that it's exhausting from what I've experienced so far!  You are on your feet constantly and there is a ton of multi-tasking involved.  Multiple timers going off all at the same time, washing dishes, pulling out ingredients and lots of and lots of mixing bowls. I'll definitely be learning as I go.
Even though I ended up making 27 dozen cupcakes the other day, I still ended up baking at home this weekend…twice. I don't know what got into me, but I think procrastinating for my final exam might have had something to do with it.  I've definitely been guilty of that on many occasions in the past.  Here are a few shots from this weekend's baking session:
After a long baking session in the kitchen, sometimes you just need to take a break and have a drink.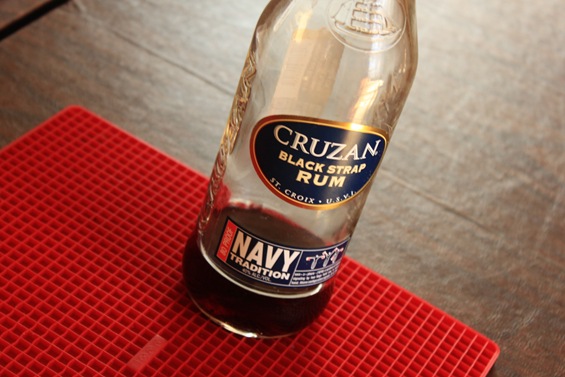 (edited to add:  Connor gets credit for the excellent apple peeling!)
As is the case with many great baked goods, butter was involved.  There is no better or equal substitute out there, folks!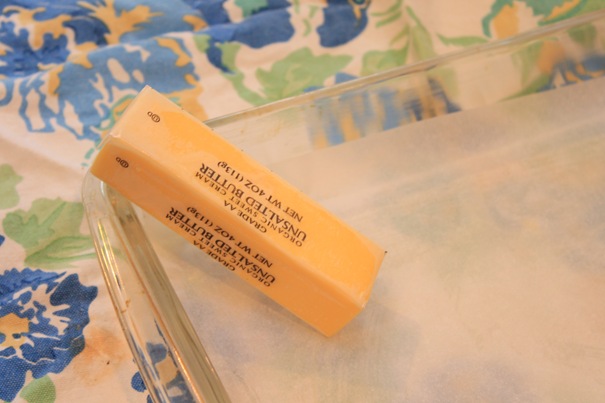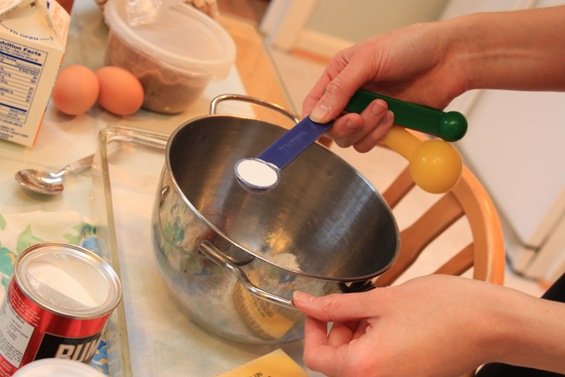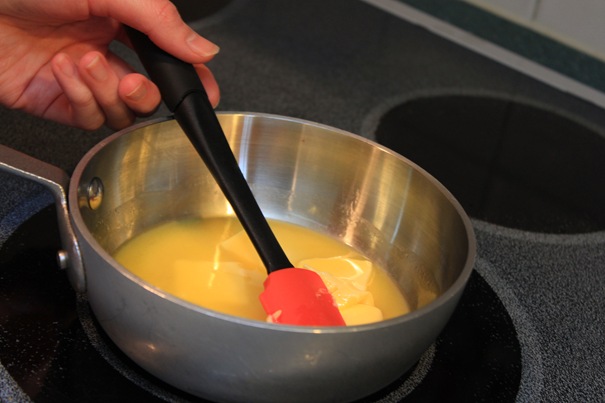 Though the product ended up being delicious, I wasn't completely pleased with it, so I'm not going to share the recipe this time.  I want to test it out again before I do!  One of the biggest problems was my decision to sub whole wheat pastry flour for 100% of the all-purpose flour in the recipe which I was using for inspiration.  Major boo-boo! It was wayyyyy too delicate and ended up falling apart in pieces once I tried to invert the baking pan.  I was not a happy girl.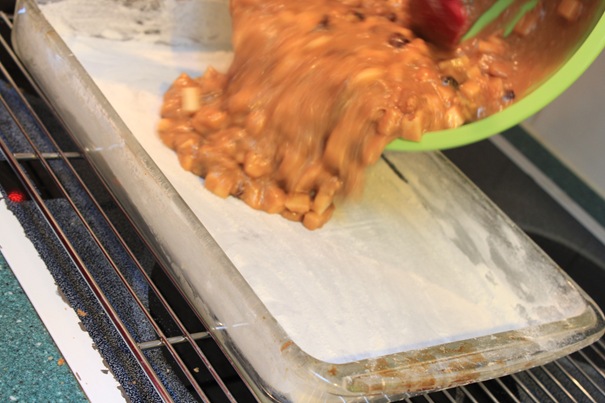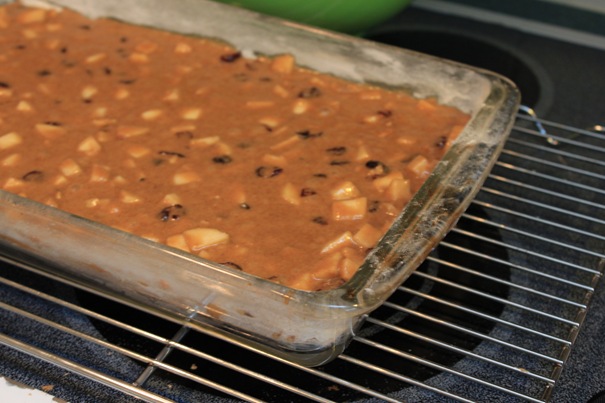 These were photos of the best-looking pieces I could find!  Trust me, it wasn't pretty.  But it was definitely more than edible and it has already disappeared 🙂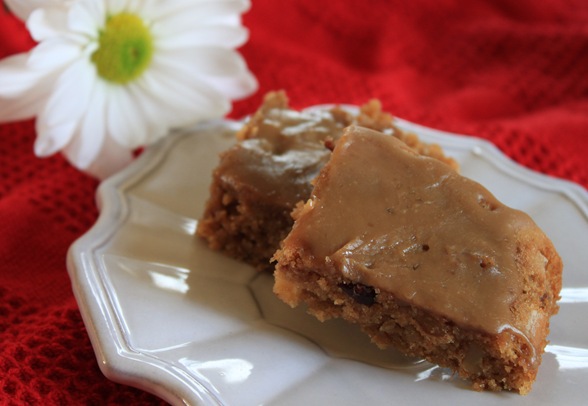 Ultimately, though, it was another learning experience (though at the time, I was definitely not this positive…) and I now know to be more careful in the future.
Whole wheat pastry flour has less gluten than all purpose or regular whole wheat, which can be fine for some recipes (like cookies and biscuits), but can be disastrous for others, as it makes things fall apart far too easily.
Today was another busy day in the bakery!  My feet are so tired, but I was thrilled to see that my Yogatoes had arrived in the mail!  I actually won them in a giveaway hosted by Joslyn (first giveaway win yet!) over at her blog, Miss Fit Bliss.  They are so comfortable and my feet already feel so great.  I would take a picture…but, I'll spare you.