Almond Olive Oil Cake with Brown Butter Glaze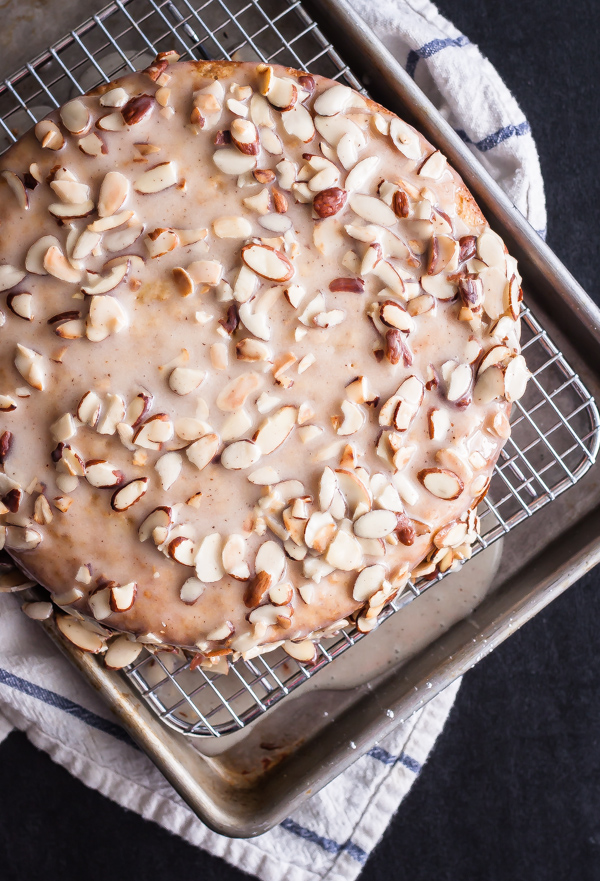 I know this is totally off topic–and has absolutely nothing to do with cake (other than the fact that they are both soft, fluffy, and absolutely necessary in life)–but I bought a mattress yesterday!
And by yesterday, I really mean today (because that is when I wrote this)–and by today, I mean less than two hours ago.
I'll shut up now.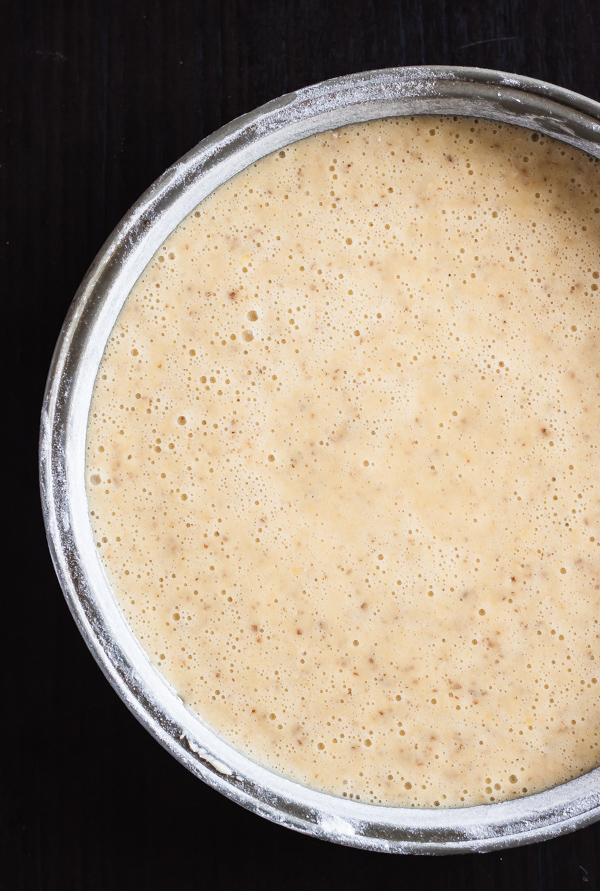 I'm not exaggerating though. Connor and I finished eating dinner last night, and spontaneously decided to drive to our local mattress place and test out new beds. Normal, right? [Said no one.]
Our current bed is roughly 100 years old–and we've been only complaining about it for a year. Possibly longer. So I think we sufficiently thought the decision through. It was my very first mattress purchase. It sort of felt like a life milestone.
But seriously. Buying a mattress is weird. You go into a massive room full of beds, walk around in circles, lie down repeatedly, and pretend to sleep on demand. Not to mention the fact that you also suddenly analyze your sleeping behavior (are you a side, back, or stomach sleeper?) like never before.
Weird, I tell you.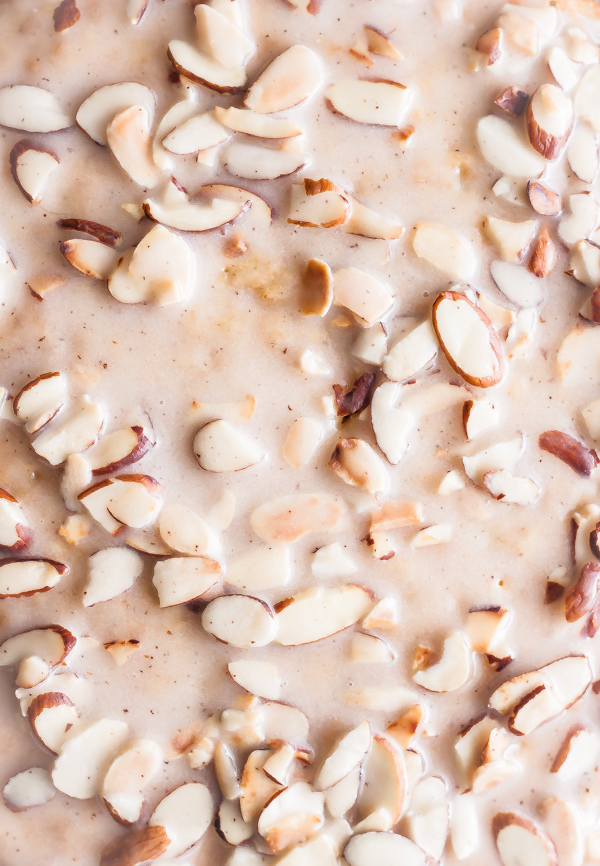 And just when you're content with your choice, you're suckered into something else. Like mattress covers and new pillows.
We were total suckers.
In my mind though, those little extras are sort of the equivalent of icing on a cake. Sure, you could just eat plain cake. But it is the whole package that seals the deal.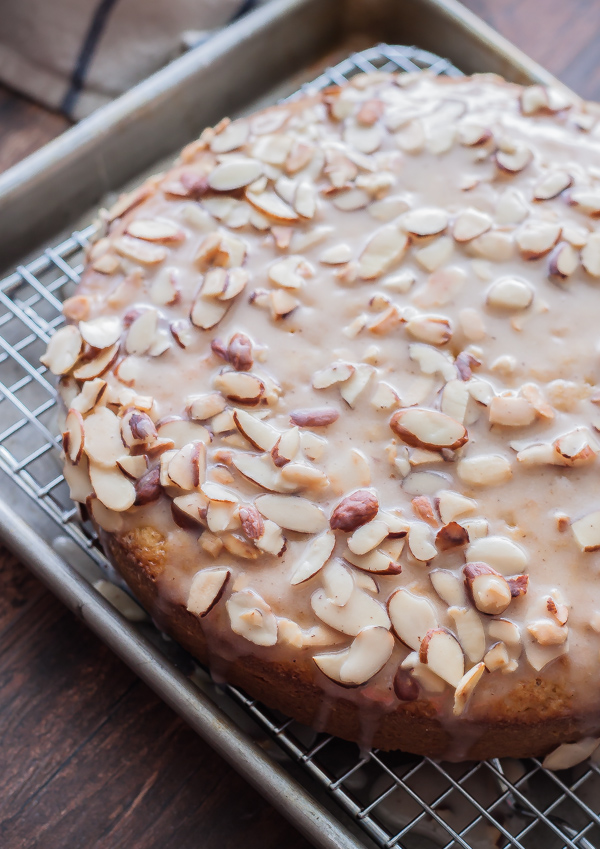 And that is exactly what this cake is about.
This dessert is just as much about the moist, flavorful almond olive oil cake as it is about the brown butter glaze, and sliced almond topping.  It is light, simple to make, and elegant for any occasion.
Heavenly. Just like my new mattress.