Asian Shrimp and Noodle Soup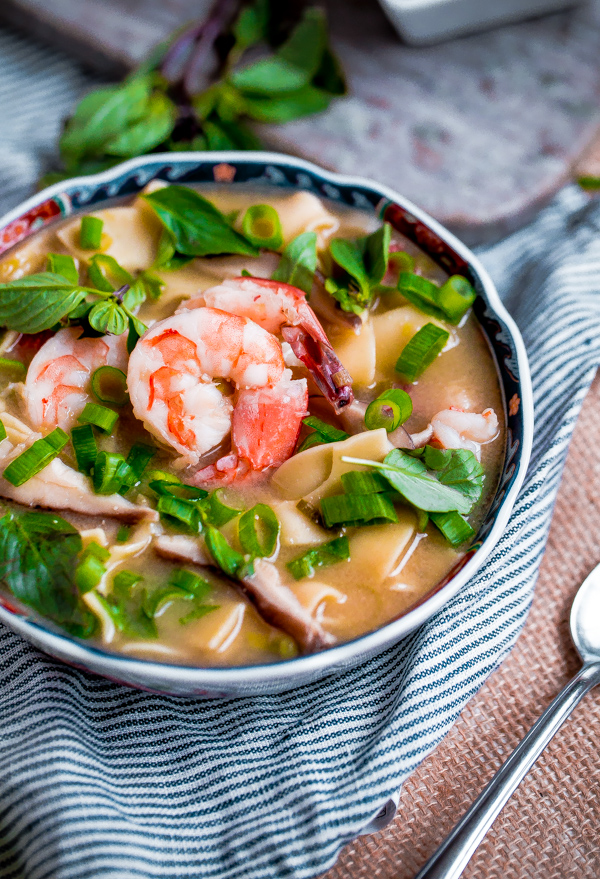 The New Year has come and gone, and the winter weather continues in full strength. Obviously, this means one thing and one thing only….yep, that's right! It's time for a new soup recipe.
I kind of feel like a broken record (to put it mildly), but soups are my thing. I love the flexibility that comes with whipping up a big batch of soup. You can add a little bit of this or that, change up the ingredients or vegetables depending on your preferences, and everything will be OK.
It doesn't get more comforting than that.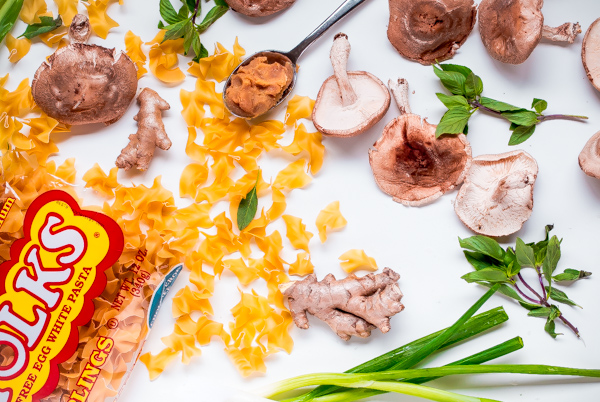 This recipe is an Asian twist on a classic chicken noodle soup. Chicken is swapped with fast-cooking raw and deveined shrimp, traditional herbs are replaced with freshly grated ginger and red pepper flakes, and the broth is infused with white miso paste and a touch of soy sauce. Thinly sliced scallions and fresh Thai basil for garnishing!
I'm definitely on a miso paste kick. I can't help myself! It adds depth, seasoning, and that signature umami kick. Nothing is quite like it.
If you can find it at your local grocery store (you would be surprised at the number and variety of stores that carry it now!), pick up a small tub. It can be stored in your refrigerator for a long time, and it can be used for any number of dishes, including desserts! Seriously. Buy some.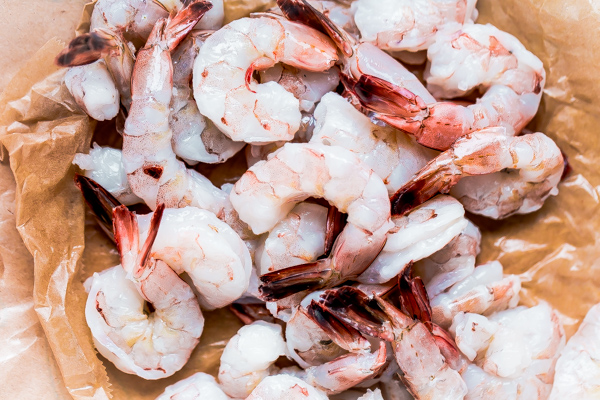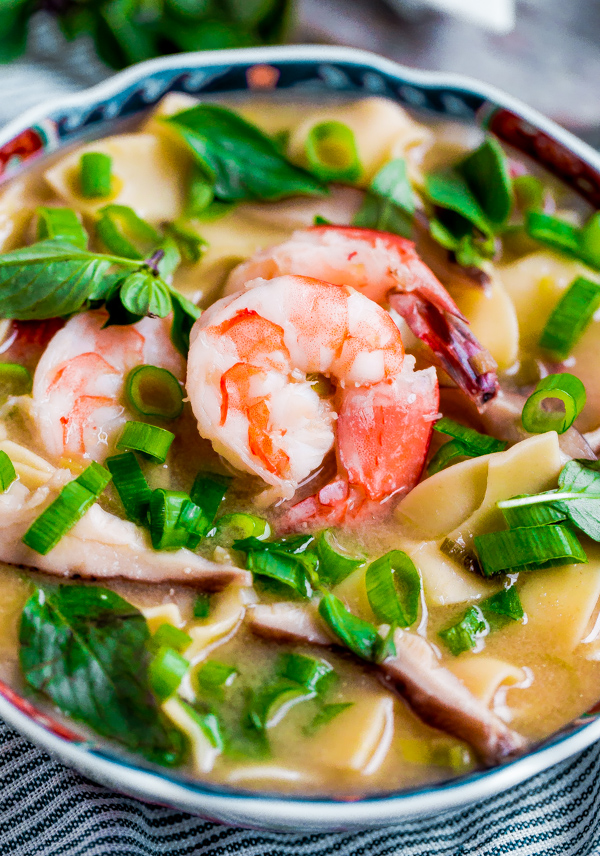 The most important trick to any good noodle soup is to use sturdy, firm noodles that don't lose their shape. The last thing you want is noodles that fall apart or start to get mushy. I think we all can agree that that is the worst thing ever.
This recipe uses No Yolks Dumpling Noodles, which are wide, thick, and hold up extremely well during the cooking process. Once you have made the soup base, you simply add the dried noodles to the simmering broth, and allow them to cook for 8 to 10 minutes, before adding the shrimp to finish everything off.
The soup itself is comforting, delicate, and totally weeknight-friendly! Enjoy!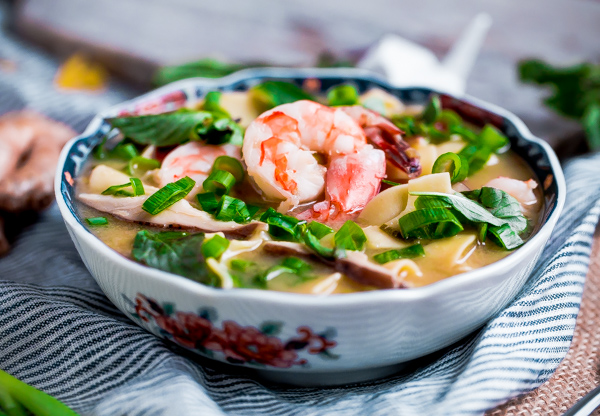 Compensation for this post was provided by New World Pasta via AOL Media. The opinions expressed herein are those of the author and are not indicative of the opinions or positions of New World Pasta or AOL. I'm so grateful for opportunities like this that allow me to get in the kitchen and be creative. Thank you so much for your support!