Bridal Dresses, Bette's, & Berkeley
Can you believe I'm traveling again?  I know, I can't either.  It has been barely three weeks since my return from Scotland and yet, last Friday, I headed to the airport once again to board a plane…except this time, it was headed to San Francisco.
I promise, I really don't travel this much on a normal basis.  My mom and I actually planned this trip months ago (April, in fact) to visit my oldest sister, Alessandra—who is getting married this coming summer in Lake Tahoe.
However, I really don't need an excuse to visit, as it is one of my favorite cities.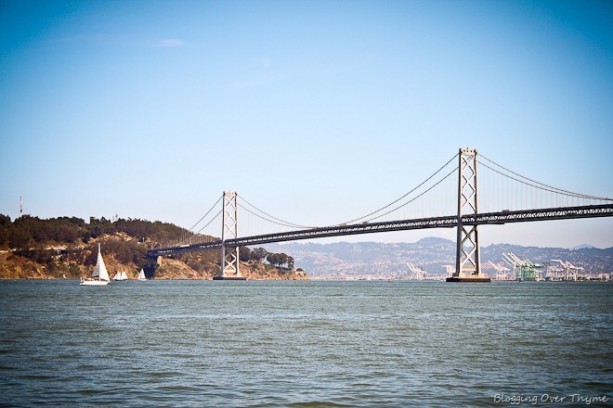 One of our excuses to head across the country was to help out and get started on some wedding planning, specifically dress shopping.  However, since my sister is definitely missing the "bridal" gene—the majority of the trip has been spent doing anything but…
We did manage to squeeze in one appointment at a downtown bridal salon, which we headed to right after our plane arrived.  I have never gone bridal shopping before with anyone, so it was a completely new experience for me.  Unfortunately, I wasn't allowed to take photographs during the appointment, but it was a beautiful space and my sister did find one dress that she may consider for the big day!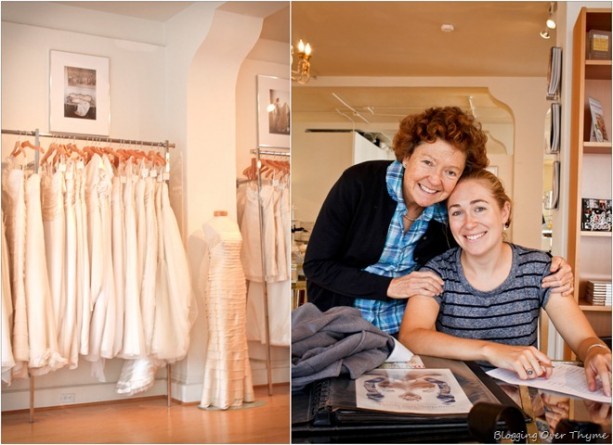 After spending a few hours in downtown San Francisco, we headed over to Berkeley, where my sister lives, to grab lunch breakfast at the famous Bette's Oceanview Diner.  Where Bette's lacks in sea view, it makes up for with outstanding pancakes.
In fact, the place is famous for them.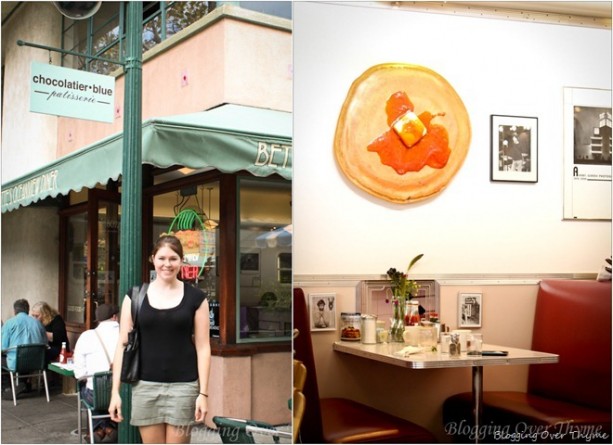 Every day they offer a pancake special, served alongside delicious slow-cooked, custard-like scrambled eggs and house made sausages.  During our visit, the special was cornmeal and currrant pancakes with sweet potato and bacon sausages, which both my mom and I ordered.
I, on the other hand, went for the soufflé pancake special—made with fresh, ripe peaches and strawberries.  Yes, you heard that right, soufflé pancake.  Takes a bit of a wait, but you will be so glad you did, trust me.  This was one-of-a-kind and worth all the hype.
As you can tell by the giddy look on my face…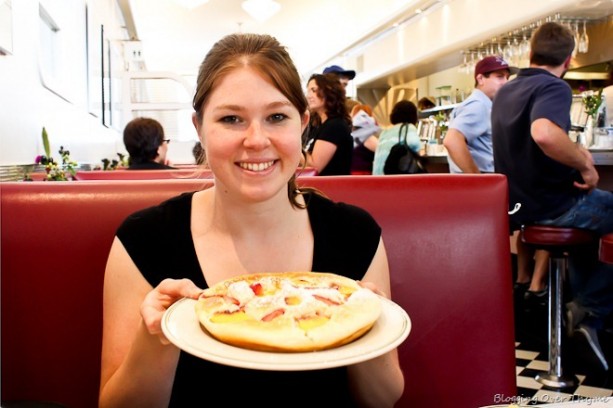 The soufflé pancake is made-to-order, piping hot, and incredibly light and fluffy with a slightly sweet, egg-y flavor that tastes fabulous with maple syrup.  According to Bette's Pancake Cookbook, which you can buy on-site (oh yes—I bought this, don't you worry), it is filled with all kinds of goodies.  Trust me, you'd rather not know…
Either way, this dish is well worth the indulgence.  No sharing allowed though.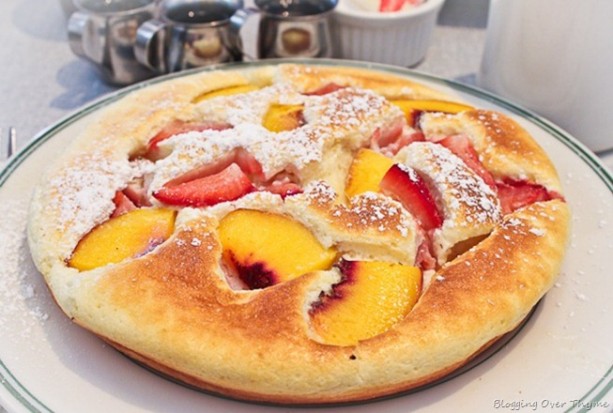 On a side note, the cornmeal and currant pancakes were equally as impressive and without a doubt, the best diner pancakes I've ever eaten.  Most diner pancakes tend to be very dense, heavy, and cake-y.  Bette's, on the other hand, were freshly off the griddle, full of fresh flavor, and incredibly light and fluffy.
The sausages were full of chunks of sweet potato and slightly sweet, almost as if they had been lightly brushed with maple syrup.  And the eggs were perfectly cooked, moist and delicate.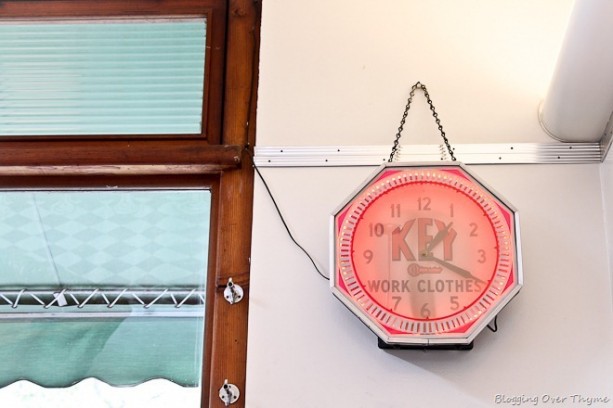 Bette's Oceanview Diner is a definite must-visit if you are in the area!  But it gets incredibly packed, especially on weekends, so be prepared for a wait.
We ended the afternoon on a even higher note with my sister taking us to Berkeley Bowl—aka Foodie Mecca—but that recap will have to wait, as it most definitely deserves a post in and of itself.  Here's a little preview though…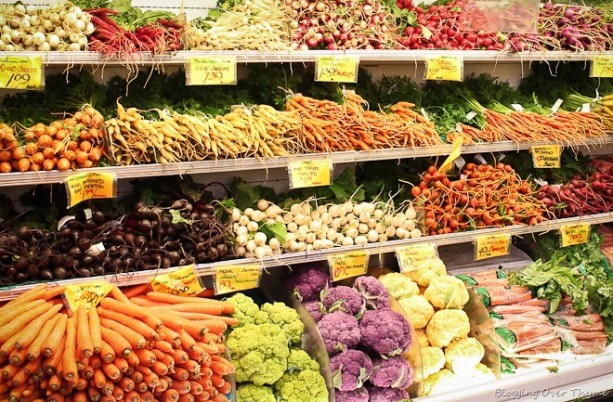 Tomorrow mid-day, I head back home to DC and, believe it or not, I'll be heading to NYC on Friday for a short weekend trip to visit my other sister.  I'm becoming quite the world traveler lately, I must say!
This post contains affiliate links, which means that I make a small commission off items you purchase at no additional cost to you. Please read my
privacy policy
for more information.