Banana Peach Vanilla-Maple Almond Milk Smoothie
While it's all fine and dandy to make your own batch of homemade almond milk, there's not much point in making it if its just going to sit in the fridge.  Is there?  Yeah, that was my thought process too.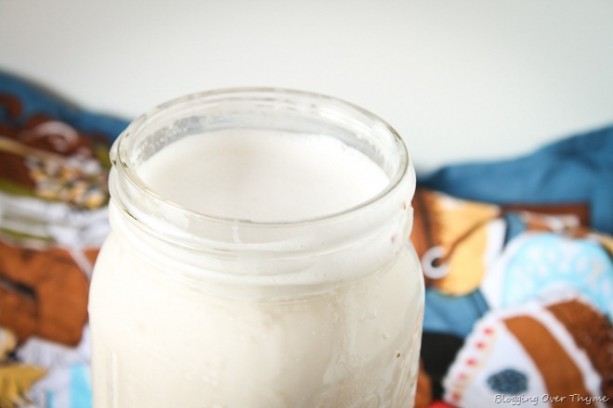 I admit, I didn't have a specific recipe in mind for how to use my vanilla-maple almond milk when I first whipped out the blender and cheesecloth.  It was more of whim kitchen experiment that ended with success, even if I did get nut pulp everywhere. 
On a side note—that was entirely my fault because I forgot to secure the cheesecloth with a rubber band—a tip which I most definitely added to the directions accompanying the recipe.  Lesson learned.
The first idea that came to mind after making the milk was a smoothie.  Though you could easily add whatever fruits you have on hand to make your own variety, this is what I threw together and it turned out deliciously.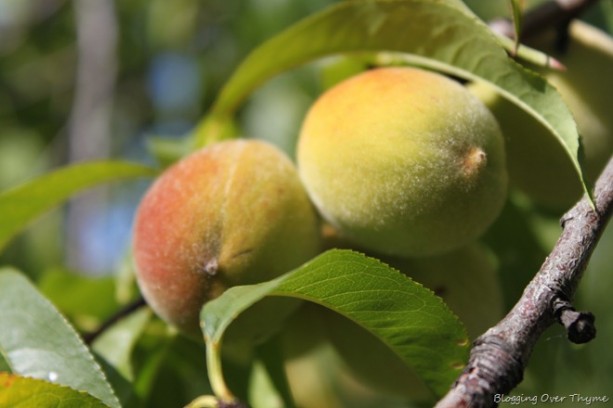 This smoothie was great.  The almond milk—as opposed to adding kefir or yogurt, as I do to other smoothies I make–added great flavor without making it too heavy or filling.
This smoothie would work beautifully with any type of fruit you have on hand.  Smoothies are the ultimate tool for manipulation.  In fact, I wouldn't call this a recipe as much as a blueprint for your own almond-milk creation.
Enjoy!