Classic Pound Cake with Fresh Strawberry Glaze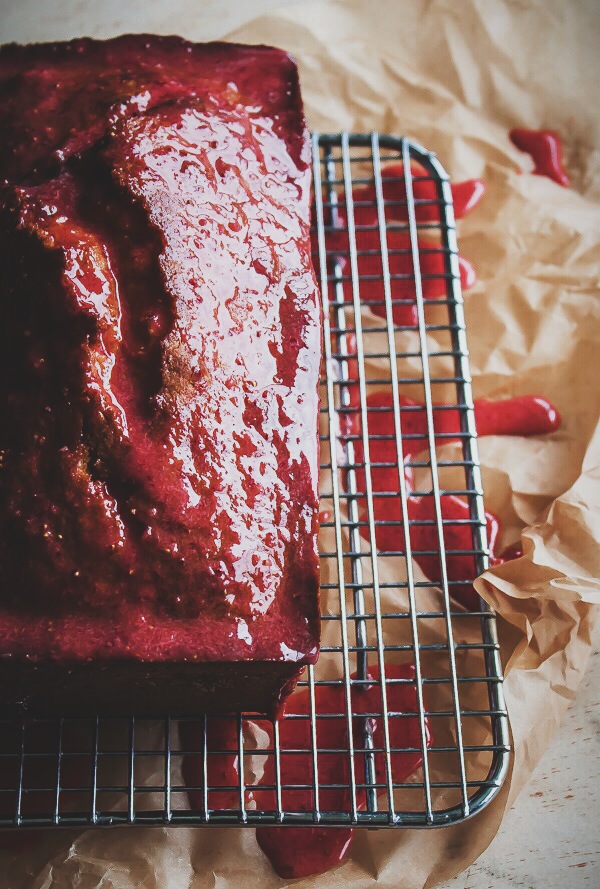 Pound cake and I go way back.
You see, I used to have this thing for Sara Lee pound cake growing up. We had it in the house every once in a blue moon, and let me tell you, I could go through one of those in an instant.
My preference was to eat it straight out of the freezer. I would cut off a thick slice, and savor every crumb–even the strange, smooth top "crust". I don't know what it was, but I think the butter reeled me in. I couldn't help myself.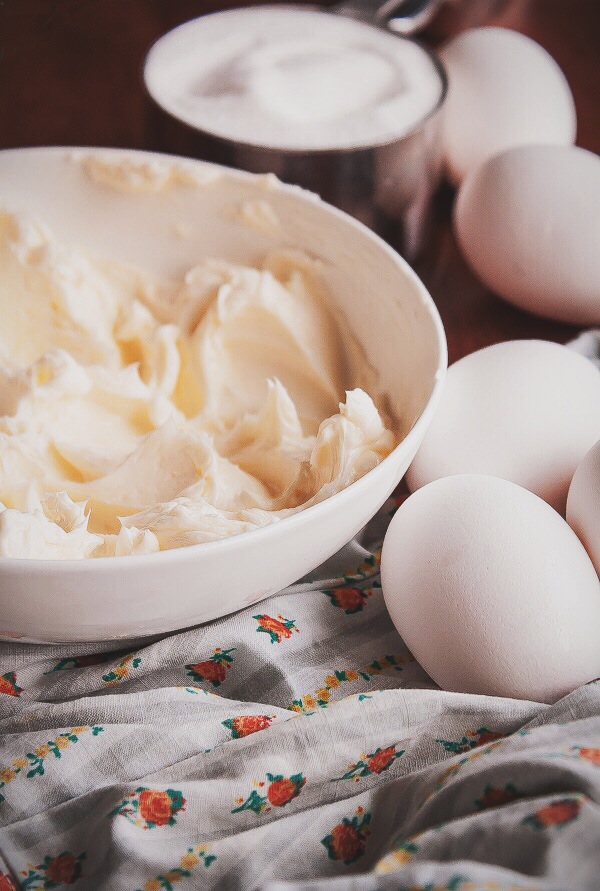 Over the years, my infatuation with Sara Lee pound cake was replaced with the real deal stuff. Now I secretly indulge in other things like the Real Housewives of OC (why is it so good?)…and the occasional bag of sour gummies. Feel free to judge me.
With that said, I don't make homemade pound cake all that often. As I'm sure some of you have experienced, there is always a small level of guilt when you grab two sticks of butter out of the fridge and live with only one other person (hi Connor!).
Two sticks of butter, two people (one of whom has to fit in a wedding dress in eight months). You do the math.
And let's be honest, if there is a loaf of pound cake sitting on the kitchen counter when I wake up in the morning, I'll most likely end up eating it all.day.long.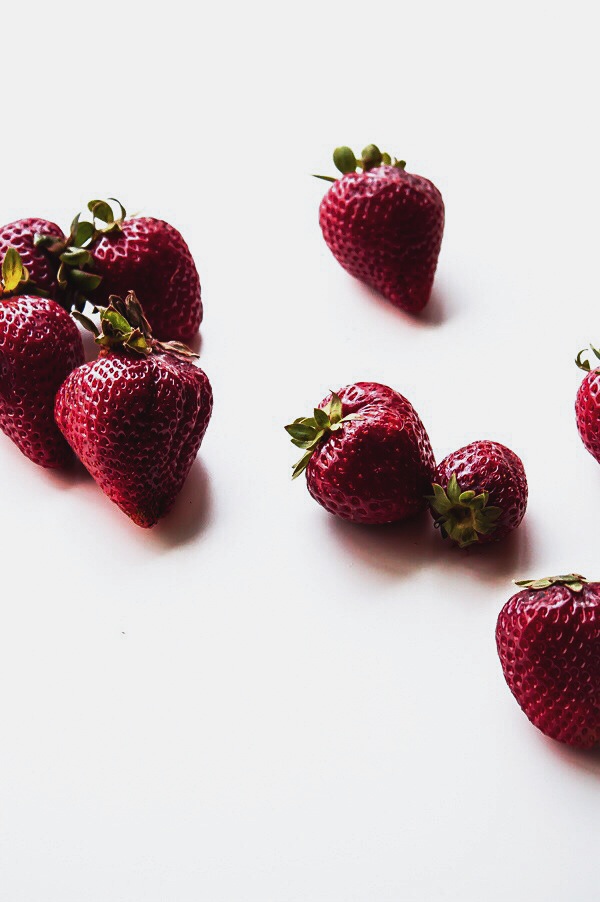 But man, this stuff is good. If I just made you feel guilty for wanting to go into the kitchen and make pound cake (and for that, I am very, very sorry!), read this article.
Wahoo! Moral dilemna solved = more pound cake for us.
And although it sounds contradictory to describe any pound cake as light, this particular recipe is just that. To achieve the lighter texture, the egg whites are beaten separately and folded into the cake batter just before baking. I'm not sure if I'll make pound cake any other way again.
To make it a little more fun and summery, I decided to go all out and top it with a fresh strawberry glaze. The glaze is incredibly easy to make–simply fresh cut strawberries, powdered sugar, and a touch of lemon juice pulsed together in a food processor. Fresh, bright, and irresistible.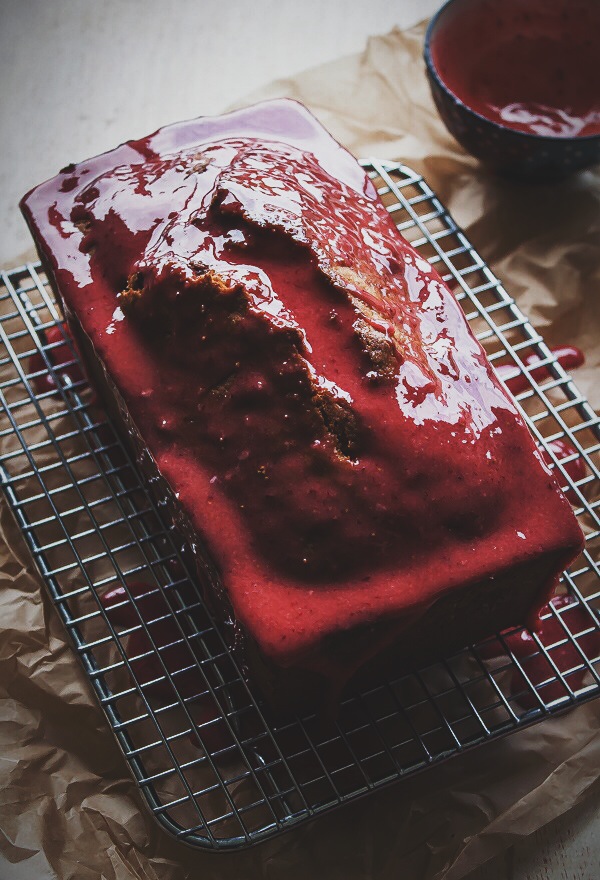 Did I mention that Connor has been in San Francisco all month, which means I was left alone with this thing? Yeah….not good people.