Classic Pound Cake with Strawberry Glaze
Classic pound cake, lightened with whipped egg whites, topped with a fresh strawberry glaze. A lovely dessert for the summer season!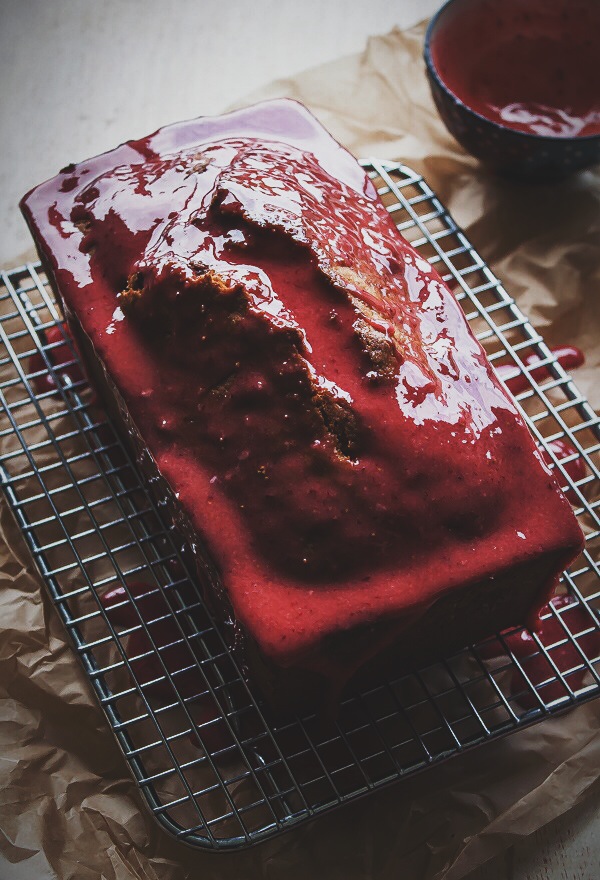 I used to have this thing for Sara Lee pound cake back in the day. We had it in the house every once in a blue moon, and let me tell you, I could go through one of those very quickly.
My preference was to eat it straight from the freezer. I would cut off a thick slice and savor every crumb, even the strange, smooth top "crust".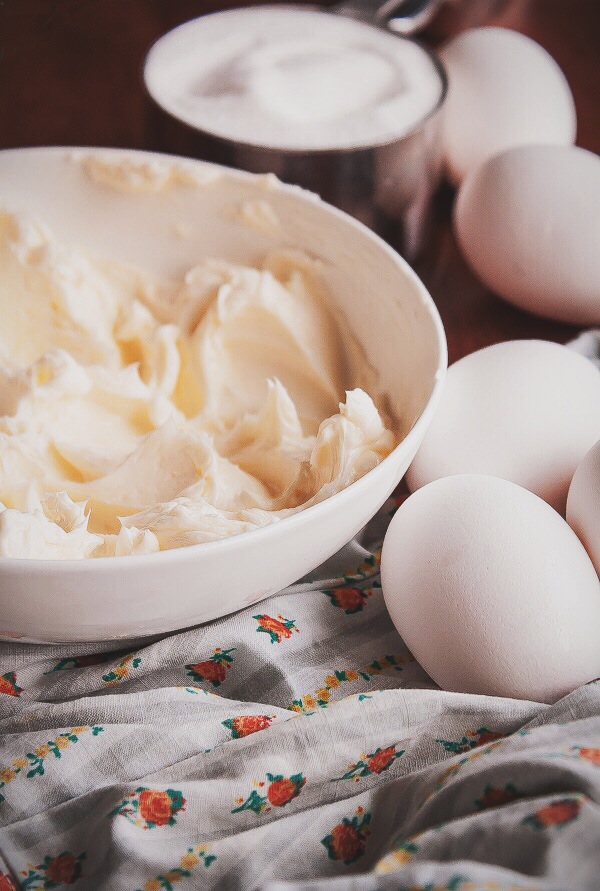 Over the years, my infatuation with Sara Lee pound cake was replaced with the homemade pound cake. With that said, I don't make homemade pound cake all that often.
Although it sounds contradictory to describe any pound cake as light, this particular pound cake is much lighter than traditional pound cake.
To achieve the lighter texture, egg whites are beaten into soft peaks and folded into the pound cake batter.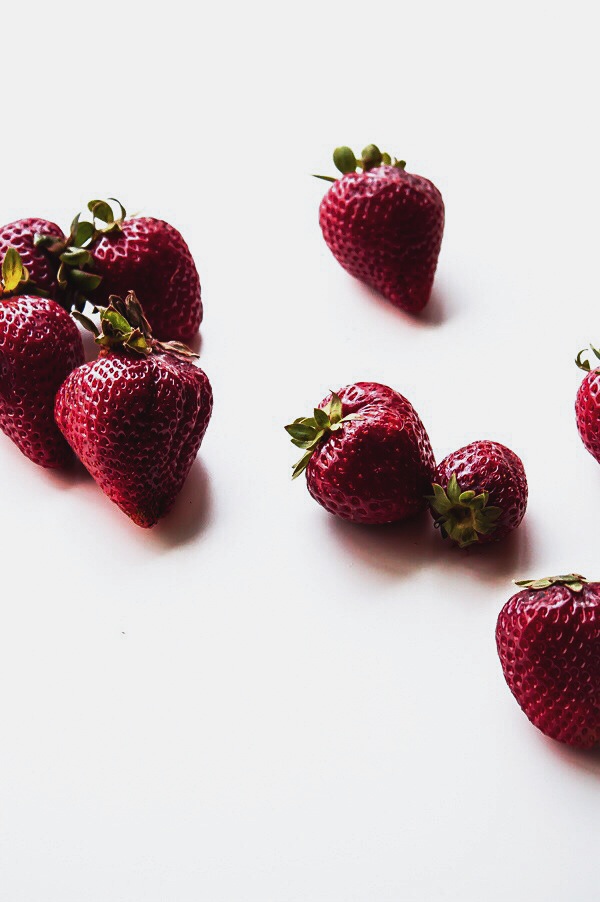 For a summer twist, this pound cake is topped with a fresh strawberry glaze. The glaze is incredibly easy to make. You'll need chopped strawberries, powdered sugar, and a touch of lemon juice. This gets pulsed together in a food processor until smooth.
It is fresh, bright, and irresistible.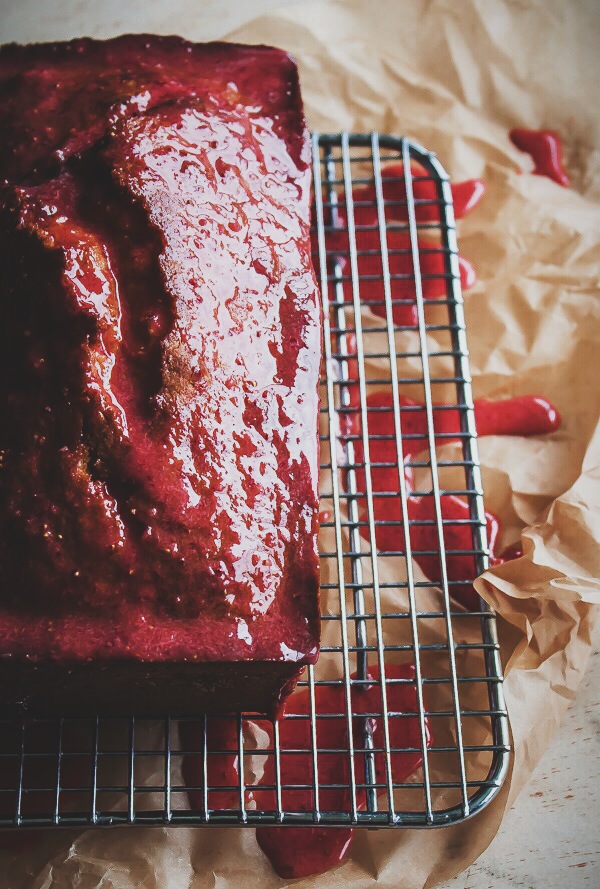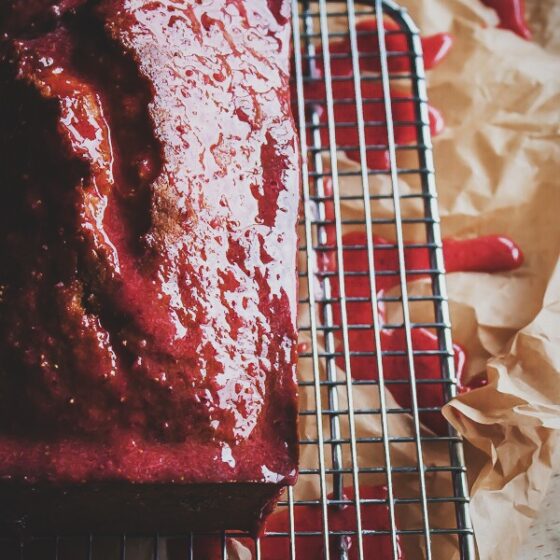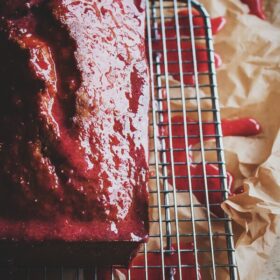 Classic Pound Cake with Strawberry Glaze
Classic pound cake, lightened with whipped egg whites, is topped with a fresh strawberry glaze. A lovely dessert for the summer season! This pound cake is served the day of baking, particularly if you are using the strawberry glaze. Leftover pound cake can be wrapped and kept at room temperature for 1 to 2 days.
Ingredients
Classic Pound Cake:
9 oz (255g) cake flour sifted
1 teaspoon baking powder
¼ teaspoon Diamond Crystal kosher salt
½ teaspoon freshly grated nutmeg
8 oz (230g) unsalted butter softened
1 cup (200g) granulated sugar
5 large eggs separated and at room temperature
2 teaspoons pure vanilla extract
Fresh Strawberry Glaze:
⅓ cup chopped hulled strawberries
1¼ cups powdered sugar plus more as needed
¼ teaspoon fresh lemon juice
Instructions
Preheat the oven to 350°F (175°C) with a rack in the center position. Butter a 9 x 5 inch loaf pan and set aside.

In a bowl, whisk together the sifted cake flour, baking powder, salt, and grated nutmeg. Set aside.

Place the butter in the bowl of a stand mixer fitted with a paddle attachment (note: the butter should be very soft). Add ½ cup (100 grams) of the granulated sugarand beat the mixture on medium-high speed until well-blended. Add the remaining ½ cup (100g) granulated sugar and continue to beat over medium-high speed until very light and fluffy, 4 to 5 minutes, scraping down the sides of the bowl once or twice throughout.

Add the egg yolks, one at a time, and beat until fully incorporated. Add the vanilla and mix until incorporated. Over low speed, slowly add the dry flour mixture until just absorbed. Transfer batter to a large mixing bowl.

Clean the stand mixer bowl very well (it should be completely free of any grease or the egg whites will not whip properly) and add the egg whites into the bowl. Using the whisk attachment, beat the egg whites until soft peaks form. Using a spatula, fold the whipped egg whites into the cake batter.

Transfer the batter into the greased loaf pan and smooth the top with an offset spatula. Bake for 60 to 75 minutes, or golden and a toothpick inserted in the center comes out clean.

Place pan on a wire rack and allow to cool in the pan for 5 to 10 minutes. Remove the cake from the pan and set back on the rack to cool to room temperature before glazing.

Prepare Glaze: Combine the chopped strawberries, powdered sugar, and lemon juice in the bowl of a small food processor. Pulse until smooth. If the glaze is too thin, add a touch more powdered sugar.

Place the pound cake on a rack set over a rimmed sheet pan (or sheet of wax paper for easy cleaning) and drizzle the glaze evenly over the top of the pound cake. Allow to set before slicing and serving.
Serving: 1serving, Calories: 501kcal, Carbohydrates: 100g, Protein: 12g, Fat: 5g, Saturated Fat: 2g, Polyunsaturated Fat: 2g, Cholesterol: 83mg, Sodium: 109mg, Fiber: 3g, Sugar: 28g
This post contains affiliate links, which means that I make a small commission off items you purchase at no additional cost to you. Please read my
privacy policy
for more information.