Crostini with Pea Pesto and Prosciutto
Crostini with pea pesto and prosciutto. Crispy baguette slices are topped with pea pesto and salty prosciutto for the spring-inspired appetizer.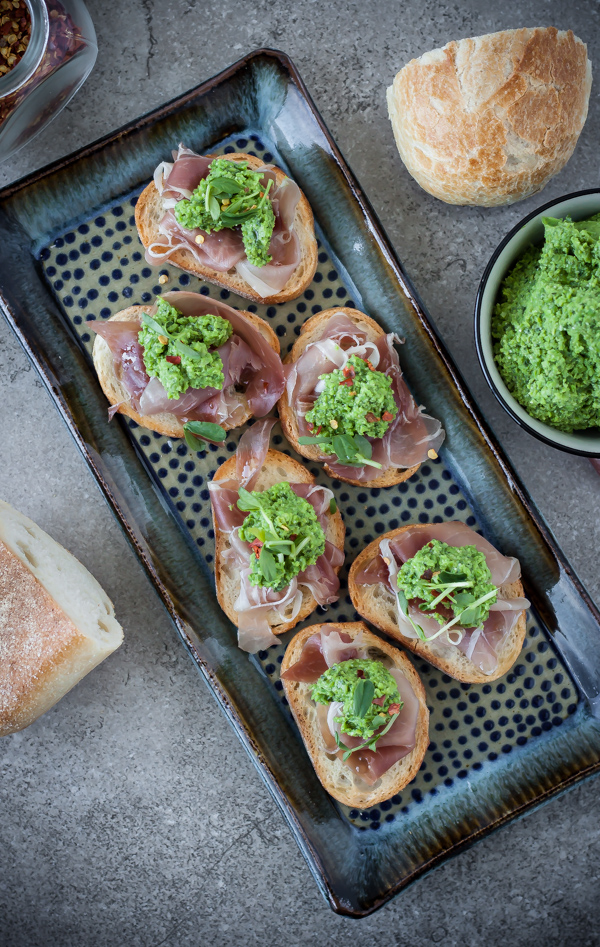 Is it really almost June? I can't get over this.
I've barely gotten used to not seeing snow on the ground, and not having to carry a jacket everywhere I go.
So, in the spirit of saying farewell to spring and welcoming summer with open arms (minus the sweating part), I made these tasty crostini topped with pea pesto and prosciutto.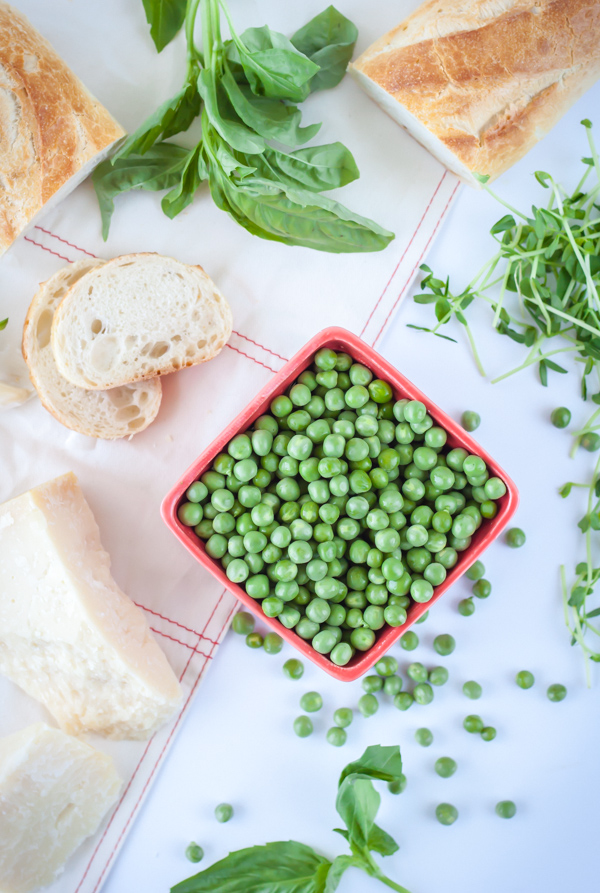 The pea pesto is really simple and fresh. It starts with blanched spring peas, which get processed together with fresh garlic, a little bit of olive oil, parmesan cheese, lemon juice, and most importantly, fresh basil leaves.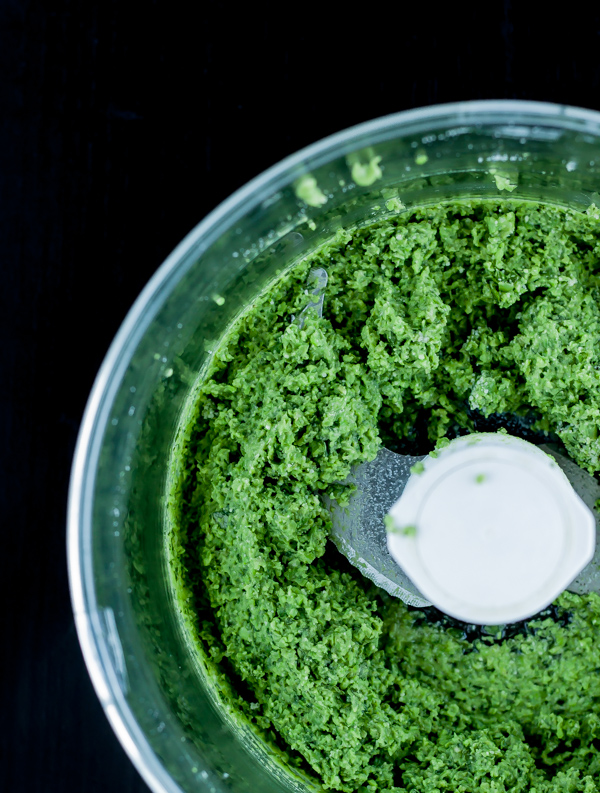 Oh, the fresh basil. If I could literally have basil every day of the year, I would. No question.
It is mandatory in this pesto. And by pesto, I mean life.
Basil is always mandatory in life.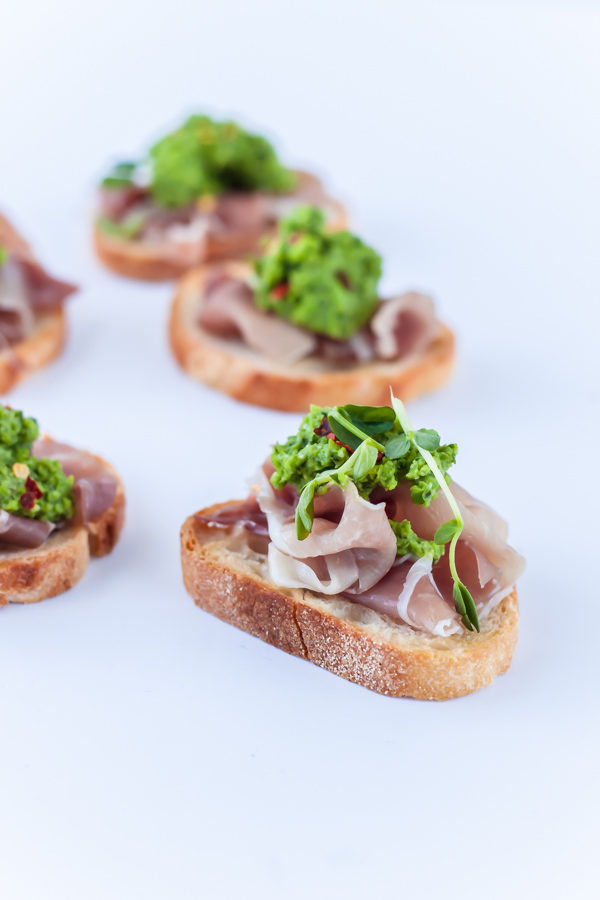 As well as a crispy toast and salty prosciutto. Preferably all together in one delectable bite.
Happy Friday!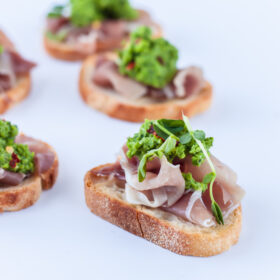 Crostini with Pea Pesto & Proscuitto
Ingredients:
1 baguette, sliced into 16 rounds (1/2″ thick)
1 garlic clove
3 tablespoons olive oil
1/3 cup packed basil leaves
10 ounces fresh peas
3/4 teaspoon fresh lemon juice
3 tablespoons parmigiano-reggiano cheese, grated
salt
pepper
8 ounces prosciutto, sliced
red pepper flakes (optional)
Directions:
Prepare Toasts:
Preheat the oven to 375 degrees Fahrenheit. Place the bread slices on a large baking sheet and toast for 10-15 minutes (flipping over halfway through), or until golden brown. Remove and allow to cool.
Prepare Pesto:
Bring a large pot of generously salted water to a boil. Add the peas and blanch for 1-2 minutes (avoid over-blanching as it will cause the peas to lose color). Drain into a large colander and rinse immediately under cold water.
Meanwhile, place the garlic in the bowl of a food processor and pulse several times until finely minced. Add the basil. While pulsing, slowly add the olive oil.
Add the fresh peas and lemon juice and pulse several times until the pesto is coarse, but spreadable.
Place the pesto in a bowl and stir in the cheese. Season with salt and pepper to taste. Set aside.
Right before serving, place a half slice (depending on the size) of prosciutto on the crostini. Top with a spoonful of pea pesto and a small pinch of red pepper flakes.
Serve immediately.
Pea pesto can be made up to a day ahead of time and kept in a covered container in the fridge.

All images and text ©

.