The Sunday Thymes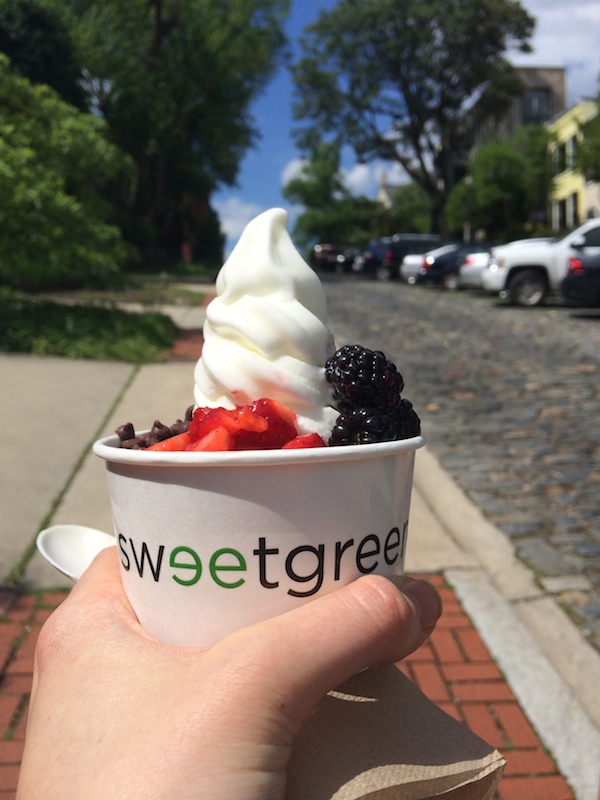 Connor and I are getting our engagement photos taken this Wednesday! We spent all afternoon yesterday shopping for said clothes (much to his delight) and treated ourselves to fro-yo. I then proceeded to crash on the sofa for more than four hours once we got home. It was exhausting.
These waffle ice cream sandwiches might be the best looking dessert I've ever seen. I don't think I'll be able to resist buying a waffle maker for much longer. Really, though.
This breakfast porridge. That blackberry and coconut swirl!
Favorite quote of the week.
This salt and pepper lassi. Very intrigued.
Great read on 'How Successful People Stay Calm.'
I don't even like watermelons, and I want to eat this salad. I mean, come on.
Fiddleheads! Lemons! Pasta! I'm on it.
Woh.
I'm going to be inviting myself over to my parent's house this summer just so I can use their grill and make this. [Hi Mom and Dad!]
Specialty wedding cocktail idea? What do you guys think?
This post contains affiliate links, which means that I make a small commission off items you purchase at no additional cost to you. Please read my
privacy policy
for more information.