DC in (2) Days: Part 1
I'm back!
And this time, with all the details.  If you have been following, my college roommate, Giovonne, (and boyfriend, josh) came to visit this past weekend all the way from sunny California.  They are both considering graduate schools in DC and wanted to tour the area for the first time. They got here late on Thursday night and we had just 2 days to tour the whole city.  Yep, my hostess/tour guide skills were definitely put into over-drive.  But we actually were able to A LOT in the little time we had.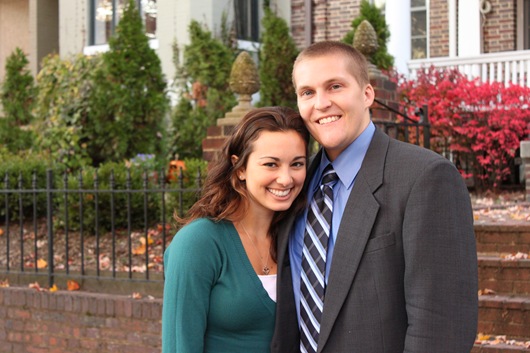 I'll start with Friday.
Since they both stayed at my house, we woke up around 9, grabbed a quick breakfast of Kodiak pancakes (holy convenience!), and headed out the door to check out the first thing on our DC-to-do list.   We headed over to American University Washington School of Law to explore the building, library, and admissions department.  We then headed down to my high school, which is right near the National Cathedral, conveniently parked and walked to the Woodley/National Zoo metro to head into downtown to explore the sights.
The rest of the day involved a lot of walking, about 7-8 miles to be exact.  We were incredibly lucky to have awesome weather the whole weekend.  60-70 degrees, clear blue skies, and luckily, a few trees left with some beautiful leaves, which have yet to fall.  In fact, I almost regretted not putting on shorts at one point.
Of course, no visit to DC is complete without seeing the White House.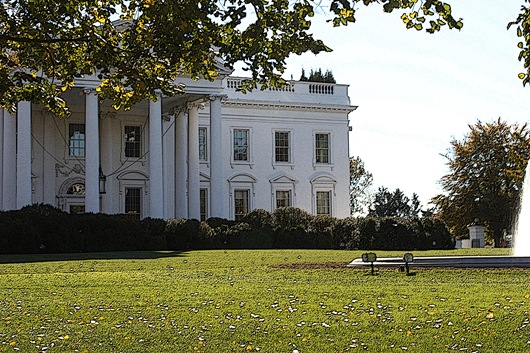 At this point, the three of us were getting incredibly hungry…again.  We ended up walking around near the White House and discovered Breadline, a cafe which serves paninis, hand-cut fries, sandwiches, and empenadas.  It is also known for it's fresh, crunchy handmade baguettes, which were definitely the highlight.  I decided on a chicken guacamole sandwich on French baguette with mixed greens.  It was quite delicious!  The guacamole was fresh, chunky, and had a hint of spice.
I didn't end up trying the fries, but I've read that they're great!  This was definitely a nice discovery and I recommend heading over there if you're in the area and feel like an easy lunch.  I also preferred not having to resort to chains, such as Cosi and the Corner Bakery, and giving them a bit more of a unique experience.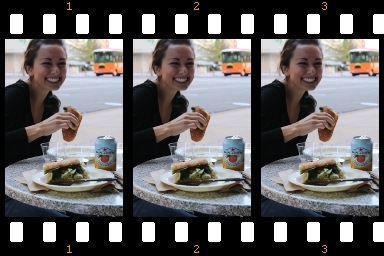 After much needed fuel, we headed back to the way we came to go over to the monuments.  At that point, my camera remained in my hands for the rest of the day.  Here's a little virtual tour of the rest of our afternoon!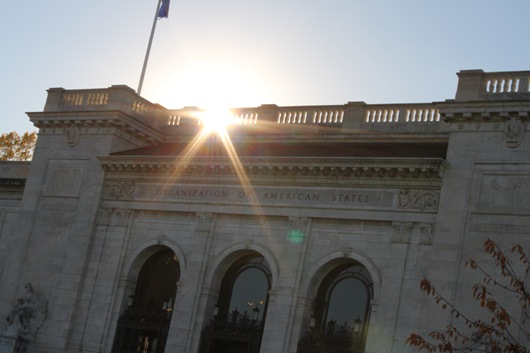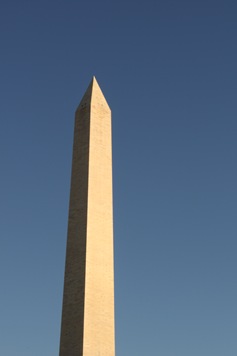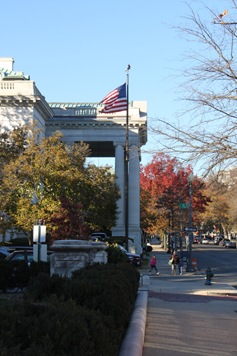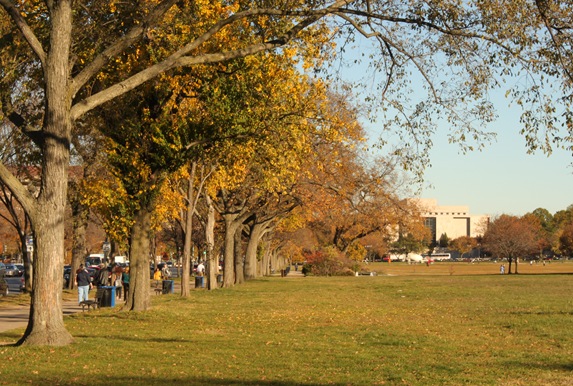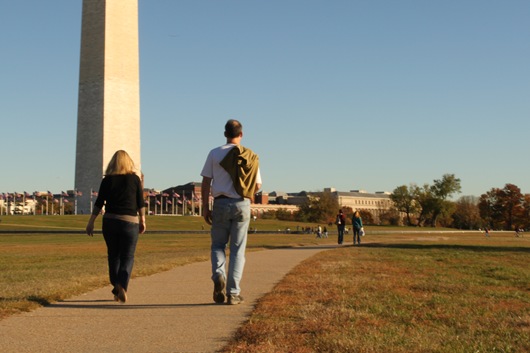 We then wasted too much time with aviators and monument reflections….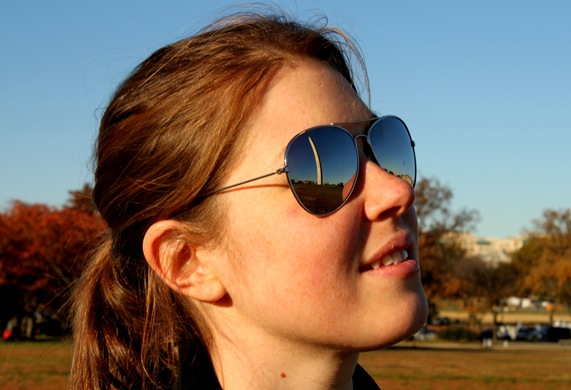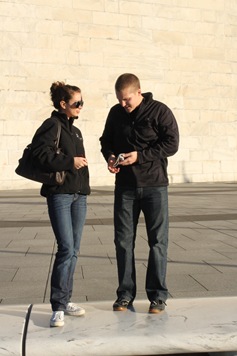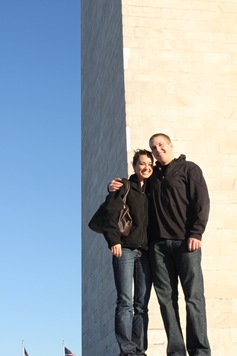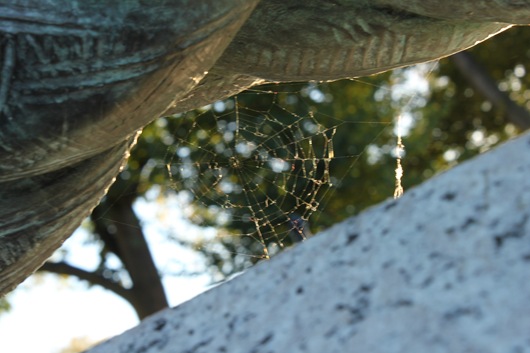 Followed by a visit to the World War II memorial…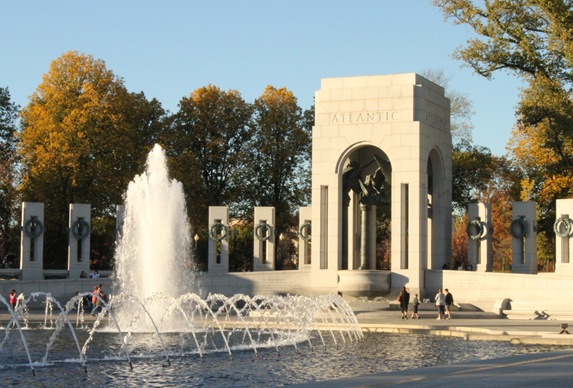 Where I attempted to play with shutter speeds.  The photo above is a short shutter speed, so the water looks trapped in time.  The photo below was taken using a long shutter speed, which makes the water look like its flowing continuously.  I need to practice this trick a lot more!
You really need a tripod to do this (which I don't have), but I improvised using the walls around the monument.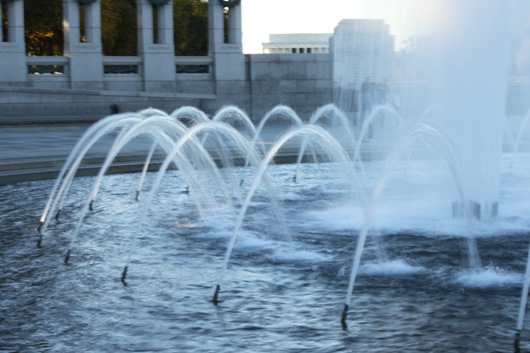 Of course, the reflection pond and Lincoln Memorial were also on that to-do list.  Luckily, it was getting late at this point and the lighting was beautiful!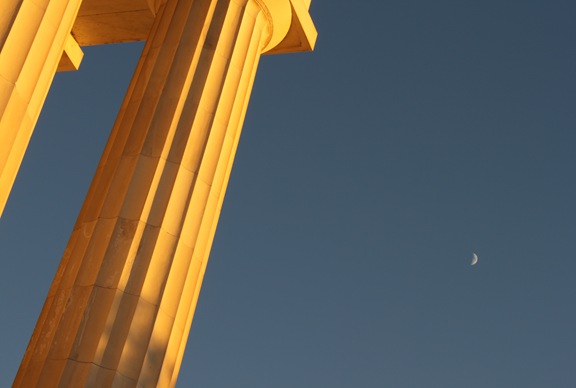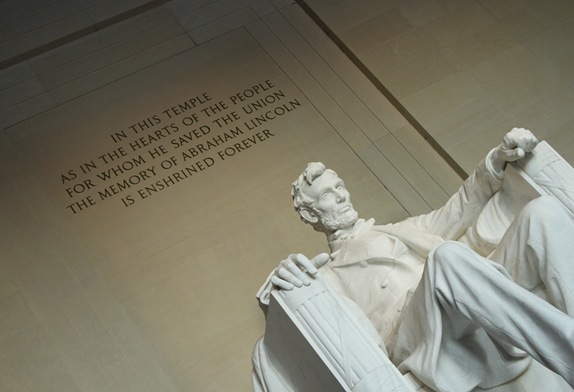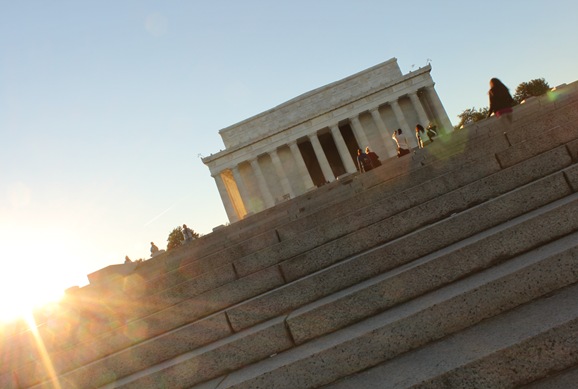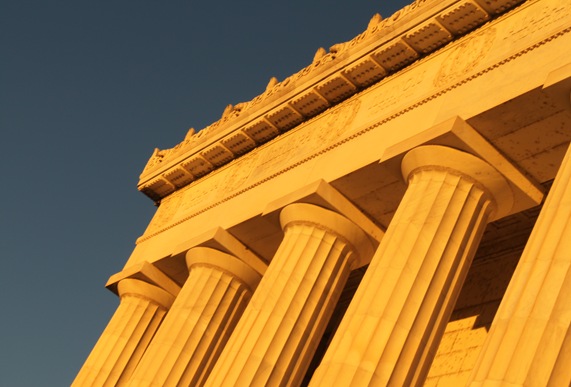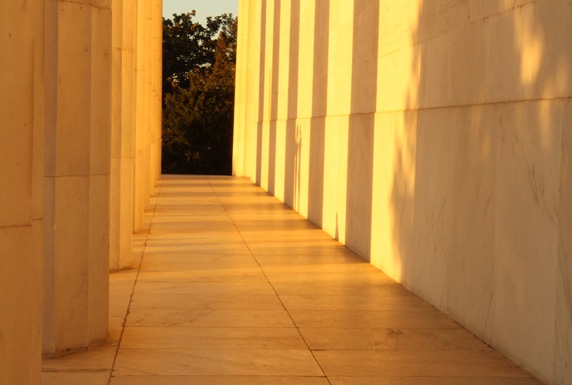 Since we did a lot this weekend, I've split it up into multiple parts.  More to come!
This post contains affiliate links, which means that I make a small commission off items you purchase at no additional cost to you. Please read my
privacy policy
for more information.