FCI, Kin Shop & Central Park
After finishing up at ICE (Institute of Culinary Education), Connor and I hopped onto the metro and headed to our next appointment at the French Culinary Institute (FCI).  The school's facilities are huge (69,000 square feet) and smack dab in the middle of Broadway Street.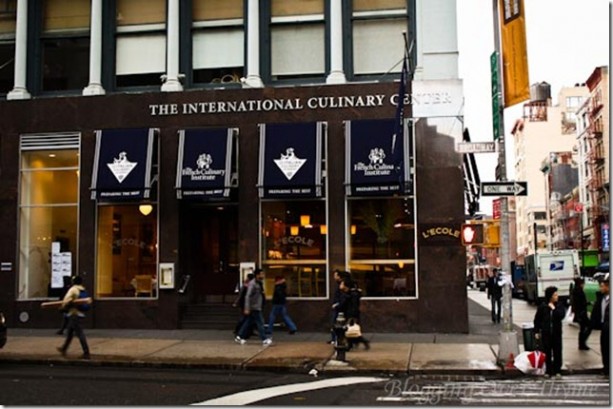 Once we were up in the admissions department, we were greeted by the Assistant Director of Admissions.  After talking for a few minutes, we started on the grand tour of the culinary school.  The facility was recently renovated a few years ago, so everything was in mint condition.  We first checked out the general culinary school kitchens—packed with full ranges and almost every equipment you could possibly ask for—and then headed back to the baking and pastry classrooms.  Since classes were done for the day, we were able to go into the classrooms, which were cleaned to perfection, and even got a taste of the some of the day's baking concoctions, salted caramel chocolates and homemade Turkish delight.
We proceeded to go by the bread baking classrooms (the school offers a 3 month career course devoted solely to bread making) and the director was kind enough to go in and grab a fresh loaf of bread for me to take home.  This was the best goodie bag I could ask for!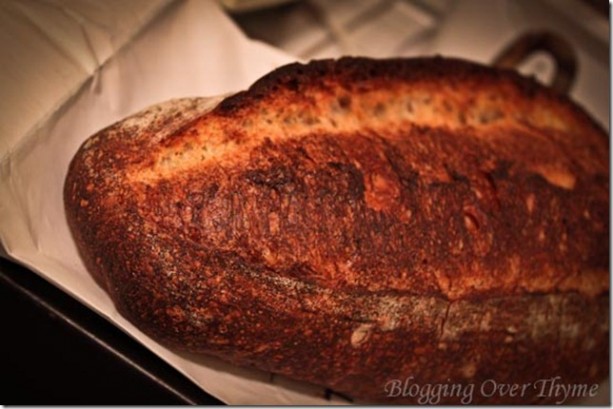 We also got a tour of the school library—packed with thousands of cookbook titles and resource imaginable.  Overall, I was very impressed with the school, but especially by the enthusiasm and passion that the director conveyed about his feelings for the programs there and his own passion for food in general.
Once we were done, we met up with my sister and sister's boyfriend and headed back to her apartment, before heading out once again to dinner at Kin Shop.  Reservations had been booked a few weeks earlier and we were all excited to go to the "talked about" Thai restaurant in NYC, whose main chef, Harold Dieterle, was the winner of the first season of Top Chef!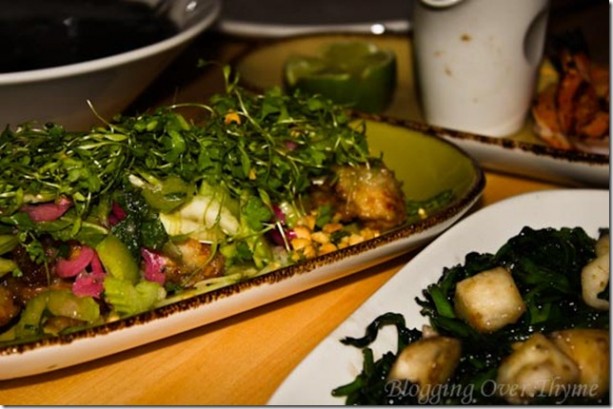 We decided to order (and share) a number of new and different dishes.  Here's just a few of the dishes we ordered:
Fried Pork & Crispy Oyster Salad  celery, peanuts, mint & chili-lime vinaigrette
Squid Ink & Hot Sesame Oil Soup  squid, ground brisket & snake beans
Stir Fry of Aquatic Vegetables water spinach, water chestnuts & watercress
Grilled River Prawns  fresh lime & "phucket style" black pepper sauce
Red: Roasted Duck Breast crispy roti, green mango, fresh herbs & tamarind water
Spicy Duck Laab Salad toasted rice, ground chili & romaine hearts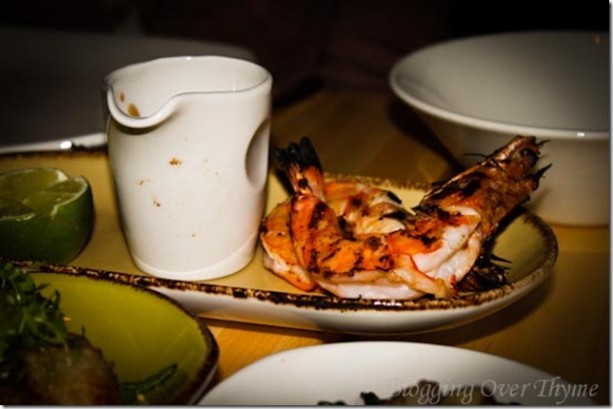 Everything was delicious, but some of my personal favorites were the squid ink soup (delicious!) and the Spicy Duck Laab salad, which was super spicy.  The atmosphere of the restaurant was very cute and quaint and worth the trip and hype.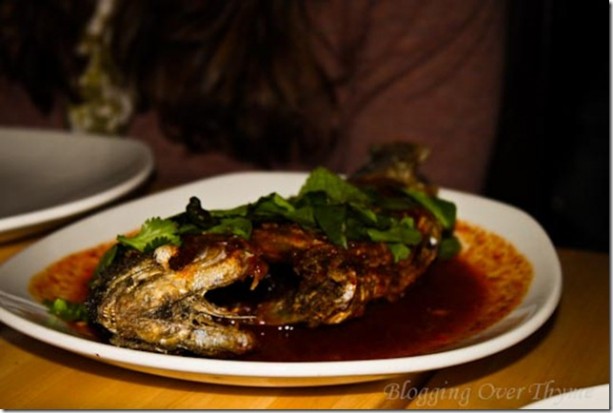 The four of us decided to save room for dessert and ended up walking around Greenwich Village (very nearby!) to grab delicious gelato.  I'm blanking on the name of the place right now!  We even spotted a new gelato place called PopBar, where you can buy gelato on a stick.  Very cool!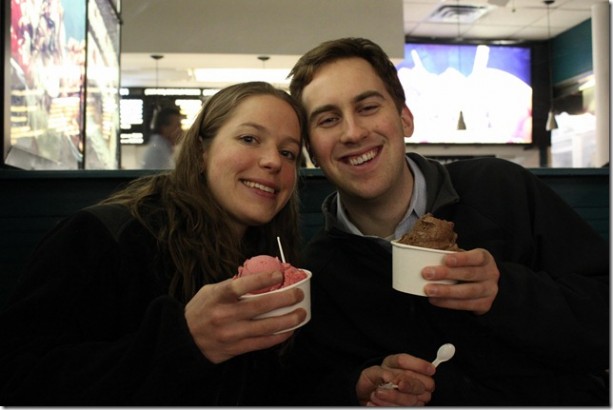 Very full and a bit cold, we decided to grab a taxi back to the apartment to go to bed before grabbing the bus back to DC the next afternoon.  The morning was filled with fresh bagels, a trip to the famous Italian specialty shop–Agata and Valentina–where I picked up some goodies for home…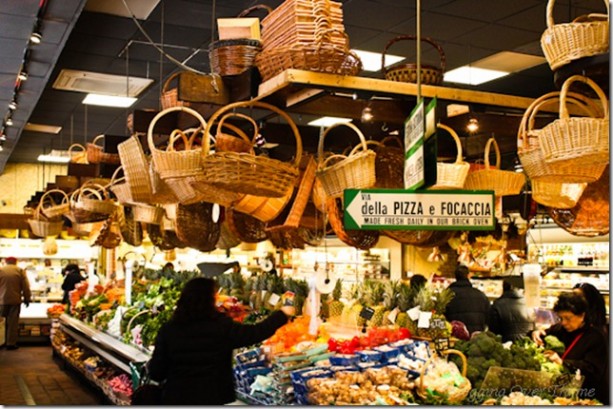 The amount and variety of things you can find at even tiny grocery stores in NYC is amazing!  Not even comparable to any other city.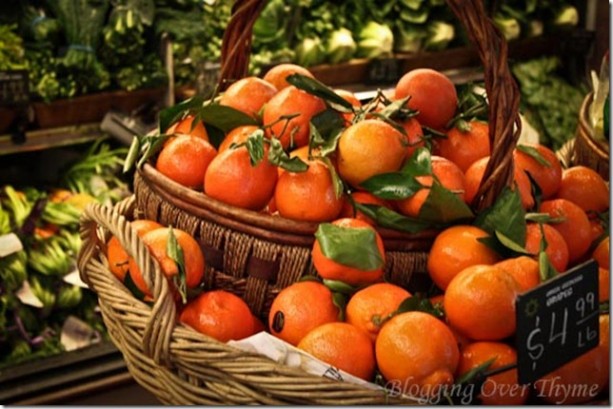 And a short stroll in Central Park…
Luckily I did not forget any of my belongings (or loaf of bread from the FCI, for that matter) on the trip home!
This post contains affiliate links, which means that I make a small commission off items you purchase at no additional cost to you. Please read my
privacy policy
for more information.