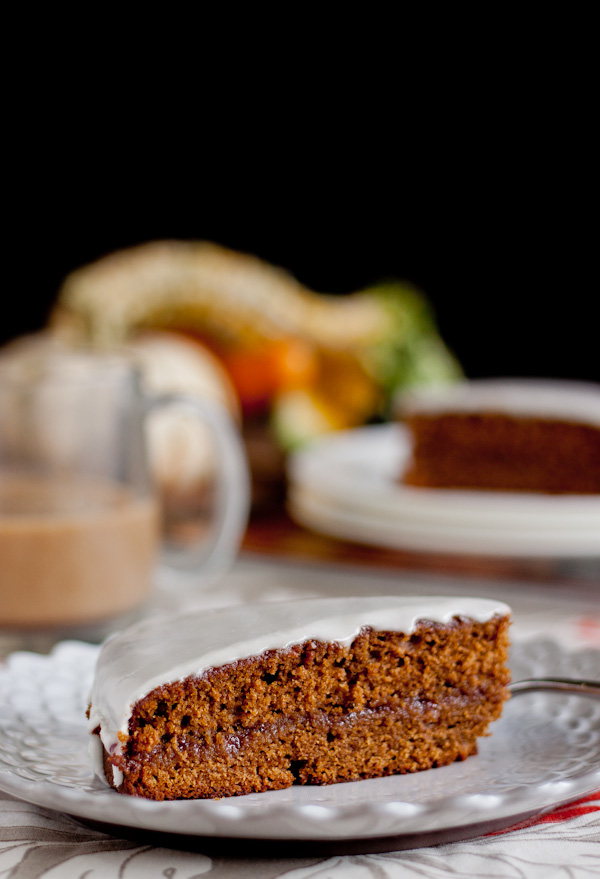 I made you cake!
Well, really, I just made myself some cake.  Unfortunately, the internet has not developed a way for me to share this directly with you.  Until that day arrives (please hurry, internet), I'll just describe it in excessive detail and take some pictures, OK?  Sounds like a plan.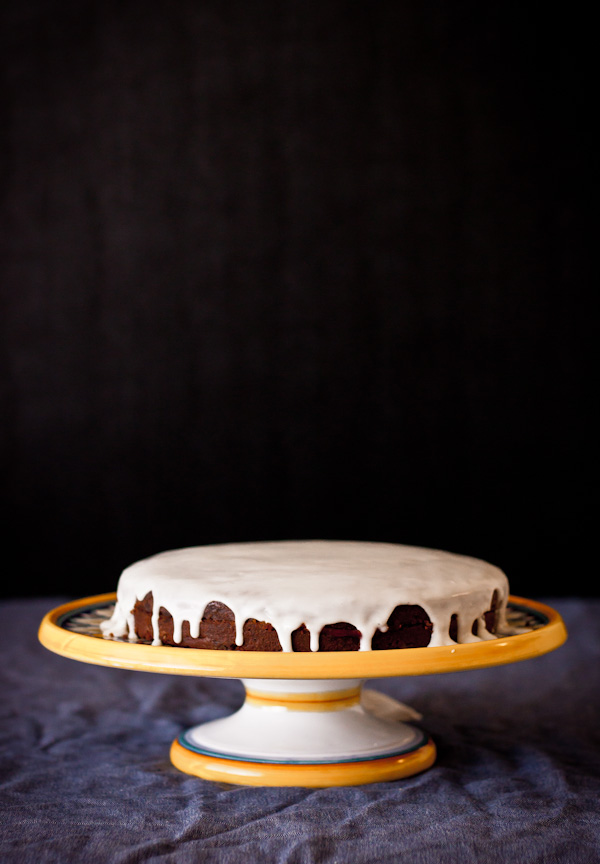 I recently watched a New York Time's video that was all about the business of food writing.  Or to be more specific, how newspaper food critics go about describing food.
It was fascinating–and while its quite a complicated process, to be sure, I was more than happy to hear that even the pros struggle at times.  To quote Ruth Reichl, there are only so many words in the English dictionary that can be used to describe food.  Delicious and my personal favorite, aghhhhh-oh-my-god-this-is-so-good (clearly, I need to work on this) only go so far…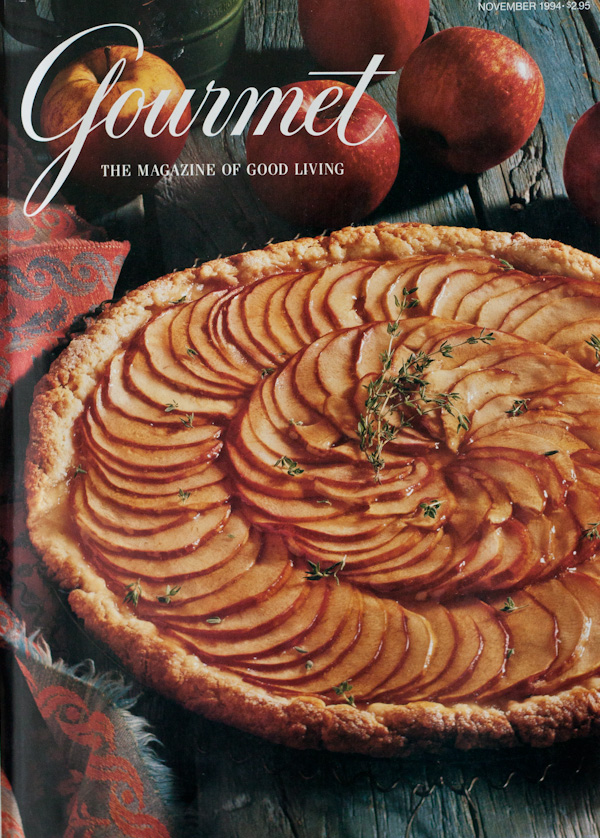 At a certain point, it comes down to how the food makes you feel.  Or simply, the memories and traditions that a certain dish evokes.
This cake is a perfect example of that.  It is warm, full of spice (from ginger, allspice, cloves and cinnamon), and simply put, tastes exactly how I would imagine fall would taste….that is, if fall was a flavor in and of itself.
Simple, unpretentious, and pretty addicting.  Just as the name suggests, it is the type of cake that will make you want to snuggle up in bed with a blanket, good book, and a hot mug of tea.  And, of course, a mandatory slice (or two) of cake.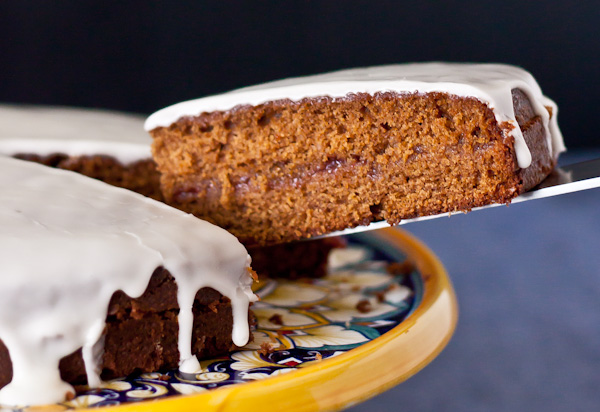 I discovered this hidden gem of a recipe in the reader submission section of a November 1994 issue of Gourmet–and didn't look back.  
The original cake recipe called for raspberry jam filling, which I highly recommend (don't worry, all you need is a steady hand and serrated bread knife), and chocolate buttercream frosting.  I chose to forgo the latter in lieu of a light, zesty lemon glaze that can be put together in mere seconds.  All three work so wonderfully together.
The glaze is simply the icing on the cake.  Both literally and figuratively, of course.  Enjoy!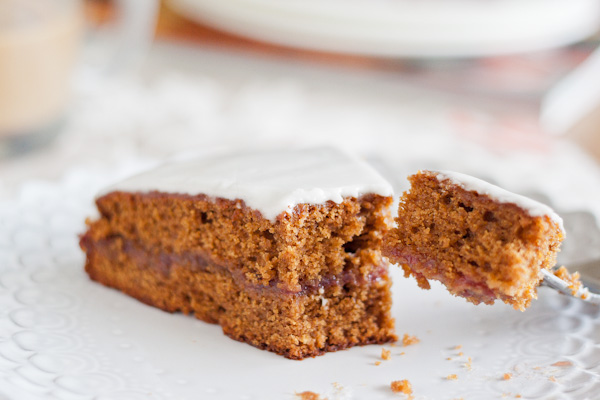 Previously on Throwback Thursday…