Handmade Ceramics Shop Guide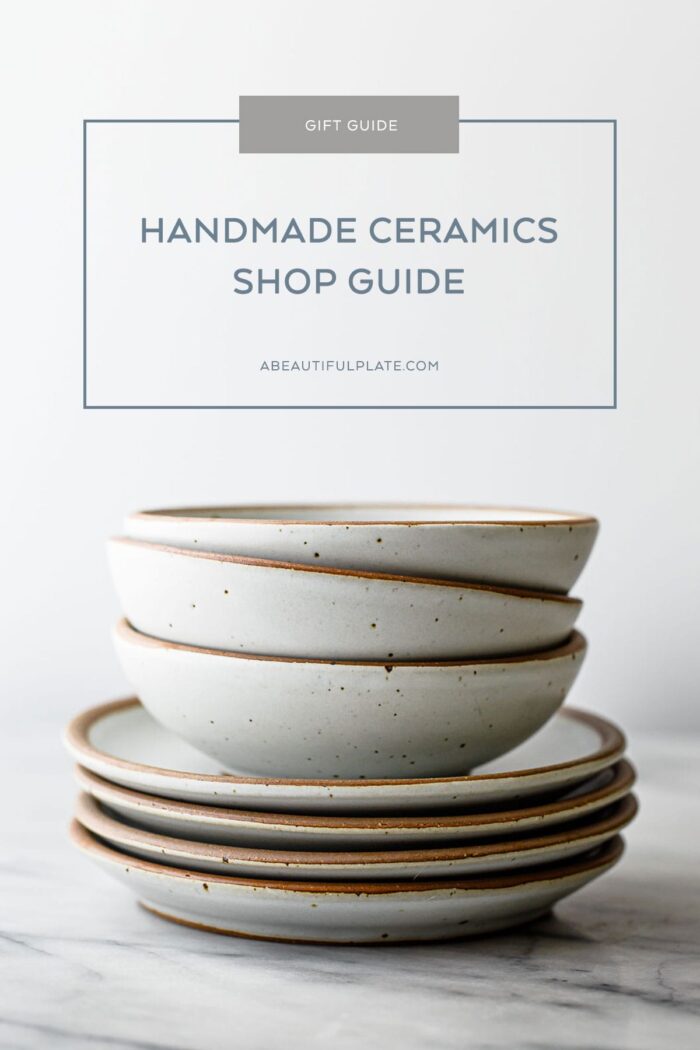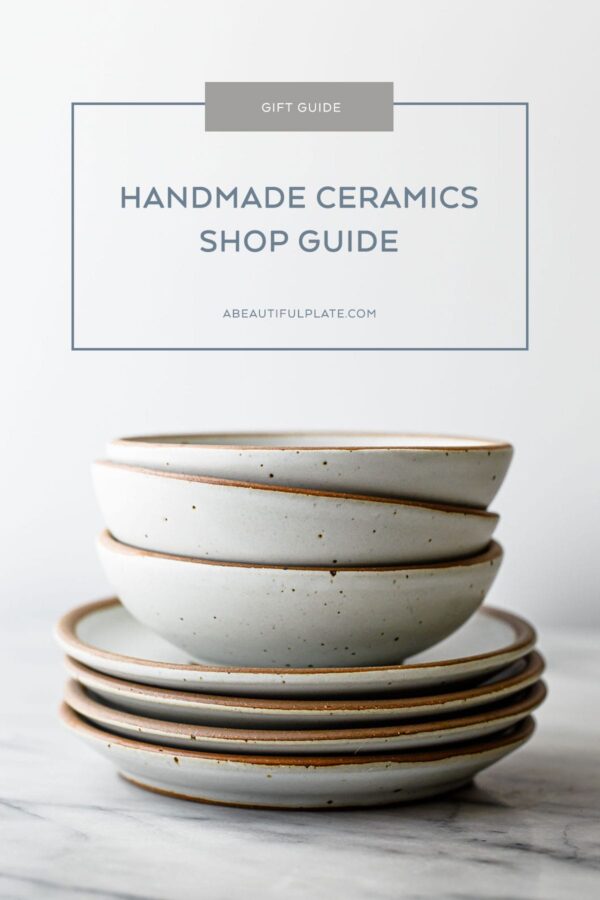 This Handmade Ceramics Shop Guide has been a resource that I've been looking forward to sharing with you for a long time!
As many of you know, I've fallen in love with ceramics and pottery over the last few years. Not only are they works of art, but they're also very functional in our home.
Since I often get questions – primarily on Instagram – regarding sourcing, I've put together this easy-to-reference guide of ceramic artists and resources that I personally love and admire.
I've discovered the majority of these artists' work exclusively through social media (over a long period), digging through Etsy, or happenstance (independent home goods stores or travels).
While I have yet to own pieces from the majority of these makers (76 ceramic artists are featured in this guide!), all of these ceramic artists produce beautiful, hand-crafted work in a variety of styles.
I'm thrilled to help support these makers, as well as put together a comprehensive resource guide for fellow ceramic lovers and collectors!
Ceramic Shopping Tip:
I've included a few ceramic makers, such as Heath (the true outlier in this guide), Farmhouse Pottery, East Fork, and Hanselmann, which have larger operations and quantities, and offer items such as dinner sets, etc.
Please note that the majority of ceramic artists featured in this guide are individual artists, who offer limited-release collections in small quantities.
Many sell out very quickly (eg. Callahan) or are made-to-order (if they offer that!), so it might require some patience to snag one of their pieces.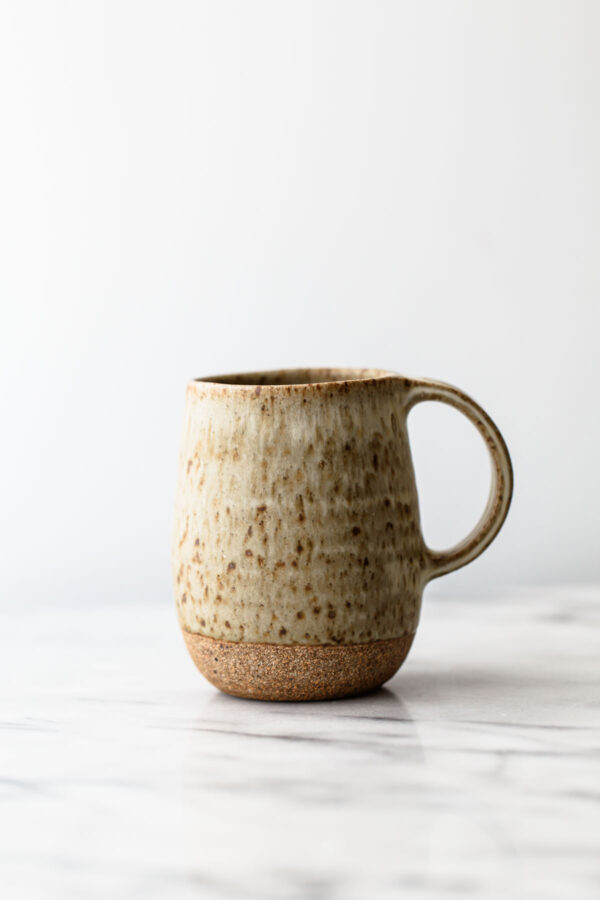 Like any piece of art, ceramics are handmade items that require a lot of time, care, and attention to make.
Tip: If you're finding that your favorite maker is constantly sold out, I highly recommend signing up for their website newsletter (notifying you of shop releases) or following their Instagram account (handles included in this guide).
As you can tell, I have an affinity for ceramic mugs (seen above) and tend to lean towards a particular style.
Every single one of these mugs was hand thrown by a different ceramic artist, which makes our entire collection so fun and diverse. They are made with love and an incredible amount of care.
Every morning, it brings a smile to my face to pick one out for my morning coffee (as they are often a reminder of various travels or memories).
Please note this is a ceramic shop guide chosen and curated by me. This guide is not sponsored or made in partnership with any ceramic artist featured.
Handmade Ceramic Shop Guide:
I highly recommend following your favorite ceramicist on Instagram (handles included below), as this tends to be the best resource for information and upcoming shop releases.


















For more gift ideas, check out my most loved kitchen gadgets and other gift guides.
This post contains affiliate links, which means that I make a small commission off items you purchase at no additional cost to you. Please read my
privacy policy
for more information.