Hold the Yeast Cinnamon Buns
Warning!
Following photo may cause instantaneous salivation and drooling to occur.  Reader discretion advised…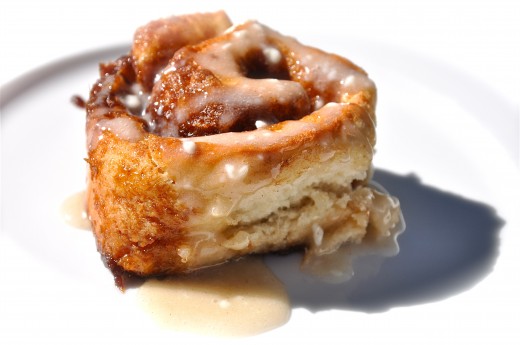 Did you know that Cinnabon strategically places all of their bakeries in an area where the smell has the ability to waft to any and all noses within a specific radius?  I can't verify that information, but it explains a lot.  Let's just say, I've never walked past a Cinnabon store without having smelled it more than a mile away.
Who doesn't perk up at the smell of warm cinnamon-sugar doughy goodness?  I'd like to meet them.
I know, I know Cinnabon is not good for you.  Perhaps it is all the trans fats and processed ingredients they use, or maybe it's because each Cinnabon is about the size of a child's head (or some other similarly sized object).  Most likely both.
I think Jim Gaffigan stated it the best in this hilarious video.
But we should all indulge in our cinnamon roll cravings every once in a while.  And I'm here to let you know that you CAN eat cinnamon rolls that are not nearly as bad for you and you can MAKE them right here at home in about an hour.  Yep, that includes baking time too my friends.  The secret? No yeast.
Can you tell?  Not at all.  The trick is to use baking powder and baking soda, like most other baking recipes out there.   This allows the cinnamon buns to rise, but avoids the need to let the yeast do its thing.  And this means that the cinnamon rolls can be made and put out on the table even faster.  I learned this trick from the awesome Cook's Illustrated magazine.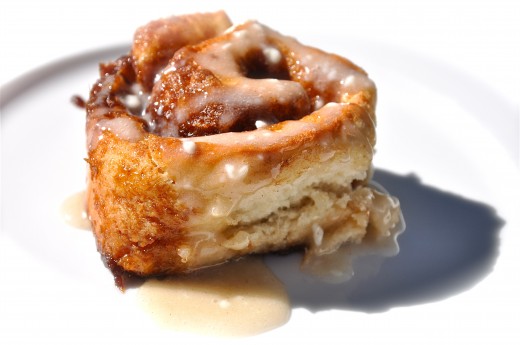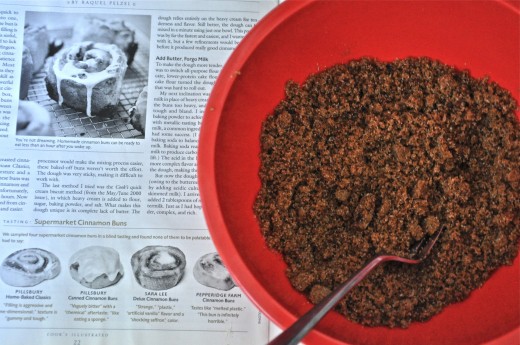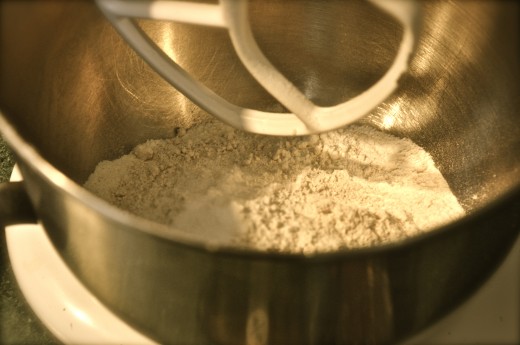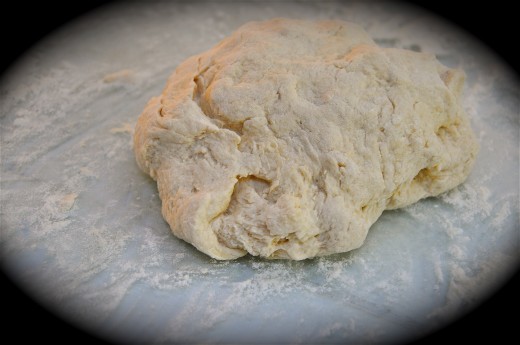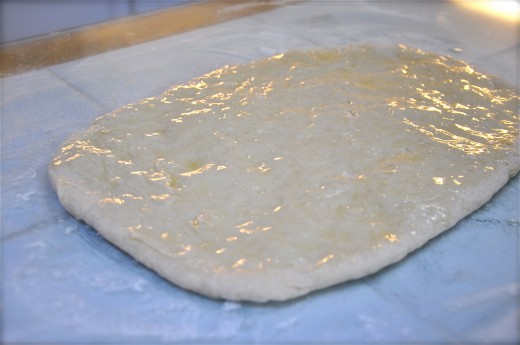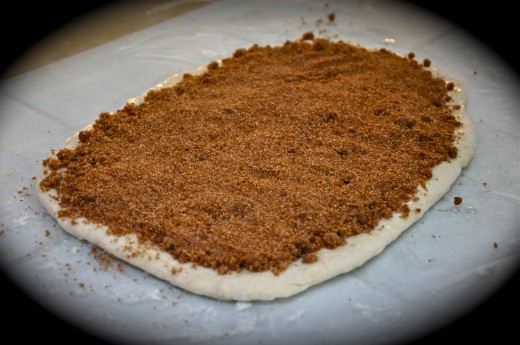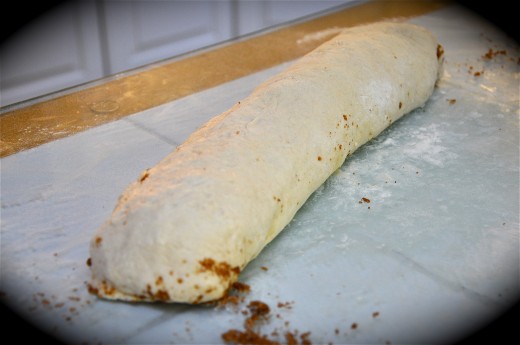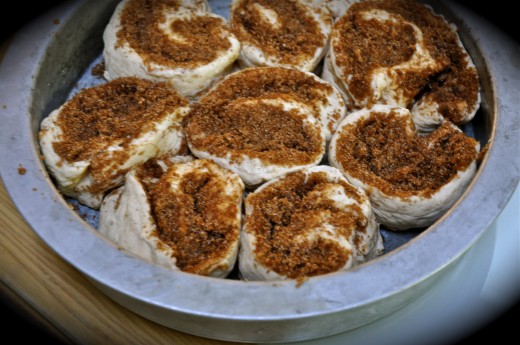 Remove from the oven, waft in the smell of homemade cinnamon buns (better than Cinnabon!), and try not to burn yourself by trying them too quickly.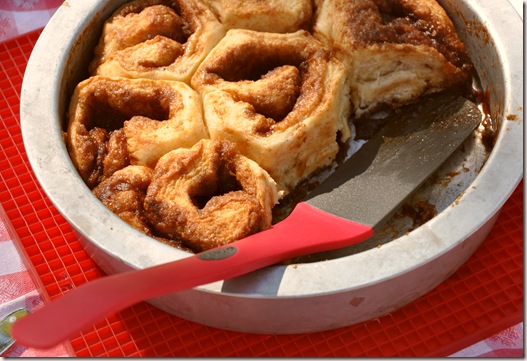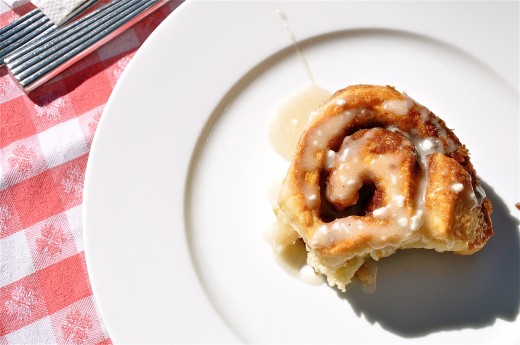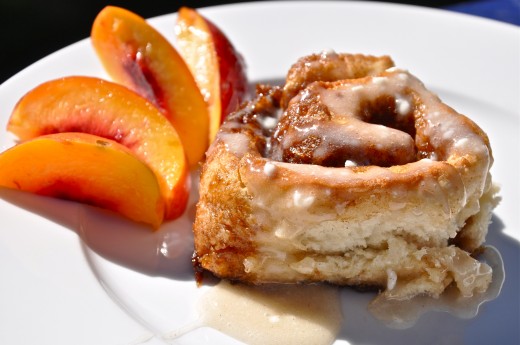 They won't disappoint…yeast or no yeast