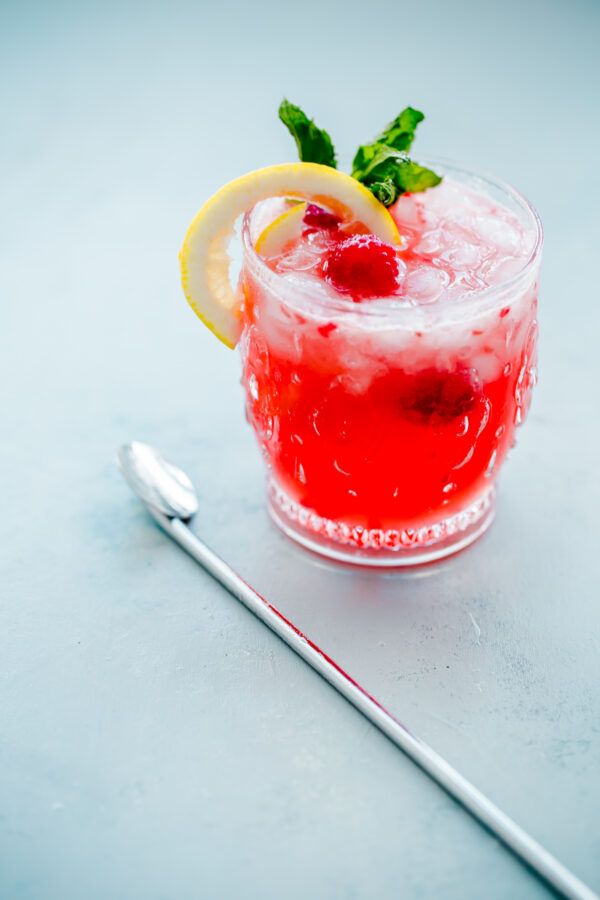 I bring you the kombucharita! If you're wondering what a kombucharita is, I'm here to explain. It's not actually a thing (*however, I'm sure someone on the internet has tried it before), but it probably should be. It is too good not to be a thing.
Margarita + kombucha = kombucharita. My favorite kind of math. There's essence of mojito in there too. This past Fourth of July, I threw caution to the wind and put all of my favorite things into a cocktail shaker: fresh raspberries, mint leaves, tons of freshly squeezed lime juice, tequila, rum, and a touch of agave syrup. I finished it all off with fizzy ginger kombucha.
This delicious, incredibly refreshing summer cocktail was the end result. I'm in love. [Connor loves it too!]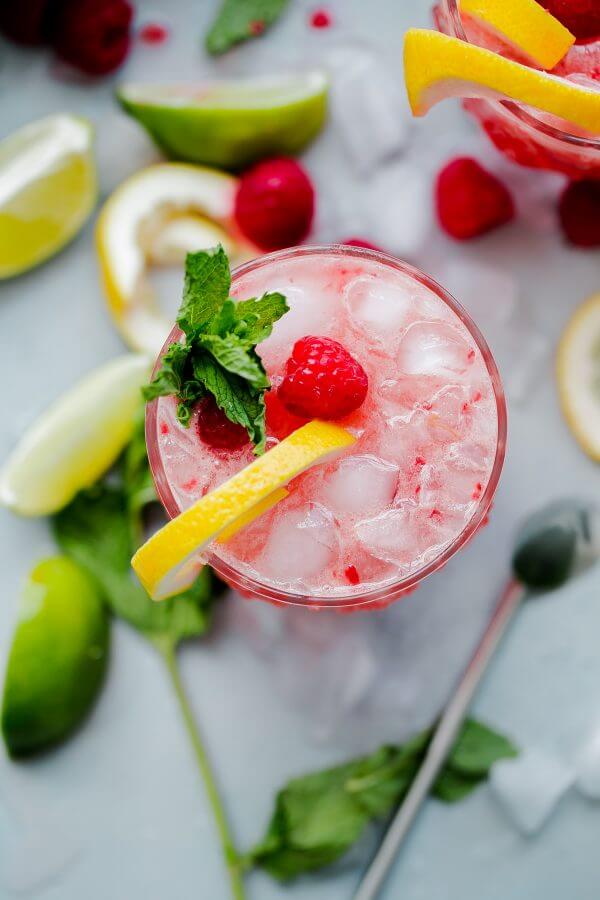 If you haven't tried kombucha before, it is a naturally effervescent fermented tea. It has become extremely trendy as of late, but I genuinely love the stuff. It is bubbly, refreshing, and not at all sweet – and has made a major dent in my wallet over the past year.
I love almost ever flavor of kombucha, but GT's gingerade kombucha is an all-time favorite. It is what I used to create this cocktail.
Think ginger beer, but better!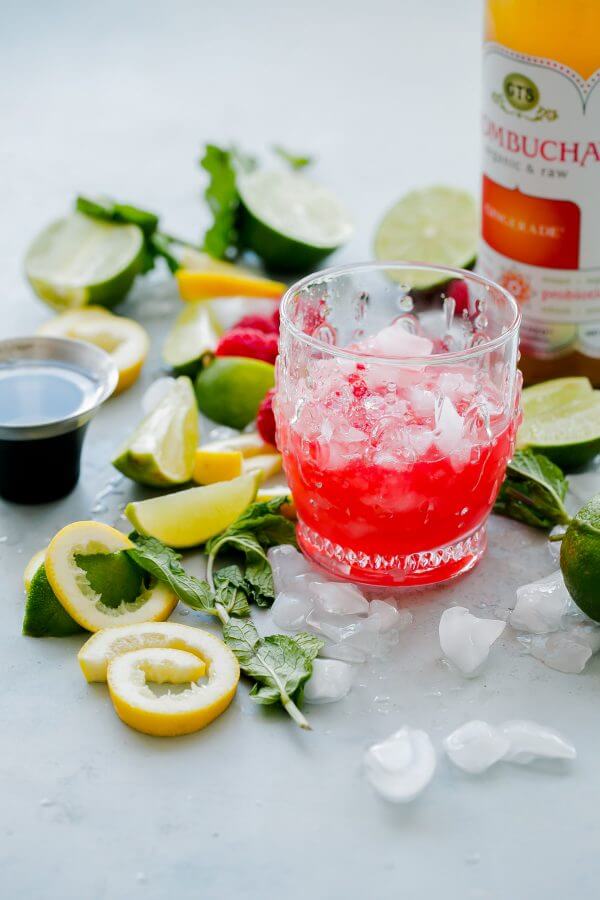 I've been dying to make a cocktail with kombucha ever since I saw this kombucha moscow mule a few years ago. It might seem a little backwards to combine a healthy, probiotic drink with booze (ok, maybe it is), but it really is a perfect match.
Instead of using homemade simple syrup to sweeten the cocktail, I used a touch of this agave syrup, which might be my new favorite cocktail trick. It makes this drink even easier to throw together.
This drink comes together so well, has just the right amount of sweetness, and isn't overly strong at all. In fact, the alcohol is barely detectable in this, so try not to accidentally drink a pitcher of the stuff. And yes, you should absolutely make a pitcher of this!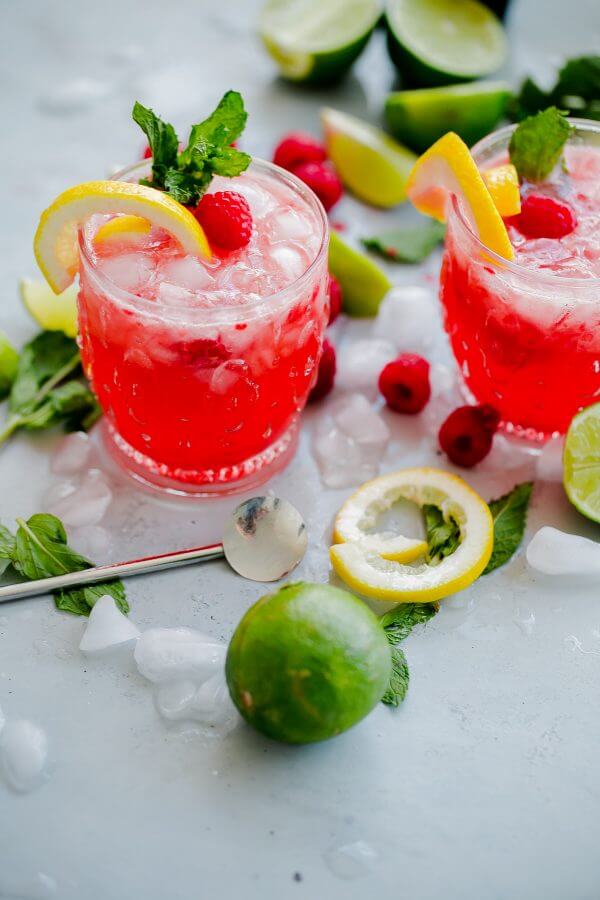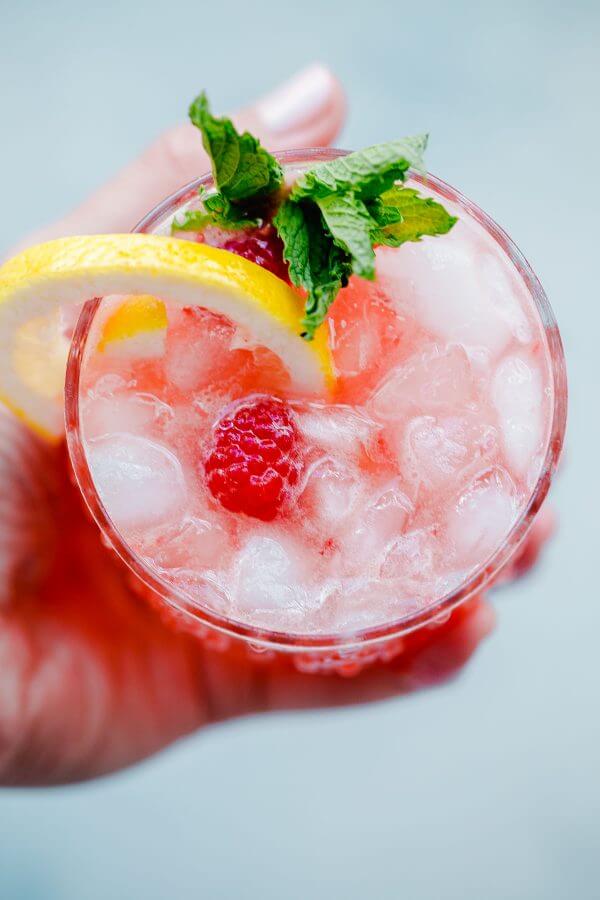 Let's make kombucharitas a thing!
Products Used for this recipe:
(may include affiliate links)