This lemon yogurt pound cake is so simple to put together, and it is truly the type of cake that you will want to make over and over again!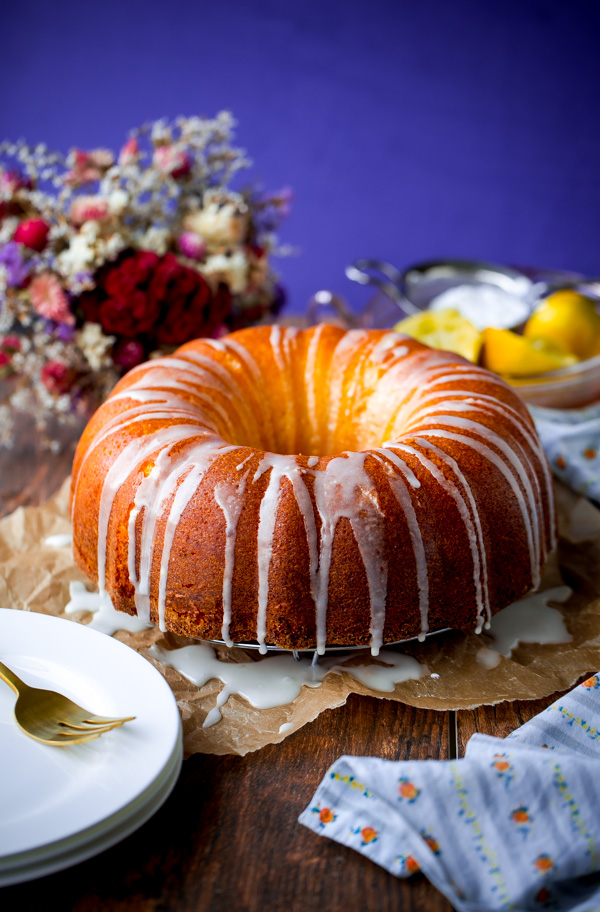 So, I may just have the perfect cake for you to make for Mother's Day this weekend! I hinted about more citrus desserts coming your way last week, and this one does not mess around.
It's basically pound cake meets yogurt cake meets bundt cake, and I couldn't love it more. Oh, and it's topped with the most delicious and simple lemon glaze. It was a struggle not to eat all of this. The recipe happens to be from one of my favorite new cookbooks to come out this past year, The Cabot Creamery Cookbook.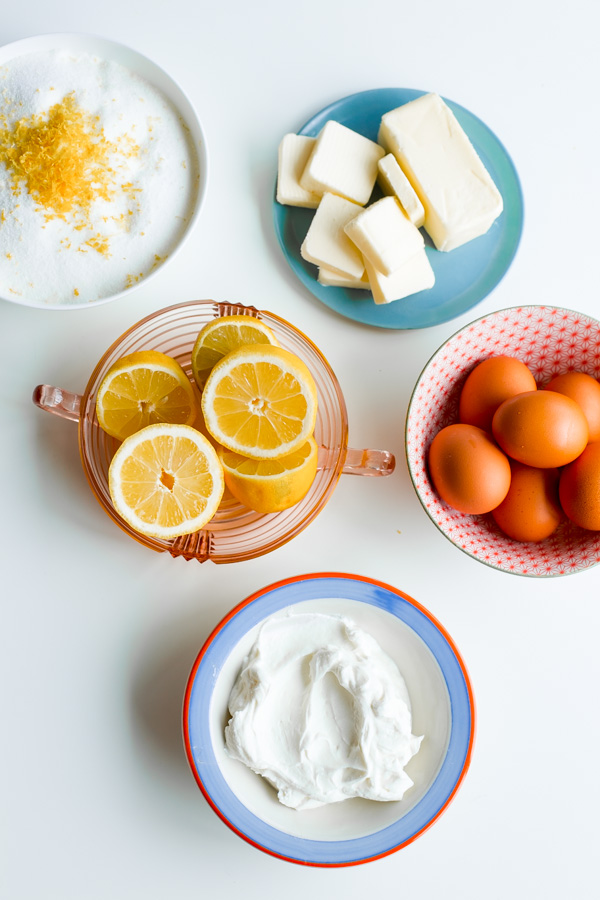 As the name suggests, the Cabot Creamy Cookbook features 150 original recipes from the Cabot Creamery, aka. a collection of beautiful recipes passed on from real dairy farmers who produce Cabot's extensive line of cheeses (you must try their Farmer's Legacy Collection cheddars, so good), yogurts, butters, and dairy products.
The recipes are creative, yet approachable and are, with no other word to describe it, totally drool-worthy and the epitome of comfort food.
The cookbook is also filled with gorgeous photos and stories from a handful of Cabot's 1,200 farm families and cooperative. It is a truly inspiring and wonderful book to read. The recipes just happen to be the icing on the cake, so to speak (pun intended).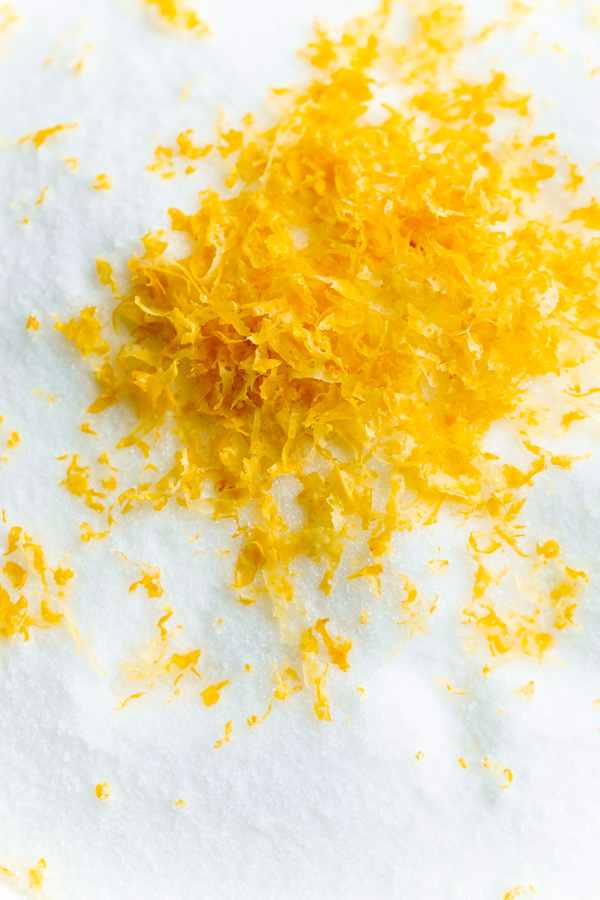 Today's lemon yogurt pound cake is from Richardson Family Farm in Hartland, Vermont. The cake itself is so simple to put together, and it is truly the type of cake that you will want to make over and over again.
As I've griped about in the past, there are lemon desserts and "lemon desserts". I prefer my lemon desserts to be full of fresh lemon flavor, and this cake passes all of the tests. The addition of Greek yogurt help lighten the cake and make it extra moist (gah, I hate that word, but it's the only descriptor that works in this case).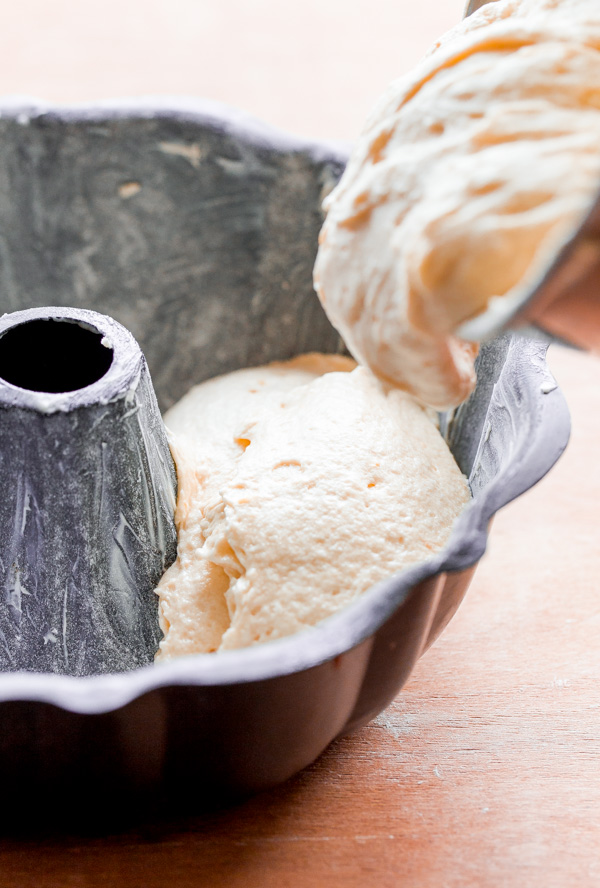 I made a few small adaptations: I reduced the sugar amount slightly from 3 cups to 2.5 cups (as reflected below), and to increase the lemon flavor, I rubbed the granulated sugar and lemon zest together prior to beating with the butter. My go-to baking tip for infusing any dessert with even more lemon flavor!
I also added my own gram conversions as well!
Although the cake is best served the day of baking, it still tasted fantastic as much as three to four days later–and that definitely says something!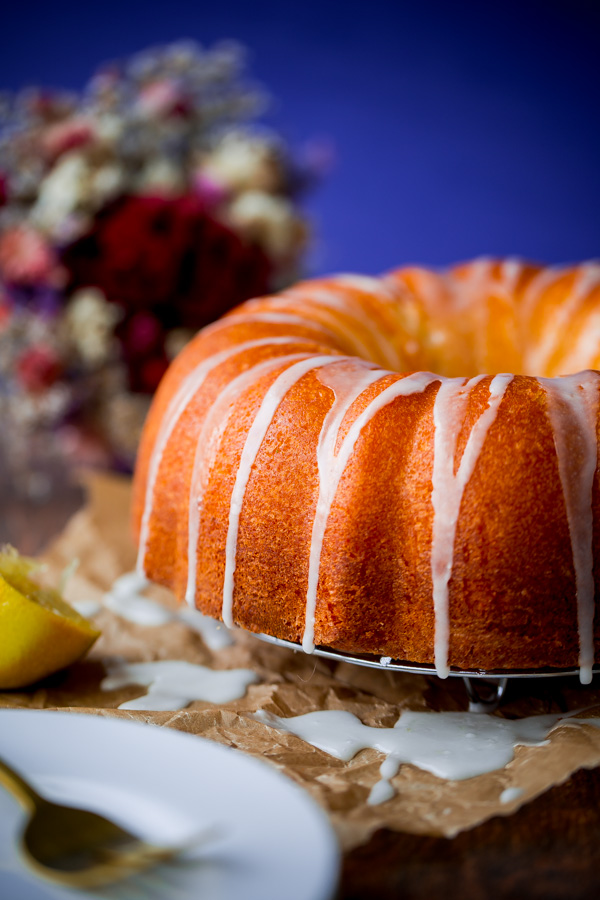 In fact, this lemon yogurt pound cake was downright addicting. I kept coming back for another (in my mind, small) slice over and over again.
It is truly a recipe that I will put in my back pocket for special occasions, nice brunches or teas with my family, and go back to over and over again in the future. I cannot wait to cook more recipes from this book, and am so excited to share it with you today! You will love it!