Lemon Yogurt Pound Cake
This lemon yogurt pound cake is so simple to put together, and it is truly the type of cake that you will want to make over and over again!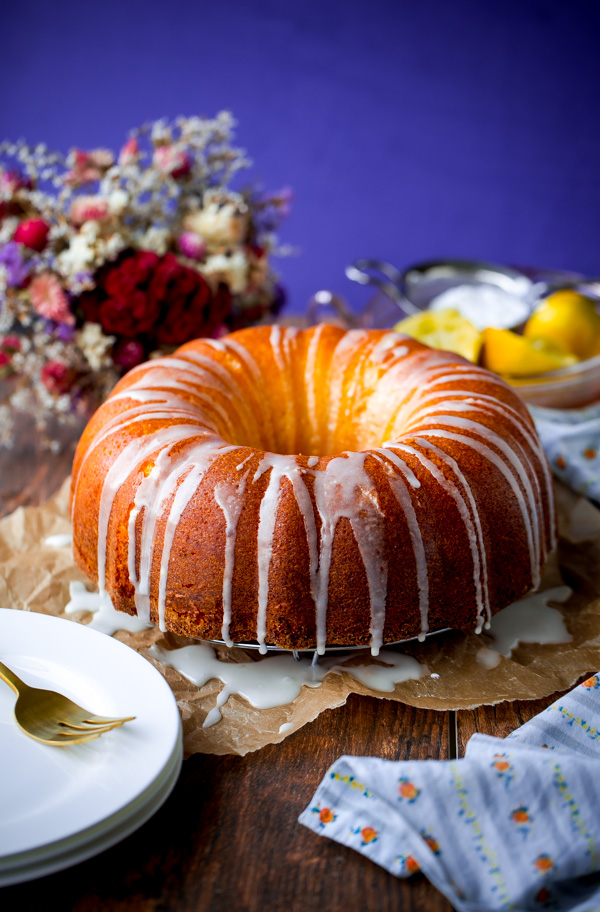 So, I may just have the perfect cake for you to make for Mother's Day this weekend! I hinted about more citrus desserts coming your way last week, and this one does not mess around.
It's basically pound cake meets yogurt cake meets bundt cake, and I couldn't love it more. Oh, and it's topped with the most delicious and simple lemon glaze. It was a struggle not to eat all of this.
The recipe is from one of my favorite cookbooks to come out this past year, The Cabot Creamery Cookbook.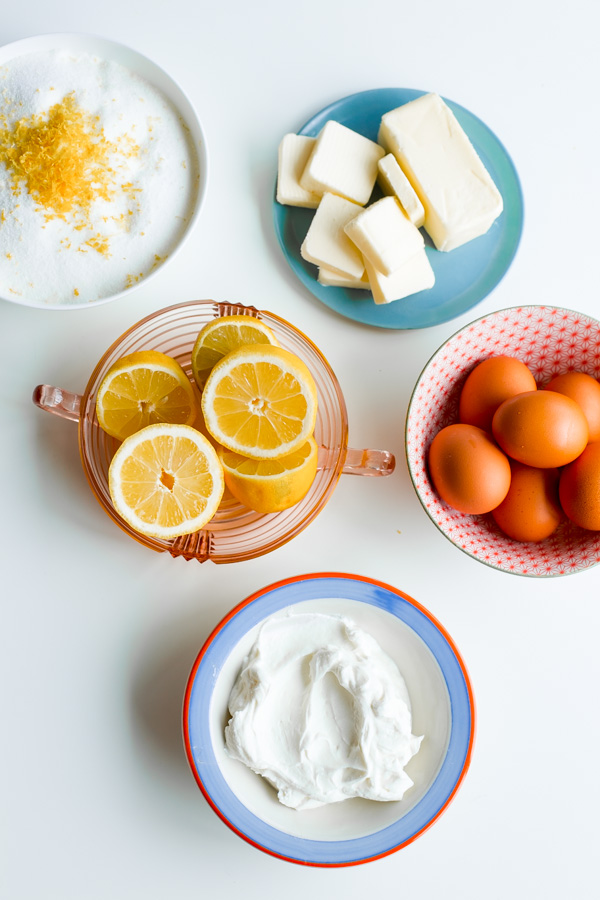 As the name suggests, the Cabot Creamy Cookbook features 150 original recipes from the Cabot Creamery, aka. a collection of beautiful recipes passed on from real dairy farmers who produce Cabot's extensive line of cheeses (you must try their Farmer's Legacy Collection cheddars, so good), yogurts, butters, and dairy products.
The recipes are creative, yet approachable and are, with no other word to describe it, totally drool-worthy and the epitome of comfort food.
The cookbook is also filled with gorgeous photos and stories from a handful of Cabot's 1,200 farm families and cooperative. It is a truly inspiring and wonderful book to read. The recipes just happen to be the icing on the cake, so to speak (pun intended).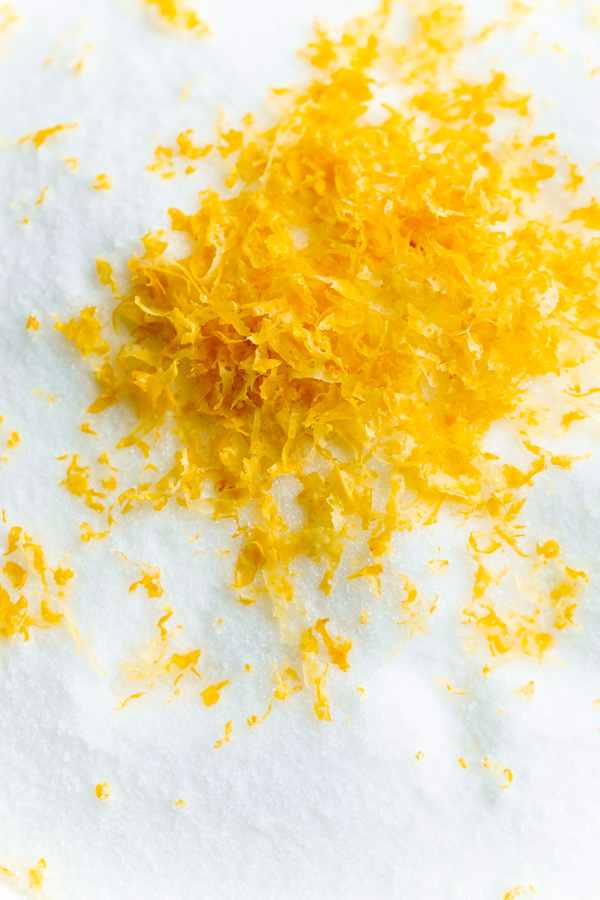 Today's lemon yogurt pound cake is from Richardson Family Farm in Hartland, Vermont. The cake itself is so simple to put together, and it is truly the type of cake that you will want to make over and over again.
As I've griped about in the past, there are lemon desserts and "lemon desserts".
I prefer my lemon desserts to be full of fresh lemon flavor, and this cake passes all of the tests. The addition of Greek yogurt help lighten the cake and make it extra moist (gah, I hate that word, but it's the only descriptor that works in this case).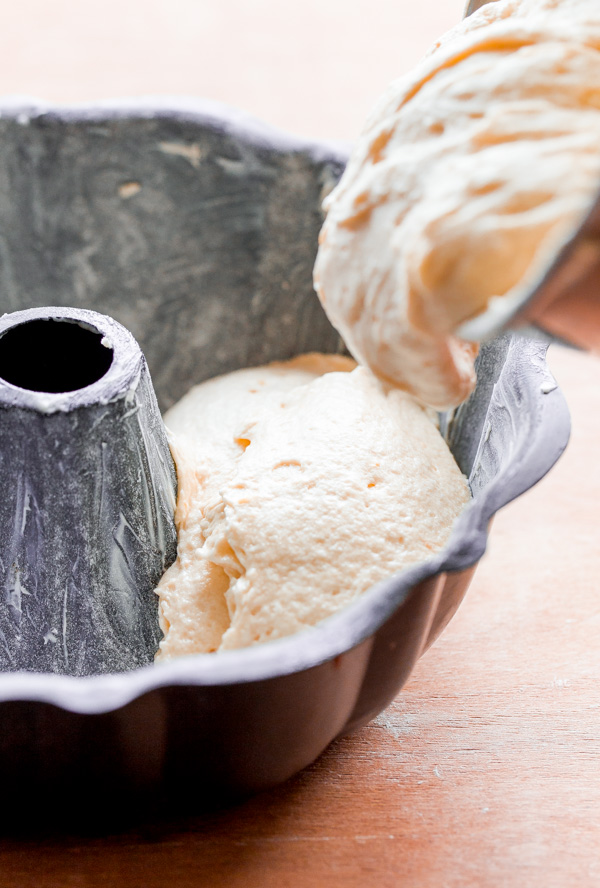 I made some changes to the original recipe: I reduced the sugar amount slightly from 3 cups to 2.5 cups (as reflected below), and to increase the lemon flavor, I rubbed the granulated sugar and lemon zest together prior to beating with the butter. My go-to baking tip for infusing any dessert with even more lemon flavor!
I also added my own gram conversions as well!
Although the cake is best served the day of baking, it still tasted fantastic as much as three to four days later–and that definitely says something!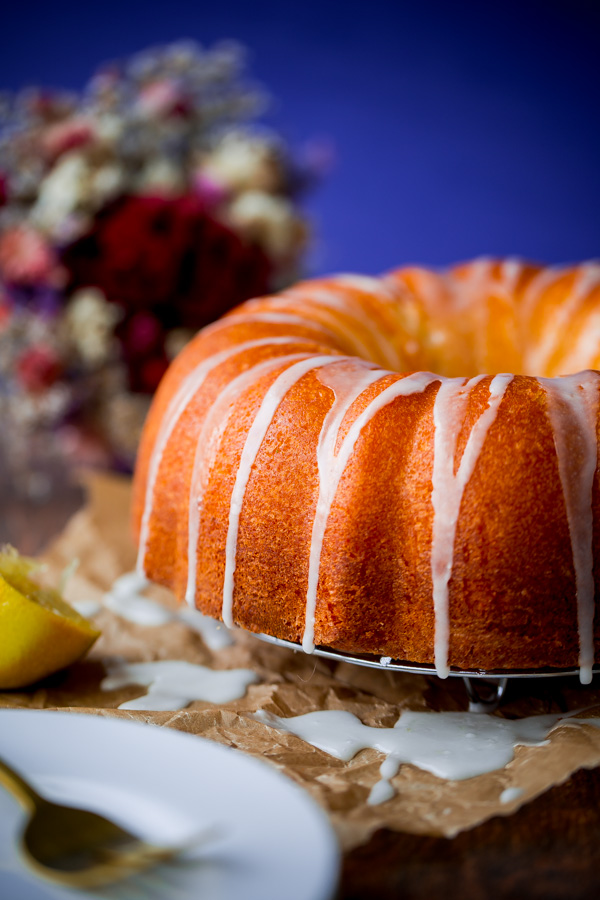 In fact, this lemon yogurt pound cake was downright addicting. I kept coming back for another (in my mind, small) slice over and over again.
It is truly a recipe that I will put in my back pocket for special occasions, nice brunches or teas with my family, and go back to over and over again in the future.
I cannot wait to cook more recipes from this book, and am so excited to share it with you today! You will love it!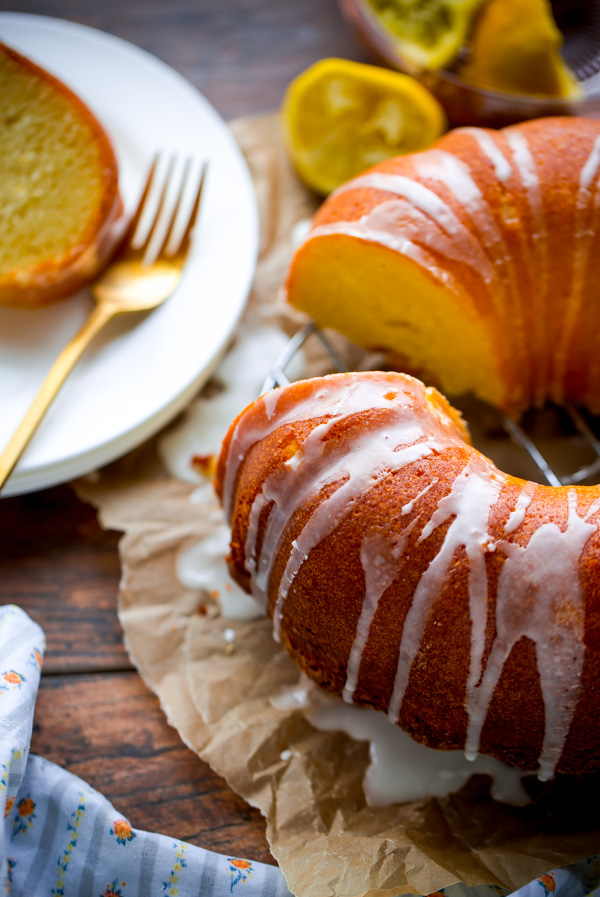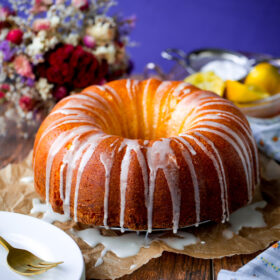 Lemon Pound Bundt Cake
I prefer my lemon cakes to be full of fresh lemon flavor, and this Lemon Pound Bundt Cake passes all of the tests. Infused with fresh lemon zest, lemon juice, and topped with an easy lemon glaze. The addition of Greek yogurt lightens the texture and makes it extra moist. While this lemon bundt cake is best serve the day it is baked, it will stay very moist for up to 3 to 4 days, making it an ideal cake for entertaining or prepping ahead.
Ingredients
Lemon Pound Bundt Cake:
2½ cups (500 g) granulated sugar
1 cup (8 oz; 226 g) unsalted butter softened
2 tablespoons grated lemon zest roughly 3 to 4 lemons
¼ cup (60 mL) fresh lemon juice roughly 2 to 3 lemons
6 large eggs room temperature
2½ cups (315 g) unbleached all-purpose flour plus more for dusting
1 teaspoon Diamond Crystal kosher salt
½ teaspoon baking soda
½ teaspoon baking powder
1 cup (226 g) plain whole-fat Greek yogurt
Lemon Glaze:
¾ cup (95 g) powdered sugar sifted
2 tablespoons (30 mL) fresh lemon juice
Instructions
Preheat oven to 325°F (162°C). Generously butter and flour a 12-cup bundt pan; chill in the refrigerator while you prepare the batter.

In a stand mixer bowlf, fitted with a paddle attachment, combine the granulated sugar and lemon zest. Using your fingers, rub the sugar and lemon zest together until very fragrant. Add the softened butter, and beat mixture together at medium speed 4 to 5 minutes or until fluffy. Add ¼ cup lemon juice; beat until blended. Add the eggs, one at a time, beating just until the yellow disappears.

Whisk together the flour, salt, baking soda, and baking powder in a medium bowl. Add to butter mixture alternately with yogurt, beginning and ending with flour mixture. Beat at low speed just until blended after each addition.

Pour batter into prepared pan. Bake for 55 minutes to 1 hour or until a long wooden pick inserted in center comes out clean. Cool cake in pan on a wire rack 1 hour. Transfer cake to a plate, and cool completely, about 1 hour.

Whisk together the powdered sugar and 2 tablespoons lemon juice until smooth. Drizzle glaze over the cooled bundt cake. Allow the glaze to set slightly before serving.
Serving: 1serving, Calories: 468kcal, Carbohydrates: 70g, Protein: 8g, Fat: 18g, Saturated Fat: 10g, Polyunsaturated Fat: 7g, Cholesterol: 135mg, Sodium: 295mg, Fiber: 1g, Sugar: 49g
This post contains affiliate links, which means that I make a small commission off items you purchase at no additional cost to you. Please read my
privacy policy
for more information.