Planes, Hurricanes, & Automobiles
I am finally back from my trip to Scotland and England!  Thanks for being so patient with my mini-blogging hiatus.  My return trip went smoothly, I have recovered from jetlag, and I am finally able to share what I've been doing over the past two weeks.  But like any good story, I'll start from the beginning…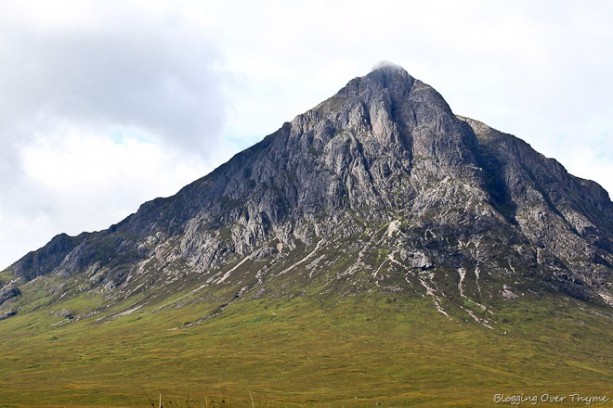 While coming back from England was a breeze, getting there was anything but.  On the Thursday I was scheduled to leave, I headed off to the bakery for my last shift, fully expecting to head straight to the airport afterwards to catch the first leg of my flight to Newark airport.  About 30 minutes prior to heading out the door, I received a voicemail from United, telling me that my flight to Newark had been cancelled.
This inevitably meant I would miss my connection to Glasgow.  The next two hours couldn't have been more frustrating.  All the airline phone lines were bogged down with the thousands of other people getting diverted due to storms and the upcoming hurricane.  When I finally got through to a United representative, I attempted to rebook another flight to Newark, only to learn that they were either booked or had me arriving after my connection (not helpful, clearly!).  When I finally managed to reserve a seat from a different DC airport for later that afternoon, I finally relaxed a bit.  However, within about 5 minutes of that lovely phone call, I got a text message saying that this new itinerary had also been delayed and not soon after, cancelled as well.
Since this story gets a little tedious at this point (calling and staying on hold yet again to reschedule flights, managing to get in touch with my unaware parents abroad, worrying about the steadily approaching hurricane), let's just say I finally arrived at my destination exactly 24 hours later than planned.  Luckily, this didn't complicate much in the end.
My parents picked me up at the Glasgow airport and immediately whisked me off in the car for a 2 hour car ride up to the Scottish Highlands for a short weekend trip.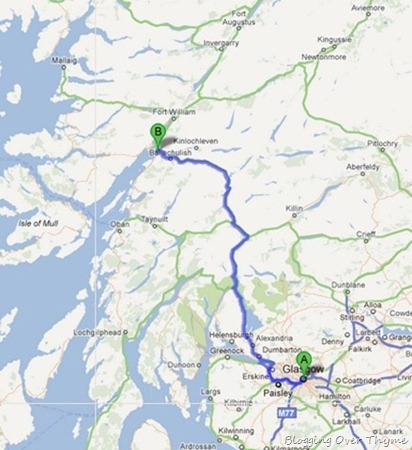 Where I realized that I had accidentally left my camera memory card at home (in my laptop).  Seriously?!  Of all the things for me to forget, of course, it ended up being the most essential item.  Luckily, my dad had an extra in his camera bag for me to use for the duration of the trip.
And use, I most certainly did.
On the drive up, we stopped on the side of the road a few times to take in the view and walk down some of the many footpaths across the area.  The Scottish Highlands are sparsely populated and extremely rugged.  Very green and lush—one major benefit from all the rain there! And let's just say, the temperature was a shock after having just left hot and humid Washington, DC.  About 50-55 degrees and very windy.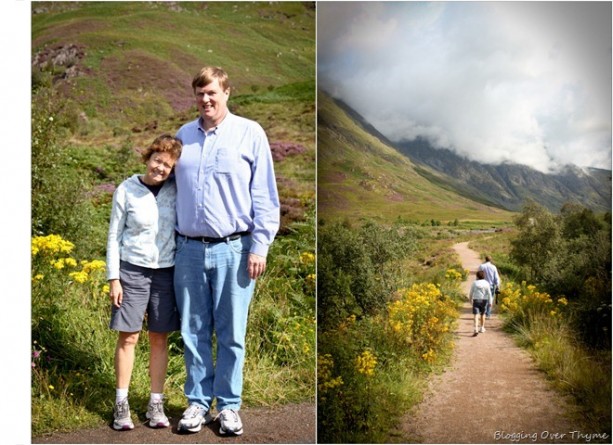 When the sun came out behind the clouds, the beautiful wild heather and yellow flowers growing all over the foothills shown brightly.  It was gorgeous.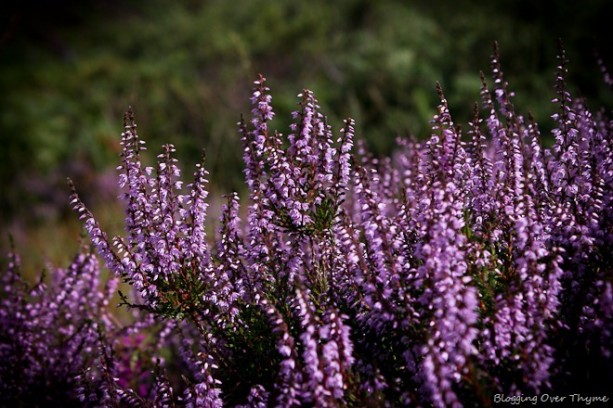 Before heading to our Bed & Breakfast for the night, we stopped at a local hotel for traditional Scottish lunch fare.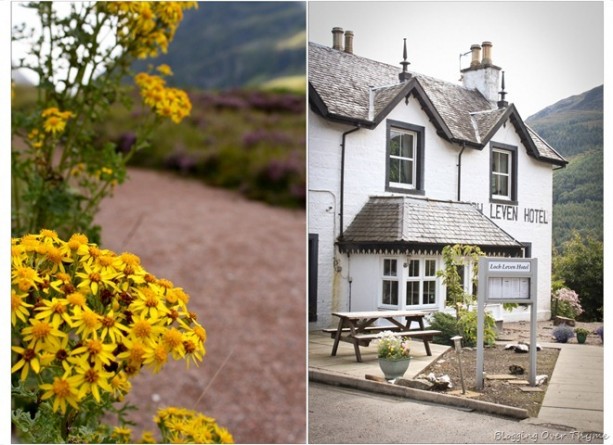 I decided to go with a nice cup of hot tomato and basil soup, "brown" (Scottish term for "whole wheat") roll with butter and, because we couldn't resist after seeing the following side menu, a portion of chips (French fries) to share. 
** Please don't mistake this with "a side order of chips", "Chips 'n' Cheese" or god forbid, "potato wedges"—this list was hysterical and extremely typical of the U.K! **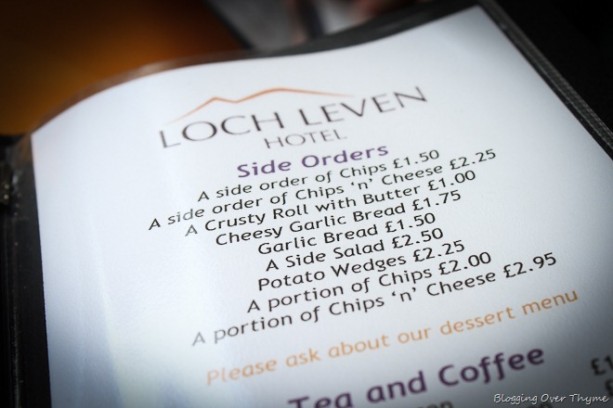 After lunch, we strolled through a few small villages, art galleries, and eventually ended up checking into our lovely Bed & Breakfast for some afternoon relaxation.  At this point, my legs were in so much pain from being stuck in the seated position for nearly 18 hours of traveling.  I couldn't wait to lie down, shower, and enjoy a much-needed cup of tea in the room.
We ended my first day in Scotland with dinner at a local hotel and went back to the B&B, where I promptly fell asleep through to the following morning.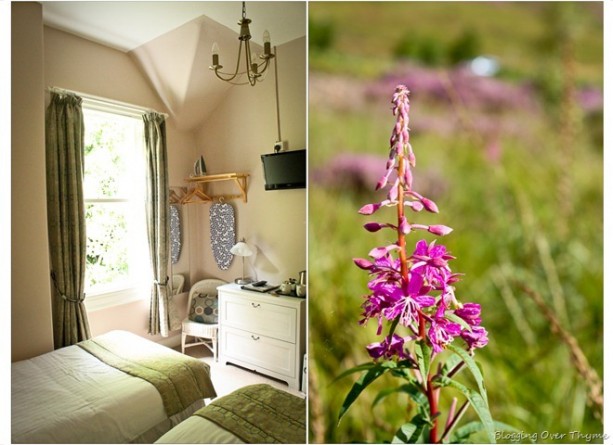 Since it is obviously impossible for me to sum up everything I did on my trip in one post, I'll be back soon with more!  However, I'll try not to ramble on for too long and get back to regular programming soon.
Hope you are all doing well!
This post contains affiliate links, which means that I make a small commission off items you purchase at no additional cost to you. Please read my
privacy policy
for more information.