Oot and Aboot
Some of you may be thinking that I just made a serious typo, but that saying in Glaswegian actually means "Out & About" which was definitely the theme of my trip to Glasgow, Scotland.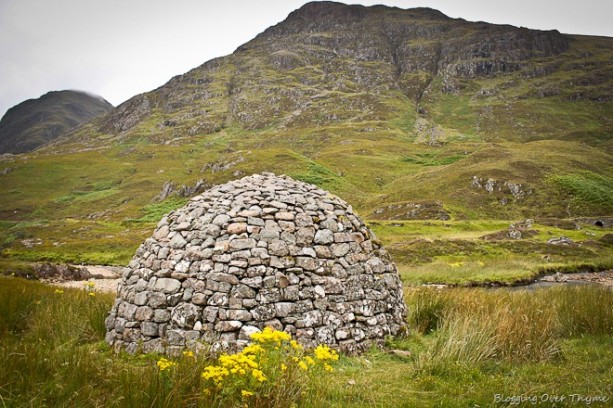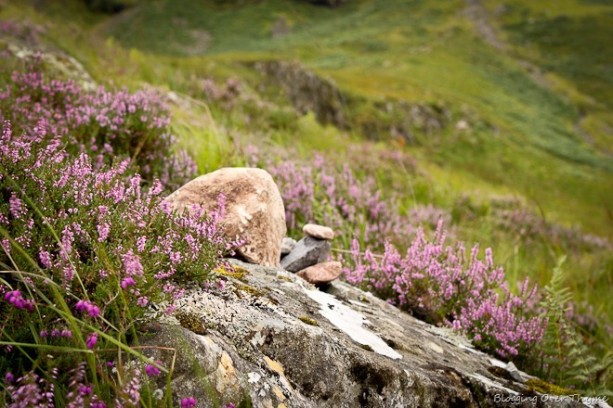 Upon arriving back from our mini-trip to the Scottish Highlands, my mom did not waste any time showing me all of her favorite places in the city. Of course, this included many of her favorite cafes and grocers—runs in the family!
Since arriving in Glasgow in early July, my newly-retired mom, who has always been a huge oatmeal fan, has been determined to try and find the best Scottish porridge that the city has to offer. On our first full day in Glasgow, we headed to her current #1 oatmeal spot, Heart & Buchanan café, on Byres Road in the West End of Glasgow.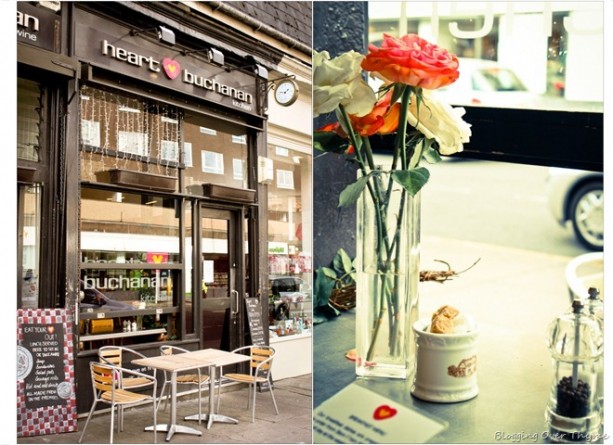 There we leisurely dined on huge cappuccinos and their Organic Scottish Oatmeal with Rhubarb Compote.
Scottish Oatmeal is essentially steel cut oats that have been ground to a much finer consistency, resulting in a creamy bowl of oats that still retains a bit of crunch.
I'm almost positive this oatmeal was cooked in whole milk because it was deliciously rich and satisfying. No complaining there. The rhubarb compote on top added a bit of tartness to the dish. I just wish there had been more of it!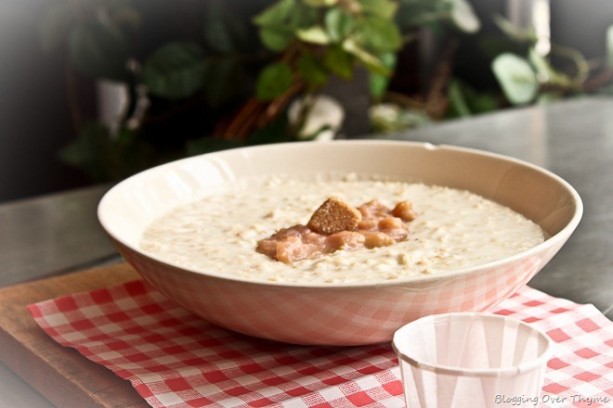 The atmosphere of the café with its checkered place settings, mason water bottles, and interior design added that much more charm. Glasgow is full of creatively designed cafes and food-related shops, as well as clothing shops! Vintage, second-hand chic is definitely in there and I loved it.
After filling up on oats, we continued to walk down Byres Road, where my mom pointed out and showed me all of her favorite spots and hang-outs.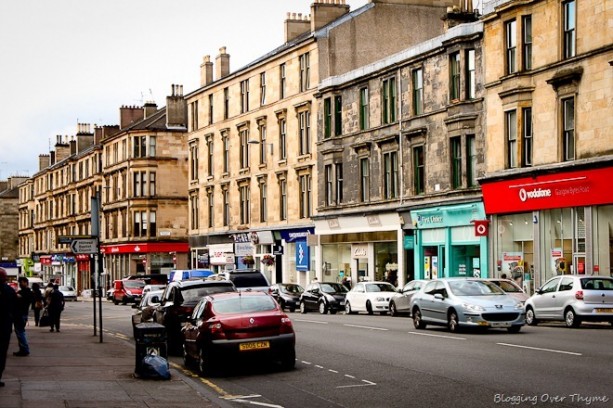 We even explored a few new places, including some of my absolute favorite finds during the trip: Auntie M's Cake Lounge. This was a little hole-in-the-wall shop on the second floor of an arcade which was decked out in entirely vintage kitchen equipment, complete with antique Easy-Bake ovens, old record players, and homemade aprons.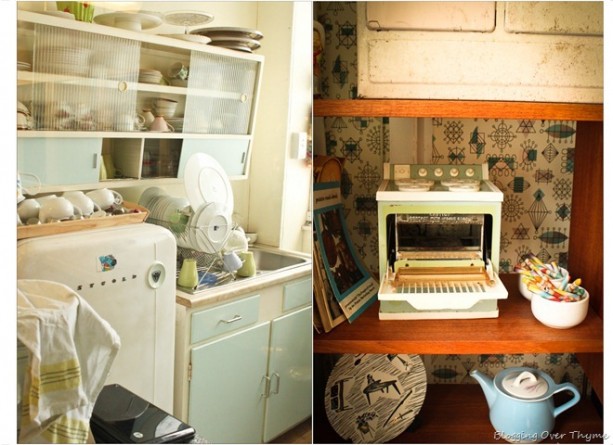 Isn't it so unique and creative! I was so inspired.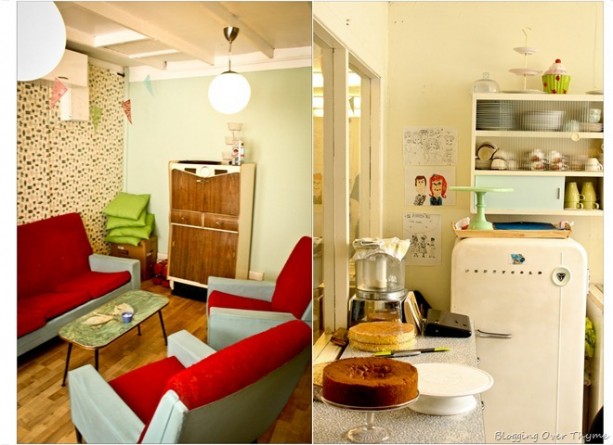 Right next store, we stopped into a vintage second hand clothing shop, where we ended up spending far too much time playing dress up—at the insistence of the store owner!
This lady was one of the best natural (not pushy in the least) saleswoman I've ever met and was able to tell just by looking at you, what size you are. She kept picking out items to complete outfits, including jewelry, hats, and even shoes. It was quite an amusing experience.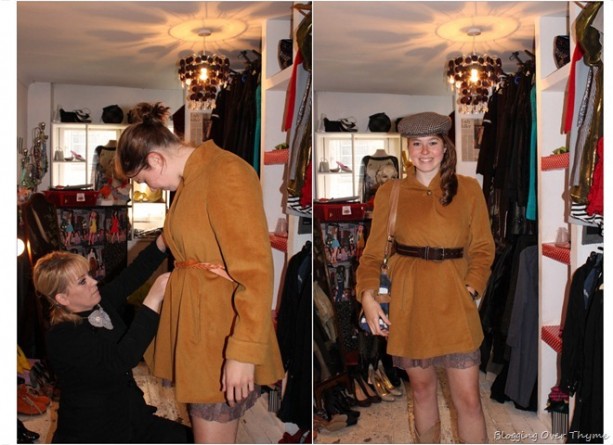 The rest of the afternoon was spent at museums, including the Charles Rennie Mackintosh house.
Charles Rennie Mackintosh was a famous Glaswegian architect and interior designer from the late 1800's and early 1900's. He designed many buildings including houses and tearooms—one of which, the Willow Tea Rooms, we ended up visiting later on in the week.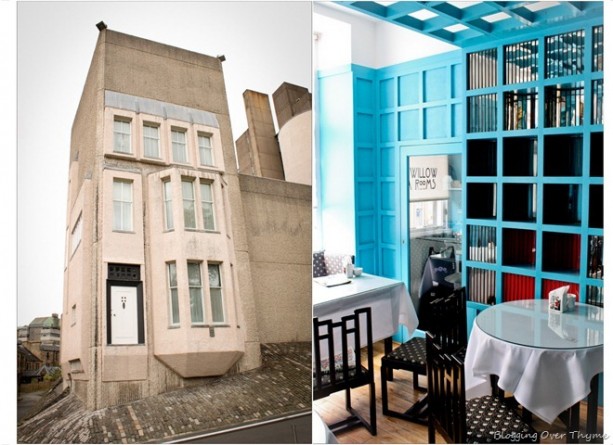 His work was considered to be very avant-garde in his time, and has a art deco feeling to it. The exterior of the house itself was rebuilt by the University of Glasgow in concrete, because the original burned down. The interior is displayed as it was when Mackintosh lived there. It was very interesting!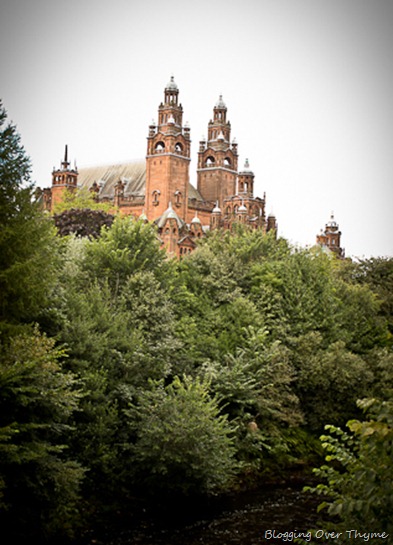 We then headed to the Hunterian Museum, which is the oldest public museum in all of Scotland. It also holds the world's largest art display of the artist, Whistler. It had a beautiful entrance-way and ceiling.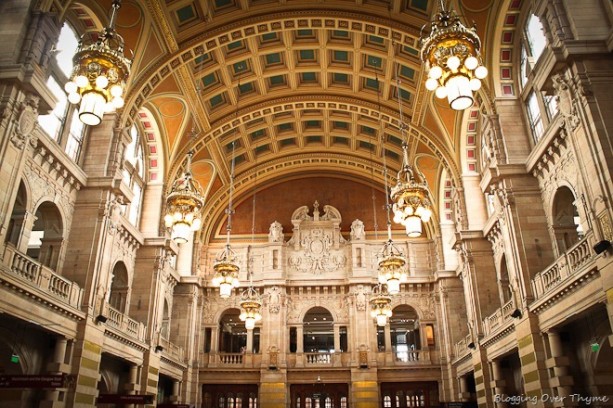 We ended the evening with my parents taking me out to a fabulous (belated birthday) dinner at the Hotel Du Vin, where my mom and I had one of the most incredible appetizers and soups of our lives!
It was a Jerusalem Artichoke Veloute with Truffle oil, toped with crispy paper-thin pancetta and two very large slices of freshly shaved black truffle. It was creamy, incredibly smooth, and full of truffle flavor—which is earthy, rich, and one of those foods you can almost taste just by smelling it's aroma. It was still on our minds days later!
We ended up the meal with yet another great dish and probably one of the better desserts I've had out in a long time as well. Lemongrass crème brulee with lemon curd, cat's tongue (pastry), and cardamom ice cream.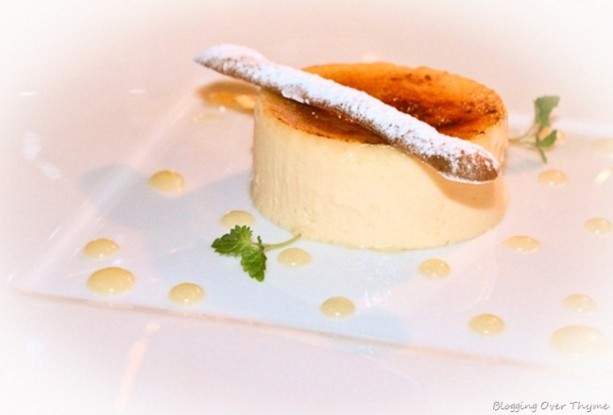 And that pretty much sums up the highlights of my first full day in the city of Glasgow. If you missed my first trip update, you can read it here.
Back again soon with more! I'll try to wrap up these travel posts within the next post or two, if any of you are getting a bit bored with them already!
This post contains affiliate links, which means that I make a small commission off items you purchase at no additional cost to you. Please read my
privacy policy
for more information.