Polenta Al Forno with Collard Greens, Cheddar and Ricotta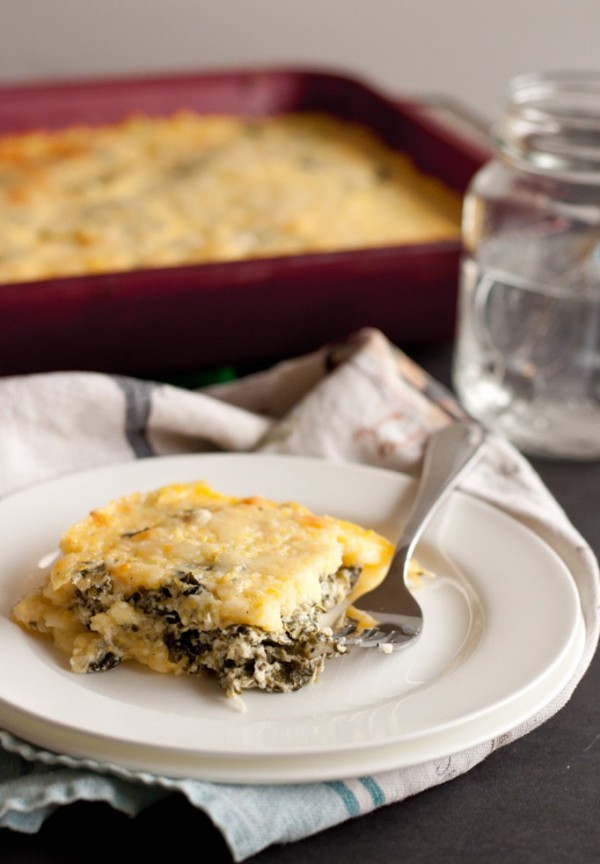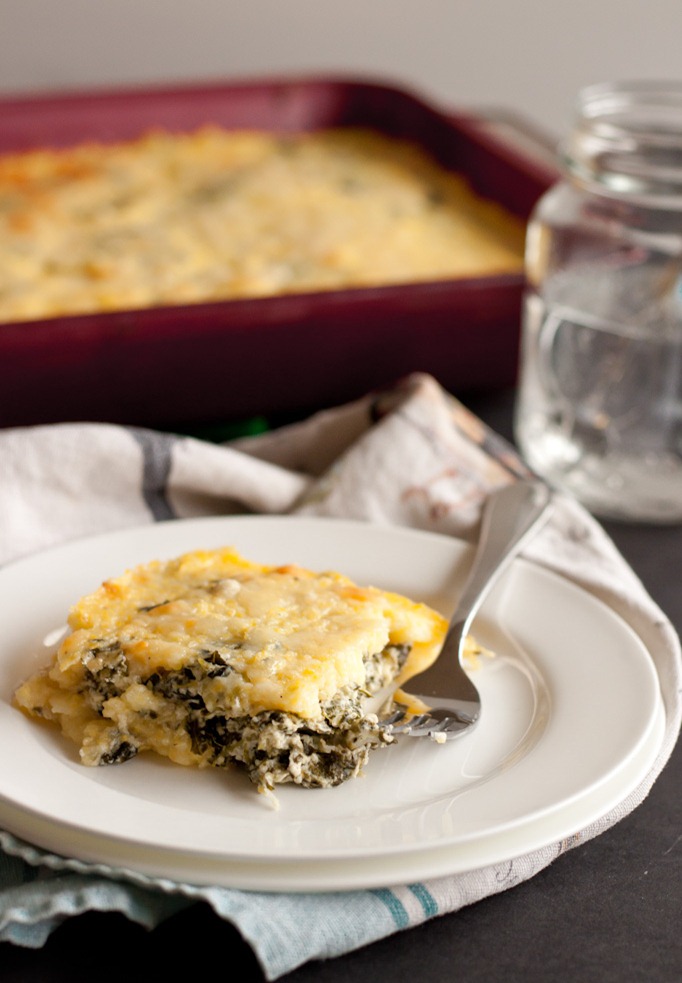 Polenta al forno. A fancy way of saying "oven-baked" polenta, but the name adds a certain je nais se quoi, am I right?
Polenta and ricotta seem to be making quite an appearance in my life lately…not that I'm complaining (even a little bit). This dish combines both and is the epitome of rustic, comfort Italian food.
Plus, it involves cheese, which is always a good thing.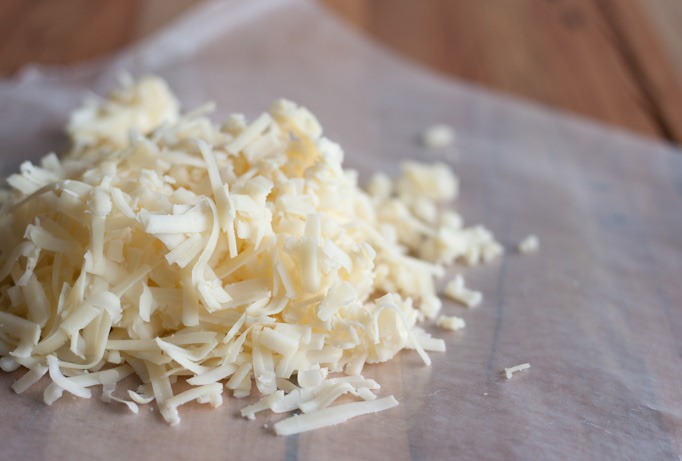 That batch of homemade ricotta you just made? Well, this dish is perfect for that. And, remember the leftover whey liquid, which you probably wanted to toss, but I convinced you to keep and store in the fridge this whole time?
Yep, this dish uses up all of that too. You're welcome!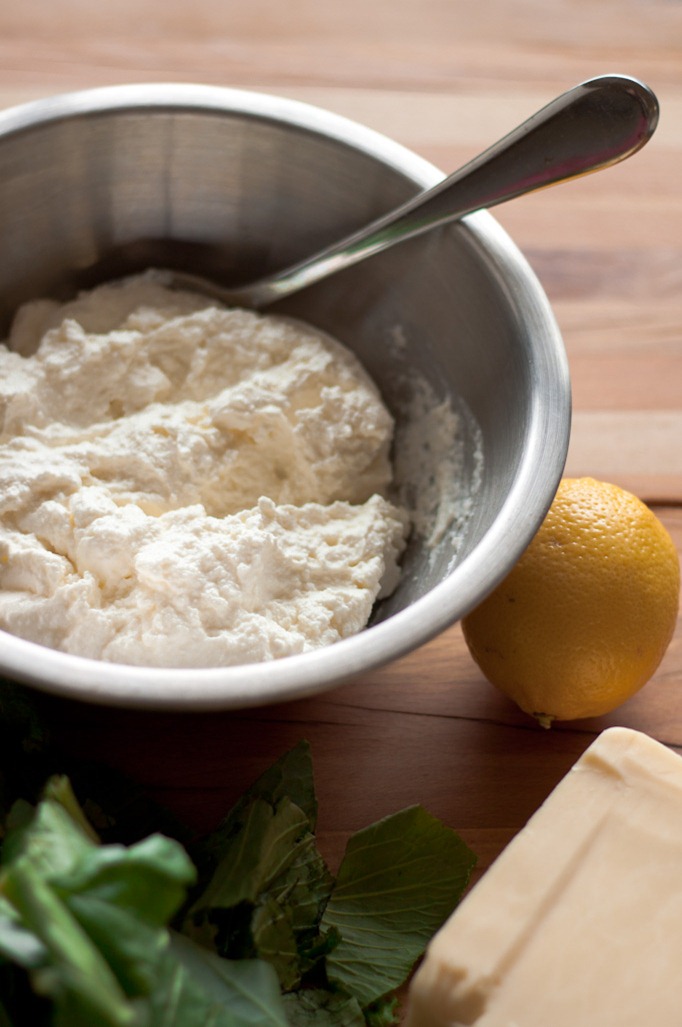 This dish is similar to the idea behind lasagna.  Using a base (in this case, soft polenta), creating layers of flavors in between, topping it with a bit more cheese, and baking it in the oven until it has turned a lovely golden brown color.
In this case, there is only one layer: a mixture of cooked collard greens, cayenne pepper (for a kick of heat), nutmeg, lemon zest, grated cheddar, parmesan, and of course, homemade ricotta to bring it all together.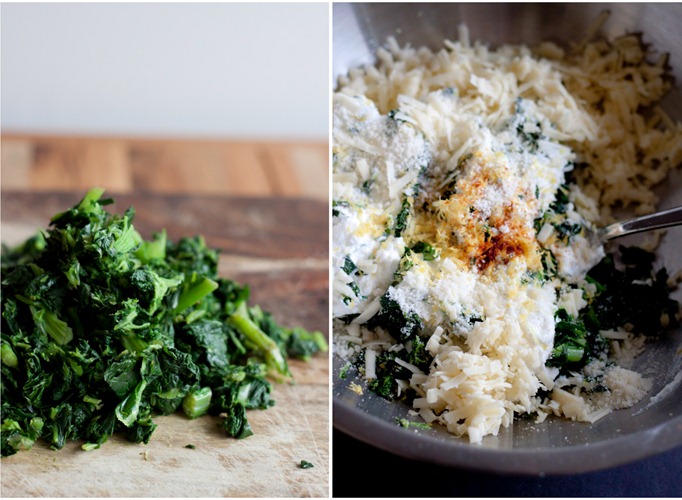 Since the dish is relatively hearty and rich (yet not overly so), I recommend making it the star of your meal.  Might as well, you put in all the hard work!   It goes wonderfully with a big hearty salad, but also tastes great on top of some homemade tomato sauce—which is exactly how I served mine.
Though the dish takes a bit of time to put together (about 2 hours from start to finish, though most of the time is not active), it can be made and refrigerated ahead of time.  It also makes quite a lot, giving you lots of leftovers for future meals, which is always a good thing!  Enjoy.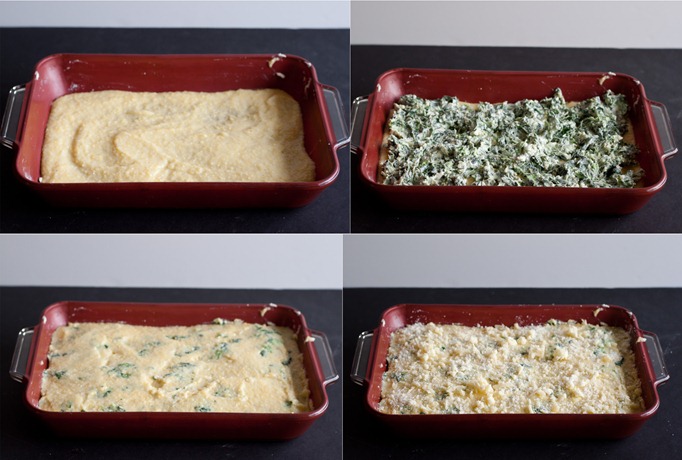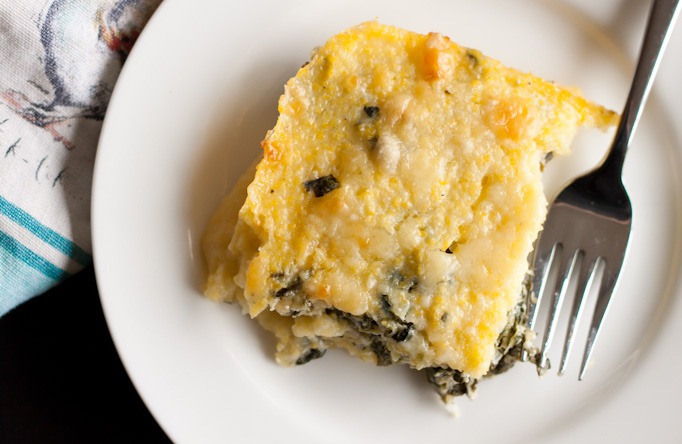 Hmm…cheesy goodness.