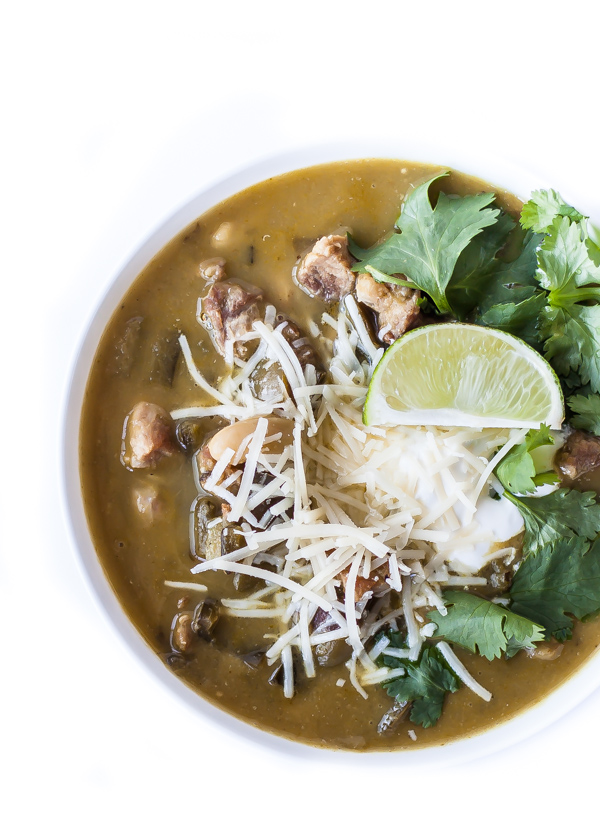 I'm always late to the party.  Would it have been nice of me to share this pork and green chili recipe with you last week?  You know…before that little football game, otherwise known as the Super Bowl?
Definitely.
But I'm still getting this whole organization thing down–and let's face it, chili is appropriate any day of the week.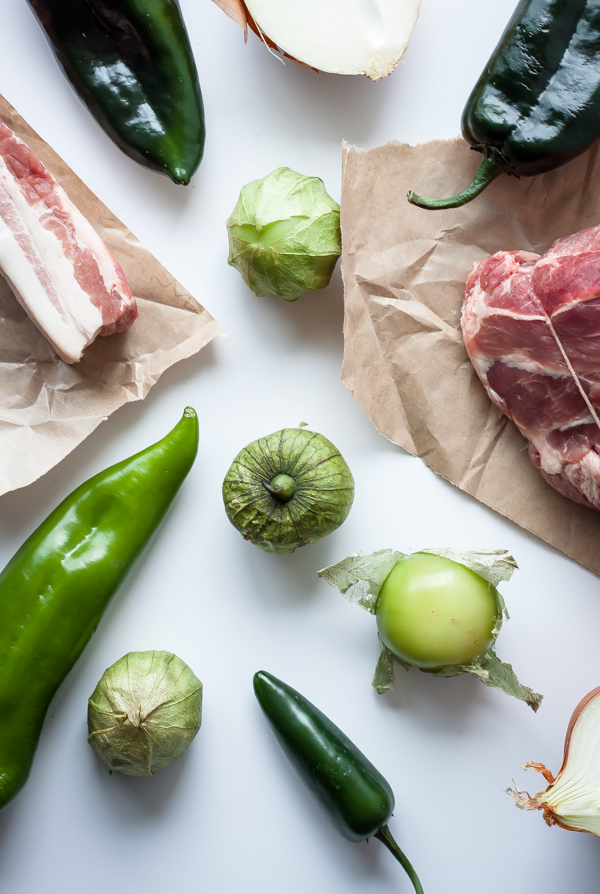 I actually had a really good excuse this time too.  You see, I got my first Besh Box early last week and I really, really wanted to share it with you guys.
If you're unfamiliar with it (I was oblivious to its existence more than a month ago), it is basically one of those monthly subscription boxes.  But this one revolves around my favorite thing in the world: puppies.
I mean, food.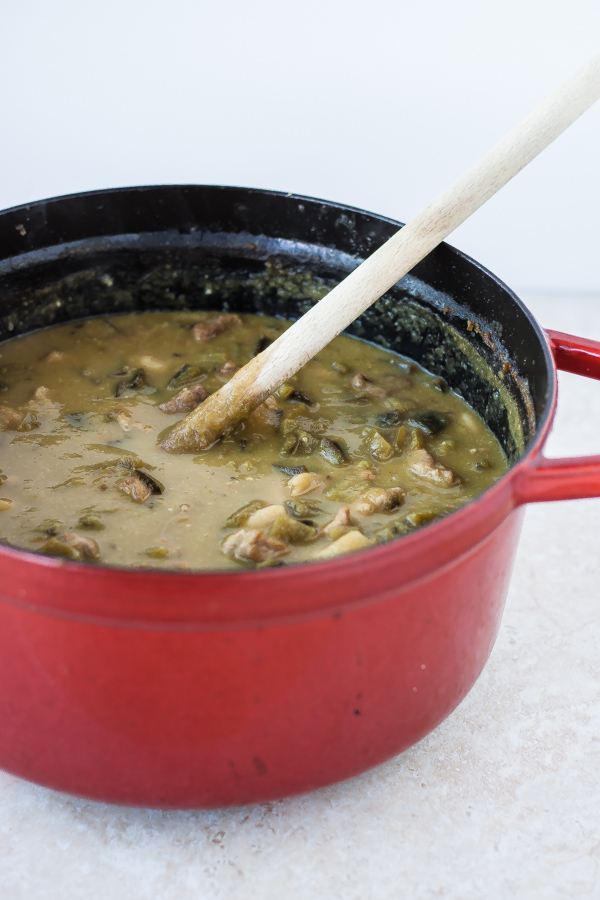 It was created by John Besh, the well-known chef and restauranteur from New Orleans, and each box is filled with recipes, tools, specialty ingredients, and cooking inspiration revolving around a monthly theme.  To be expected, this month's theme was the big game.
I was given a subscription from my in-laws for Christmas–and became incredibly giddy last week when I arrived home from work and was greeted with my first box.  It was filled with everything from a beautiful, handcrafted pot scoop, cook's towel, jalapeño corer (never would have bought this myself, but oh so thankful to own one), cornmeal, arugula seeds, Mexican oregano, heirloom cannelini beans, to–wait for it–a really cute football ice mold.
I'm a total newbie when it comes to subscription boxes, but I was really impressed.  Plus, I love mail and it felt like Christmas Day all over again.
So, this weekend, I went to the grocery store (armed with my handy dandy pre-made shopping list–if only someone would always create those for me!) and got the ingredients for this Pork & Green Chili.  Unlike red chilis, the first step in this recipe involves making the base, which comprises of pureed sautéed onions, tomatillos, garlic, and cumin,  cilantro and chicken broth.
The next step calls for browning diced pork shoulder, before adding chopped poblano and Anaheim peppers, oregano, dried cannelini beans, and the pureed tomatillo-broth mixture.   Although the original recipe called for a cook time of an hour and a half–I found that this wasn't nearly enough time and ended up braising the chili for nearly four hours.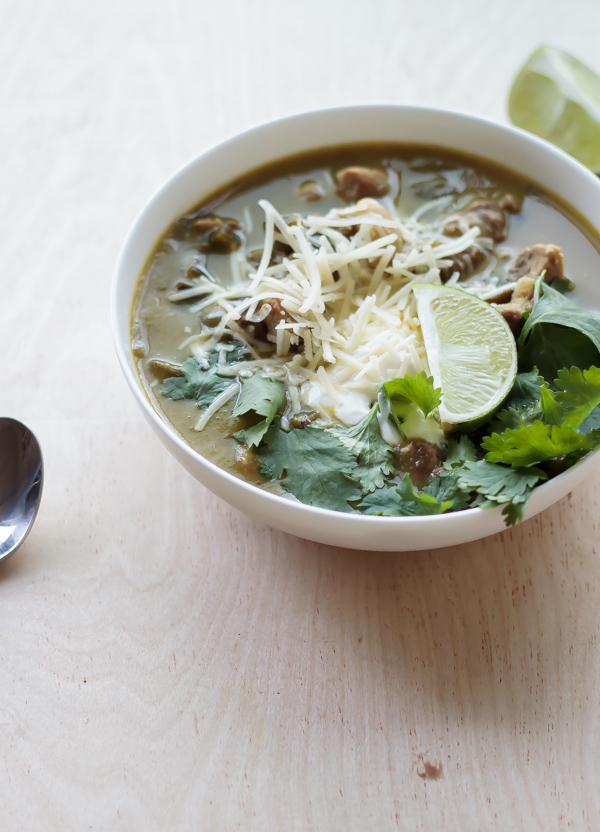 Definitely not a week-day friendly recipe, but the long cook time helps make the pork extra tender–and provides the beans with a much better texture.  Short cook times and chili don't mix.
The resulting chili is creamy and thick, smoky, a little citrusy (from the tomatillos), and has just the right amount of kick.  The chunks of tender pork and beans throughout make it extra special.  If you are lucky enough to find Mexican crema and cotija cheese, pile them on top!
Or feel free to go the easier route and finish it with lots of lime, grated sharp cheddar, cilantro, and sour cream.  Can't wait for my next box!
[This post is not sponsored by Besh Box, nor do I have any sort of affiliation with the company.  I just got it as a gift and couldn't help but share my experience with you guys! ]