Chocolate Coconut Sundaes with Black Sesame Seed and Macadamia Nut Caramel
Chocolate coconut sundaes with black sesame seed and macadamia nut caramel. Ice cream sundaes just got elevated!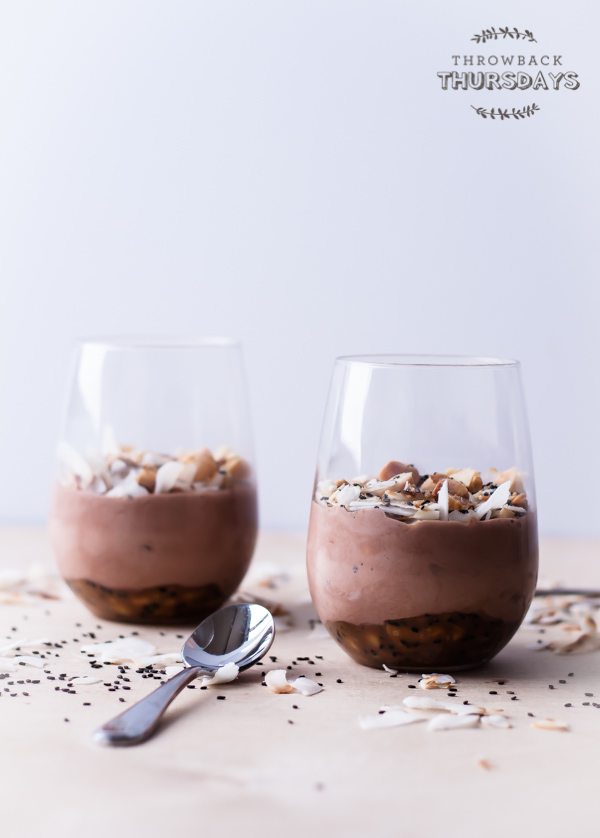 Ok, so remember how I was telling you the other day that I'm forgetful and old?  Well…these chocolate coconut parfaits have pretty much confirmed that for me.
The original version was supposed to have coffee ice cream.  Not chocolate.  I even made a grocery list and everything–and somehow, within ten feet of walking out of the store, realized that I had neglected to even glance at the list and had forgotten half of the items on it.
Does that happen to anyone else?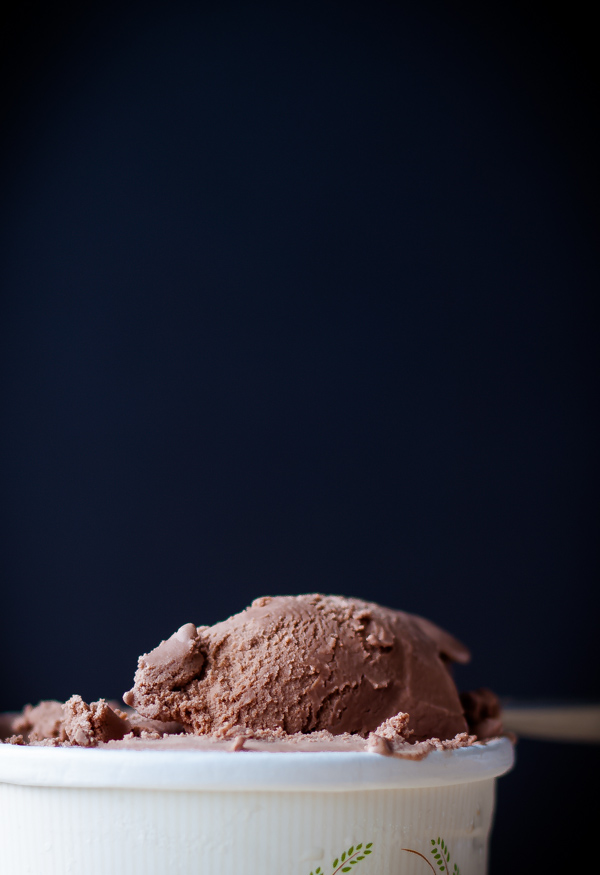 So I went back into the store, stood in front of the freezer section for the next ten minutes trying to find coffee ice cream (apparently no one makes it anymore), finally found one, got back in line, and headed out.
All proud of myself for catching my mistake and remembering at the last minute.
Then I got home, unpacked everything, glanced at the carton and realized I had bought chocolate ice cream.  Apparently, I'm blind too.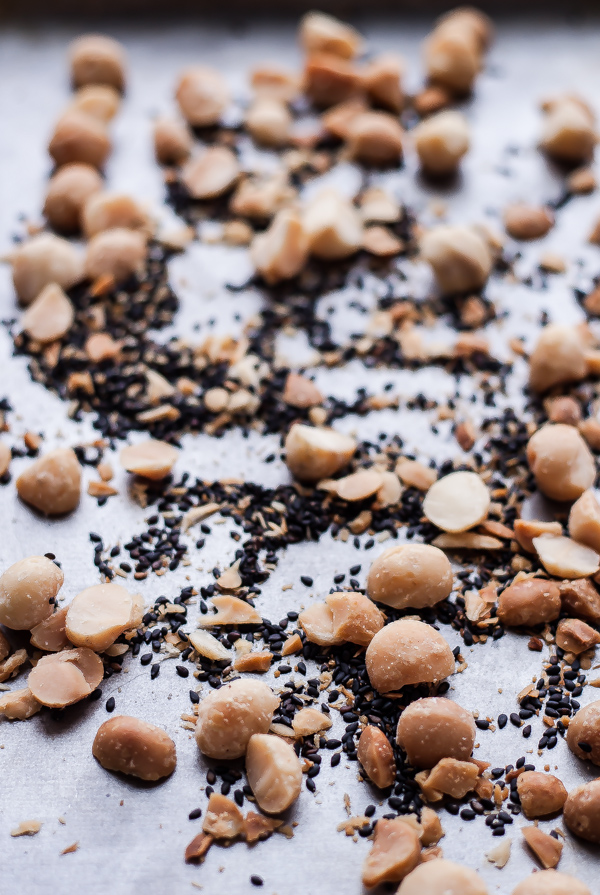 I was all annoyed with myself for about 15 seconds, before I realized that it was the best mistake ever.  This dessert was inspired by a coffee coconut parfait recipe from the February 1994 issue of Bon Appetit magazine.  I say inspired because well…I sort of took the idea and ran with it.  Basically sprinted.  But isn't that what this whole thing is about?
I realized along the way that parfaits and ice cream don't mix.  The layer process gave me anxiety–and well, who has the time to fill a cup with softened ice cream, top it with caramel sauce, create layers, and then sit around while it freezes again.
Instant gratification is so much better.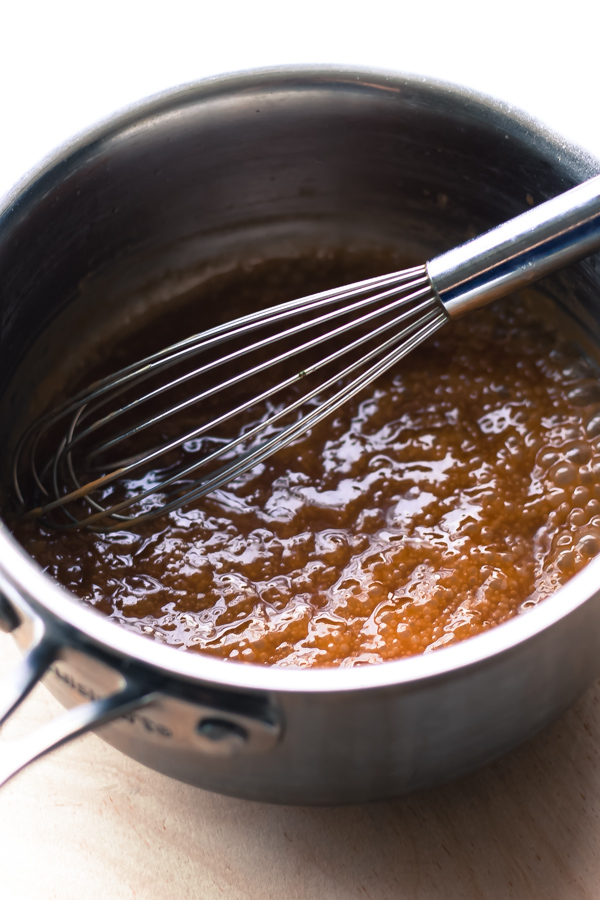 So I made an executive decision and decided to make it into a sundae.  As is the case with any sundae, this one is all about the toppings.  Specifically, the black sesame seed and macadamia nut caramel.
Obviously, you can substitute these with regular, white sesame seeds…but I went for a bag of black sesame seeds that I picked up at my local Asian supermarket months ago.  And oh my goodness…aren't the black ones so much prettier?!  The contrast!  I'm totally obsessed.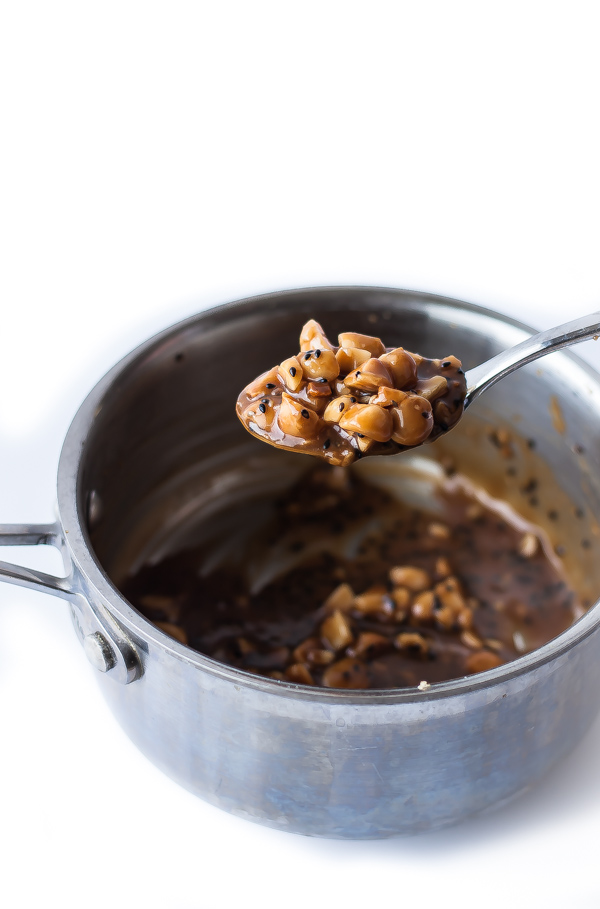 The macadamia nuts and sesame seeds are toasted together in the oven, and then stirred into homemade caramel sauce at the last minute.  It gives the caramel the best texture–you'll want to eat it with a spoon…sans ice cream.  But don't.
Instead, swirl it generously on top of chocolate ice cream and top it off with toasted coconut flakes.  The big, unsweetened fat ones.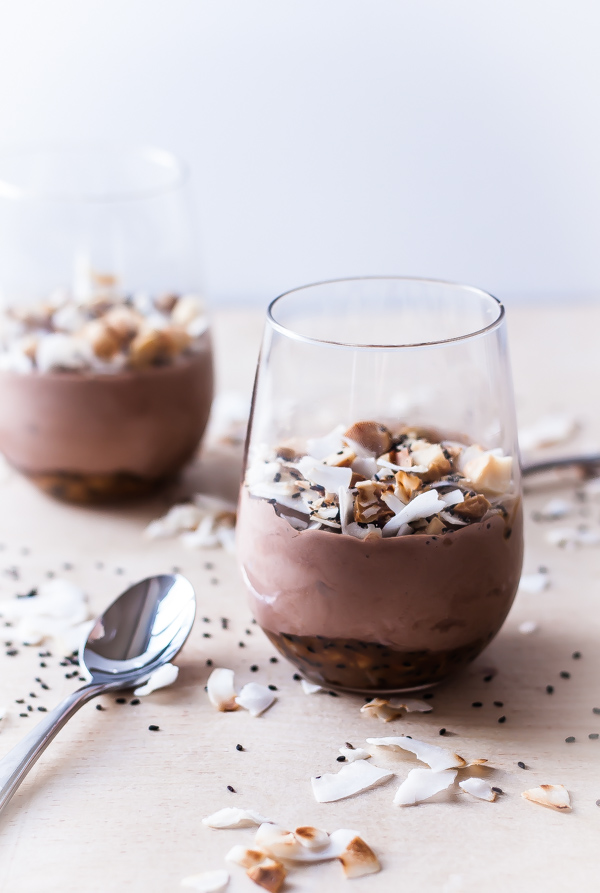 This recipe prepares just enough for two servings.
Eat it all by yourself, or be nice and share one with your special person for Valentine's Day next week.  You know, if you're feeling extra generous.  But why would you want to go and do that?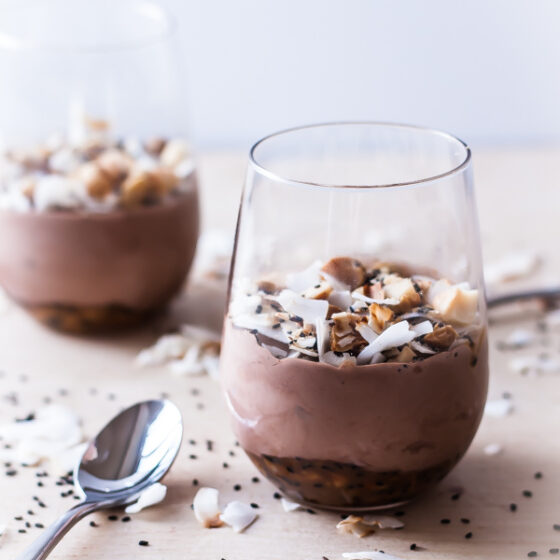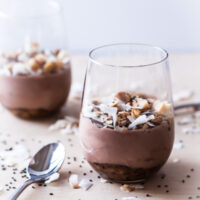 Chocolate Coconut Sundaes with Black Sesame Seed and Macadamia Nut Caramel
Yield: 2 Servings
Prep Time: 10 minutes
Cook Time: 20 minutes
Total Time: 30 minutes
Ingredients
Black Sesame Seed & Macadamia Nut Caramel:
1/4 cup (~2 ounces) roughly chopped macadamia nuts
2 tablespoons black sesame seeds (or substitute with white)
1/4 cup granulated sugar
1 tablespoon water
1/4 cup heavy cream
1/2 tablespoon unsalted butter
pinch of salt
Assembly:
chocolate ice cream, store-bought or homemade
1/2 cup unsweetened coconut flakes, toasted
Instructions
Prepare Caramel: Preheat the oven to 350 degrees Fahrenheit.  Place the macadamia nuts and sesame seeds on a sheet pan and toast for 8-10 minutes, stirring occasionally, or until golden brown.  Cool on a rack.
Combine the sugar and water in a small saucepan.  Stir over low heat until sugar dissolves.  Increase heat to medium and cook until sugar reaches a medium to deep amber color (use a pastry brush to brush the sides of the pan with water to prevent crystallization).  Remove from heat.
Carefully pour in the heavy cream and whisk vigorously to combine.  Whisk in the butter and pinch of salt.
Add the toasted macadamia nuts and sesame seeds (reserving some for garnish) to the caramel and stir to coat evenly.
Assembly: Allow caramel to cool slightly, then spoon it on top of bowls of chocolate ice cream.  Garnish with toasted coconut flakes as desired.
Notes
Inspired by the February 1994 issue of Bon Appetit magazine.
Nutrition Information:
Yield: 2
Serving Size: 1
Amount Per Serving:
Calories: 577
Total Fat: 41g
Saturated Fat: 26g
Trans Fat: 0g
Unsaturated Fat: 13g
Cholesterol: 64mg
Sodium: 134mg
Carbohydrates: 52g
Fiber: 6g
Sugar: 44g
Protein: 6g
A Beautiful Plate provides nutritional information, but these figures should be considered estimates, as they are not calculated by a registered dietician.