Roasted Red Pepper and Goat Cheese Tart
An impressive roasted red pepper and goat cheese tart that can be served for breakfast, brunch, lunch, or dinner.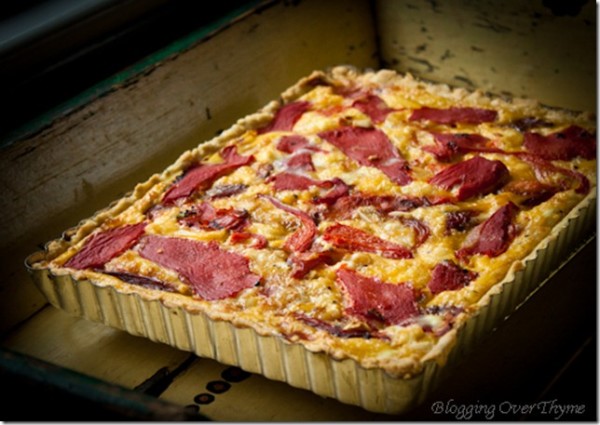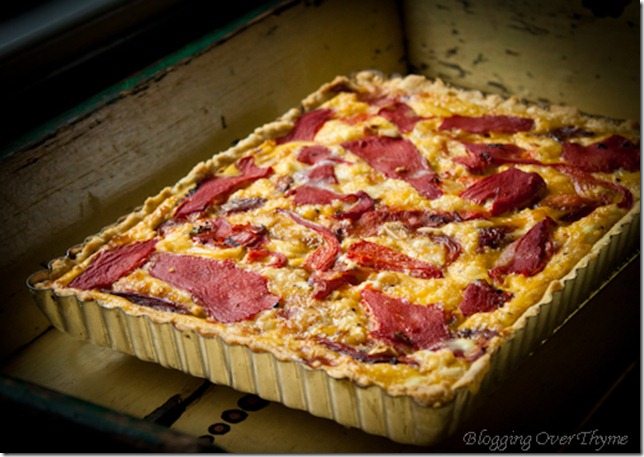 This is probably the most exciting thing that I have made at home in months.  It sounds complicated and fancy, but in reality, it is a cinch to put together.  The pie crust can be made in about 5 minutes and placed into the fridge ahead of time until right before you want to serve this.  In fact, the longest part of this recipe involves roasting the red peppers!  Although they are delicious made from scratch, if you would like to save even more time, buy several jars of roasted red peppers at the store and skip this step.  Don't worry, I won't tell anyone.  But I will request a dinner invite just to be fair…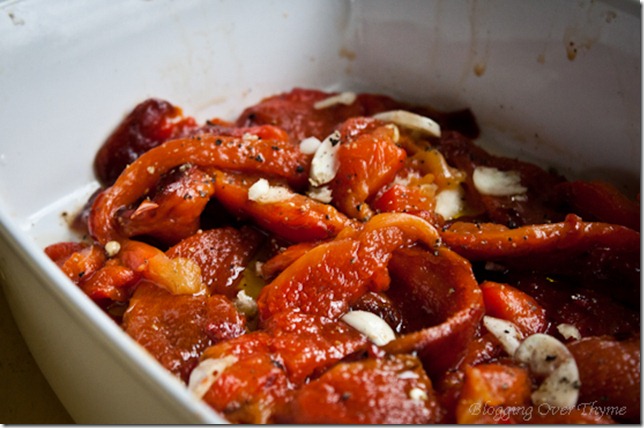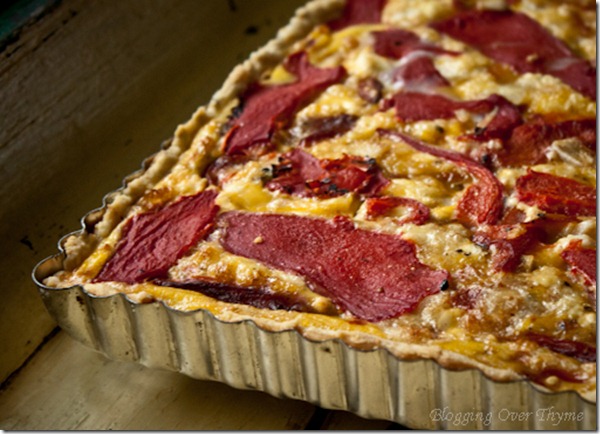 This made a great dinner—which is exactly how we enjoyed it at my house—served with a nice salad.  Or brunch dish!  While I was eating this, I couldn't help but think of the endless possibilities you could do with it.  Spinach and feta?  Tomato and basil?  Asparagus and goat cheese?  Grilled zucchini and mozzarella?  You get the drift…
Next time, I'm definitely going to try substituting whole wheat pastry flour for a good portion of the tart crust as well to add a dose of healthy fiber.  Yum!