Catching Up
It has been a LONG time since I posted and an even longer time since I discussed culinary school.  If you need to catch up on the latest I had shared, check out these posts:  The Big News, NYC (Part I), NYC (Part II), & NYC (Part III)
Many of you have been asking in recent comments where I will be heading to culinary school.  Unfortunately, this has been difficult to answer due to some new developments over the past couple months.  In all honesty, I've been avoiding this post for a long time for a lot of reasons:  1)  I was worried I would disappoint readers;  2) My thoughts about it literally were changing every day for weeks and weeks; 3) No sugar coating–I was bummed about it.
It all started on the bus ride home from my trip to NYC to visit culinary schools.  Sitting in the bus, I started to read this book (a gift from ICE—Institute of Culinary Education—in NYC ):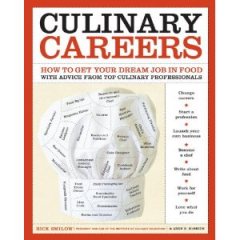 By the time I had rifled through it—blood pressure increasingly steadily with each page—it had essentially confirmed every deep, dark fear and doubt of mine about going into the culinary industry.  While many of the realities of culinary world were known to me prior–(and experienced first hand at this point through my work at the bakery)—very little pay, crazy hours, jobs without benefits, and serious physical labor—it struck me that many of the most successful culinary professionals stated that they continued to face many of these difficulties throughout their entire career.  No doubt about it, they all confirmed the absolute necessity for dedication, passion, and a possible sacrifice of lifestyle choice for a career revolving around food.
While I was always (and continue to be) 110% confident that I would love culinary school, I am not 100% sold on the idea of potentially having to give up relationships, family, and all of my time in order to achieve the culinary goals I had in mind.  I am very good at being high-energy on the job and go-go-go, but I had a feeling it would take a toll.  I was well aware that these sacrifices might need to be made in the initial years leading up to better and more well-paying jobs, but forever?  I suddenly wasn't so sure.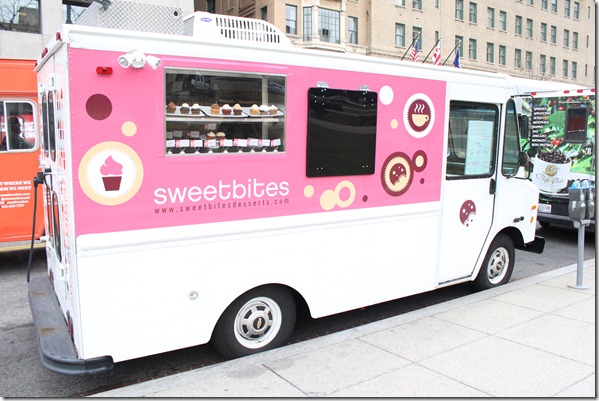 An unfortunate side effect from working at the bakery has been that I rarely ever bake anymore at home for fun.  After spending 7-10 hours every day doing exactly that, it's no longer how I want to spend my free time at home.  Don't get me wrong, there are exceptions, which I tend to share on the blog, and I still pour through cookbooks, food magazines, and blog recipes for fun!  But I am definitely not cranking up the oven (or stove, for that matter) very often these days.
Of course, not all of this is due to my job, but it's definitely something that has made me step back and evaluate my decision to go to culinary school.  Right now I'm at the stage where I'm trying to figure out whether that's a product of working in the production side of the culinary world (for me—many people love it forever!) or whether it's a normal side effect of working in the same setting for the past 8 months.   I definitely am craving more of a challenge and change in routine, which will most likely happen by the end of the summer!
As of right now, I can say that I will not be heading to culinary school in the next few months as originally planned.  Several years from now or later in life?  Who knows.  Either way, whether I have a job related to food or become a culinary school graduate or not, food will always be a passion of mine.
Thanks so much to each and every one of you for your support and patience (especially with this unusually heavy post) during this roller-coaster of a year and I hope that you'll continue to follow along in my journey, which is sure to have many more ups and downs along the way.
xo Laura
This post contains affiliate links, which means that I make a small commission off items you purchase at no additional cost to you. Please read my
privacy policy
for more information.