I have been eyeing a new soup recipe for a while now and this Saturday night, I finally got around to trying it out.  Unfortunately, I can't take much of the credit for the fabulousness of this dish (it was originally from Bon Appetit), but I did add a couple of small changes to make it my own.  I have a subscription to Bon Appetit, but their website is chock full of them!  This soup hit all the right spots:
Filling & Satisfying
Full of protein, fiber, and texture
Spicy
Straight-forward and versatile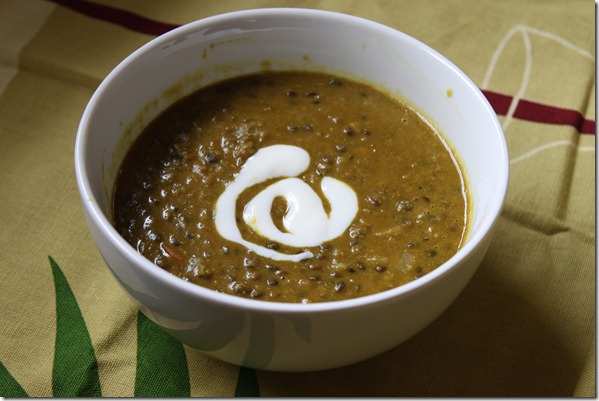 I am officially adding this to my recipe stash and will be making it in the future many times!  Sometimes curries can be overwhelming and include a ton of ingredients or spices that most people don't already have in their kitchen.  Though I love them, I have to admit that I don't make as many as I would like because they do require so much planning ahead.  How is this soup any different?  It only contains one spice.  No, that's not a typo!  And trust me, you would never guess based on tasting the dish.
The rest of the ingredients are simple, easily available, and I'm guessing most people already have them right at home in their pantry.  It comes together in about 45 minutes and makes excellent leftovers for a hearty lunch or simple dinner.
The secret ingredient (ok, ok—it's pureed chickpeas!) adds a richness and creaminess to the dish.  Top it with a nice dollop of greek yogurt of European yogurt (from Trader Joes—my personal favorite) and you've got dinner on the table.
Now, I absolutely love spicy food and have a high tolerance for it, but this soup was spiiiccccy.  I originally went with the recipe's call for two tablespoons of curry powder—but I suggest you start with a tablespoon and a half (all my adaptations are starred below!) and go from there.  There are many different types of curry powder out there varying in quality and heat, so make sure you adjust according to your taste preferences.  If you do find yourself with a soup that is way too spicy, add an additional cup or two of stock to dilute and continue to simmer slowly.
Remember it's always better to add more spice as you go!
It's great served with a nice piece of freshly baked bread..but that will have to wait for another post!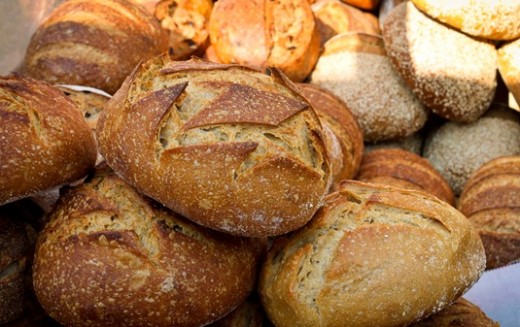 If you want, play around and try to create pretty designs with the yogurt, but don't be surprised if the soup is already cold by the time you're pleased with the result!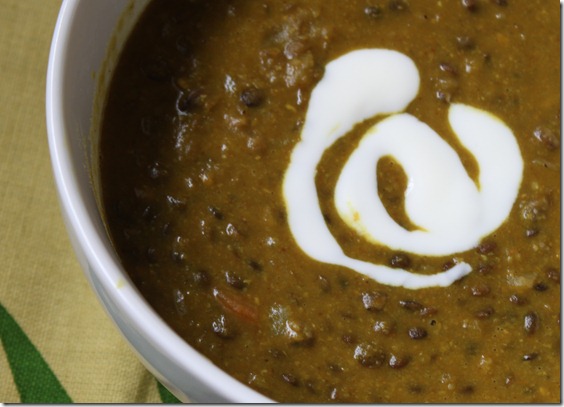 Ok, go make this now! And be sure to report back.  I promise you won't be disappointed!