Shaved Summer Squash Salad with Goat Cheese and Fresh Mint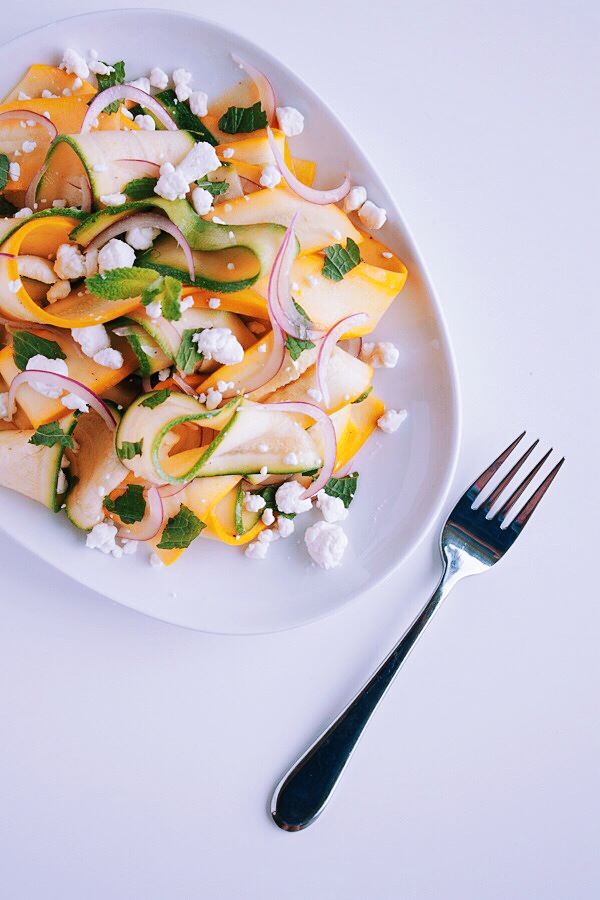 Every time I visit San Francisco, I come home feeling inspired. Inspired to make dishes that are uncomplicated and flavorful, and allow the ingredients to shine. 'Less is more' is my favorite principle in the kitchen–but I definitely need a friendly reminder every now and then, and that is exactly what this trip gave me.
Whether it was eating the creamiest broken farro porridge at my favorite spot in the Ferry Building, grabbing fresh fish tacos at the farmer's market, or indulging in the best egg salad sandwich of my life (ps. normally I could care less about egg salad) at the cutest bakeshop in Berkeley, I was constantly reminded that good food has just as much to do with the quality of the ingredients as it does the preparation.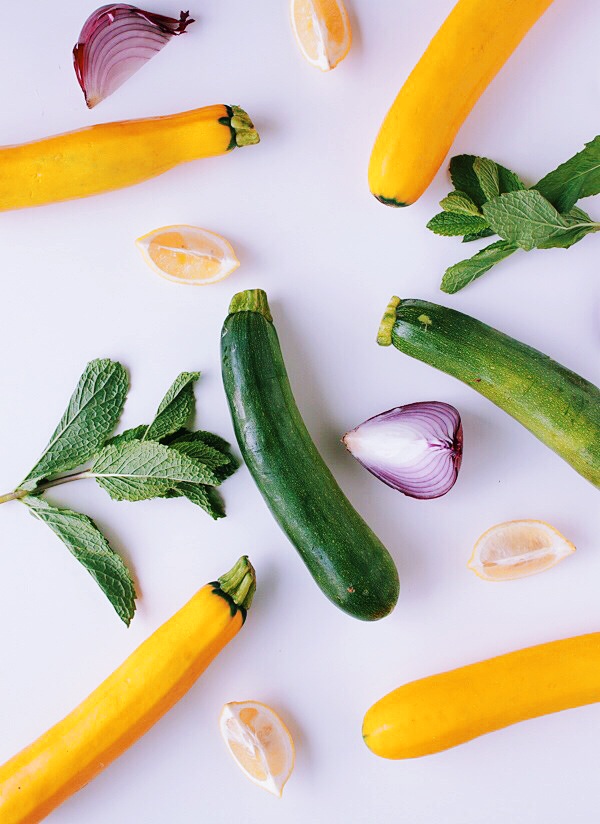 And often times, the simplest of preparations is the best.
This is much more difficult to pull off than it sounds, but I'm hoping to provide even more recipes like this in the future. Recipes that you feel like you can make any day of the week, after a trip to the farmer's market (or grocery store), and in a relatively short amount of time.
Is complicated fun sometimes? Definitely! But I'm guessing the simple stuff is what we all go back to time after time–so here we go!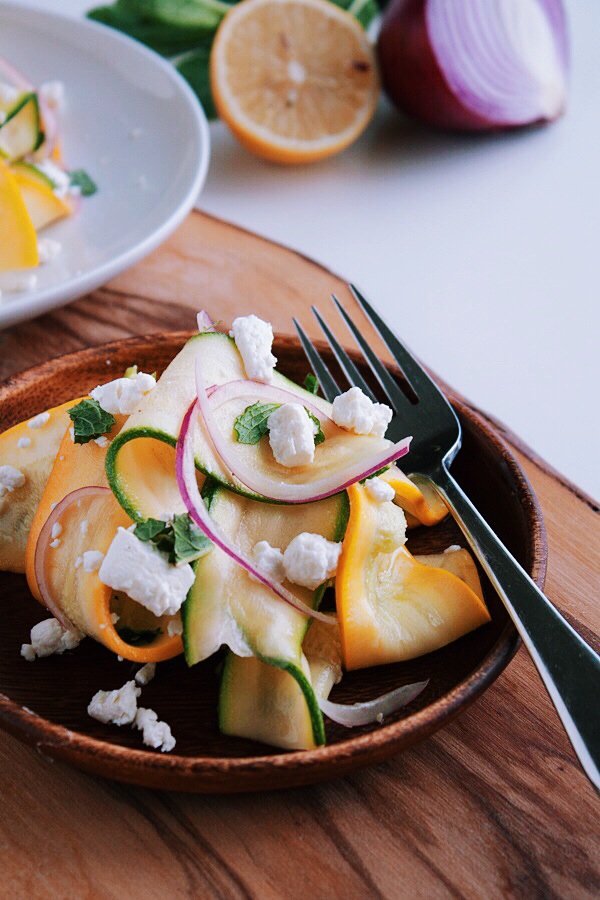 As you've probably already predicted, this shaved summer squash salad with goat cheese and fresh mint was inspired by another dinner out in Oakland at a relatively newer restaurant called The Homestead–shout out to my sister for taking me to all of her favorite spots!
Ribbons of yellow and green squash are tossed with a light lemon-based vinaigrette, thinly sliced red onion, and topped with crumbled goat cheese and fresh mint. For the sweetest and best results, try to find the youngest (i.e. smallest) squash you can. Larger squash tend to be seedier, starchier, and more bitter.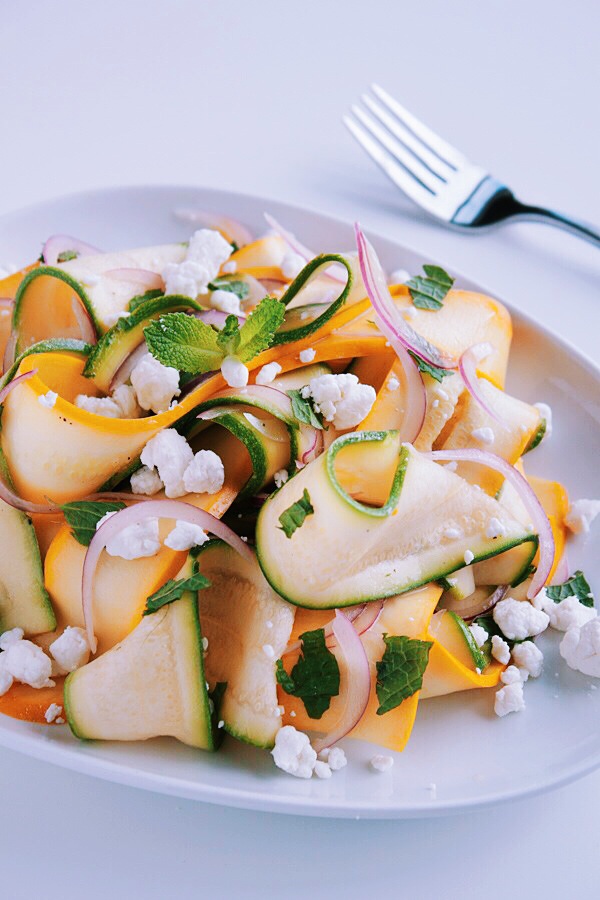 To create thin ribbons of squash, I recommend using a mandolin for the best results. I highly recommend marinating the squash ribbons and red onion in the vinaigrette for at least 20 minutes before serving–it allows the squash to soften slightly and improves the overall texture of the salad.
As is the case with any dish that incorporates so few ingredients, I don't recommend leaving or substitute anything out in this! The mint is just as crucial in the final result as the goat cheese, and so forth it.
Enjoy!