Strawberry Banana Mango Lava Flow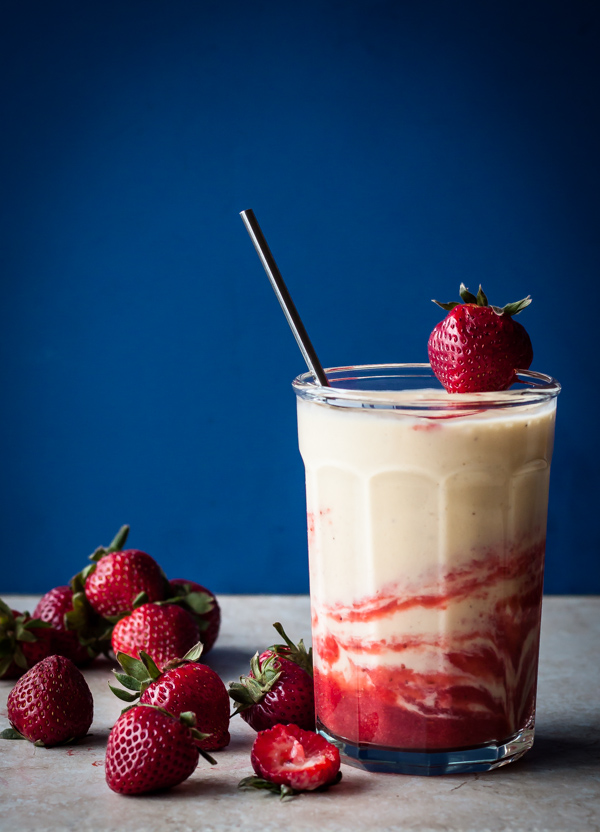 Oh smoothies, how I love you. Is there anything more refreshing? No, no there is not.
I have been blessed to have had a lot of really good smoothies in my life. You see, almost every summer my family travels down to Hilton Head Island in South Carolina.
We spend a week sitting by the pool and beach all day long. Obviously, that part is great. But oh man, the smoothies. The smoothies are the absolute best part.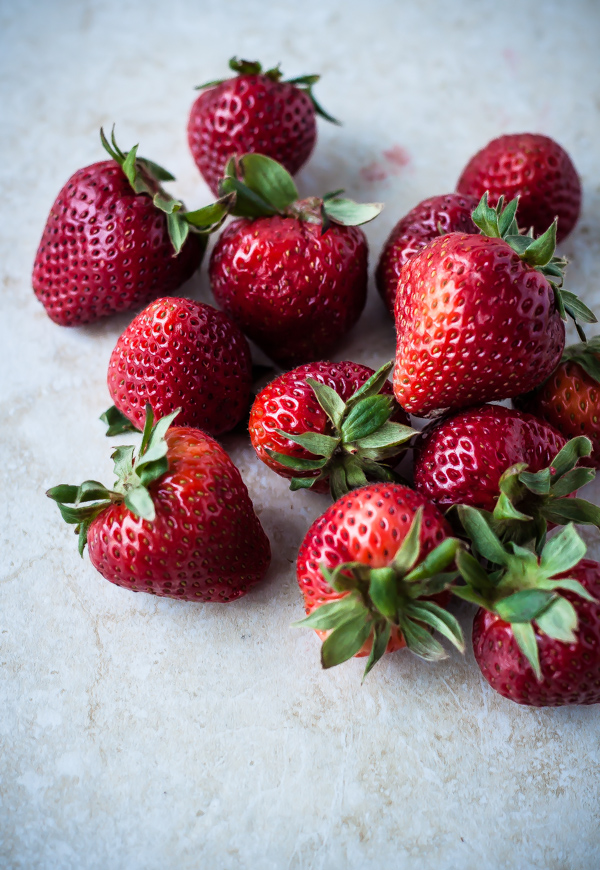 And they are not just any smoothies. They are Pool Bar Jim's smoothies.
Pool Bar Jim's is essentially an open-air bar at our family's timeshare property (run by a guy named Jim)–and it is a Hilton Head Island institution. The guy has PBJ bumper stickers. I mean, I think that says something.
My absolute favorite PBJ smoothie is the banana frost. It creamy, coconut-y, full of fresh banana, and includes a hefty splash of half and half. It is glorious. I'm the boring person in my family who gets the same drink every single day without fail, because it is that good and I can't stand the thought of not getting it every single day.
Occasionally, I decide to be slightly less boring and get the lava flow, which is my go-to runner-up drink. It is essentially a thin layer of strawberry puree topped with a banana based smoothie. The layering effect gives the drink a fun, swirly appearance–and you get varying amounts of fresh strawberry in each sip!
Obviously, the classic lava flow is a bit more indulgent, but this lightened-up version is just as flavorful.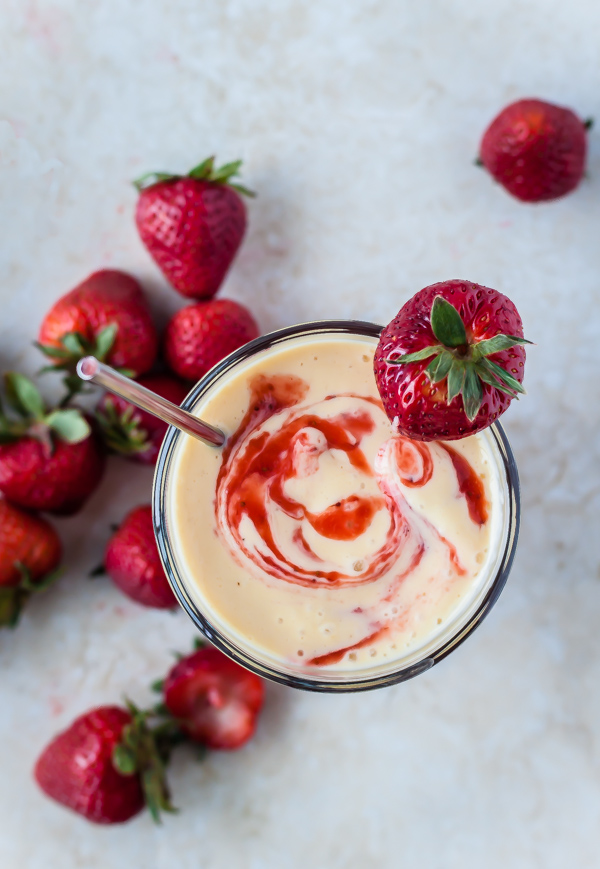 This version is made from a pure strawberry puree (literally, strawberries pureed in a blender) and topped with a thick and creamy banana mango smoothie made with light coconut milk, greek yogurt, frozen banana, fresh champagne mango, and a touch of vanilla extract.

To make clean up a breeze, puree the strawberries, place the puree in the bottom of the glass of your choice, rinse the blender lightly with water, and then blend up the rest of the smoothie ingredients. Pour and drink.
I have a feeling I'll be making a lot of these this summer…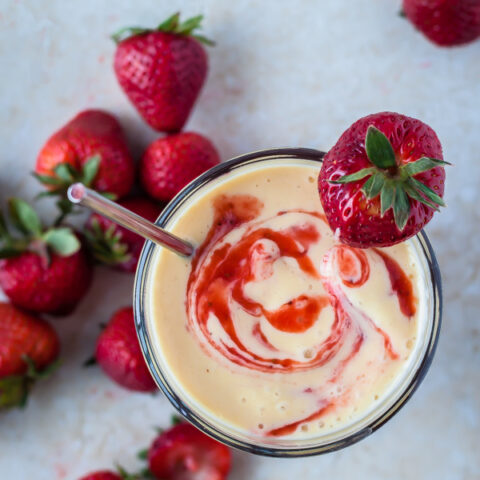 Strawberry Banana Mango Lava Flow
Yield: 2 Servings
A classic lava flow smoothie: pure strawberry puree topped with a banana mango smoothie made from light coconut milk, greek yogurt, frozen banana.
Prep Time: 5 minutes
Additional Time: 5 minutes
Total Time: 10 minutes
Ingredients
4-5 large strawberries, cored
1/2 cup light coconut milk
1/2 cup greek yogurt
1 1/2 frozen bananas
1/2 champagne mango
1/2 teaspoon vanilla extract
Instructions
Place the strawberries in a blender. Puree until smoothie. Pour the strawberry puree in the bottom of a wide glass (or divide up between two glasses, if serving two).
Rinse the blender briefly with water. Place the remaining smoothie ingredients in the blender (in the order listed above) and puree until smooth.
Pour the smoothie gently on top of the strawberry puree to fill the glass. Serve immediately.
Nutrition Information:
Yield: 2
Serving Size: 1
Amount Per Serving:
Calories: 299
Total Fat: 5g
Saturated Fat: 4g
Trans Fat: 0g
Unsaturated Fat: 1g
Cholesterol: 3mg
Sodium: 29mg
Carbohydrates: 53g
Fiber: 6g
Sugar: 38g
Protein: 9g