Style Mile & George Square
My last days in Glasgow were full of more sight-seeing.
We started off the next morning in the West End of the city at the Botanical Gardens.  One of the great things about the city (similar to DC) is that the majority of all museums are free to the public.  The Botanic Gardens were no exception, in fact, they offer public yoga classes right outside on the lawns every weekend.  Neat!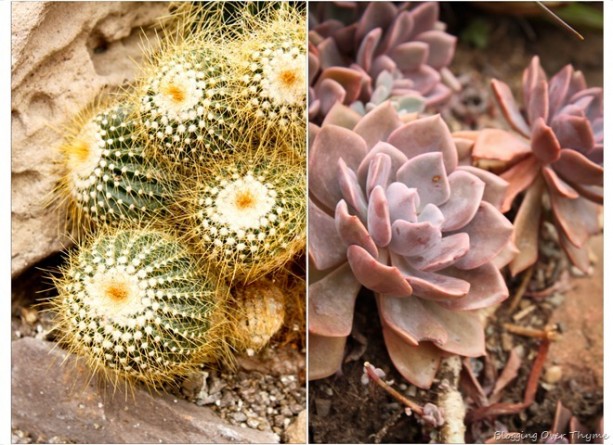 Only a 15 minute walk from my parent's apartment, the gardens were pretty extraordinary, mainly due to the history of the building, also called Kibble Palace (pictured below).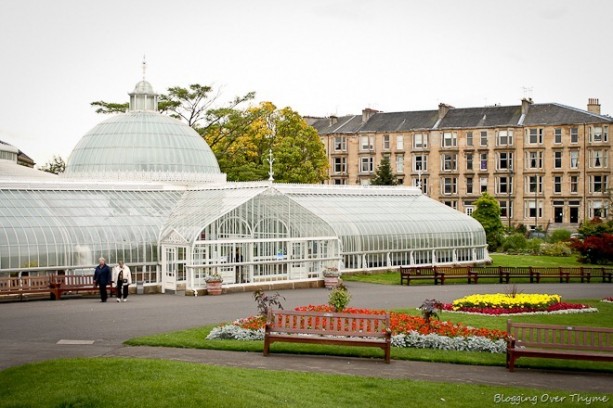 Originally a 1870's conservatory at John Kibble's home, this building was entirely dismantled, transported by barge and cart, and then reassembled in its original form in Glasgow, where it originally was used for concerts and flower shows.  Literally every glass panel and iron work was removed and then put back together again.  I can't even imagine how you do something like that, let alone organize all of it!
Soon after, the Kibble Palace was renovated for its purpose now, a greenhouse for plants from all over the world.
One of the more interesting rooms there (as seen below) was devoted entirely to "carnivorous plants."  I think every plant in there said its origin was the "Northeastern United States"—where the heck are these plants growing?  I've never seen plants like this on the East Coast.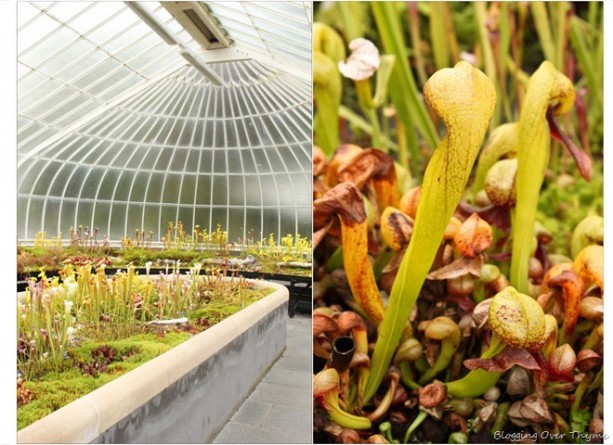 After visiting the gardens, we headed to the local train station, where we took a short ride to downtown Glasgow.  Our first stop included heading down "Style Mile" (Buchanan Street), which is known for high-end clothing shops and jewelry stores.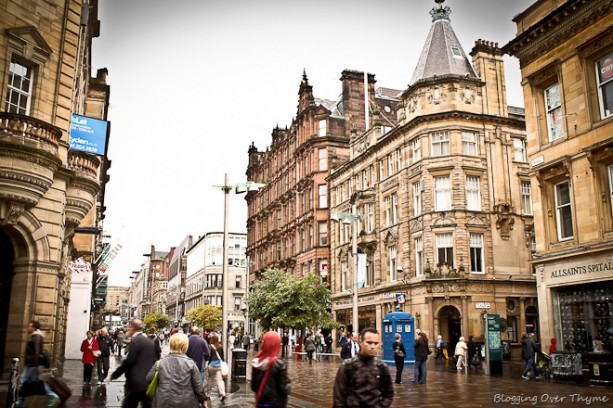 We stopped in the Willow Tea Rooms (designed by Charles Rennie Mackintosh, whom I mentioned in the previous post) for a quick breakfast.  My mom and I filled up on scrambled eggs with a side of Scottish smoked salmon, along with toast and coffee.  We then spent far too much time exploring Glasgow shops.  Style Mile is aptly named—clothing was bought and far too much money was spent.  Guilty as charged!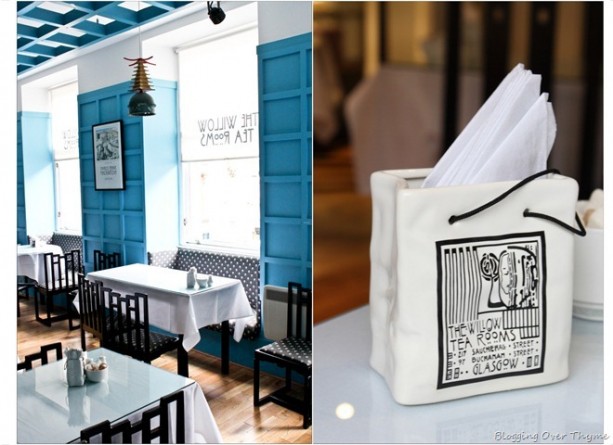 After exploring the shops, we headed to George Square, a few blocks away.  A week before, my mom had told me that they had been filming for the upcoming movie "Zombies" starring Brad Pitt.  The weirdest part about it was that the movie technically takes place in Philadelphia.   Apparently Glasgow was a cheaper film location—it gets even more strange!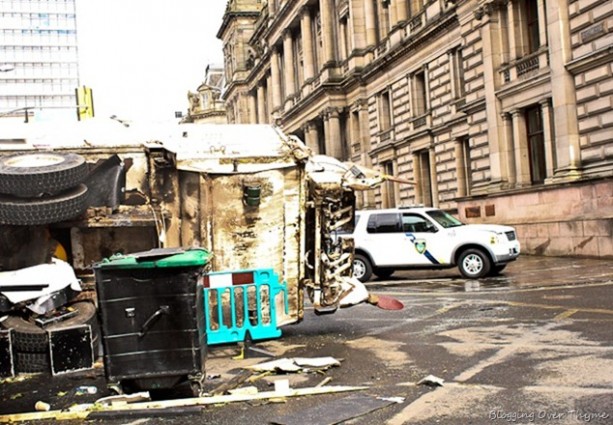 In order to make Glasgow pass off as Philly, they brought in American cars, street signs, traffic lights, and American flags and set up them up all around George Square.
When my mom and I arrived from just around the corner, we quickly realized that filming was still taking place, because the center of the square was blocked off with barricades and a filming helicopter was circling above repeatedly.  Every once in a while you caught sight of a huge group of extras running down the streets of Glasgow, screaming hysterically amidst destroyed cars, trucks, etc.
The picture below is of a destroyed American trash truck with a Philadelphia cop car in the background!   And all these "props" had to be brought from overseas!   Even though I'm not a big fan of zombie movies, I must admit, I think I may have to go see it now.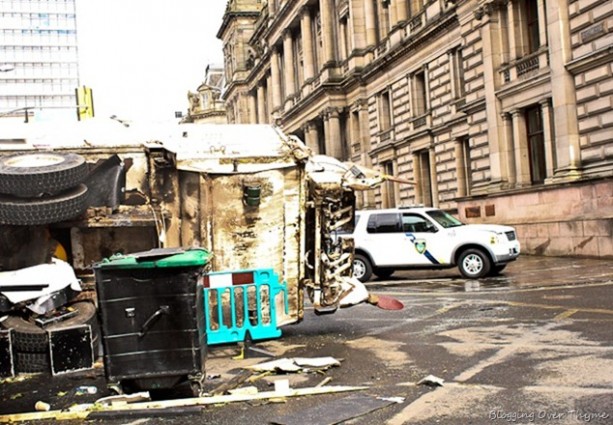 After escaping the madness and huge crowds at George Square, we decided we needed a snack and cup of tea.  Quite the emergency, I know…
We headed back to the West End of Glasgow to Byres Road, where my mom took me to CUP.  We had walked by it on my first day in the city, but had decided to save it for later.  This café takes afternoon tea seriously.  They offer a huge selection of loose teas (probably close to 40-50 varieties!) and home baked treats.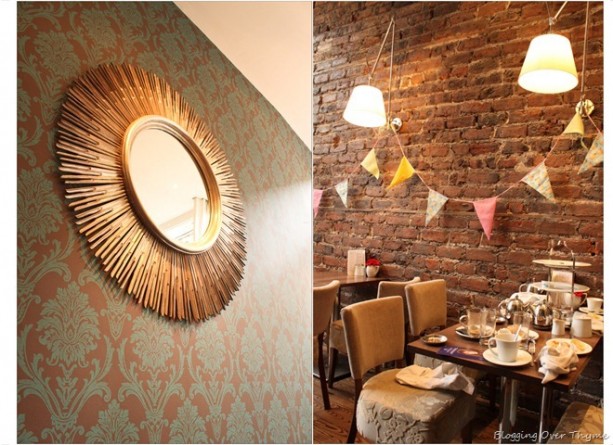 And it gets even better!  Each tea you order comes with a digital timer, specifically set for your tea, to let you know when the 'perfect brew' is ready.  My mom and I decided to get two different Earl Grey varieties:  Palace Earl Grey & Organic Rose Grey.  The Rose Grey tea was full of entire rose buds and had a slightly flowery note to it.  Delicious!
Of course, you can't have tea time without a little treat, so we ordered the house made Cinnamon & Apple scone to share, which was warm, perfectly crumbly, full of cinnamon flavor, with just the right sweetness.  Please excuse the crazy hair below—it was very windy and cold that day!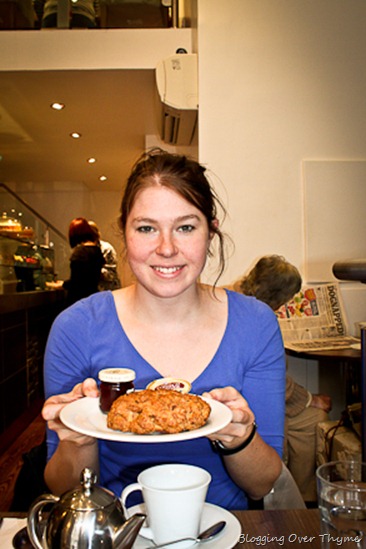 After stuffing ourselves with scones and tea, we headed back down the Great Western Road to my parent's flat, where we called it a day and started to get ready for our train ride the following day to Cornwall, England to visit my grandmother.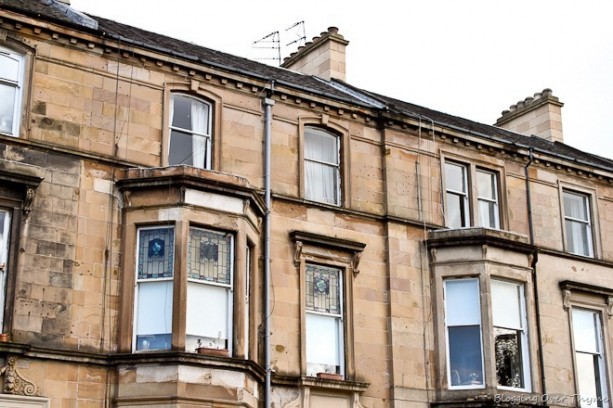 I'm so glad I got to share some of the highlights of my trip to Glasgow with you all!  Having only been to Edinburgh, it was great to explore another city in Scotland.  The people were so friendly and nice (albeit occasionally difficult to understand with their heavy Glaswegian accents), the food great, and architecture beautiful.
It was also great to see the place my parent's have been calling 'home' for the past several months.  Back again soon with an update on the last leg of my trip abroad! 
Missed my latest Scotland posts, you can read them here!
This post contains affiliate links, which means that I make a small commission off items you purchase at no additional cost to you. Please read my
privacy policy
for more information.