Sweet and Savory Corn Muffins
There are some food ingredients I normally don't end up using…almost ever. Some of them I have an aversion to (dill!), others I just either don't have on hand, rarely need, or have shrugged off. Not always fairly, I might add.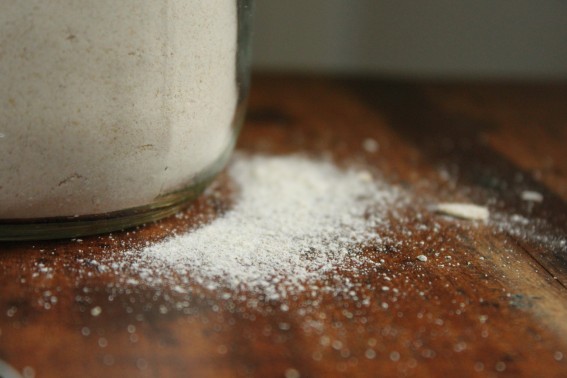 I also have always had a weird thing with not liking savory dishes with sweet add-ins.  Such as fruit as an addition to salad, sweet sauces or vinaigrettes, raisins in any non-dessert course, and last but not least, anything with the adjective "Honey-Baked".  To be honest, I've never actually had honey-baked ham, but I keep hearing advertisements on the radio for it, so that was the first thing that came to mind when I thought of sweet-savory dishes.  I like to keep my sweet tooth as far away from savory tooth (new word?) as much as possible.  In the dessert category, to be exact.
Does this mean that I also don't use cranberry sauce with my turkey on Thanksgiving day?  Why yes, yes it does.  Please don't hate me!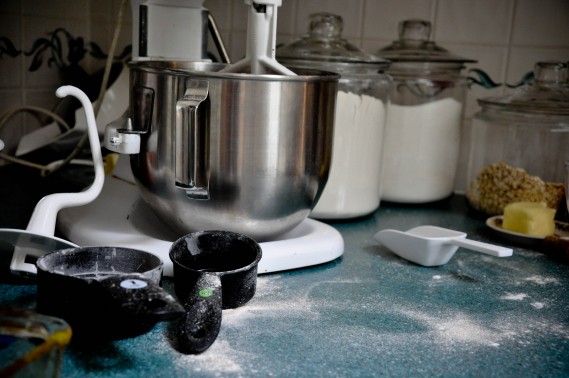 The point of this, you ask?
I might be getting there.  Basically all of this explains why I generally don't end up cooking with  certain foods in the kitchen.   One of them being sweet corn. With the exception of a really great grilled corn on the cob, it's one of those foods I always tend to put aside in the kitchen.  However, lately I've been trying to put aside my prejudices against certain foods (not happening, dill!).  And this is exactly what I did the other day.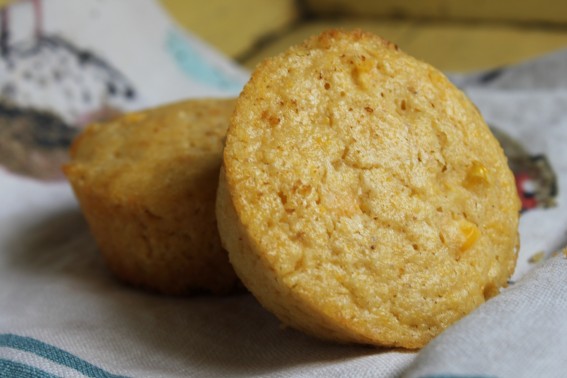 These sweet and savory corn muffins are the perfect accompaniment to dinner and can also be served as a light dessert or snack.  A little honey or maple syrup on top make these even more delectable!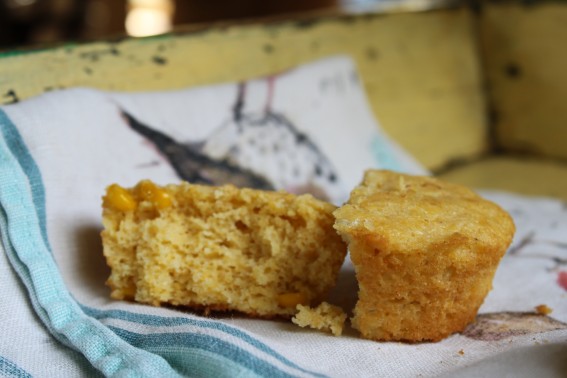 Need a better close up?  Here ya go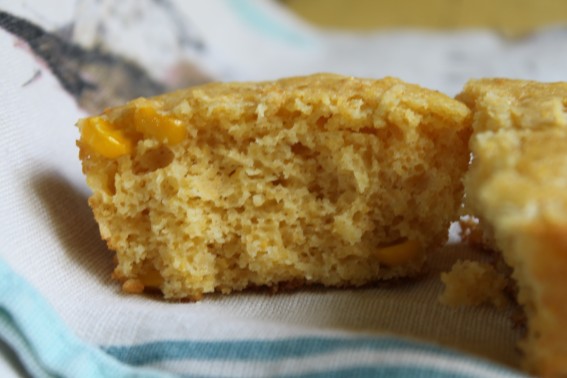 The frozen corn kernels give a really nice texture to these muffins and they occasionally give a burst of flavor in your mouth, which is a fun surprise!  But they are completely optional.  Both my parents don't actually love corn breads (because they tend to be too sweet–I guess this runs in the family?), but they loved these.  They would have preferred leaving out the corn kernels, but I liked them!  It's your choice.
My mom actually ate three of these corn muffins in the span of an hour and then proceeded to playfully yell at me for making something too good to resist.  Compliment taken.
These would be a perfect muffin to serve with Thanksgiving dinner too!  Followed, of course, by a long nap 😉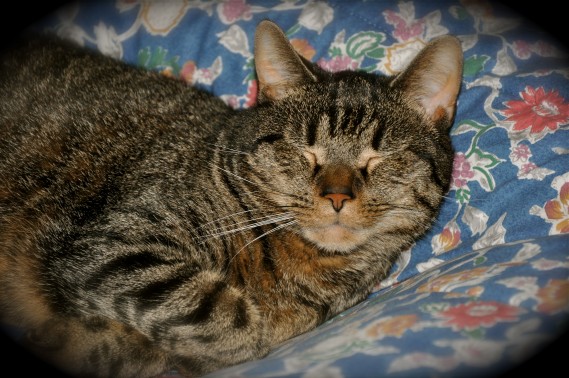 Ok, but seriously, if you ever see a recipe on this blog that includes dill (except in minute quantities), it means I've been held hostage and forced to cook and write about it.  Got it?  Ok, good.  Slight exaggeration, but not completely out of the question.