Hearty Winter Minestrone Soup
While I haven't fully embraced waking up to frost-ridden grass or the need to wait 20 long minutes for my ancient car to warm up, I have embraced the upcoming winter season in my kitchen.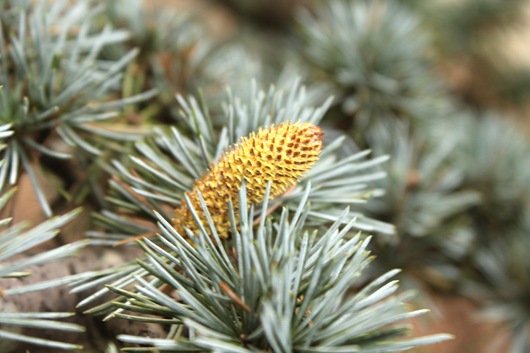 Listening to top of the chart songs on the radio while baking or making dinner have been replaced by listening to the "Peaceful Holidays" station on Pandora. Everyday mugs have been stored away in exchange for festive Christmas mugs. Shorts and bare feet are gone in lieu of fuzzy slippers and sweatpants.
The warmth of a preheated oven is no longer a nuisance, but a nice hand warmer. The tune of Katy Perry's "California Gurls" (oh the joy of repetitive radio stations) finally has left my head to be replaced with Carol of the Bells. My favorite.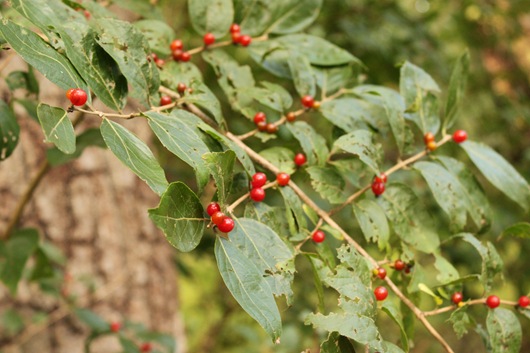 Ever since the weather has gradually become colder, the trees have lost their leaves, and the days have gotten shorter and shorter, I have had a one-track mind. Soup. I have been craving it non-stop.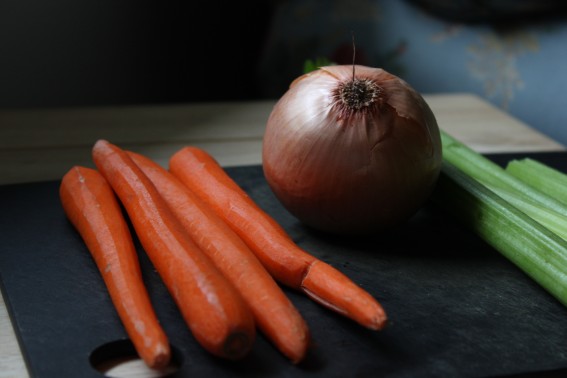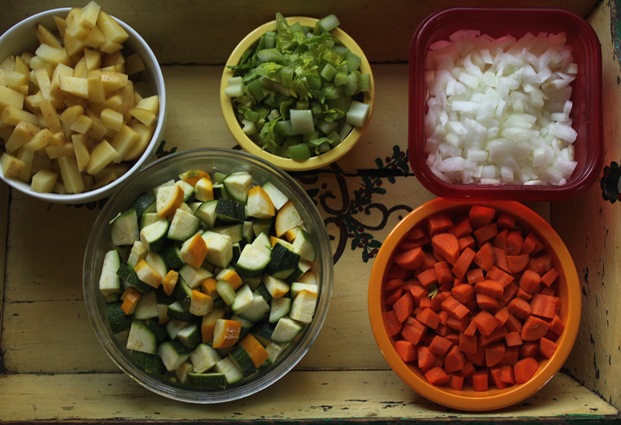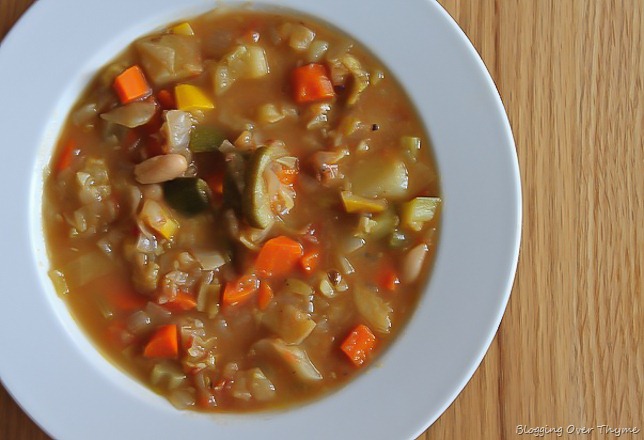 I love hearty soups for many reasons. They are very satisfying and filling, but not so much so that you feel like you have overeaten. They also make excellent leftovers, both to put in the refrigerator or freeze. It's actually my experience that soups almost always taste better the second day around. They are also a great excuse to either buy or make a great crusty bread.
This one has been a family favorite for years. Minestrone. Unlike Southern Italy's minestrones that contain pasta or others that contain many different types of beans, this one is mostly vegetable. However, a few add-in's, such as cannellini beans and chopped potato, make it extra hearty.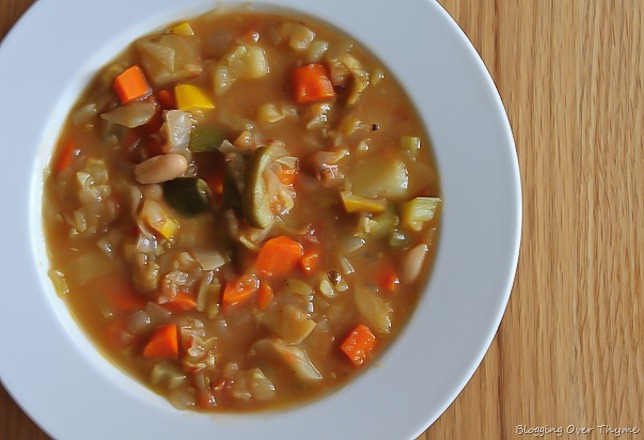 One of the things that make this soup so delicious is the long-cooking process. You should really let it sit and simmer on low heat for about three hours. So, this is definitely a soup to make on a weekend or day that you have more time in the kitchen. If you take the time the night before to chop up all the vegetables (excluding potato, which will brown) and put them in different containers, pop them in the fridge the night before, the entire process goes much faster.
In fact, the active cooking time is really only about 20-30 minutes, excluding preparation. Then just put it on low, partly cover, and let it do its own thing until you're ready to eat.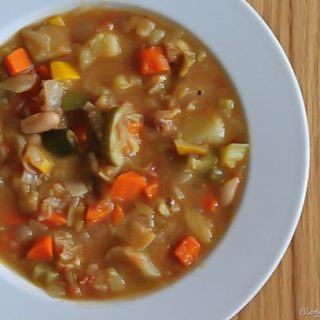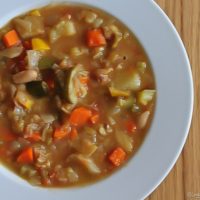 Hearty Winter Minestrone Soup
Yield: 8 Servings
Prep Time: 20 minutes
Cook Time: 3 hours 30 minutes
Additional Time: 10 minutes
Total Time: 4 hours
Ingredients
1 1/4 cup chopped canned tomatoes
4-5 carrots, chopped
4 stalks celery, chopped
4-5 Yukon Gold potatoes, unpeeled & chopped
4-5 green or yellow zucchini, chopped
1/2 head Savoy cabbage, chopped thinly
3 yellow onions, chopped
1 can cannellini beans, rinsed and drained
6 cups organic low-sodium free-range chicken broth
2 bay leaves
2 tablespoons extra virgin olive oil
tablespoon butter
sea salt & pepper
Parmigiano-Reggiano parmesan rind (optional)
Instructions
Put a large stockpot on medium-low heat. Add olive, butter, and onions and cook for 2-3 minutes until slightly translucent in color.
Add carrots and cook for 2-3 minutes, stirring occasionally. Follow this procedure with celery, potatoes, zucchini (adding and cooking each vegetable individually for 2-3 minutes).
Add the shredded cabbage and let cook for 6 minutes, until wilted. Continue stirring the pot once or twice.
Pour in broth, bay leaves, chopped canned tomatoes, and cheese rind. Season with salt and pepper. Cover, increase heat, and let bring to boil.
Immediately, decrease the heat to low, cover, and let simmer for 3 hours. However, this can be discontinuous over the course of the day, if need be. The soup should be thick, but if too thick, you can always add a cup of additional broth.
10 or 15 minutes before serving, add in drained and rinsed cannellini beans. Serve hot, sprinkled with fresh parmigiano-reggiano cheese.
Nutrition Information:
Yield: 8
Serving Size: 1
Amount Per Serving:
Calories: 241
Total Fat: 6g
Saturated Fat: 2g
Trans Fat: 0g
Unsaturated Fat: 4g
Cholesterol: 9mg
Sodium: 1034mg
Carbohydrates: 40g
Fiber: 7g
Sugar: 6g
Protein: 9g
A Beautiful Plate provides nutritional information, but these figures should be considered estimates, as they are not calculated by a registered dietician.
This post contains affiliate links, which means that I make a small commission off items you purchase at no additional cost to you. Please read my
privacy policy
for more information.