To My Nonno – Traditional Italian Pesto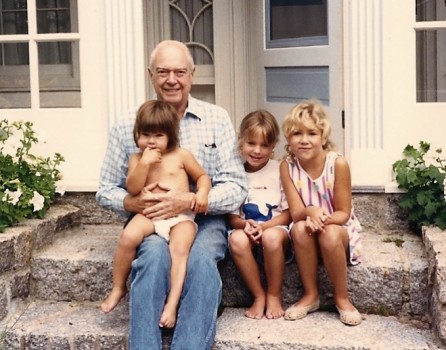 Me (in Nonno's lap) & My Sisters in Maine
Yesterday afternoon, my Nonno (grandfather in Italian) passed away from a heart attack.  My parents were in Florida visiting him when it happened, I was here at home.  Even though he hasn't been doing well lately, it still wasn't expected to happen so suddenly.  And as one usually feels in these situations, I wish I had had the chance to see him and say goodbye.
As a mini-tribute to him, here are a few memories and tidbits about him, I will never forget:
His love of calamari fritti, Scottish shortbread, and Peking Duck.  While they definitely don't go hand in hand, whenever I think of these foods, I always think of him.
100% Italian.  Born and bred.
Speaker of 5 languages.
Visiting his house in Maine (picture above) when I was younger, going tad pole fishing, and eating lobster.
The artist.  He loved carving, making antique frames, and designing houses.
Bouncing me up and down in his lap when I was younger.
The man who loved a good deal.  He loved the store Marden's and would buy any quantity of anything if it was on sale!  He even bought my dad light-up slippers once and a brown corduroy tie!
Not always politically correct.  But always amusing.
And last but not least, bringing us blocks and blocks of Parmigiano-Reggiano from Italy, as well as Mason Jars full of homemade pesto.  So in his honor, and because I know he would have appreciated this meal himself, that is exactly what I made last night.
Comfort food at its very best.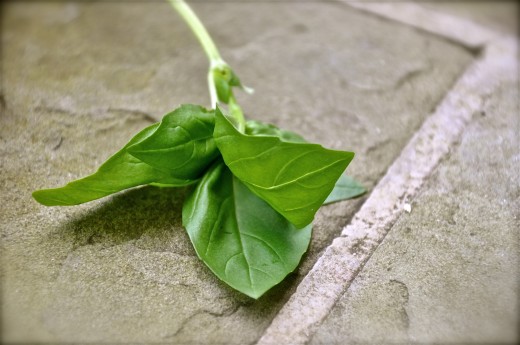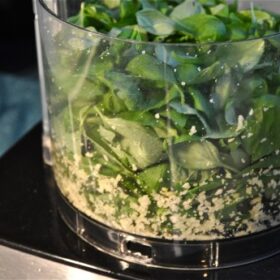 Traditional Italian Pesto
Ingredients:
3 cups fresh basil leaves
1/4 cup extra virgin olive oil
2-3 garlic cloves, peeled
1/4 cup, freshly grated Parmigiano-Reggiano cheese
1/2 teaspoon freshly ground pepper
1/4 teaspoon salt
2 tablespoons toasted pine nuts (optional)
Directions:
Toast the pine nuts in a small skillet over medium heat until just fragrant.
Add garlic cloves to food processor and pulse until minced.
Add rest of the ingredients (except cheese!) and pulse until desired consistency.
Cook pasta, drain, stir in pesto, add cheese and serve.
Pine nuts are a great addition to pesto, but are completely optional. If you don't have any on hand, they won't be missed. It will just bring out the great taste of basil even more.
All images and text ©
.
I'll miss you…