Wedding Weekend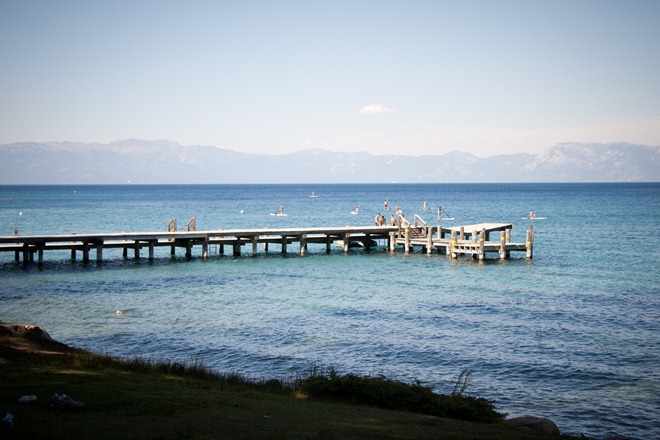 The past week and a half have zoomed by!  And for good reason.  Fourth of July was followed up with a six-day work week at the restaurant.  And then early last Thursday morning, Connor and I flew out to Lake Tahoe, California for my oldest sister's wedding this past Saturday.  It was a very fun weekend full of festivities!
We arrived on Thursday mid-day and ended up falling asleep poolside for several hours, before heading out to a local dinner spot right on the water called Sunnyside.  Fish tacos all around, followed by a table-shared dessert known as "Kimo's Hula Pie" (just imagine a ton of Macadamia nut ice cream, whipped cream, & hot fudge).  We had lots of fun talking about the upcoming big day with my soon-to-be-married sister, Alessandra—as well as poking fun at the wedding DJ, who went by the name, all joking aside, "DJ Smooth Fingers"…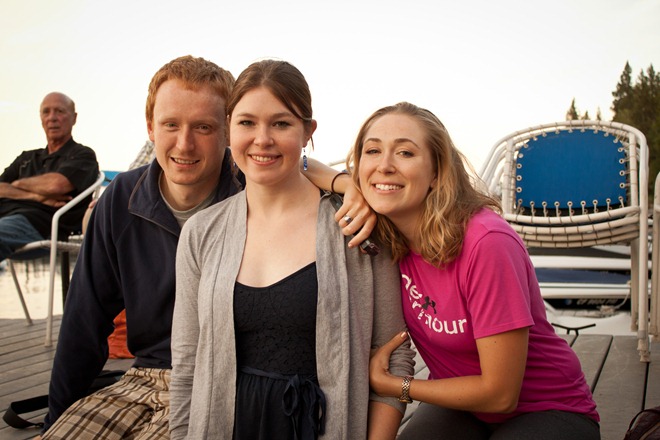 The next day was a blur, but it started off with a filling and yummy breakfast at Rosie's Café, in Tahoe City, with my other sister, Pippa, and her fiancé, Brian, who arrived the previous night from New York City.  We were able to sit on the front porch and enjoy views of the lake, while we dined on huevos rancheros, corn beef hash (which Brian raved about), and unlimited coffee refills.
The weather was also in the mid 60s and I wore jeans for the first time in months!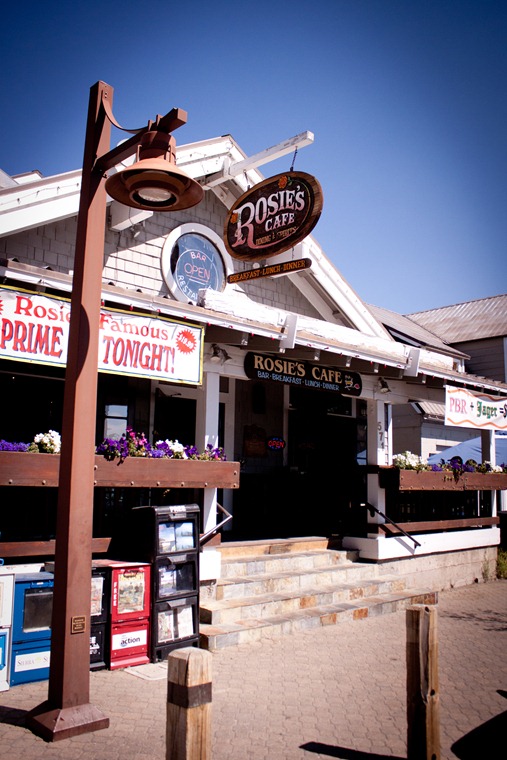 The remainder of the day was spent back at the resort, located in Squaw Valley, a short drive from the lake.  Connor and I ended up going on a brief hike to Olympic Village, before heading back to the resort to enjoy a few hours by the pool.  After all—I was trying to use this mini-trip as a much needed vacation!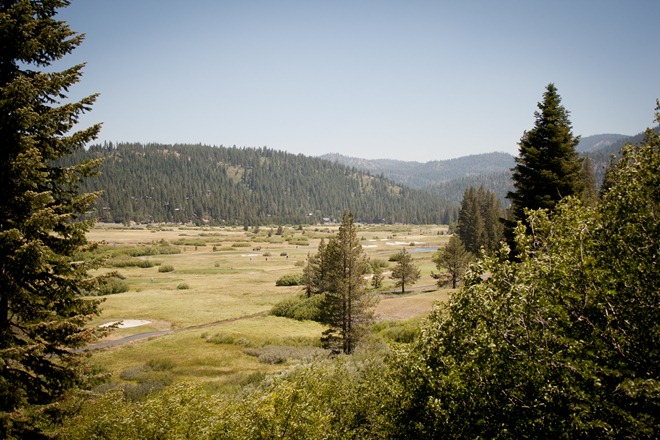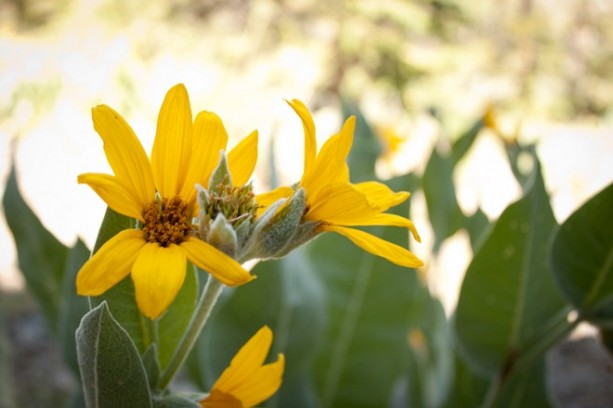 Then I was off to the venue with the rest of the wedding party for a short rehearsal, before heading back to go to the rehearsal dinner—hosted at my brother-in-law's parents house just a mile down the road.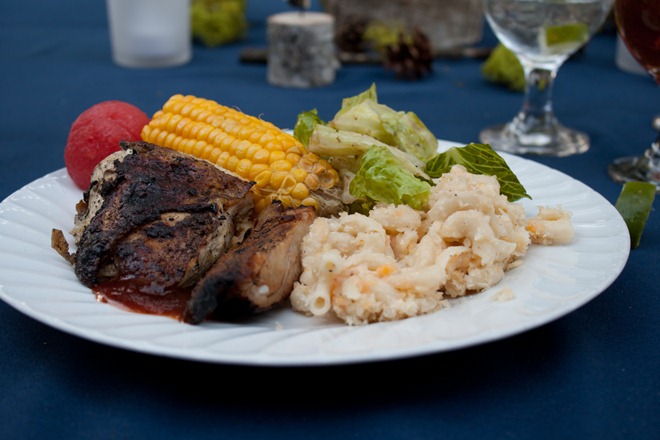 It ended up being a really nice night filled with some speeches (including one by me and my sister), a great slideshow put together by my mom (seen below), as well as some delicious casual BBQ food.  All of the decorative touches, including the flower centerpieces were put together by my brother-in-law's mom that morning.
We even got to make homemade s'mores on their outside fireplace at the end of the evening!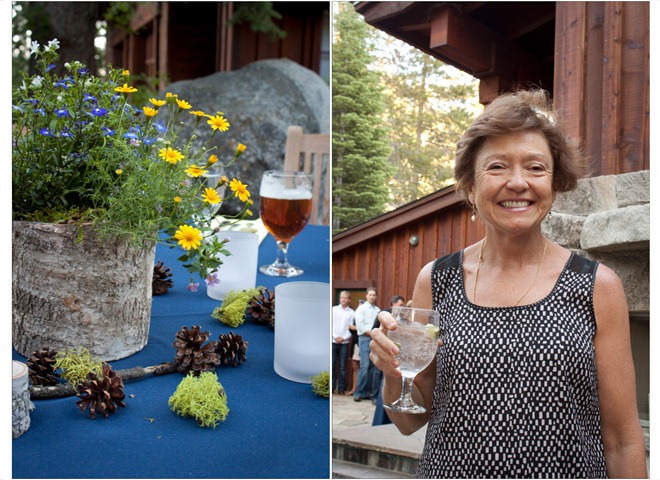 The next day—the wedding day—started off very early!  My sisters, my mom and I ended up getting our make-up professionally done at 10 am (!), followed by hair for the rest of the bridal party.  I felt very pampered by the end of the day!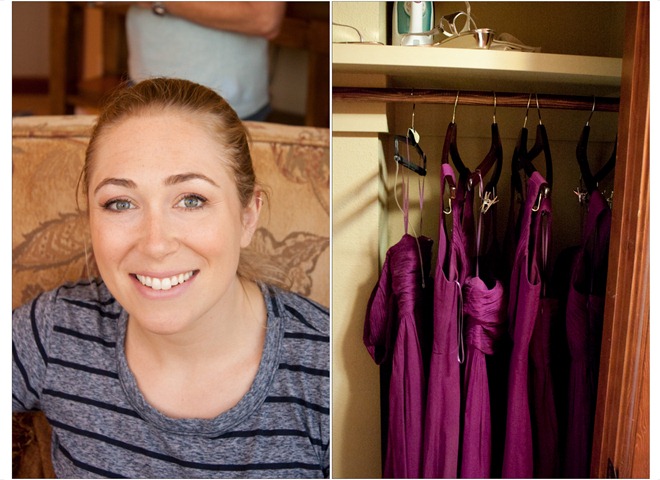 The actual ceremony was at 5:30 and located outside right on the water at the historic Hellman-Ehrman mansion, which is part of the Sugar Pine Point State Park.  Everything was held outside and luckily, the weather ended up being perfect the whole evening.  Champagne, dancing, & lots of great speeches filled the night!  DJ Smooth Fingers totally validated her stage name…
Overall, it was a great weekend and I can't wait to enjoy my other sister's wedding in DC in late August.  Unfortunately, I didn't take any pictures (or even carry my camera) of the ceremony or reception this past weekend, but hopefully I will have some (professional) photos of the day to share at some point soon!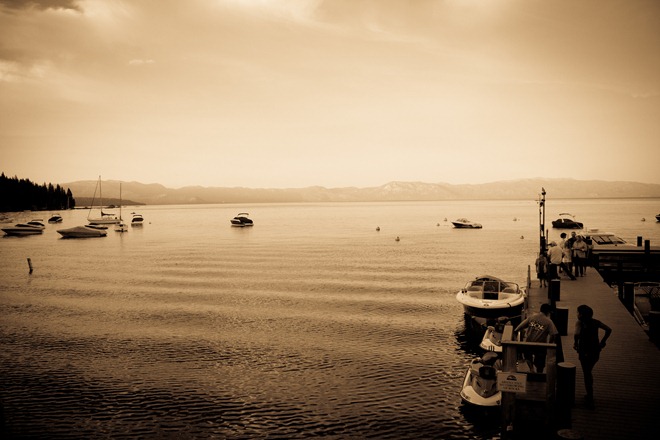 Back soon with another school update on my recent "Canning & Preserving class!
This post contains affiliate links, which means that I make a small commission off items you purchase at no additional cost to you. Please read my
privacy policy
for more information.