Welcome to Chicago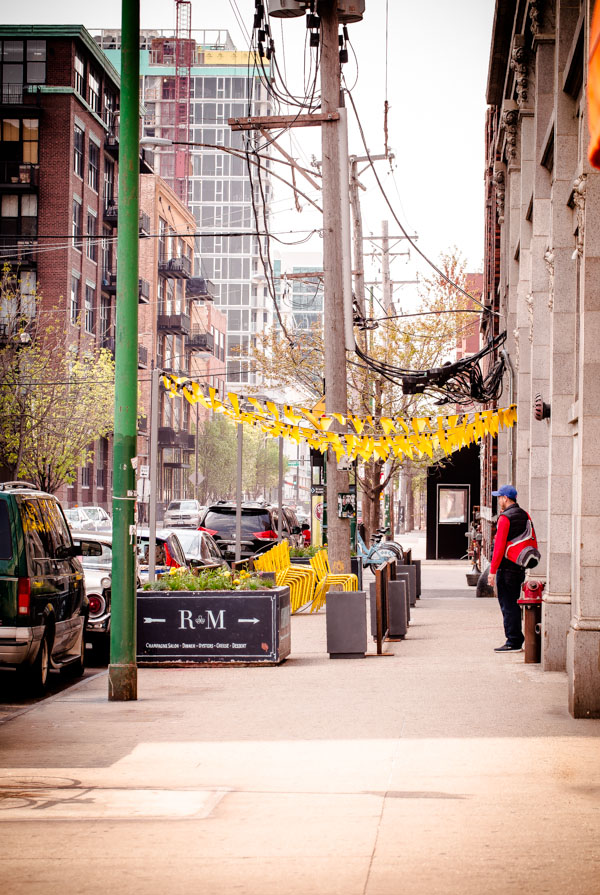 This past week was huge for us! [I'm beginning to sound like a broken record.]
We traveled to Chicago to find our new apartment and home! We arrived in the city last Sunday morning and gave ourselves practically an entire week to search, look, explore various neighborhoods, and find the right place for us.
I was excited, but definitely nervous going into this apartment hunt. The trip marks only the second time I've been to Chicago…ever. Although I loved the city during my visit in November, I hadn't been back since and this time, it was real! No speculation, no uncertainty, no wondering, no "maybe if we move to Chicago…"
It's officially happening. The pressure was definitely on, and I would be lying if I didn't say that I was a bit worried that I wouldn't like it the second time around.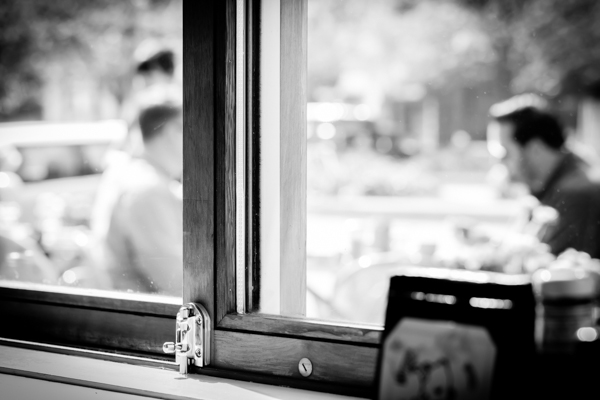 A few weeks prior to the trip (pretty much right after the wedding), we started speaking to some people in the area (mostly apartment brokers representing various properties–thankfully their services are free!), friends of friends, and vaguely looking at listings online.
But, for the most part, we knew most of the apartment hunt would take place during our trip.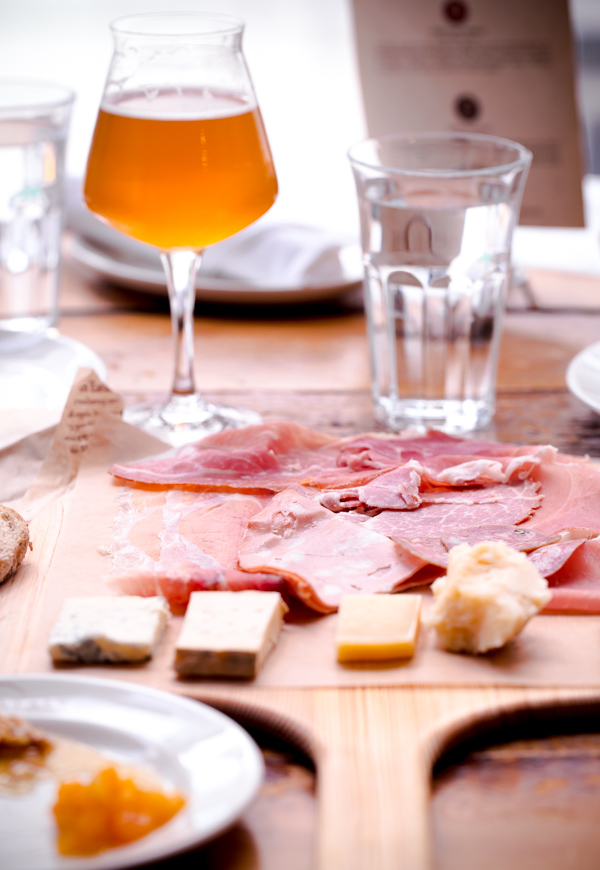 Our trip consisted of approximately 50% apartment hunting and 50% eating. The apartment search got a bit exhausting after a while, but as I'd like to say, the eating part made up for it. If you're curious, I included a list at the bottom of this post with all of the great places we went to during our time in the city!
Since Connor and I weren't familiar with most of the areas in Chicago (aside from having a vague idea of which areas we liked), we decided to stay in three AirBnb's in three different neighborhoods: Lincoln Park, River North, and West Loop.
It was an idea that came to me before our wedding, and I recommend it highly to anyone moving to an unfamiliar city! It gives you the chance to interact with people from the area, feels like home in a way that a hotel does not, and gave us a chance to explore and walk around various neighborhoods–i.e. in a way that felt like we were living there.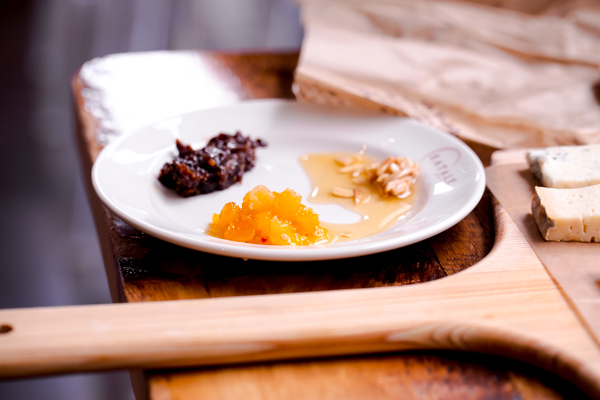 We got to Chicago mid-Sunday and put off the start of the apartment search to Monday morning. Our first AirBnb was located in River North, right in the heart of the city.
It's a great area because it is near tons of shops, lots of restaurants, and of course, my favorite: Eataly.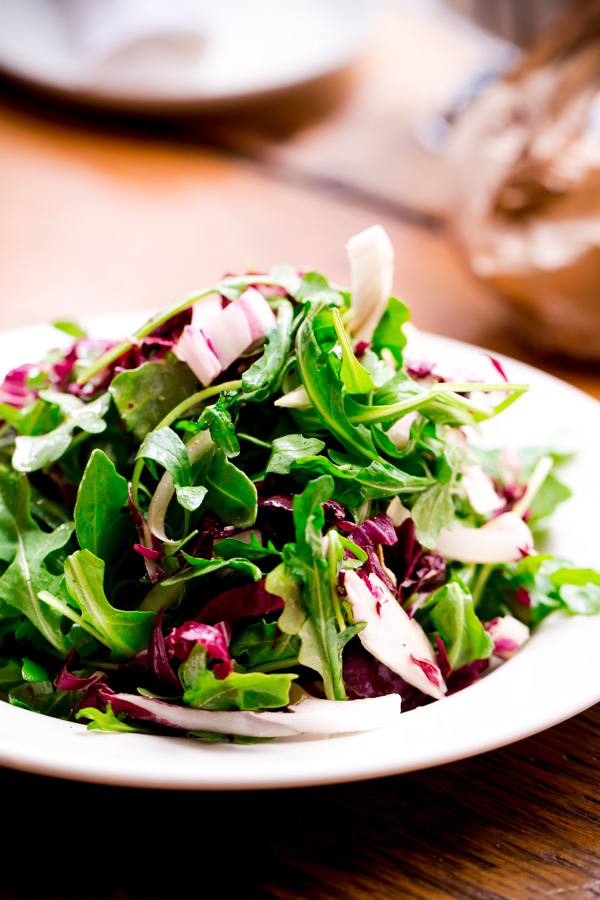 In fact, it was our first destination once we got into the city. I've been to the location in New York City a few times, but it was my first time at the Chicago location. We treated ourselves to a delicious platter of charcuterie and cheese, a simple (but perfect) salad, and toasted to our upcoming apartment hunt with house-brewed Saison beer (so good!).
Obviously, there are a million amazing food destinations in Chicago, but the idea of living within arm's reach of this mecca of Italian cuisine and impeccable ingredients immediately got me excited. The trip was off to a good start!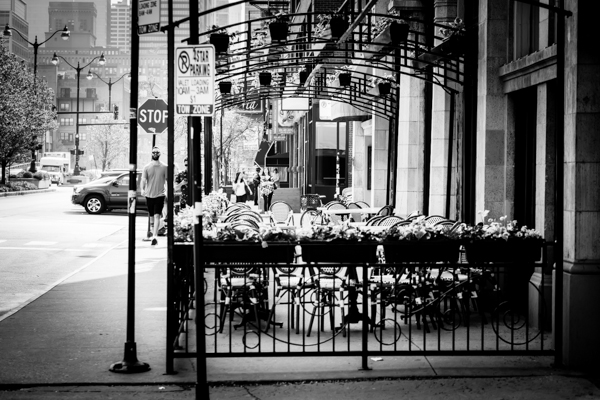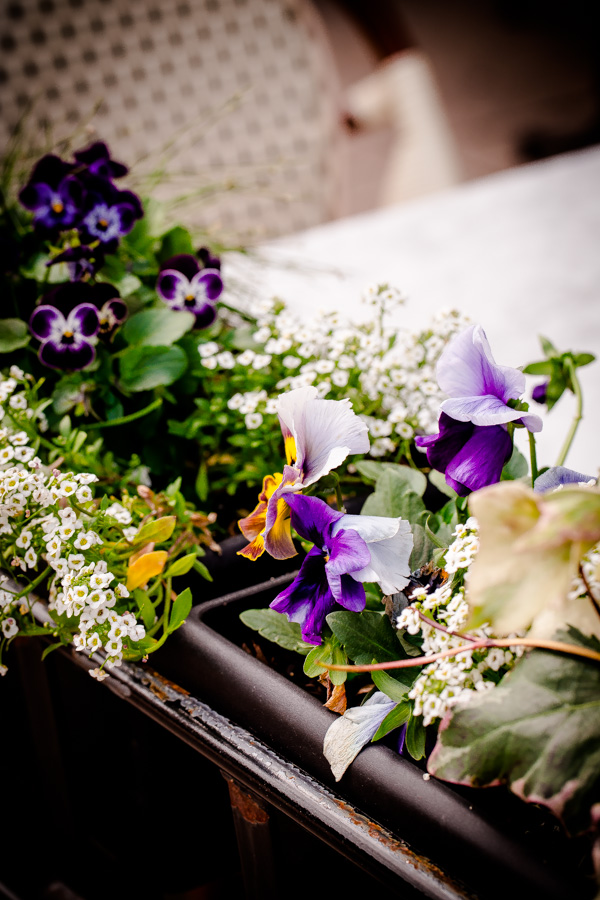 Bright and early the next morning, we started the apartment search! We looked at a few apartment listings by owner, before transitioning to looking at various apartment buildings all over the city.
For those of you familiar with Chicago, we looked at places between Lincoln Park (the furthest North we considered to minimize Connor's commute time to work) and South Loop–a pretty big area to cover in a few days.
We wanted to give ourselves options, see what our budget could get us in different areas, and check out various neighborhoods.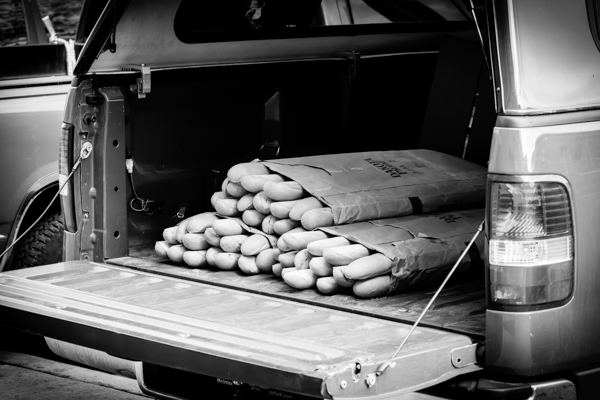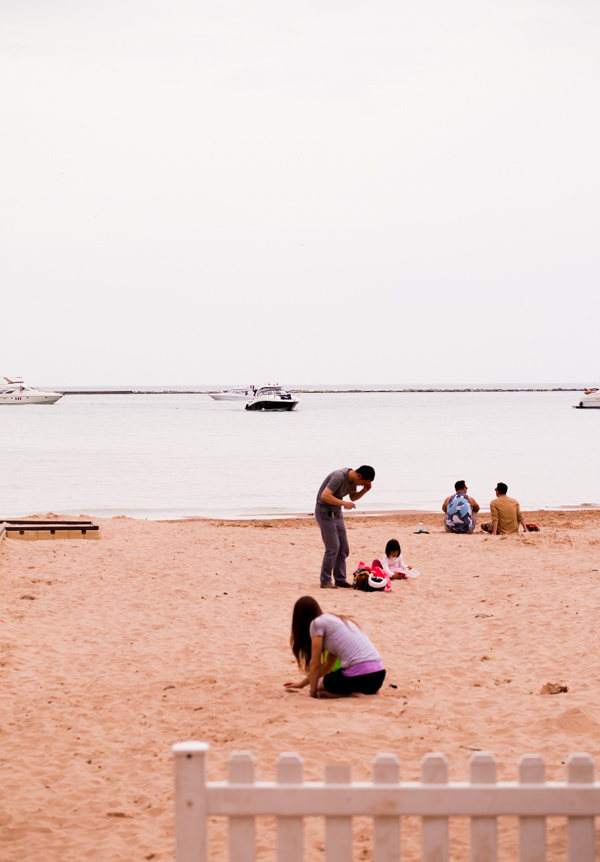 We spent nearly 100% of Monday, Tuesday, and Wednesday looking at apartments–either in person or trying to find last minute listings online! As we learned pretty quickly into our search, apartments disappear off the market extremely quickly in Chicago (sometimes within a few hours), particularly at this time of the year.
We were advised by multiple people that if we liked a place, we should put in an application, and make a decision fairly quickly. Either decide on a place right away or be prepared to lose out on it. No pressure, right?
In the end, we worked with four different brokers and probably saw more than 20+ apartments in total. Some of them were within the same apartment building (various floors or floorplan options), but most of them were in different buildings or locations.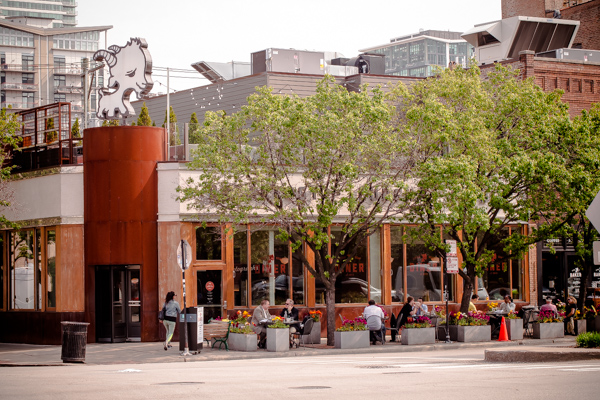 We saw everything from a unit within a two-story townhouse, to an apartment on the 57th floor of a building! Modern, traditional, incredibly dark, incredibly well-lit, you name it and we probably saw it.
We even saw one apartment that was directly on top of the 'L' track–which as you can imagine, was incredibly loud (aka. not happening). I'm pretty sure our cat, Max, would have spent the rest of his life under our bed terrified.
The whole process was a little insane, and we had to take a million pictures with our phones in order to keep track of all of the apartments we saw!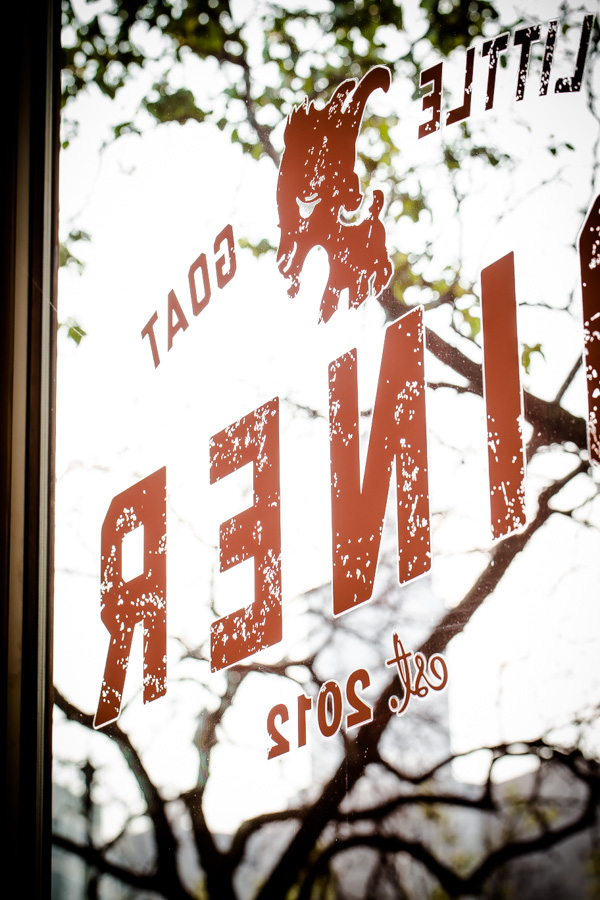 After looking at a lot of places (and getting a better feel for what we we wanted), we found an apartment within River North on Tuesday evening and went as far as filling out an application to reserve the apartment. We even shared the news with our family that night!
The hunt appeared to be over.
Connor and I felt pretty good about it, but couldn't help but wonder if we should look at a few more places the following day to be absolutely sure–particularly since we had already set up an appointment with another broker to see a few more neighborhoods the following morning!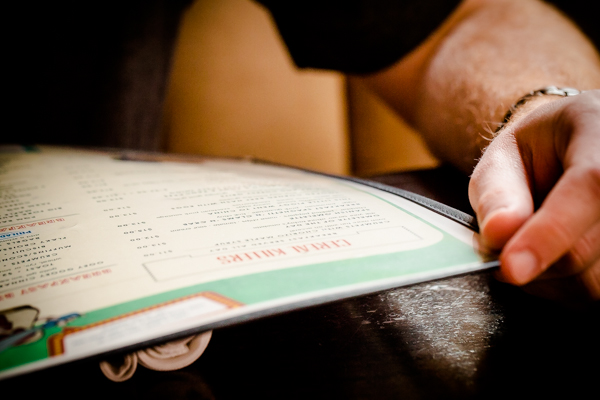 The next morning, we woke up bright and early to head down to one of the neighborhoods we had heard so many great things about–one that had been recommended to us for a while, but we hadn't had the chance to explore ourselves just yet–the West Loop.
I had been speaking to this broker for a few weeks leading up to the trip, and I had a feeling she had a pretty good sense of what we both liked and what we were looking for!
We saw one nice, smaller unit in a building, but quickly ruled it out due to the fact that they were in the midst of building a high-rise directly in front of the unit's windows, which would inevitably block out nearly all of the natural light coming into the apartment. No, thank you.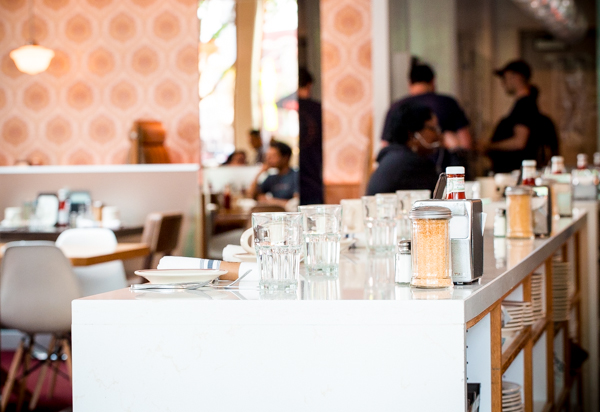 After that, we headed to one last option in the West Loop! At this point, we still hadn't had the chance to walk around the neighborhood much or get a feeling for the surrounding area. However, we were immediately impressed with the next unit.
It was bigger than the unit we were considering in River North, the light was incredible (southeast exposure! aghhh!), it was much more reasonable in price, the building had great amenities, it had a standard-size gas stove (the River North unit had an electric stove and apartment-sized oven) and even better–it was within walking distance to both Whole Foods and Mariano's.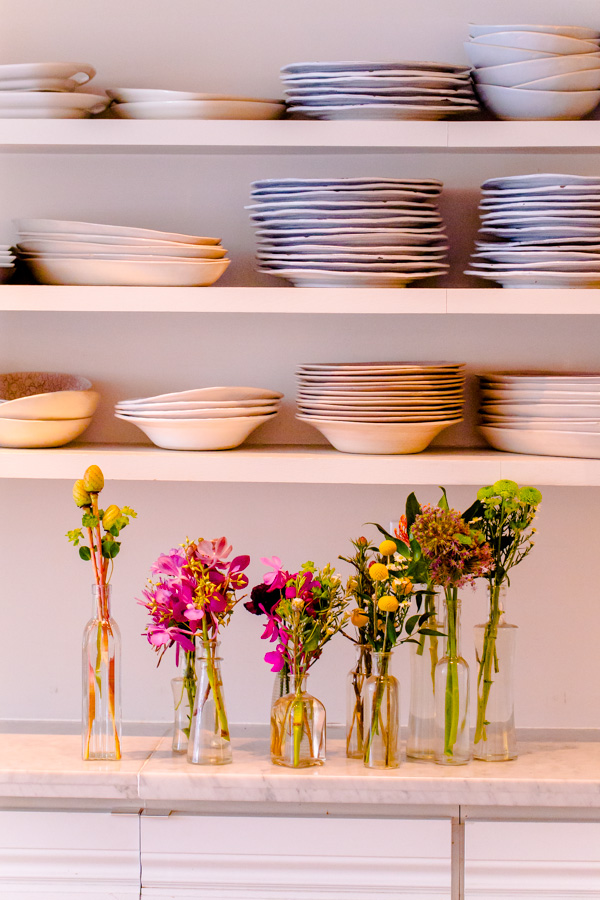 At that point, we quickly decided that this was a much better option for us–regardless of how we felt about the neighborhood. We filled out an application, and were feeling good.
To get us familiar with the surrounding neighborhood, our broker then took us on a walking tour of the area. Within a few minutes of starting our walking tour, we both were feeling incredibly excited. Greektown (full of amazing family-owned restaurants and a few small Greek grocers) was steps away, and our apartment was only a 5 to 10 minute walk from Chicago's infamous 'Restaurant Row', an area packed with tons of amazing restaurants, old-school butcheries (the area is the old meat-packing district), and a few restaurant supply stores.
It was about 2 o'clock in the afternoon and the area was packed with people sitting outside eating lunch. The area felt incredibly vibrant, but had more of a neighborhood feel and was a bit quieter than River North–something we both preferred!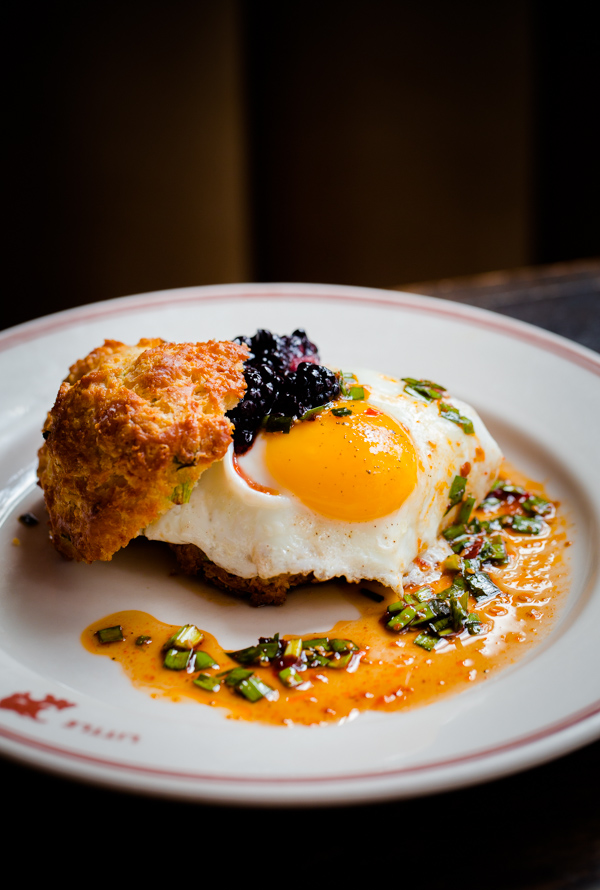 Within a block of 'Restaurant Row', we walked by a tiny alley, which has been turned into an outdoor Texan BBQ joint, called Green Street Smoked Meats. Within that tiny alley alone was a hidden ramen joint and a tucked away champagne bar.
Across the street from that? Chicago's SOHO House, housed inside an old industrial warehouse, the first two floors of which are open to the public and filled with amazing little cafes, including a chicken shop, a pizza place, and on the ground floor, The Allis, a beautifully appointed lounge and cocktail bar, where you can bring a laptop, read a book, and do some work.
All of this within just arm's length of the apartment? We were sold. To make a long story short (um, this post is 2000+ words), we officially chose the West Loop apartment and are moving in on June 10th to get settled before Connor starts his residency a few days later.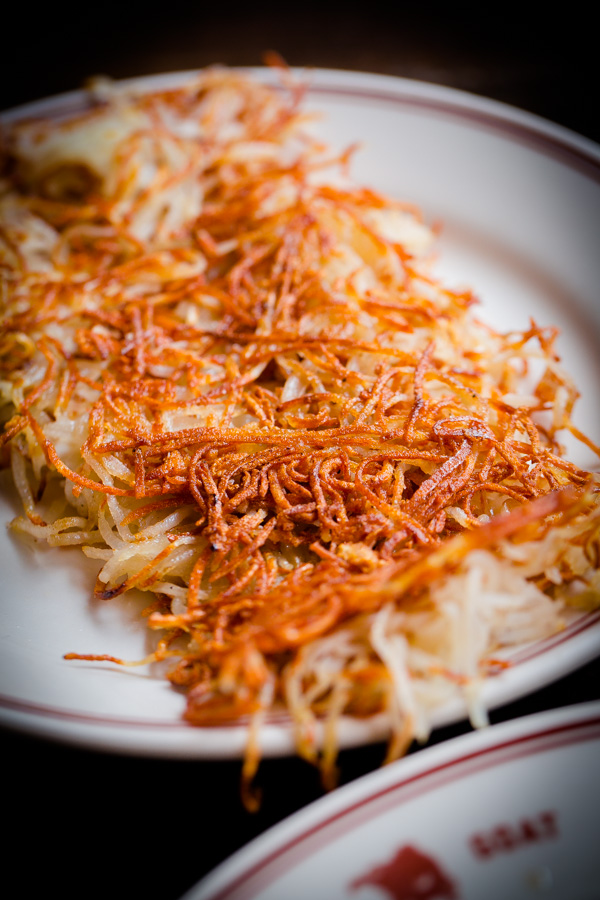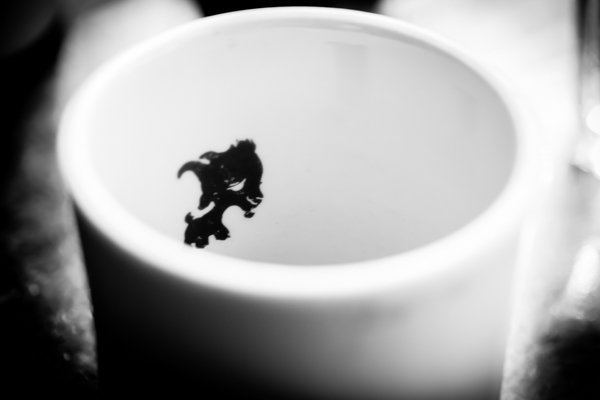 I don't think either of us expected to feel this confident about our new neighborhood or as excited for the upcoming move! The surrounding area is so vibrant, and I know the food scene will be incredibly inspiring for me, and for my work. Not to mention, it is such a fun area to live in.
I also can't wait to get cooking in our new kitchen. I'll be able to take more process shots for the blog, as it gets direct sunlight! Maybe I'll even start experimenting with cooking videos? Plus, I'll have a much-needed space to focus and do work (aka. a real office).
Obviously, we are still sad to say goodbye to our family and friends in the DC area (if we could take them with us, we would!), but I have a feeling we will love Chicago! Here's to many exciting adventures, and lots and lots of awesome food, ahead!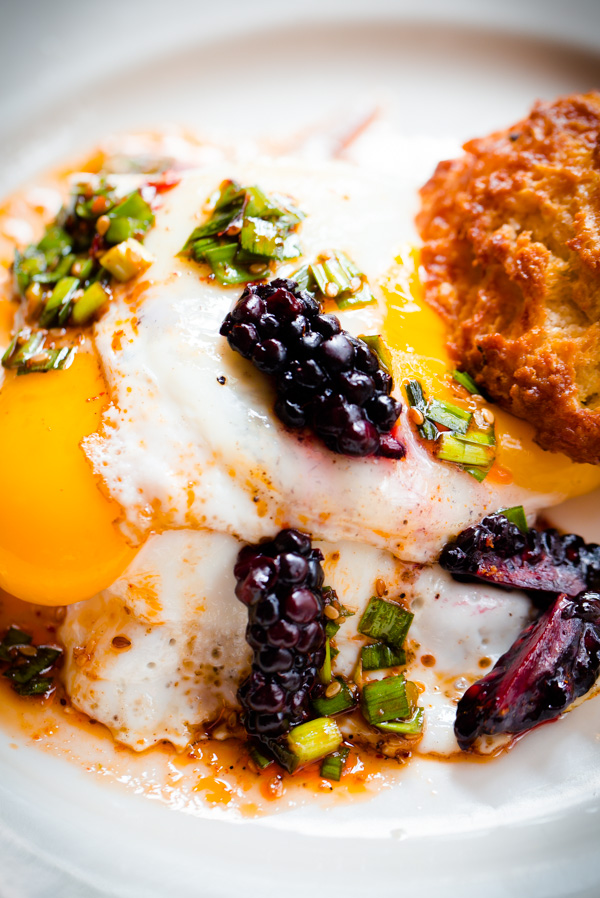 Here's a handful of places that we went (we didn't have one bad meal!) to during our trip:
Little Goat Diner // WEST LOOP
Diner (across the street from Stephanie Izard's, The Girl and the Goat) which serves breakfast, dinner, and every meal in between. The menu is incredibly creative, and full of amazing options, including this awesome, new 'Little Piggy Went to China' breakfast dish consisting of a cheddar-scallion biscuit, perfectly cooked sunny-side eggs, sezchuan pork sausage, chili garlic chive sauce, and blackberries! I can see this becoming this our favorite breakfast destination on the weekends.
Parlor Pizza Bar // WEST LOOP
A fun, casual everyday pizza joint, which has an awesome beer selection, and lots of outdoor seating space. We celebrated our apartment find here with the 'Burrata Be Kidding Me' pizza, which was a white pizza topped with arugula tossed with a lemon-truffle oil vinaigrette!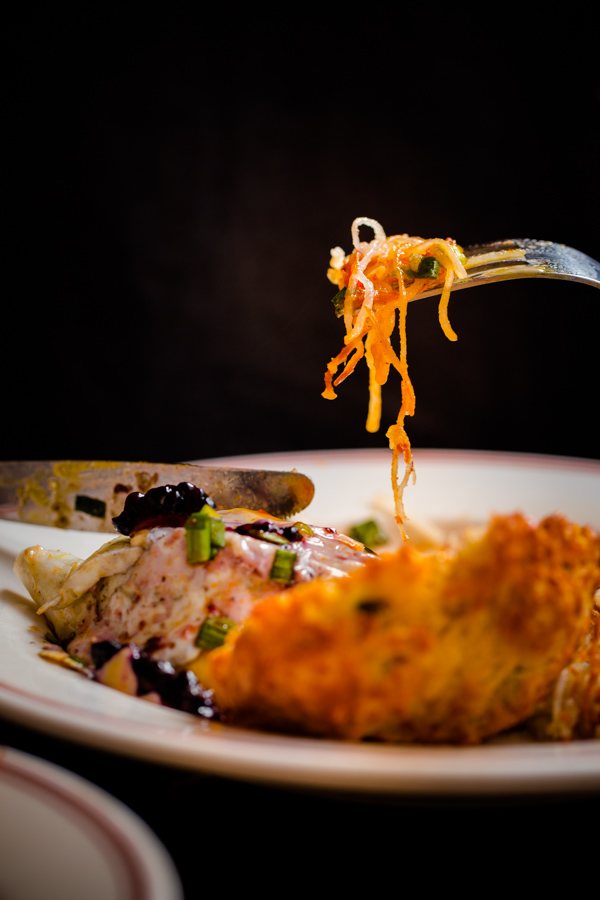 Soho House // WEST LOOP
Ok, so we haven't officially eaten anything at Soho House yet, but I'm already obsessed with it. Mostly with the interior design, space, and the beautiful food displays in The Allis–and the fact that I could bring my laptop and do some work there! Plus, I've heard they have a pretty awesome avocado toast topped with poached eggs. This place could be the death of me (and my wallet).
Vivo // WEST LOOP
A beautiful Italian restaurant right in the heart of Restaurant Row, which had great homemade pasta dishes and simple, yet elegant Italian food! One of the oldest dining establishments in the area.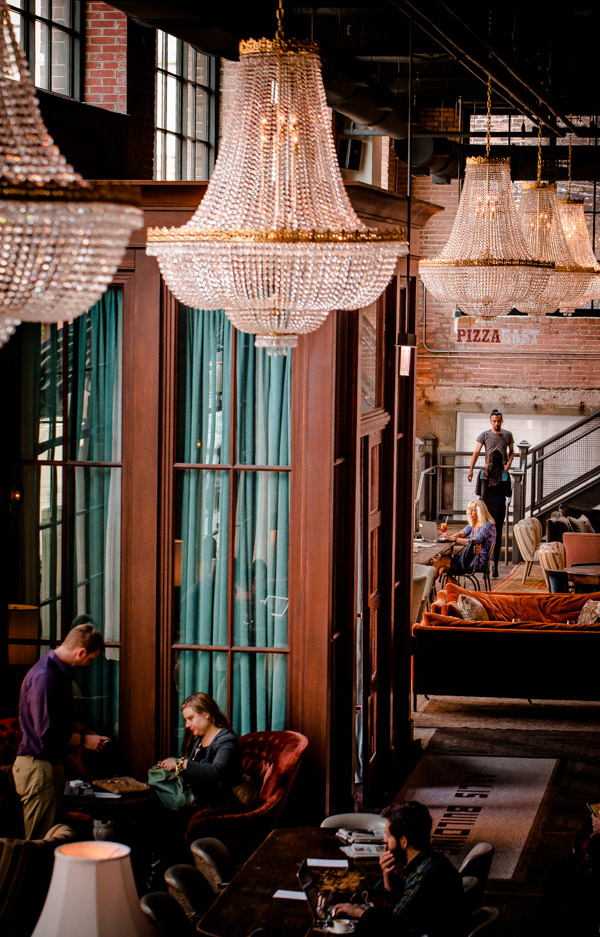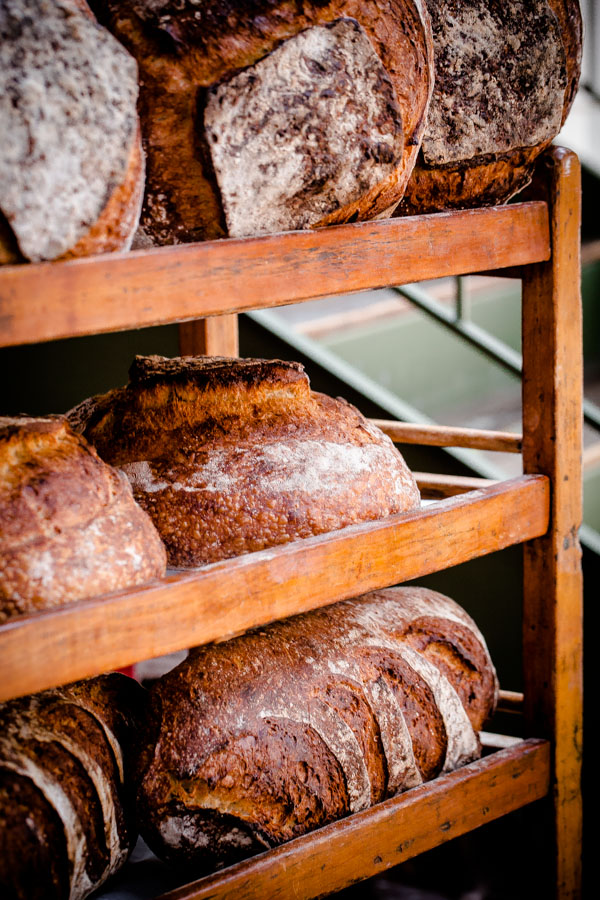 Kameya // LINCOLN PARK
We were recommended to try out this tiny, tucked away 10-seat sushi restaurant by our Lincoln Park AirBnb hosts, and it was some of the best sushi I've ever had! Excellent and incredibly fresh fish, including a delicious yellowtail ponzu starter. Very creative rolls. I already want to go back.
Butcher & the Burger // LINCOLN PARK
Casual, yet creative burger joint, which serves everything from pork, bison, salmon, grass-fed beef, vegetarian, and tons of different burger options. You pick the patty, spice seasoning, bun, toppings, and and all the extras! Plus, they have some of the best hand-cut fries I've ever had. Oh, and they offer pig butchering classes too!
Annette's Italian Ice // LINCOLN PARK
A classic walk-up-to-counter ice cream, frozen custard, and Italian ice shop located on the side of an old brick building. Classic flavors, as well as local favorites including the Chicago Pothole (chocolate ice cream with chocolate fudge swirls and chocolate chunks).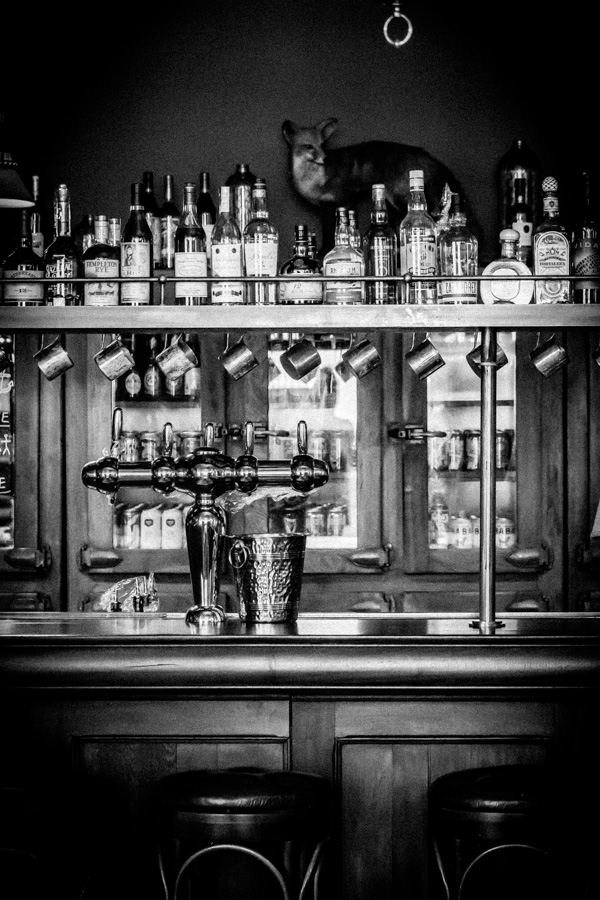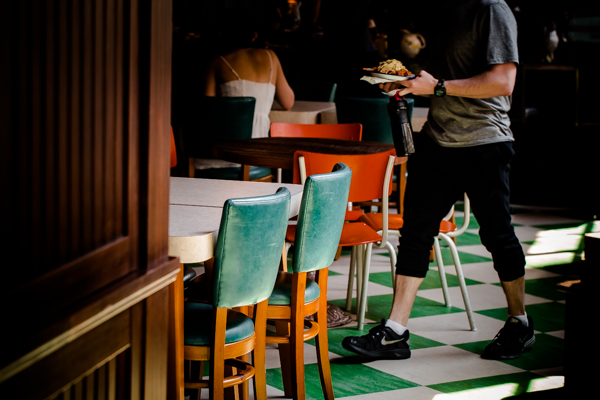 Strings Ramen // LINCOLN PARK + CHINATOWN
Very good ramen! All of their ramen noodles are handmade. We loved the Tonkotsu Ramen, which is made with 48-hour slow boiled Berkshire pork bone broth, and topped with incredibly tender pork belly, crushed garlic, nori, scallions, and lots of other delicious things. Rich and delicious.
Velvet Taco // GOLD COAST
A new, casual taco joint in the Gold Coast (which actually started in Texas) with some of the most delicious and creative tacos I've ever tasted, including an amazing Ahi Tuna Poke lettuce wrap taco. I could eat like 10 of those things in one sitting. Plus, any place that hand presses their corn tortillas with each order is a good place to be.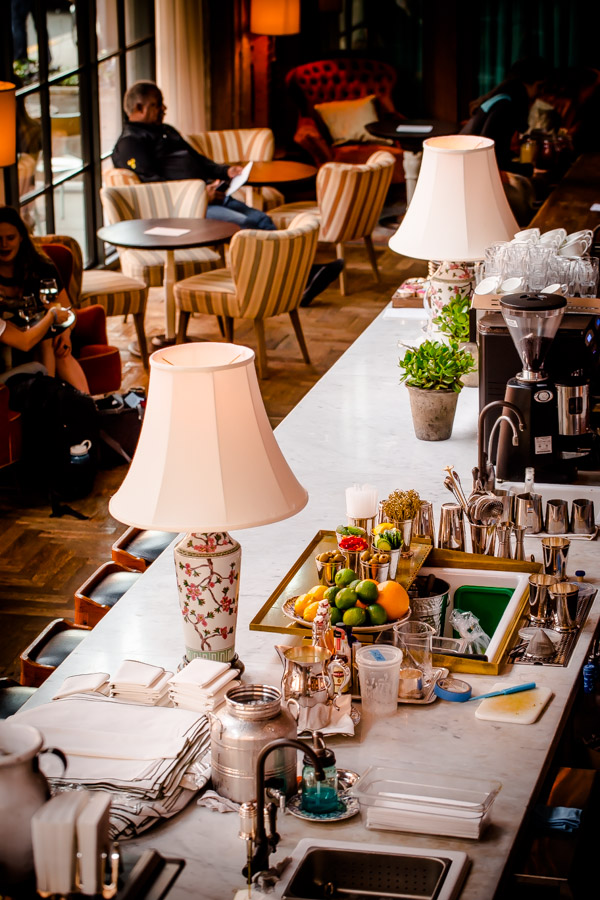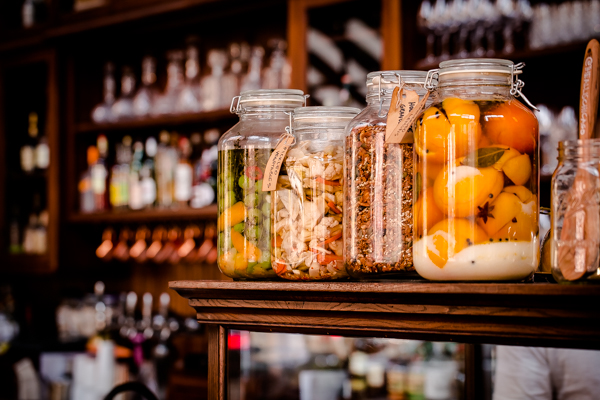 Gilt Bar // RIVER NORTH
A fun, very reasonably priced restaurant within River North that is known for great craft cocktails (loved their Pimm's Cup with ginger beer!), and has great ambience. Connor had a delicious gnocchi with pork belly, and I had a delicious charred octopus main courses with garbanzo beans!
Eataly // RIVER NORTH
Somehow we managed to go into Eataly at least three times during our trip to Chicago. Need I say more? I could literally spend hours in their cheese department alone.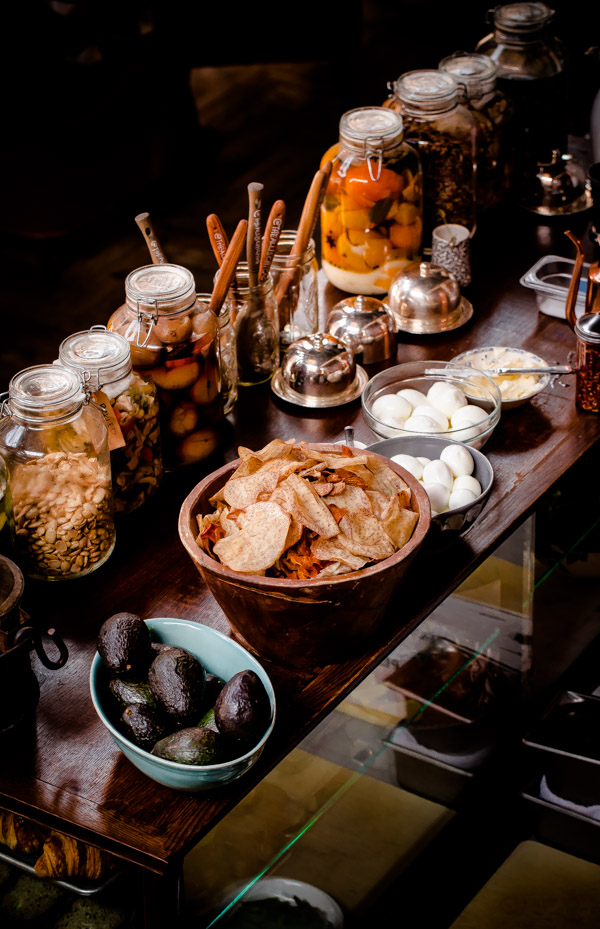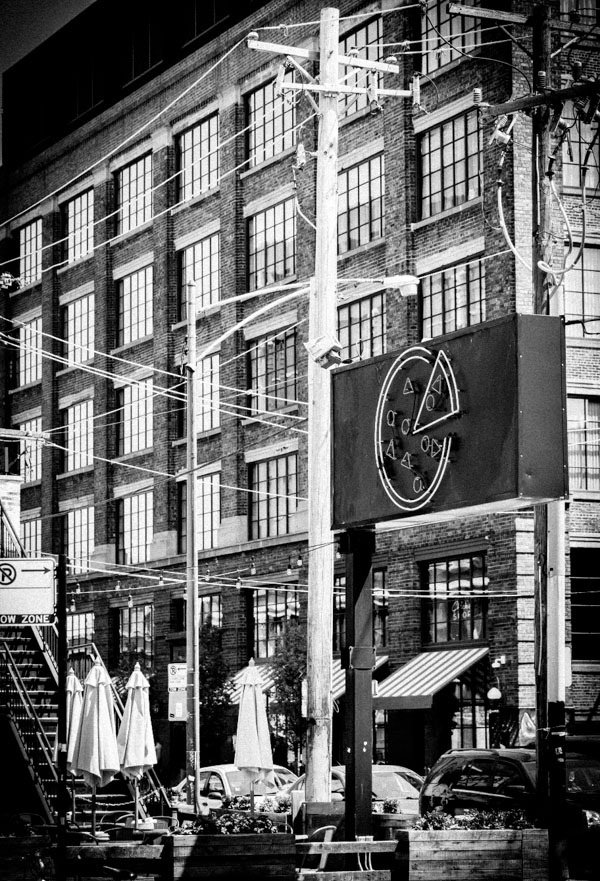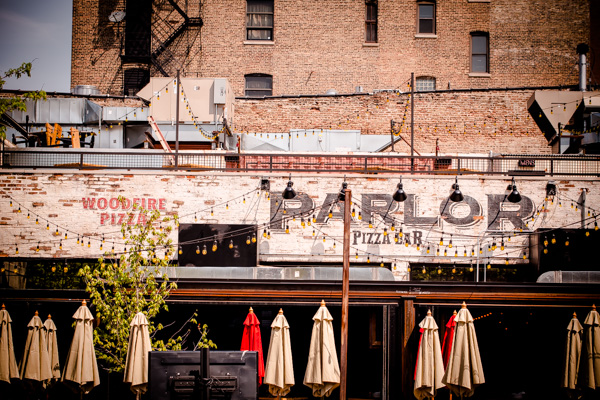 Osteria la Madia // RIVER NORTH
An Italian restaurant that serves great pizzas! Unpretentious, easy to get a table at on a weekday, and one of those places you can imagine going back to time and time again.
Lincoln Park Zoo // LINCOLN PARK
This has quickly risen to the top of the list of best zoos I've ever been to! It's free and open to the public, steps away from Lake Michigan, and has some of the best animal exhibits I've seen, with some really unique animals to boot. Plus, they have a 2-month old baby gorilla right now! Ridiculously adorable.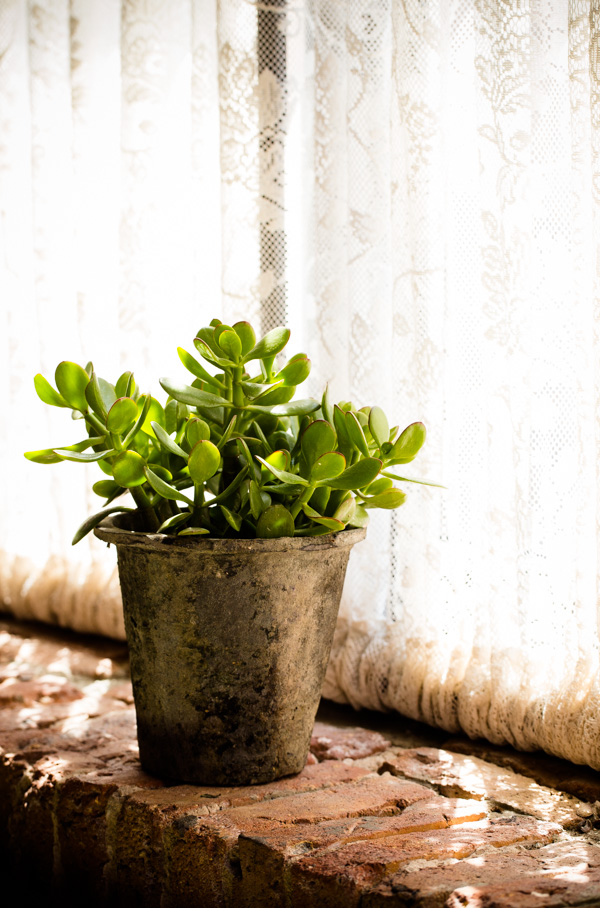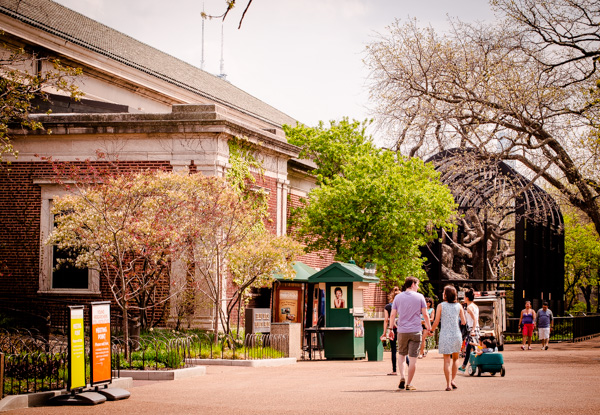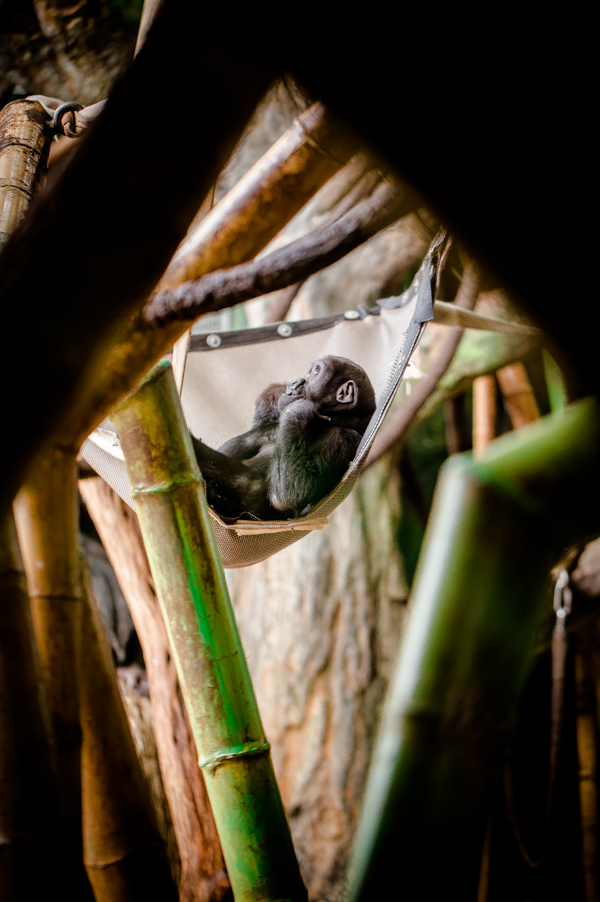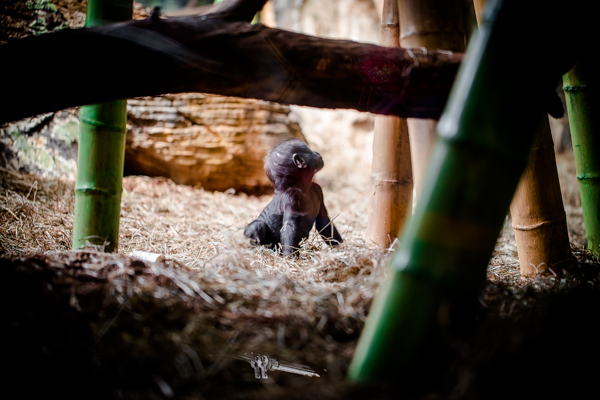 This post contains affiliate links, which means that I make a small commission off items you purchase at no additional cost to you. Please read my
privacy policy
for more information.