The Windy City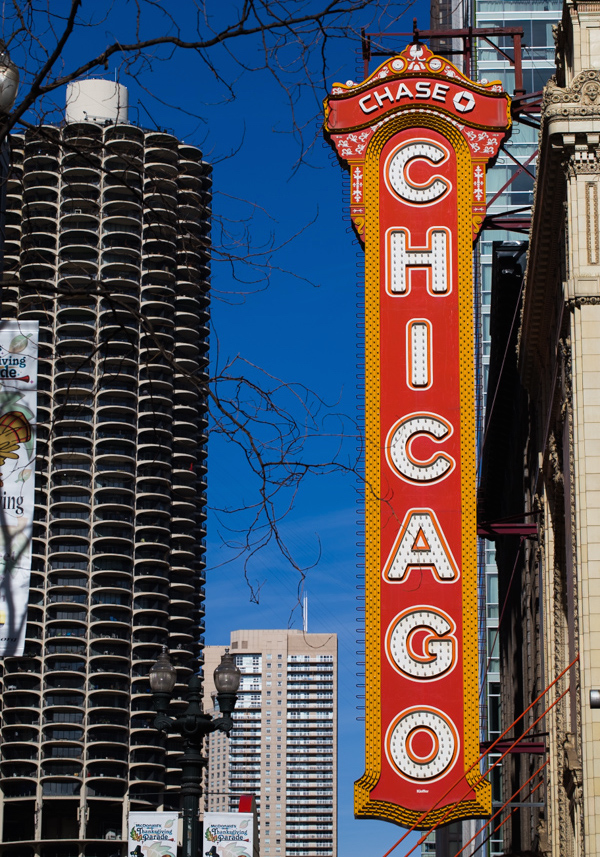 Hi guys! I want to thank you all again for being so patient with my posting schedule over the past two weeks! It is hard to believe that in that same time span, I've traveled to California and back, attended my own bridal shower, flown to and explored the city of Chicago, and driven the (very long, 700-mile) drive back home to Washington, DC.
My pants might be a bit tighter, but it has been a crazy, food-filled, and amazing whirlwind nonetheless.
I still have yet to tell you about my trip to California (if you follow me on Instagram, you might already have an inkling as to what that was all about!), but let's start with my most recent trip to Chicago.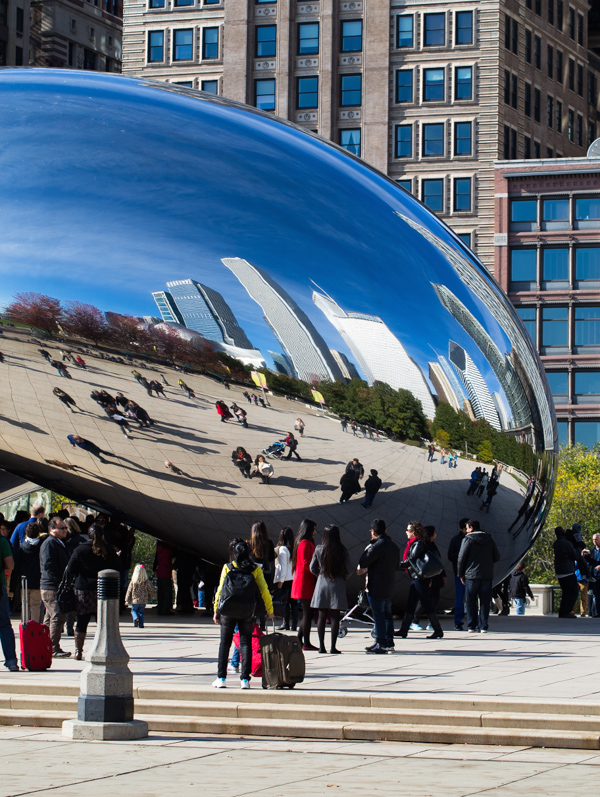 I've alluded to this before, but Connor has been living and completing hospital rotations in various cities across the country, including San Francisco, New York City, and Chicago, all in the past four months! Kind of explains a lot, right? Applying for residency is no joke. You essentially apply to what feels like a million places, and basically have zero control in the entire process.
In other words, we have no idea where we will be moving or living come next summer. That is, until March 20th (otherwise known as 'Match Day' for medical students, and 'Eat My Feelings' day for me). My inner control freak is, well, freaking out.
On the other hand, how many times in your life are you given an envelope telling you where you are going to live for the next five years? It is sort of exciting. And terrifying. And totally nuts!
Did I mention we are planning a wedding in the midst of all of this? We might be insane. Ok, ok, we are insane. I mean, I totally look insane in the picture below. By the way, it was blindingly sunny. I'm not pretending to be a sailor.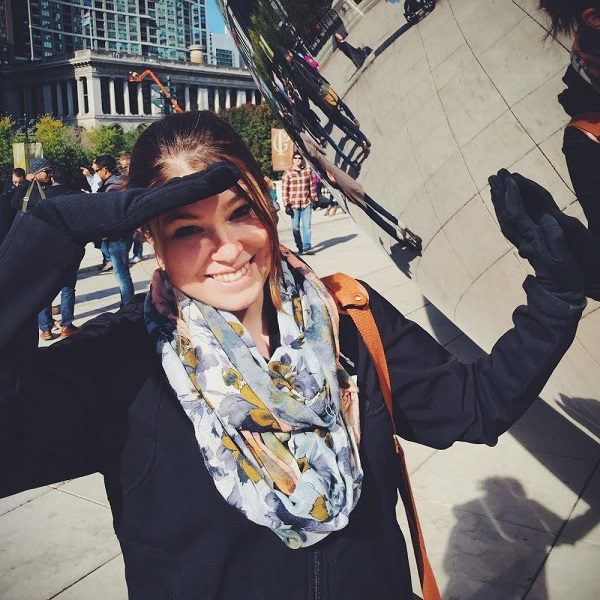 Since I had never been to Chicago before (and we might very well move there), I figured it was about time that I visit and experience the city for myself. Connor finished his hospital rotation on Friday, and I flew out to join him on Sunday morning, right after my bridal shower, for the next three days.
We got an early breakfast at Toast in Lincoln Park, before heading down to Millennium Park in downtown Chicago. A million pictures of Cloud Gate followed.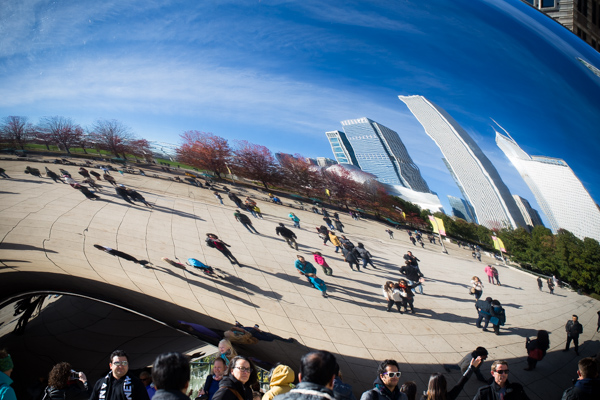 We then walked over to Willis (aka. Sears) Tower to ride the 103 floors up in the elevator to check out the city of Chicago from the SkyDeck! I tend not to be into super-touristy things like this, but I'm so glad we decided to visit it!
The view was incredible, and I got a much better understanding of the city's layout. I also had no idea that Sears Tower was the tallest building in the world for more than 25 years!
We could even spot the wire that had been constructed for Nik Wallenda's high-wire walk which, coincidentally, took place that very night!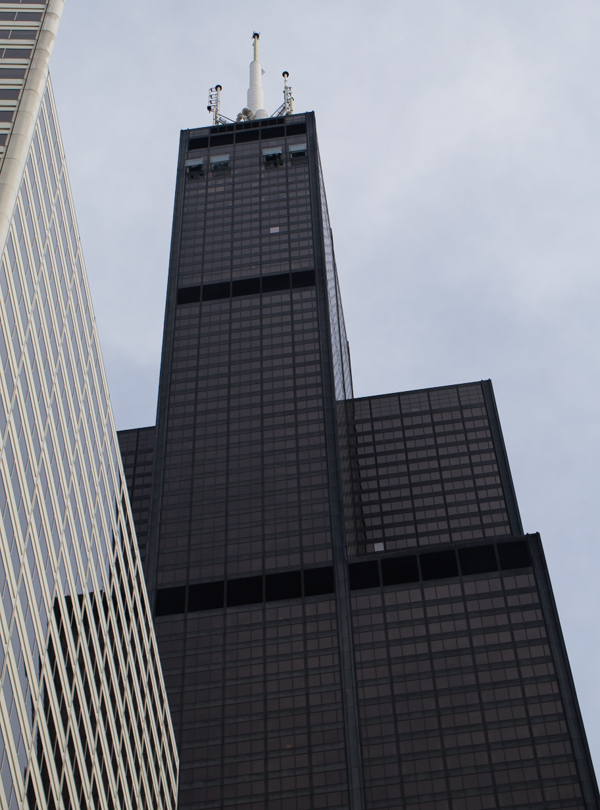 Connor also forced me to stand on the Skydeck Ledge (an all-glass box that extends about five feet past the Skydeck overlooking the city below. Somehow I managed to smile for the photo below, even though I was completely petrified and refused to look down the entire time.
He even made me sit down on it. Peer pressure is real, you guys!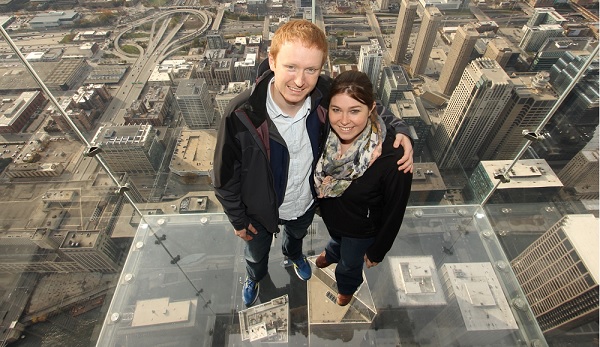 To make up for it, he took me to Giordano's around the corner for a late lunch and, more importantly, my first Chicago stuffed pizza experience. I have to say, I probably spent close to 45-minutes researching pizza in the weeks leading up to this trip. It is a hotly debated subject amongst Chicagoans (one which I am not well-versed in–for example, I thought it was called deep dish, not stuffed!), and there are a lot of contenders.
We ended up sharing a classic 'stuffed pizza' amongst the two of us and added spinach and garlic. All that stuff on the top is garlic. I was expecting the crust to be very heavy (and sort of greasy? I know, I know), but I was pleasantly surprised by how light it was!  Ok, light might not be the best way to describe it, but you know what I mean.It sort of tasted like a savory, cracker-like pie crust. Does that even make any sense? I have no idea.
Either way, it was good!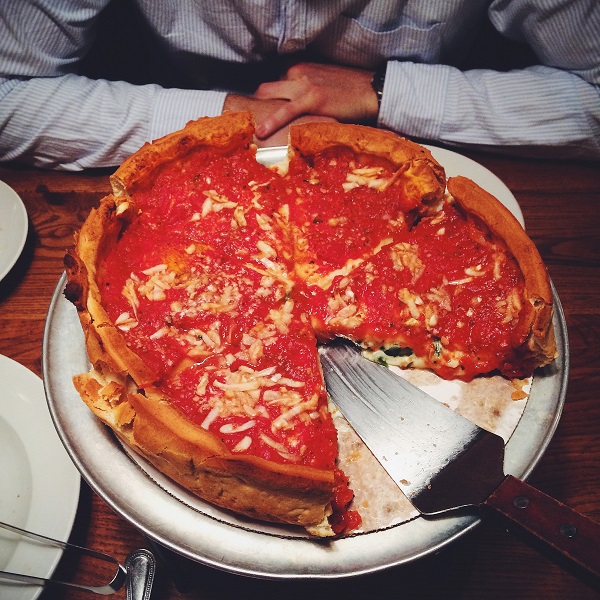 After lunch, we drove down to Evanston to see Northwestern University's campus (my mom's graduate school alma mater) and check out my parent's first apartment building, and walk on the beautiful (albeit freezing) beach.
At that point, we had forgotten about daylight's savings and the sun went down about 10 minutes after we got there. Major fail.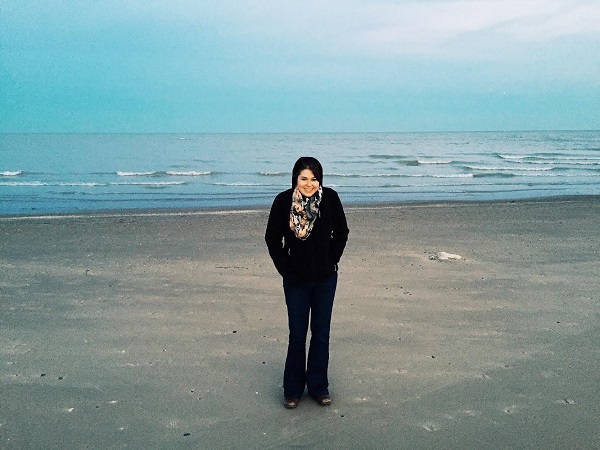 That night, we headed to Lula Café in Logan Square for dinner. My pictures are atrocious since the lighting was horrible, so I'll spare you, but the meal was wonderful! We went to a lot of great places during the following two days, and it was probably my most or second favorite meal during the entire trip!
We shared a raw Brussels sprouts salad (with Asian pear, cashew, and sourdough), kabocha squash and aged gouda croquettes (with turmeric, anchovy, and lemon verbena), roasted duck breast (with red cabbage, sunchoke, white truffle, and crispy duck vinaigrette), and an amazing eggplant and ricotta stuffed casoncelli pasta with veal bolognese, hazelnut, fennel, and parmesan. One of the best meals we've had in a while.
They even treated us with glasses of sparkling wine and a complimentary dessert to apologize for a slight mishap with our original dinner reservation. Any restaurant with that level of food and service after being open for just over 15 years deserves a pat on the back! We were seriously impressed.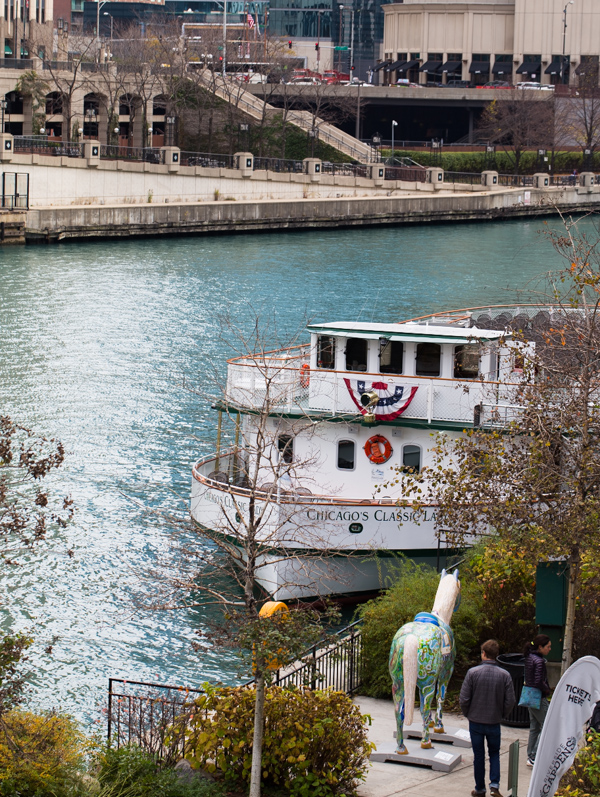 The following day, we had a quick breakfast before heading down to Wacker Drive and Michigan Avenue to go on the Chicago Architecture Foundation River Cruise.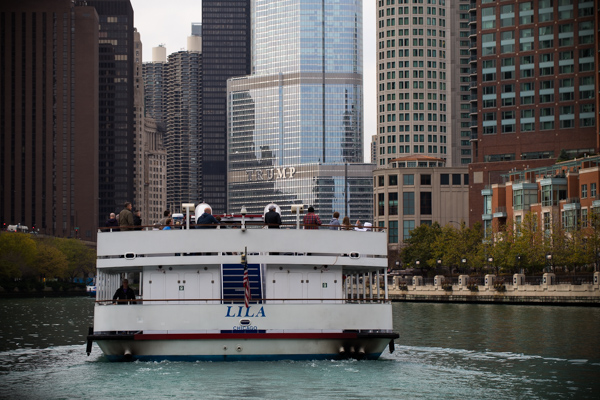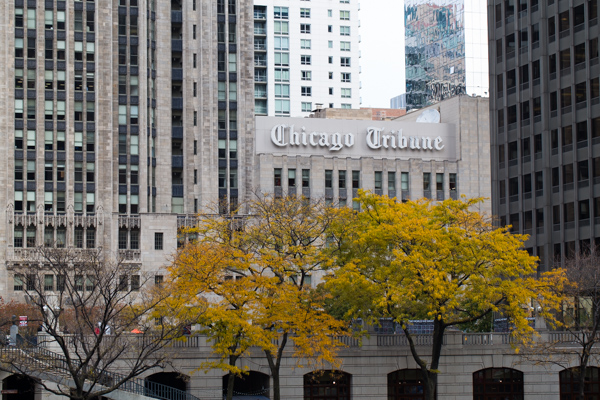 I'd heard great things about this cruise for years, so it was on my must-do-in-Chicago list! The tour was wonderful (it showcases all three branches of the Chicago river), the weather was perfect (it was around 60 degrees, thankfully), and our guide was incredibly knowledgeable about the city's architecture and buildings. I've come to realize that I'm a sucker for a good city skyline–and any city near or on a body of water.
I learned a lot and it definitely made me fall for Chicago a lot more than I ever expected. The history and level of thought behind the design of the skyline and buildings was fascinating. Trump Tower, included.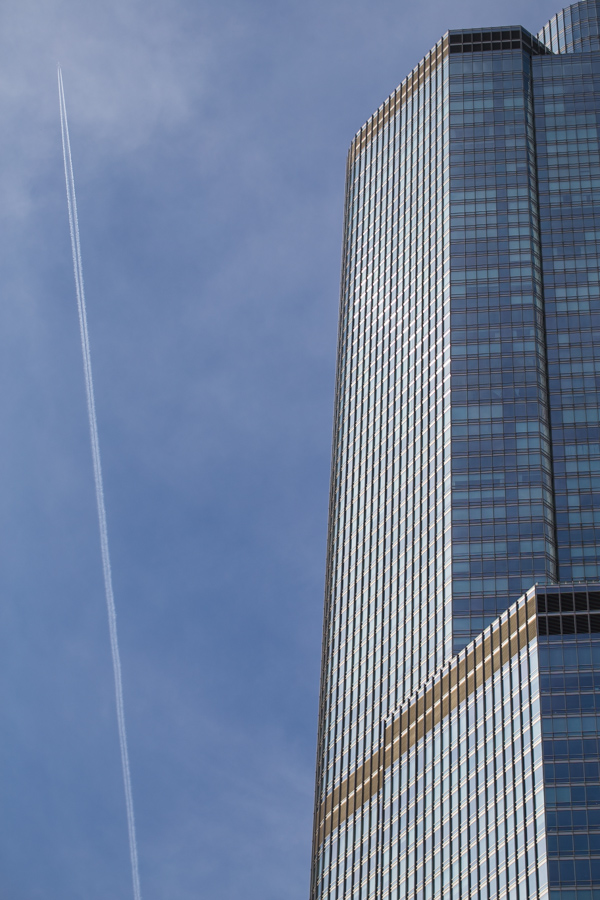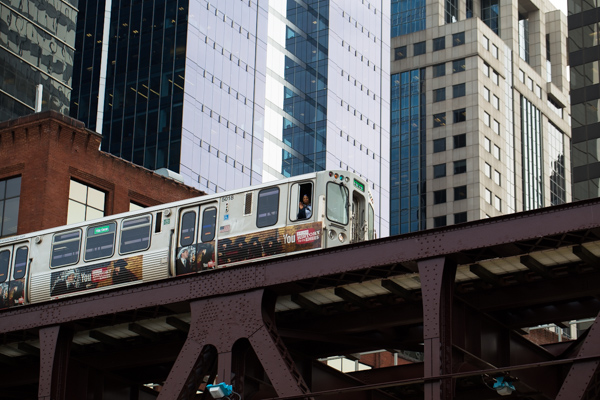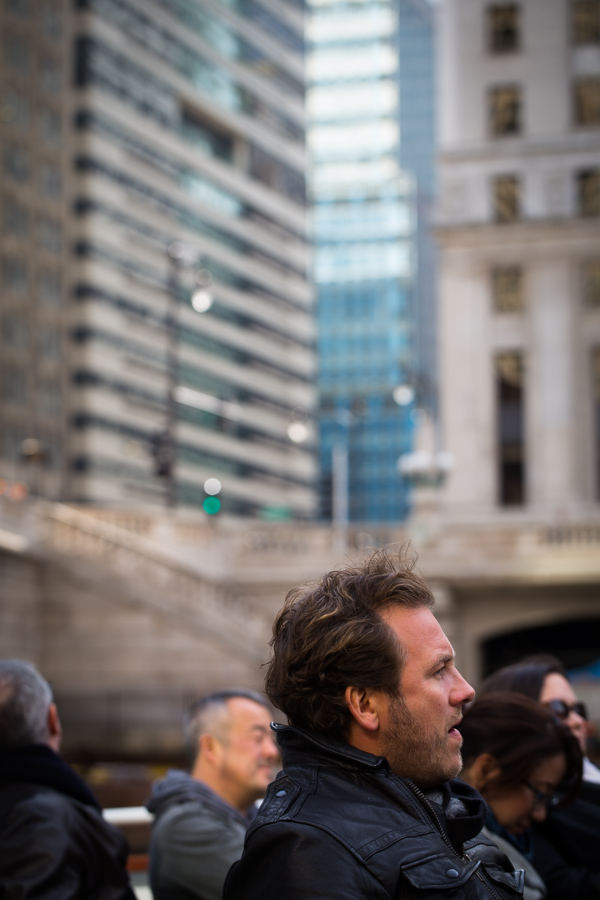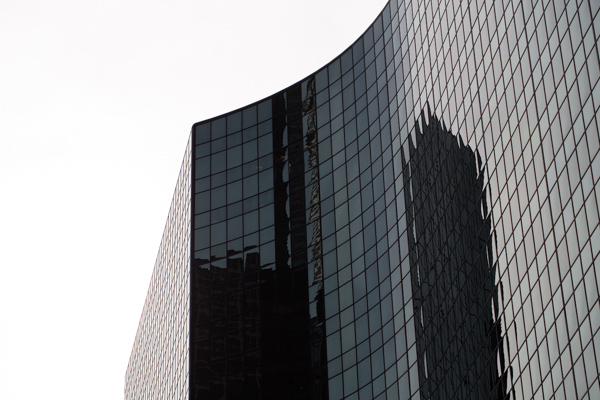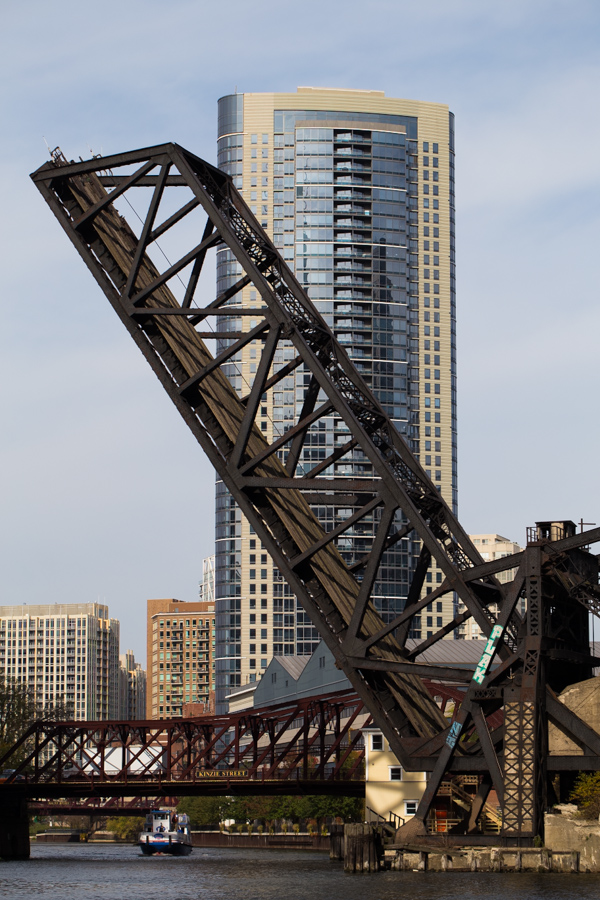 At one point during the boat cruise, I turned to Connor and said, "Oh my gosh, I smell chocolate!" Sure enough, two seconds later the guide mentioned that we had just passed the Blommer Chocolate Company, the largest cocoa processor and chocolate ingredient supplier in the states, located on West Kinzie Street in River West.
The air literally smelled, and practically tasted, like chocolate! I've decided that I need to move to that neighborhood solely to be surrounded by that smell all day long. It was incredible.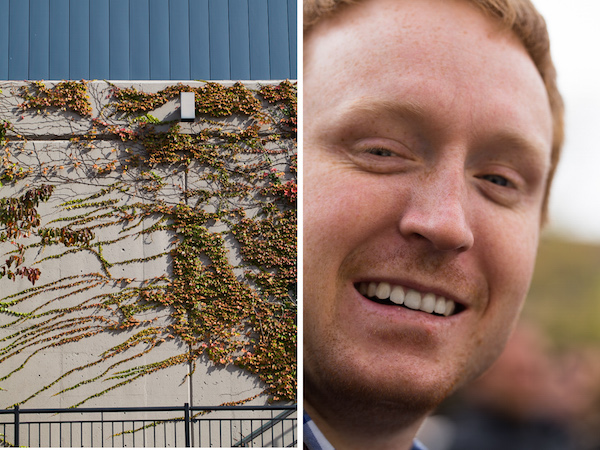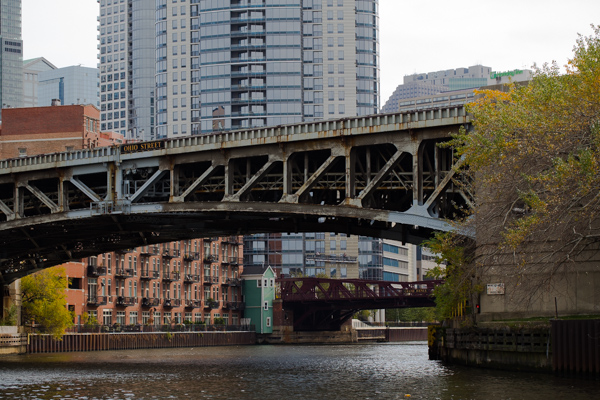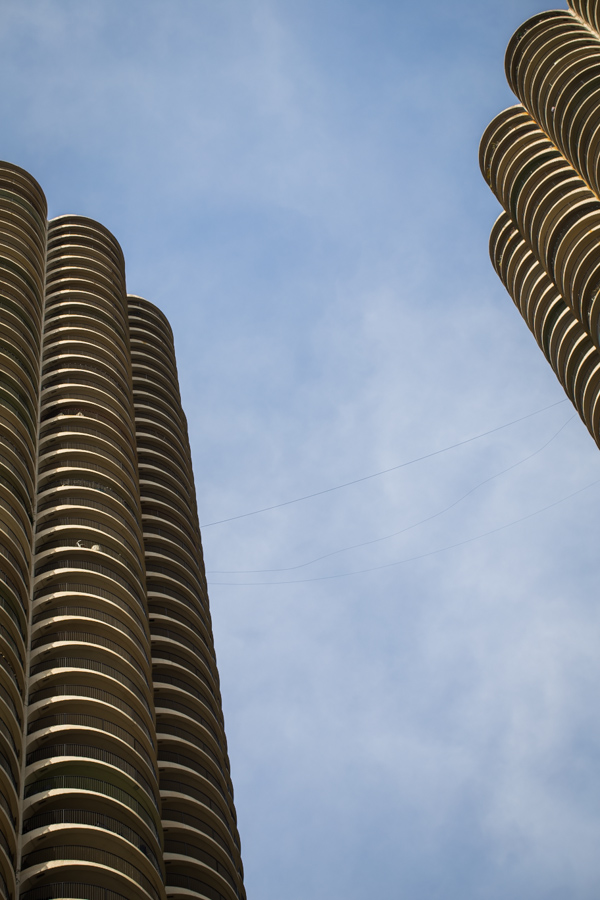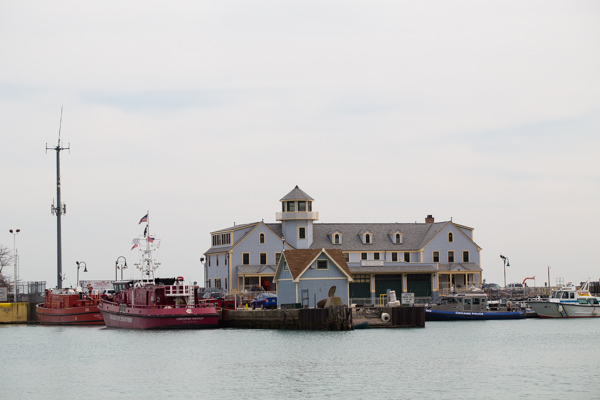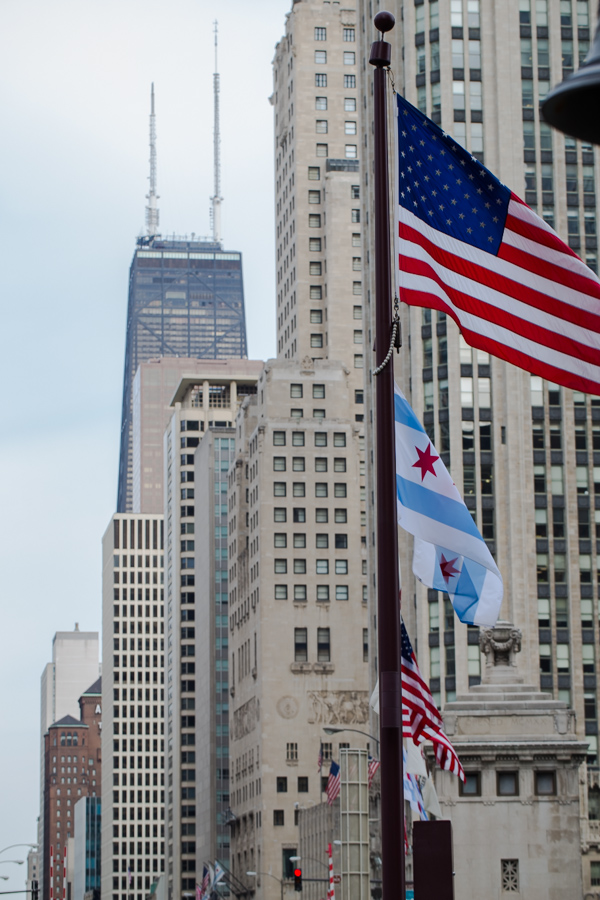 After the boat cruise, our original plan was to walk to XOCO, Rick Bayless's Mexican street food restaurant, for lunch at my older sister's recommendation. Unfortunately, we didn't realize that it wasn't open on Monday (don't worry, we went back the following day), and we ended up walking around the corner to discover LYFE Kitchen.
Sadly, I later realized that LYFE Kitchen is not unique to Chicago (it started in California and there are multiple locations), but we were really impressed nonetheless! It is essentially slow fast-food, and all of the dishes use seasonal, local, and often times organic ingredients, and are all less than 600 calories each.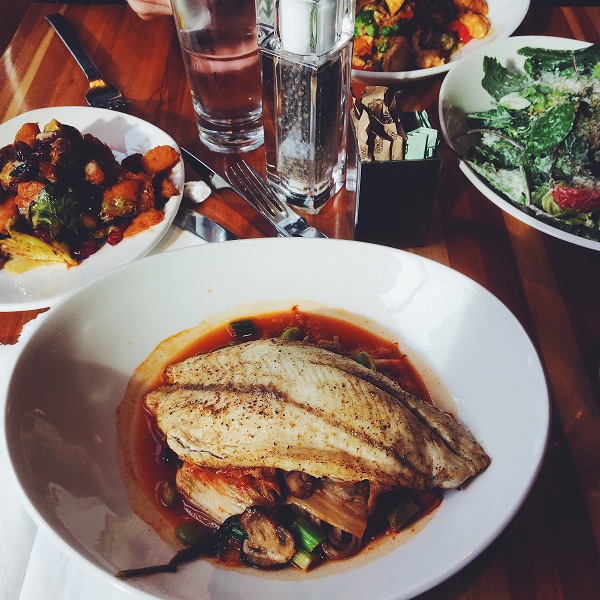 We ended up sharing a kale Caesar salad and side of roasted Brussels sprouts and butternut squash, and I got a really delicious Barramundi soba noodle bowl with mushrooms, scallions, and edamame in kimchi broth. Perfect for a cold and dreary day!
This was followed by a quick trip to Merchandise Mart, where I ogled over the world's largest collection of showrooms. Specifically, kitchen showrooms. I also took photos that I later realized I wasn't supposed to take (oops).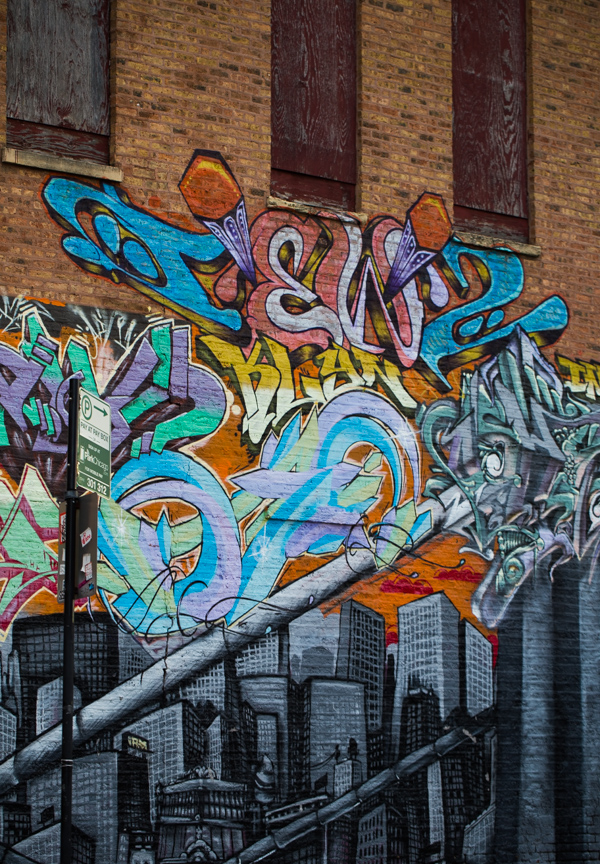 We ended the afternoon with a quick metro trip to Wicker Park in search of donuts–you know, priorities–only to realize that said donuts were two blocks away from our lunch spot. I settled for a delicious pick-me-up cappuccino at Worm Hole Coffee instead.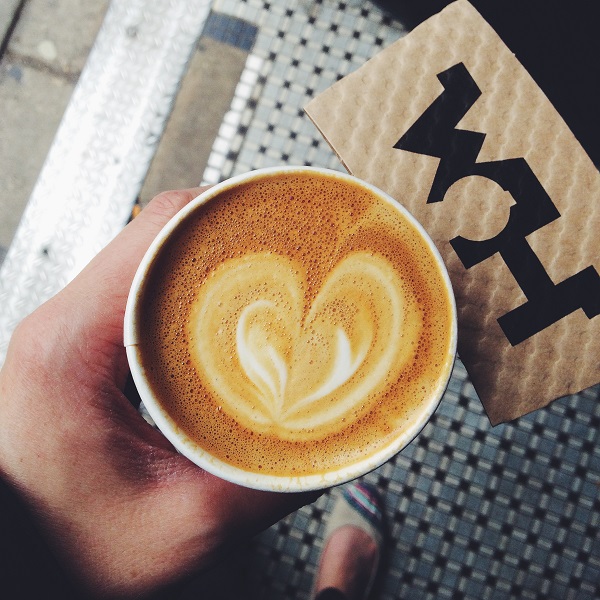 It was a super hipster area that reminded me a lot of downtown Oakland and Berkeley, California actually! Thankfully, I was wearing a new pair of skinny corduroy pants, so I felt right at home.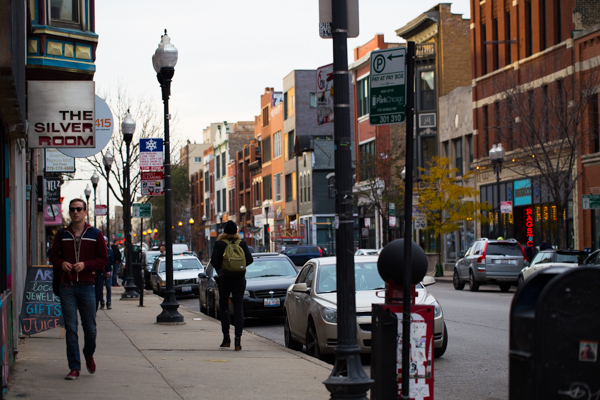 Back soon with a recap on our dinner that night at The Girl & The Goat, and our last day in Chicago!
This post contains affiliate links, which means that I make a small commission off items you purchase at no additional cost to you. Please read my
privacy policy
for more information.