12 Delicious Burrata Recipes To Make This Summer
12 burrata cheese recipes that are perfect for the summer season!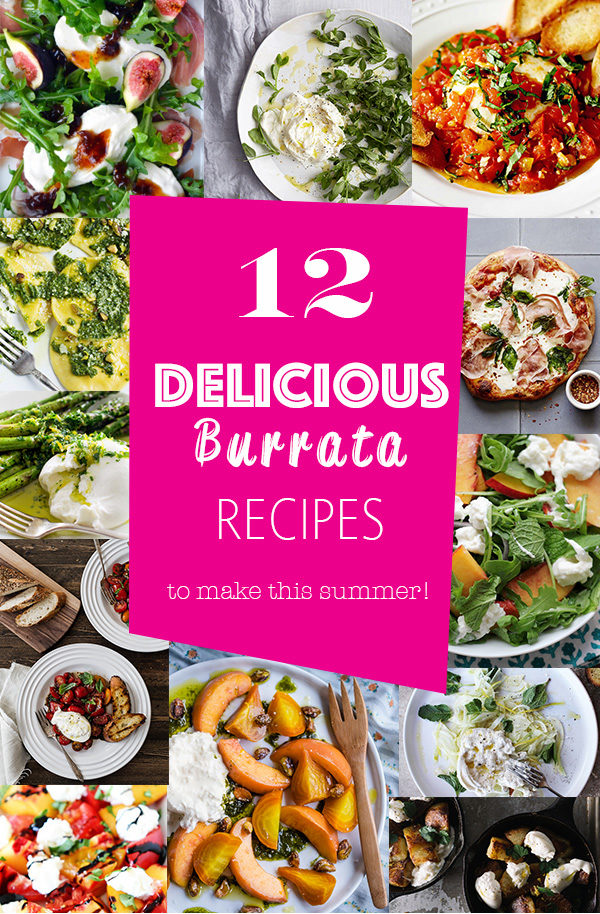 There are so many things that I love about the summer season, but the abundance of amazing vegetables and fruits (and more relaxed attitude towards cooking) has got to be the highlight for me. It's all about showcasing the best ingredients you can find.
One of my favorite ingredients to pair with seasonal fruits and veggies is fresh burrata cheese.
I don't care if it's become too "trendy" or over-used, I'm the first to admit that I have a major, major weakness for the stuff. It doesn't help that my local grocery store in Chicago sells it for only five dollars. Just cruel.
If you've never had the chance to try it, burrata is fresh mozzarella cheese stuffed with stracciatella–strands of mozzarella cheese soaked in cream.
It's rich, ooey, and glorious. It blows regular mozzarella cheese out of the water and you'll want to put it on everything. Toast, pizza, salad, you name it and you should probably put burrata cheese on it.
Here are 12 delicious burrata recipes (including my favorite burrata salad) that you need to try this summer! Ugh, my stomach is rumbling just thinking about them.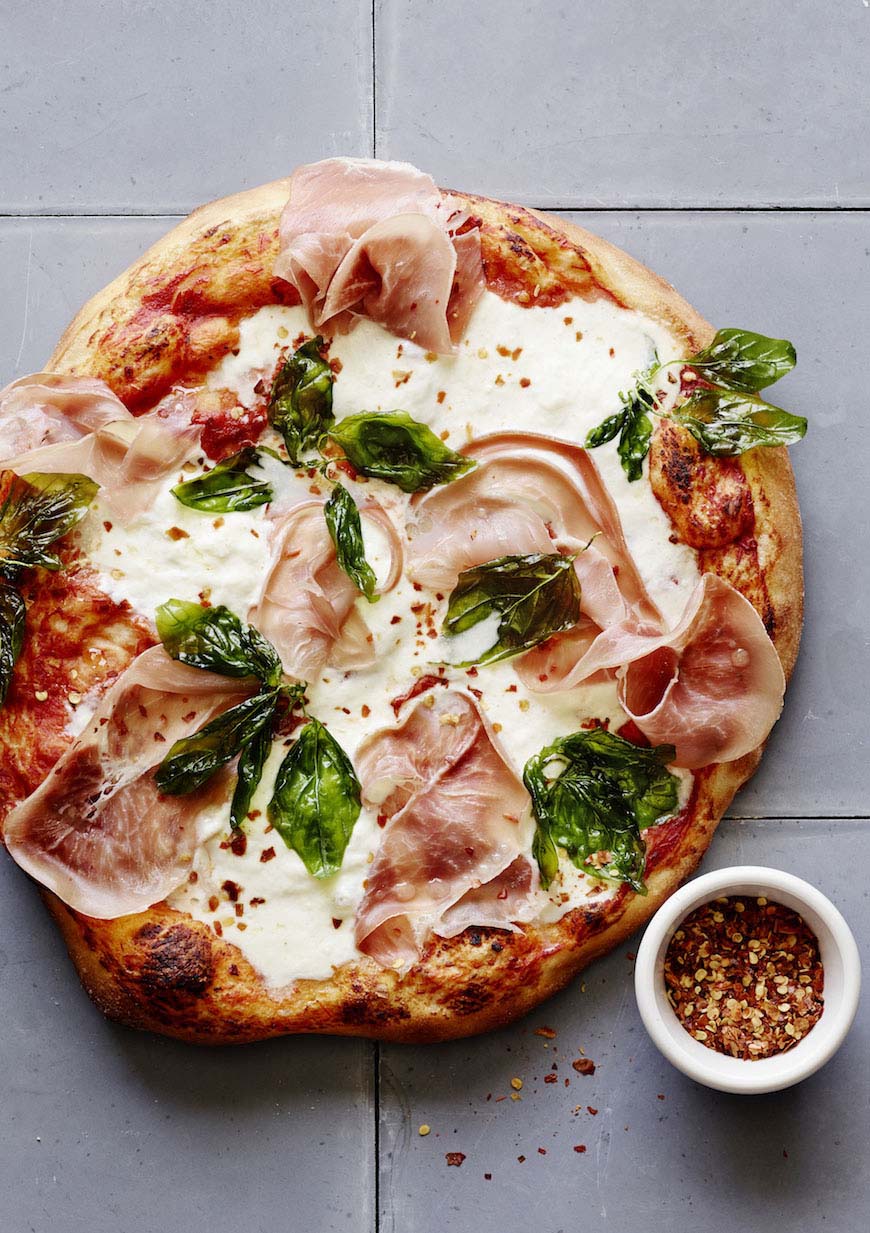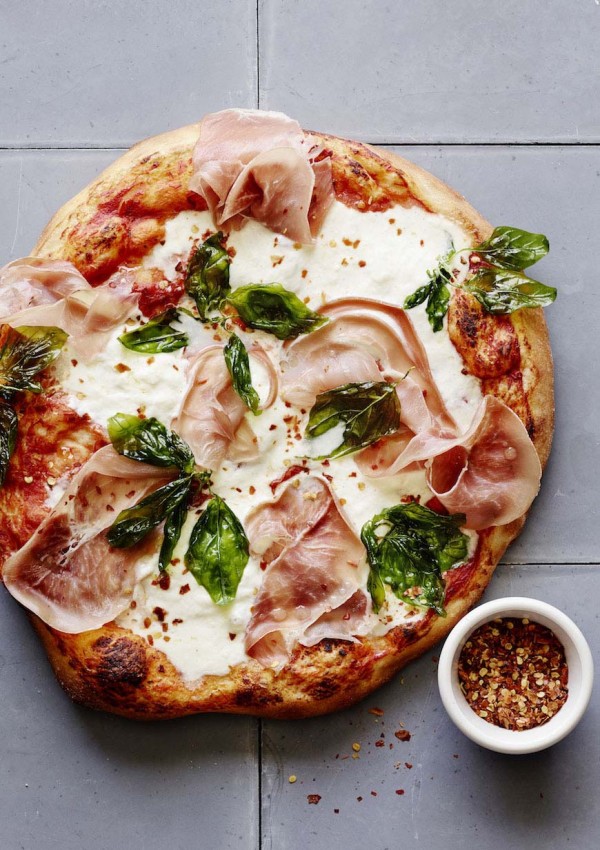 Burrata Pizza Pie | What's Gaby Cooking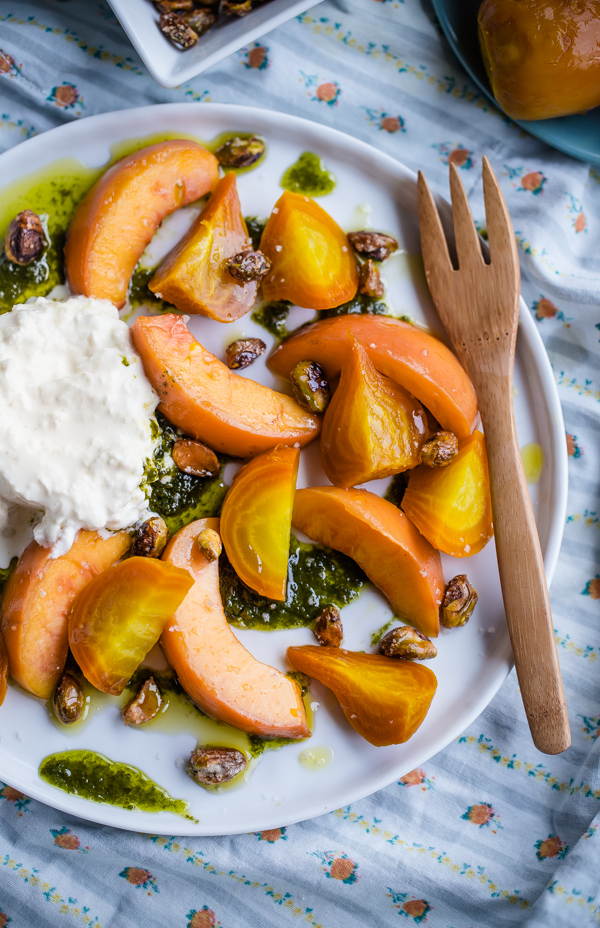 Beet, Peach, & Burrata Salad with Basil Oil & Candied Pistachios | A Beautiful Plate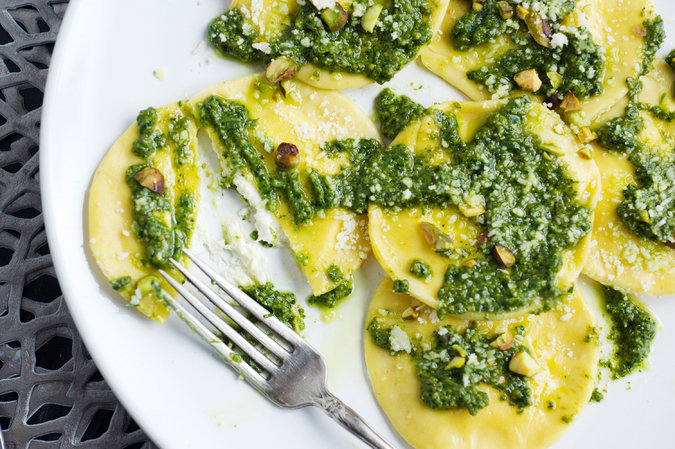 Ravioli alla Burrata with Pistachio Pesto | The New York Times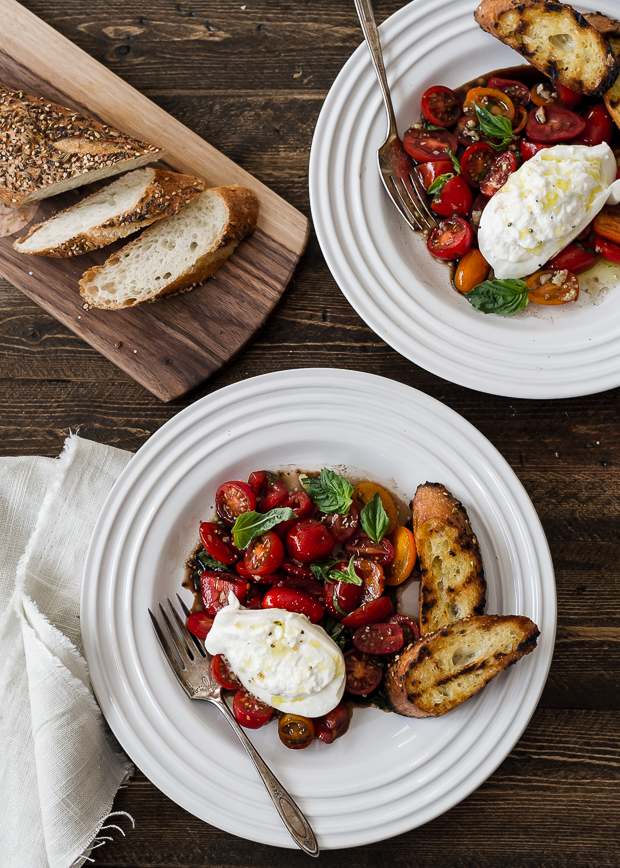 Burrata with Heirloom Tomatoes | Kitchen Confidante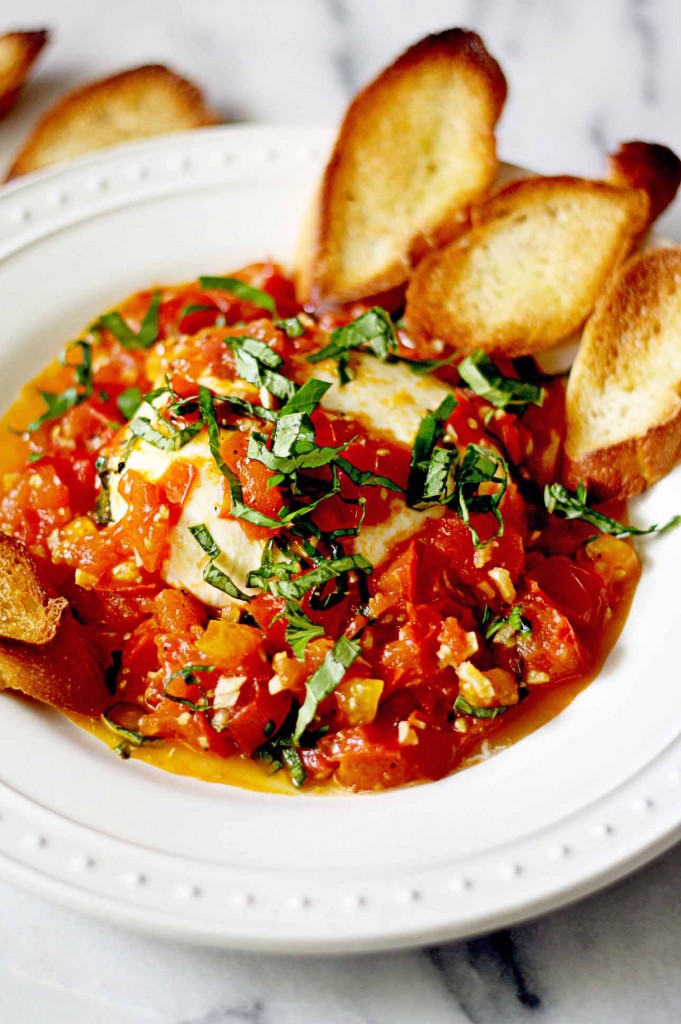 Burrata with White Wine and Garlic Sautéed Tomatoes | In Sock Monkey Slippers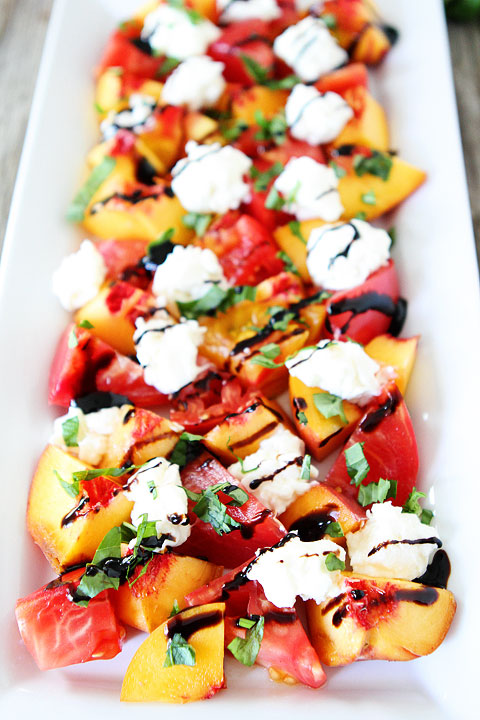 Tomato, Peach, & Burrata Salad | Two Peas & Their Pod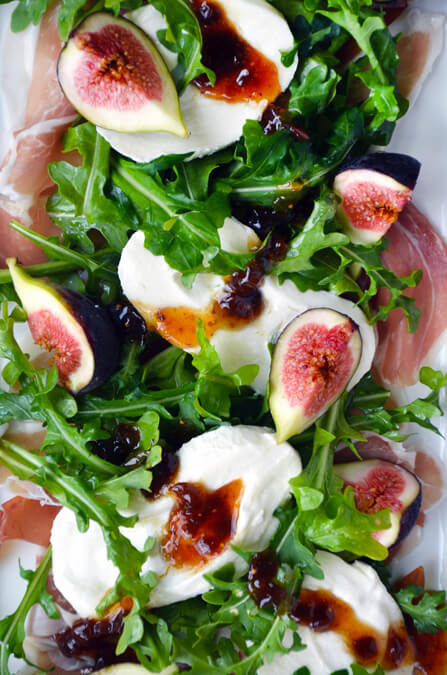 Fig, Prosciutto, and Burrata Cheese Salad | Just A Taste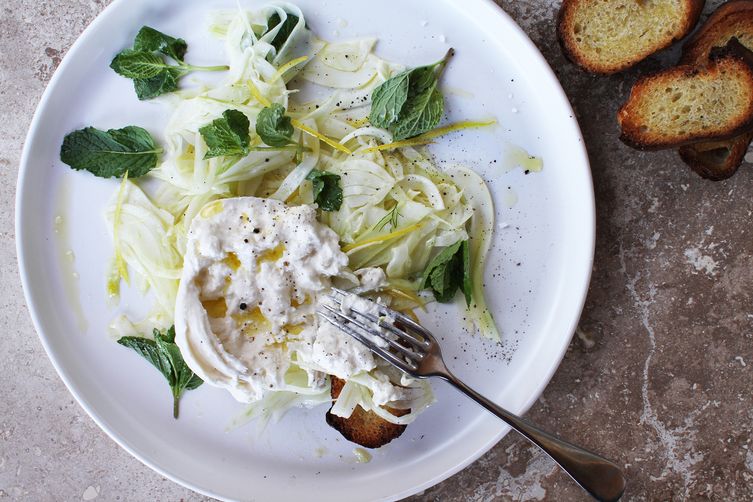 Lemon & Olive Oil Marinated Fennel with Burrata and Mint | Food52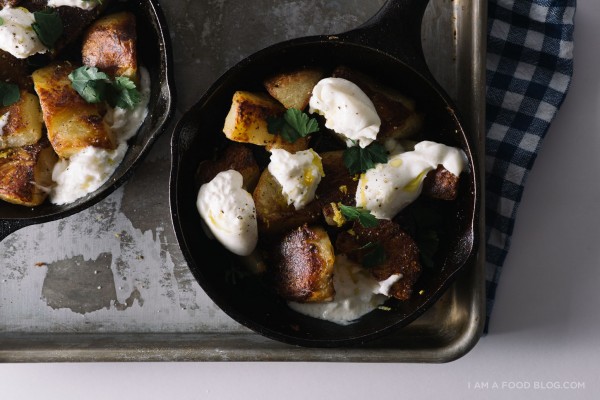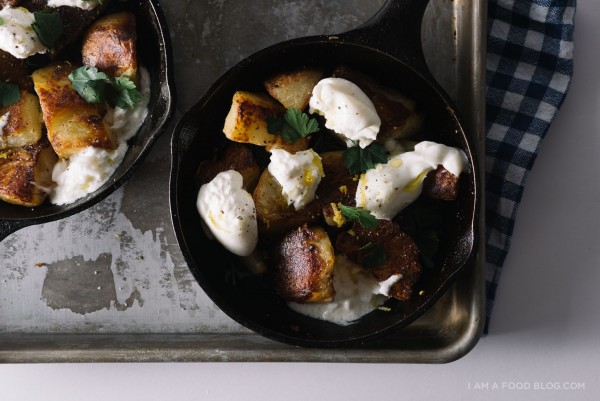 Crispy Roasted Potatoes with Burrata | I Am A Food Blog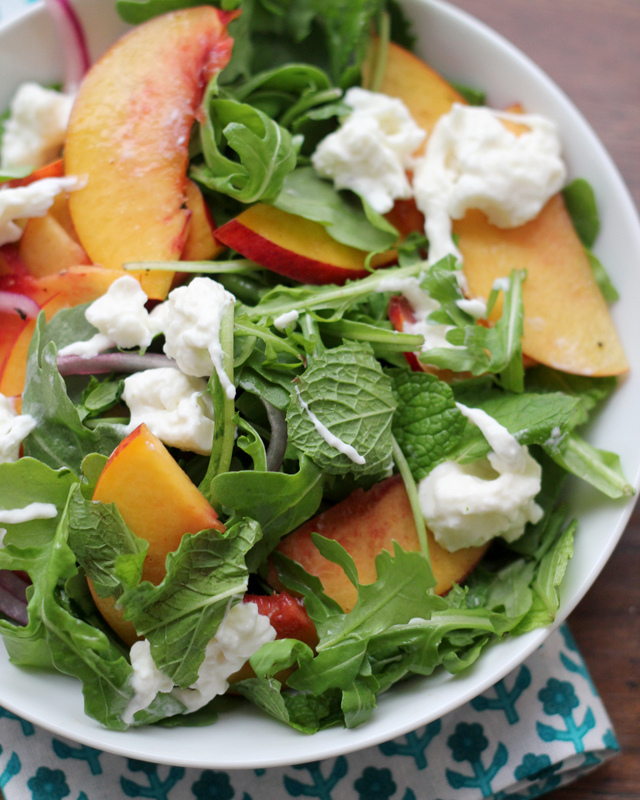 Pickled Nectarine Salad with Burrata | Eats Well With Others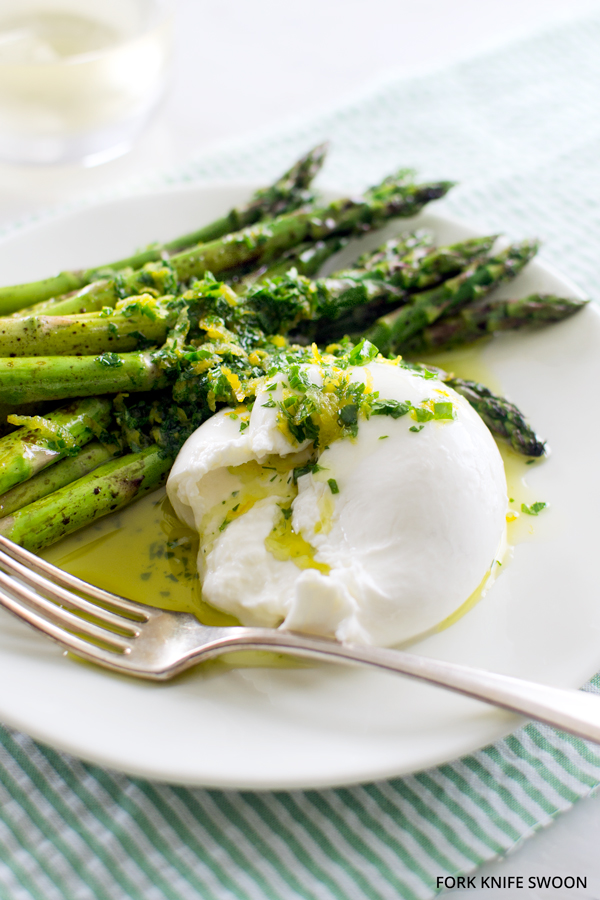 Quick Roasted Asparagus with Burrata and Gremolata | Fork Knife Swoon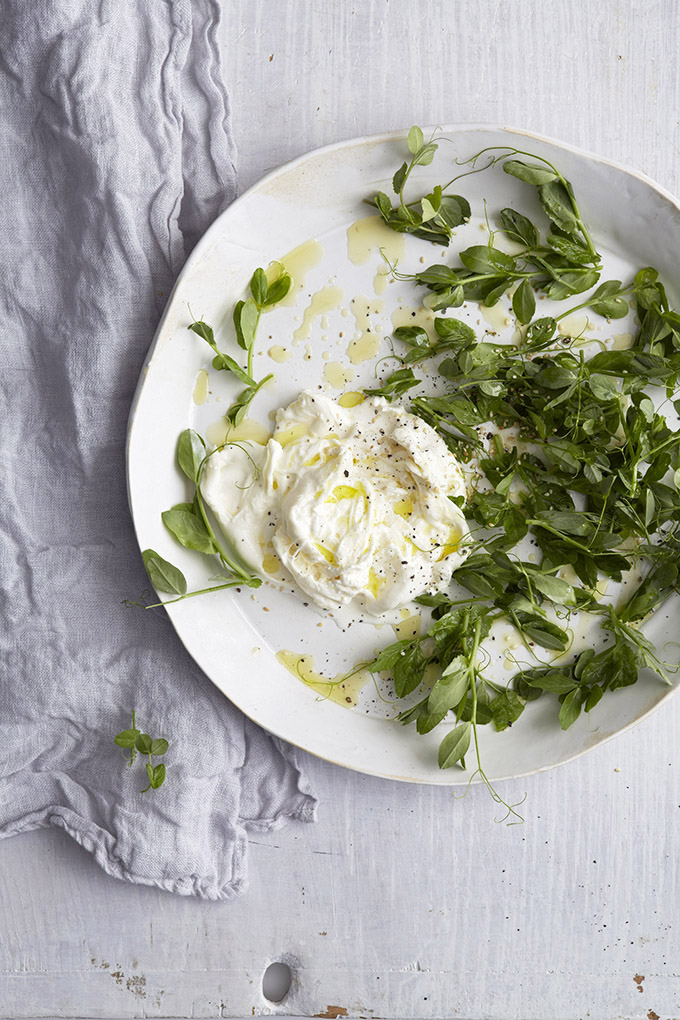 Pea Shoots with Burrata, Lemon Olive Oil, and Toasted Sesame Seeds | Cookbooks 365
This post contains affiliate links, which means that I make a small commission off items you purchase at no additional cost to you. Please read my
privacy policy
for more information.