2016 Reader Survey
Remember that time I shared my first reader survey and you graciously filled it out for me? Today, I'm going to politely ask/lovingly grovel once again. I need your help! [Skip straight to the survey here.]
I'm so appreciative of every comment left on this site. Literally, every comment (even if it's critical). Many times, I read them out loud to my husband. Yes, I'm that person (and no, he doesn't mind, or at least, he pretends not to).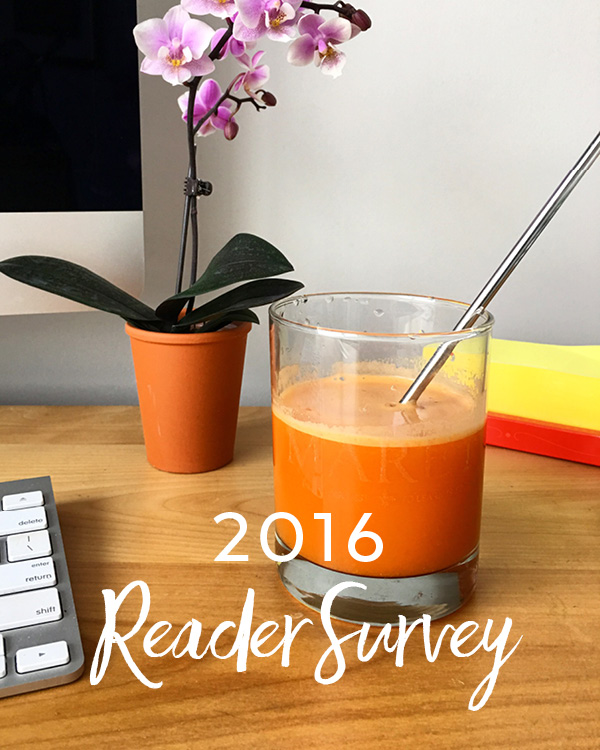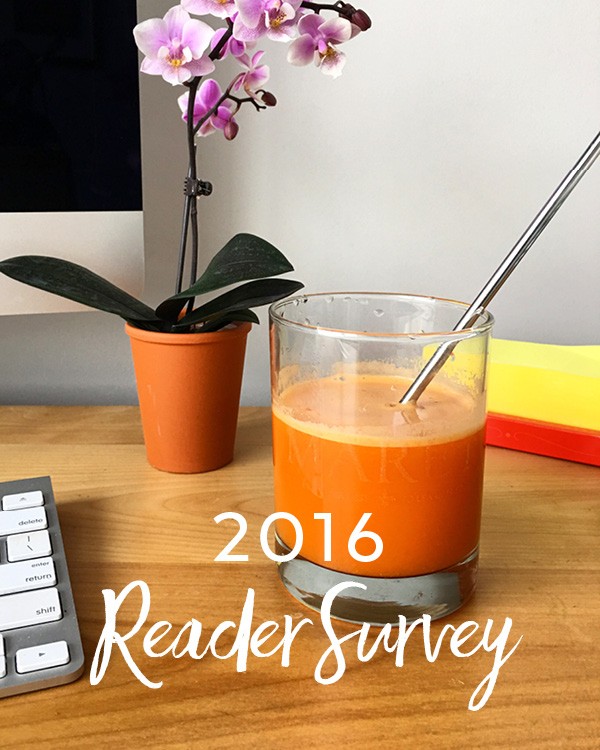 Somehow you've found me in this huge internet space. Even more astonishing, some of you have tried my recipes! It is kind of nuts when I sit down and really think about it. Feedback has made my day on more occasions than I can count. Yesterday, after unsuccessfully testing a recipe for the billionth time, I saw this on Instagram and it totally turned my day around.
Feedback has encouraged me to re-test recipes and attempt to improve them. Feedback has helped me discover typos and errors. Note to self: Proofread more. Ultimately, feedback helps me try to make this space the best that it can be. Is that weird? Maybe. Blogging is weird sometimes. Like really, really weird.
On any given day, we hit publish and wait to see what you think of a given post. Sometimes its obvious, but many times we have to judge whether you enjoy certain recipes or content by numbers. I'm not interested in numbers. They don't tell the whole story – and truthfully, they mean nothing if the people that come this space on a regular basis – the people that I care about the most – aren't happy!
So, I'm going to ask you to take about 5 minutes of your day to fill out this brief survey below! It will help me get to know more about you and help me take actionable steps towards making this site the best place that it can be.
THANK YOU in advance! We're all busy and I truly appreciate and read every response that I receive. The information is totally anonymous, so please be as honest as possible!
IF YOU ARE ON A MOBILE DEVICE, TABLET, OR READING THIS VIA EMAIL, PLEASE CLICK HERE TO COMPLETE THE SURVEY.
Thank you again for your time!
This post contains affiliate links, which means that I make a small commission off items you purchase at no additional cost to you. Please read my
privacy policy
for more information.