Blueberry Rye Pancakes with Molasses Syrup
Extra fluffy 100% whole grain pancakes filled with plump fresh blueberries and topped with an easy, two-ingredient molasses syrup!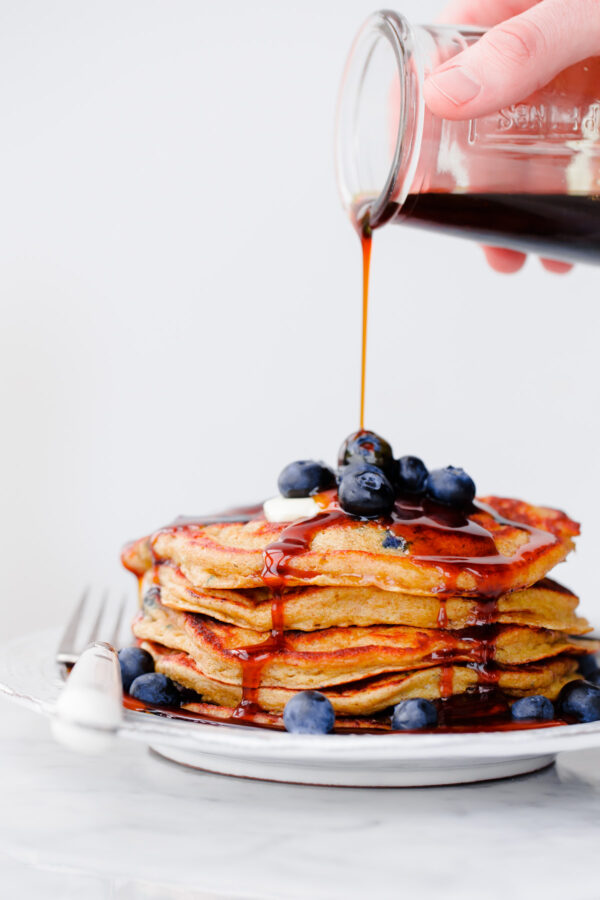 These aren't just any old blueberry pancakes. They are Blueberry Rye Pancakes! Not only are they extra fluffy (thanks to my favorite trick of folding in whipped egg whites), but they are made with equal parts stoneground whole wheat pastry flour and rye flour.
In other words, they are 100% whole grain! This means that we're allowed to eat more of them, right?
At the last minute, I decided to add in some raw shelled hemp seeds (which, as it turns out, were completely undetectable) for an extra boost in nutrition.
They're also finished with the world's easiest two-ingredient molasses syrup! No, really, just combine a touch of unsulphured dark molasses and pure maple syrup, give it a little stir, pop it in the microwave to warm up, and you're set.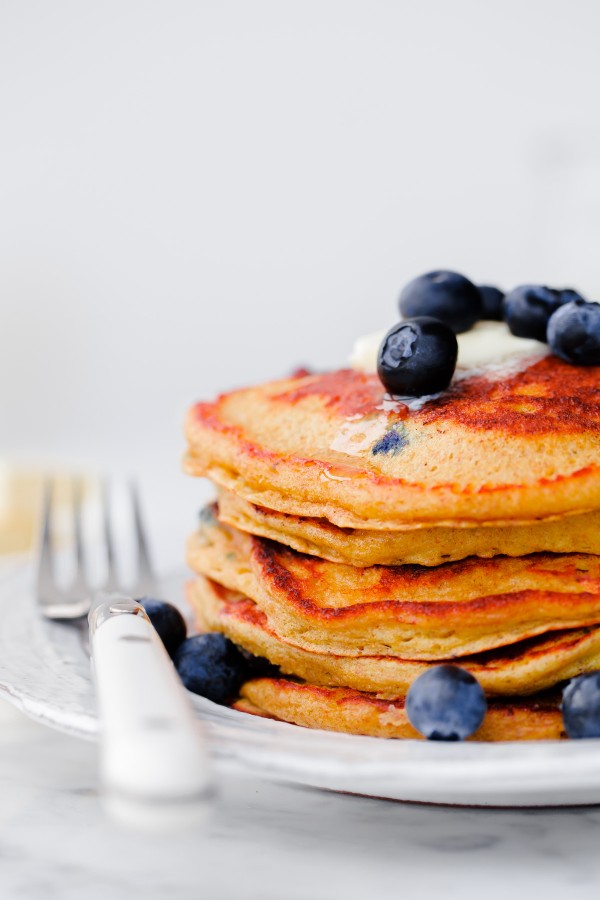 As much as I love maple syrup (Grade B, please), I might love this molasses syrup more. A few weeks ago, Connor and I met for brunch with family at a spot in Lakeview called SIP, which serves their pancakes and beignets with house made molasses syrup.
It immediately inspired me to attempt to create my own, and while their version might be a bit more complex than this method (maybe not, who knows?), the taste is nearly identical.
The dark molasses gives the syrup an earthier flavor and makes it a lot more nuanced. It's hard to describe, but incredibly tasty! Plus, it adds only five seconds of prep to any normal syrup situation and I can live with that.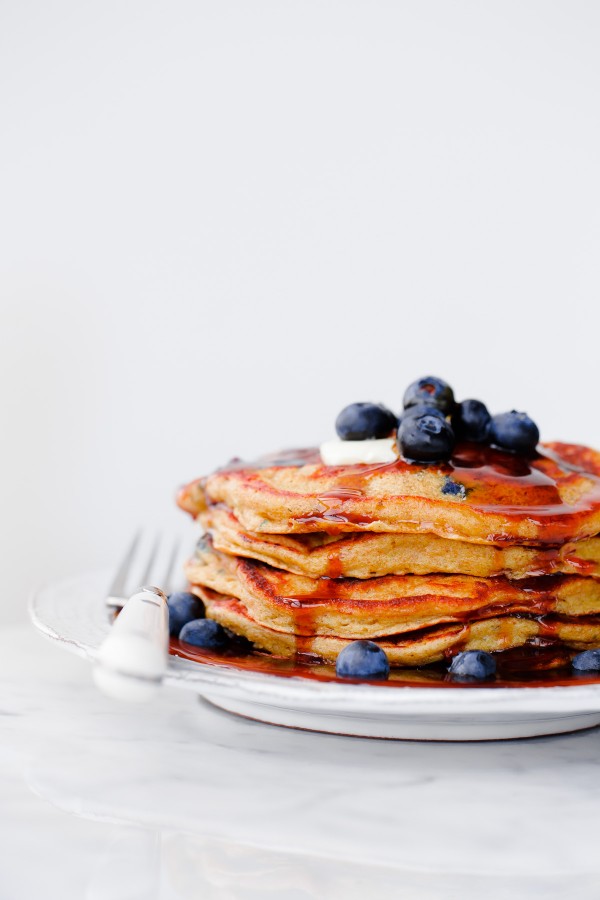 If you've never cooked with it before, rye flour generally comes in two forms: light rye flour and dark rye flour. This recipe uses light rye flour, which I found in the bulk bin of my local grocery store.
Rye is a wonderful whole grain to use for pancakes and other baked goods – although I don't recommend substituting 100% of your normal flour with it –  as it is significantly lower in gluten than traditional wheat flour. Less gluten = lighter, more tender baked goods and pancakes.
One important note: These pancakes do not taste like traditional rye bread, so don't be alarmed. Traditional rye bread is loaded with caraway seeds, whose flavor is often mistakenly associated with rye flour. Trust me, rye flour (sans caraway seeds) tastes nothing like normal rye.
Happy pancake-ing!
Products Used for this recipe:
(may include affiliate links)