A Birthday Surprise (Guest Post from Connor)
I had already bought and wrapped Laura's birthday present but I wanted to do something else for her that was a little more unique and special. Being the foodie that she is I knew she would LOVE if I baked something for her. On a whim, I Googled "mint chocolate chip ice cream cake" (one of her favorite ice cream flavors is Mint Chocolate Chip), started looking at different recipes, and found one that I looked good on the blog, Baking Bites.
I woke up early yesterday so that I could try to get as much done as possible before Laura got back from work. After a quick trip to Whole Foods in Clarendon, I had everything that I needed (including the flowers).
We only have one cake pan in the apartment so each layer had to be baked separately. While I enjoy eating food as much as Laura, I am not nearly as talented in the kitchen. There ended up being several mini disasters along the way.  The first was that the baked cake layers would not come out of the pan! Once I finally got them out I found that the bottoms were burned—ahh!  This was averted after some more Google searching where I found a book called "
How to Fix (Just About) Everything: More Than 550 Step-by-Step Instructions"
and was saved by tip #378 "How to Rescue a burned cake or pie." I cut away the burned cake bottoms using a serrated knife and was able to avert crisis #1…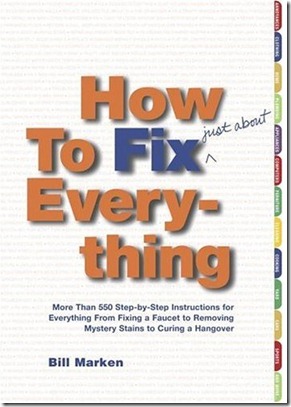 After baking the cake layers, I lined the cake pan with plastic wrap and spread the softened mint chocolate chip ice cream in about an inch thick layer and put it in the freezer.  As I waited for it to harden enough to handle I started to make the butter cream frosting where I encountered mini disaster #2.
The butter cream recipe I was using called for a whole milk and flour base to be thickened on the stove, before slowly adding sugar and butter.  After mixing the butter and sugar with a hand mixer, the recipe called for allowing the base to cool to room temperature… I was so close to being done and couldn't quite take waiting anymore (maybe Laura and I have a bit in common in the kitchen after all). When I added the warm base to the butter I got instant soup. Almost as soon as this happened Laura called to tell me she was on her way home from work. I threw the buttercream in the fridge to cool and assembled the cake and ice cream layers before quickly cleaning up so as not to leave any evidence for Laura of what I had made.
I made this sign to keep Laura out of the fridge (a difficult thing to do!) while the frosting cooled.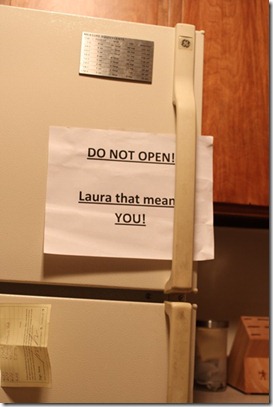 Eventually the frosting cooled and thickened up (although the consistency isn't quite right it tastes pretty good). I was able to frost the cake while Laura exchanged birthday wishes with her mom on Skype (her mom's birthday is the day before hers!).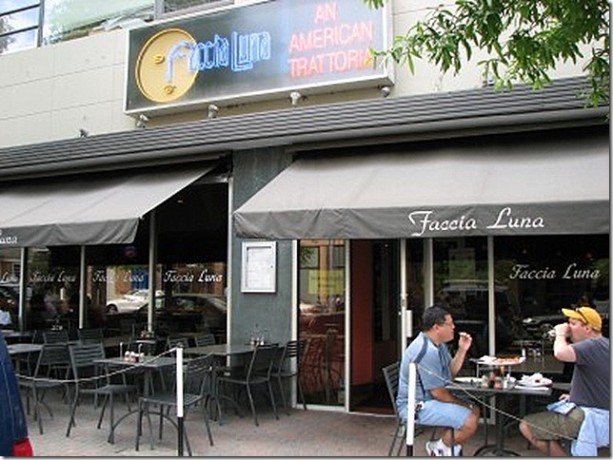 (Source)
Afterward, Laura and I walked into Clarendon for a casual pizza dinner at Faccia Luna. We had some delicious pizza with Italian dry salami and spinach. After coming home I revealed my surprise…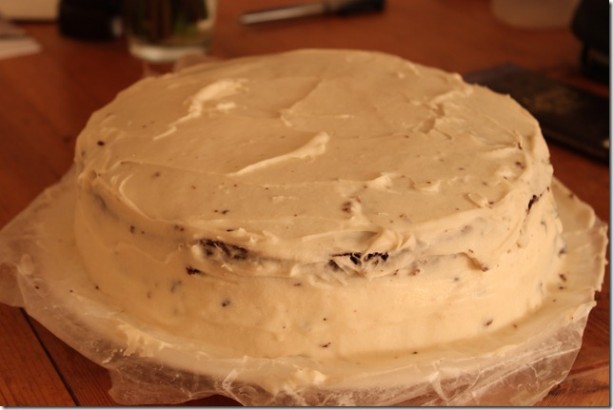 I could tell she was impressed because the first thing she did was whip out her camera for a picture. After a few photos I knew Laura wasn't just being polite and saying it was good when her piece disappeared even before I was halfway done eating mine!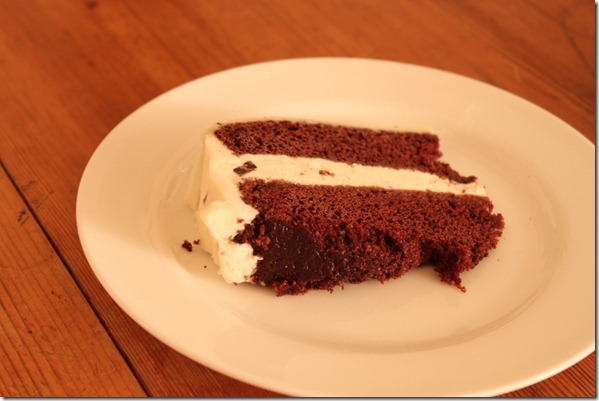 While a bit time intensive, ice cream cakes are totally doable so don't be intimidated (I've never even made a cake before!), they make a great cool summertime dessert!
~Connor
P.S  Edited to add by Laura: Connor just exclaimed "my first publication!" (haha) as I was about to hit the publish button
This post contains affiliate links, which means that I make a small commission off items you purchase at no additional cost to you. Please read my
privacy policy
for more information.