Simple Blueberry Almond Muffins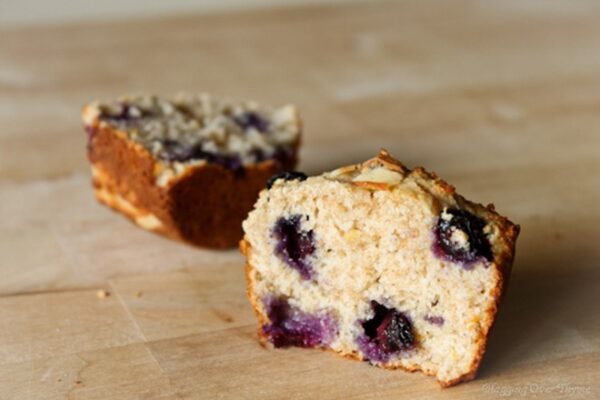 A couple weekends ago, Connor and I went to visit his grandfather on his 100-acre farm just outside Buffalo, New York.
It was a relaxing weekend full of swimming, reading, champagne cocktails, and enjoying the outdoors. One of the most memorable moments was devouring delicious warm-from-the-sun blueberries straight from the garden.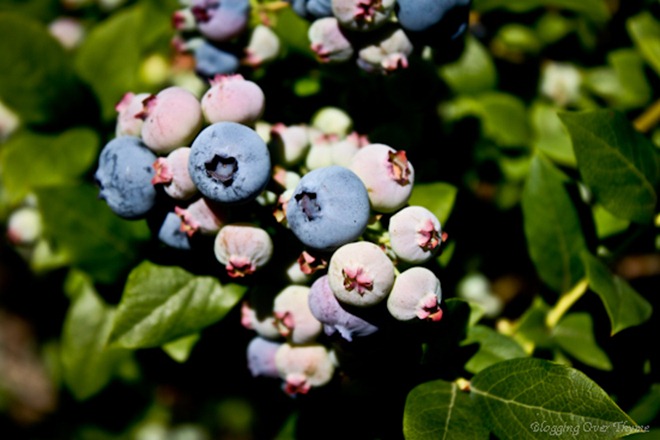 It left me with a craving for muffins! These Simple Blueberry Almond Muffins came about as a result. I wanted to create muffins that weren't overly indulgent or sweet.
These muffins were exactly what I was hoping for and more. Not too sweet, hearty from the whole wheat flour, juicy from the fresh blueberries, all with the added bonus of the slight crunch of almonds on top. The recipe also comes together incredibly quickly!
Serve these muffins warm with a spread of butter.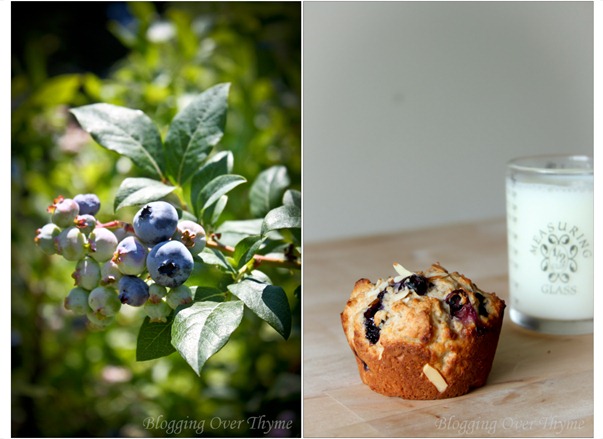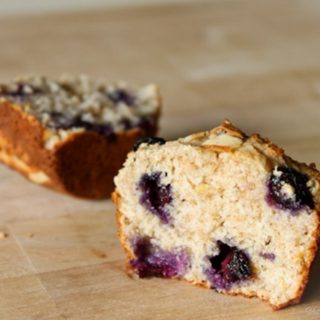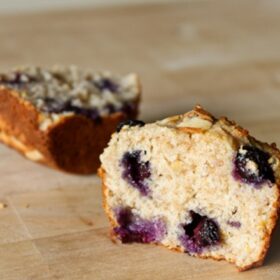 Simple Blueberry Almond Muffins
Simple blueberry almond muffins lightened up with whole wheat flour and applesauce and topped with sliced almonds.
Ingredients
¾ cup (90g) whole wheat flour
¾ cup (90g) unbleached all-purpose flour
1 ½ teaspoons baking powder
¼ teaspoon baking soda
¼ teaspoon Diamond Crystal kosher salt
3 tablespoons (45g) unsalted butter softened
½ cup (100g) granulated sugar
1 large egg room temperature
¾ cup whole fat Greek yogurt
2 tablespoons (⅛ cup) unsweetened apple sauce
zest of 1 lemon
¾ cup fresh blueberries
sliced almonds
Instructions
Preheat oven to 375°F (190°C) with a rack in the center position. Line a muffin pan with paper liners (this recipe yields 9 muffins) or lightly grease with baking spray. Set aside.

In a medium bowl, whisk together the whole wheat flour, all purpose flour, baking powder, baking soda, and salt. Set aside.

In a large bowl, beat the softened butter and sugar with a hand-held mixer. Add the egg, Greek yogurt, apple sauce, and lemon zest and beat until smooth.

Add the dry flour mixture to the wet ingredients and mix together until the flour has just been absorbed. It will be thick and dough-like in texture. Gently fold in the blueberries. Distribute the batter evenly among 9 muffin cups and sprinkle sliced almonds onto the top of each muffin.

Bake for 12 to 16 minutes or until golden brown and toothpick inserted comes clean. Place on rack and let the muffins cool in the pan for 5 minutes. Remove from the pan and transfer to a rack. Serve slightly warm with butter.
Serving: 1serving, Calories: 251kcal, Carbohydrates: 35g, Protein: 8g, Fat: 10g, Saturated Fat: 3g, Polyunsaturated Fat: 6g, Cholesterol: 32mg, Sodium: 197mg, Fiber: 3g, Sugar: 14g
This post contains affiliate links, which means that I make a small commission off items you purchase at no additional cost to you. Please read my
privacy policy
for more information.