A Spicy Wake-Up Call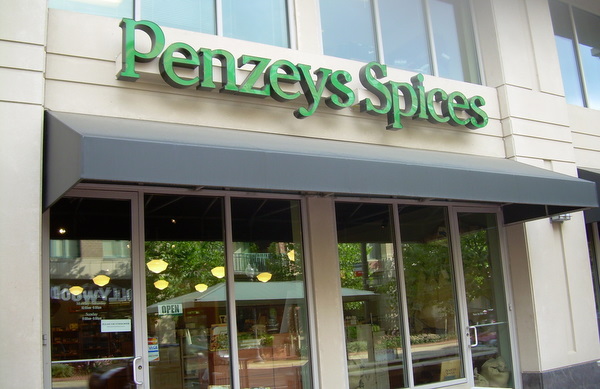 Oh, Penzey's, what would I do without you?  If you're thinking to yourself right now, "What in the world is this girl talking about?", you are in for a spicy wake-up call.  Ok, I know, the puns really need to stop…but they are fun.  On the other hand, if you have heard of Penzey's, I might just be able to enlighten you further.
Side Note: Penzey's and DC also have a special relationship—but I'll get to that later on in the post.
 What is Penzey's?
Penzey's is a store dedicated solely to spices and seasonings.  How many? 250 to be exact.  That is a huge inventory compared to the average supermarket and specialty store, which generally carry around 30-50 (if you're lucky).  Many of the store bought options are also usually grilling seasoning mixes or other rubs, which tend to be high in the sodium department or not-so-versatile.  If you are a fan of rubs and seasonings, don't worry!  Penzey's offers a ton of those as well, even sodium-free options.  Can't get much better than that!
Why do I like it?
Seriously, Penzey's offers almost any spice, herb, and seasoning you could possible imagine.  A few random facts about their catalog offerings? They sell:
13 kinds of chili peppers (seen below)–they even offer heat index information, as well as a description of their different uses and tastes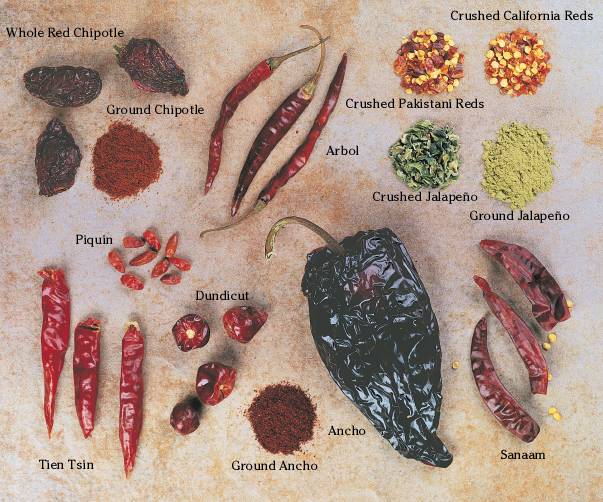 4 varieties of ground cinnamon–did you even know there were four varieties? Well..there are and they are each distinctly unique from one another.

6 different types of whole peppercorns–(personal favorite: tellicherry black)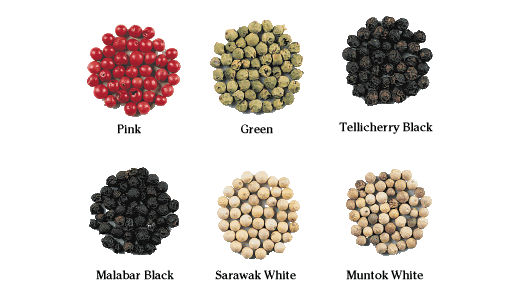 I won't even get started on all the other assortments of seasonings…they have a ton!  Go check out the website if you don't believe me.
They even offer gift boxes and crates, such as "Baker's Assortment", "Some Like It Hot", and "Hot Chocolate Gift Set".  This is great for those of you out there who have friends who love to cook, or even for those who are desperately searching for wedding shower gifts (they have a crate designed for newly wed lovebirds as well).
DIY Idea: If you don't like any of these options, another alternative would be to buy the individual spices/seasonings and create your own at home!
My Recommendations:
I buy almost 95% of my spices from Penzey's.  The prices and quality are great.  In addition, Penzey's offers multiple sizes of products–ranging from a 1 ounce (perfect for small households, infrequent chefs, or just for trying out new flavors) to a 1-lb bag!  Wow.  Spices are packaged in traditional spice jars or bags, which is an even better option for those of you with special spice rack containers.  It makes it super easy to restock them!
Their packaging labels also include helpful flavor descriptions, recommendations, and other suggestions, including recipes for things like marinades, salad dressings, and rubs!  This is extremely helpful for both novice and seasoned chefs.
Helpful Tip: The company also offers incredibly well-priced glass spice jars of various sorts and sizes–all of which can be individually and creatively assigned with complimentary labels.  Heck, I even bought some for non-cooking purposes.  They are great for organization projects!
Here are just a few of my favorite products:
Chinese Cassia Cinnamon–the creme de la creme of all cinnamons

Tellicherry Peppercorns

Italian staples, such as bay leaves and oregano

Madagascar vanilla extract

Chili 3000
Where is this place anyway?
While Penzey's does have several stores located throughout the country (hello Wisconsin!), all of their products are available to order from their online catalog.  Shipping is available within the US and costs are based on order total–with the cheapest options ranging from $3.95 to a maximum of  $12.95.  Very reasonable, indeed.
Didn't you mention something about DC?
Yep.  Another fabulous reason to live in the DC Metropolitan area is that we have a Penzey's store within arm's reach!  No more shipping costs for us DC-ers.  Located in Falls Church, Virginia–only a 14-minute drive outside the city limits–Penzey's store offers everything you could possibly imagine.  Pick up a free catalog while you're there for recipe ideas and other recommendations.
I'm almost 100% positive you will love Penzey's as much as I do.  If you do stop by, be sure to let me know what you think!
Location:
513 W Broad St
Falls Church, VA 22046
(703) 534-7770
Mon.-Sat.: 10:00AM – 6:00PM
Sun.: 11:00AM – 5:00PM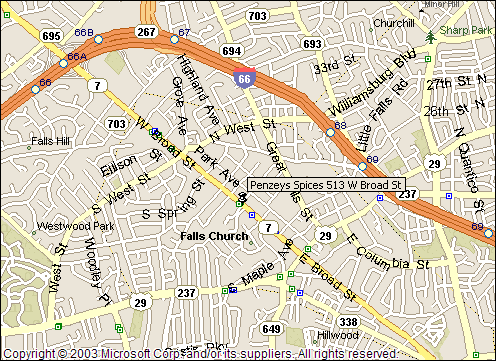 Other Places to Check Out While You're in the Neighborhood:
Falls Church farmer's market
The Needlewoman East –one of the only needlepoint stores in the area!
Several cute coffee shops, cafes, and restaurants within walking distance
This post contains affiliate links, which means that I make a small commission off items you purchase at no additional cost to you. Please read my
privacy policy
for more information.