My Favorite Salad Dressing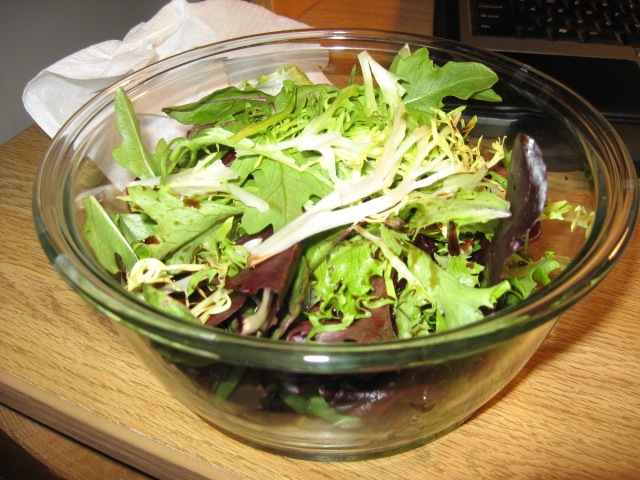 If you're sick of paying for $3-4 dollar high calorie store-bought salad dressings and keep getting frustrated by ingredient lists that seem to only include vegetable oils then this is the right salad dressing recipe for you!
It is super easy to make, light and refreshing, healthy, and you can easily store in a leftover jar or dressing container in the fridge for weeks at a time!
This is definitely a bargain too, since many of us already have olive oil on hand in the kitchen, and lemons are usually easy to find year-round and not too expensive.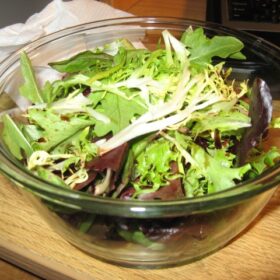 My Favorite Salad Dressing
My favorite basic go-to salad dressing recipe, made with pantry staples: lemon juice, extra virgin olive oil, Dijon mustard, salt, and pepper.
Ingredients
½ cup (120 mL) fresh lemon juice
½ cup (120 mL) extra virgin olive oil plus more to taste
1 tablespoon Dijon mustard
1 teaspoon kosher salt
1 teaspoon freshly ground black pepper
Instructions
Combine ingredients in a vinaigrette container or other leakproof jar. Shake well and use immediately. Leftover vinaigrette can be stored at room temperature for up to a week. Shake well before using.
Serving: 1serving, Calories: 100kcal, Carbohydrates: 1g, Fat: 11g, Saturated Fat: 1g, Polyunsaturated Fat: 9g, Sodium: 273mg
This post contains affiliate links, which means that I make a small commission off items you purchase at no additional cost to you. Please read my
privacy policy
for more information.