Oatmeal Muesli
Did anyone check out the new Iron Chef episode on Food Network the other night? Christopher Kostow vs. Cat Cora. It was battle oatmeal! Who woulda thunk that you could come up with 4+ courses for a 5-star dinner using little old oatmeal as the forefront of all of them.
Of course, with the variety of different kinds you can buy nowadays–from Irish steel cut to Scottish to oat bran to regular old-fashioned–it does sound feasible to an extent.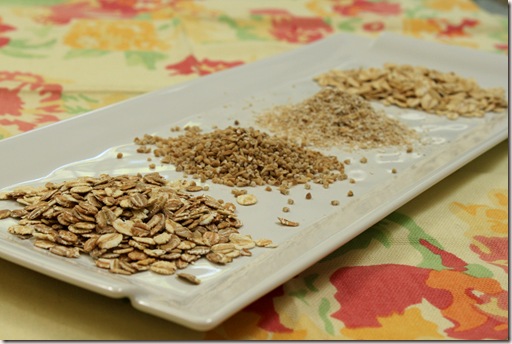 From Left to Right: Multigrain Oats, Steel Cut, Oat Bran, Old-Fashioned Rolled
Now, I have to admit…and this may come as shock to several other bloggers, who are known to love their oatmeal to the max, I didn't actually like oatmeal at all until this past year during my senior year at college. I'm referring to oatmeal cooked on the stove, not oats in general, which I have always loved.
Despite having never really given it a chance, I had written it off as just not for me. I preferred cold cereal or, to be honest, eggs or just a nice Ezekiel English Muffin (if you haven't had this brand, you must try it!).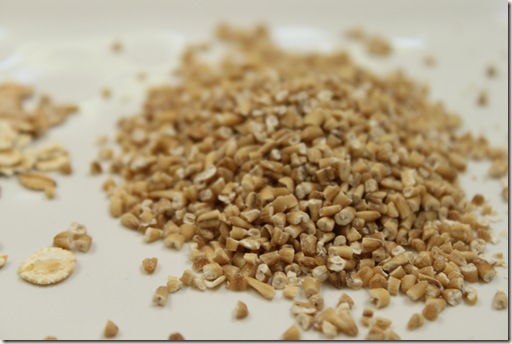 I love to pack this oatmeal muesli recipe when I'm traveling—especially on planes—since I can stick the dry mixture in a disposable container and not have to worry about it getting confiscated at security lines.
I then head over to the local coffee shop (usually Starbucks) where I get my coffee and add free milk from their stations! Quite sneaky of me…I know.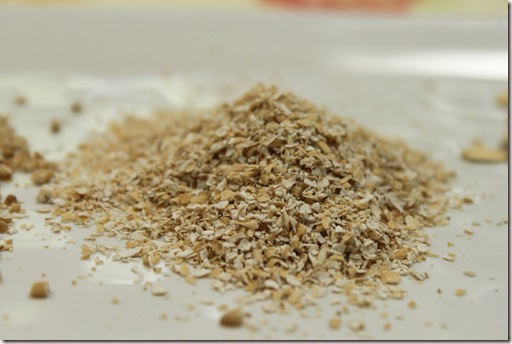 Looking for more oatmeal recipes? Check out these fabulous recipes using oatmeal (just to name a few):
So even though I use oats in loads of baking recipes or just eat in the form of oatmeal in the mornings on quite a regular basis…in the spirit of Iron Chef, I've decided to challenge myself to a similar oatmeal challenge. I must find a way to use it in a way that's new and creative.
Whose with me?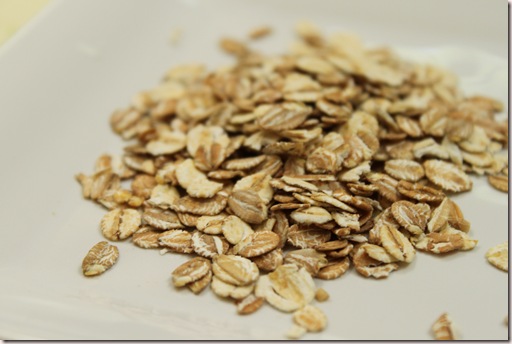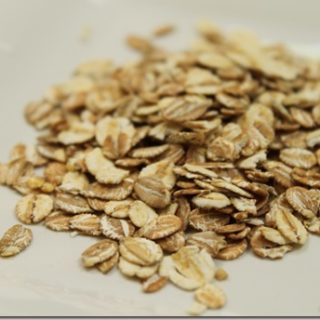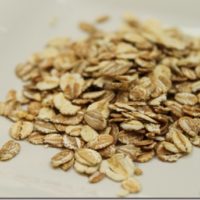 Oatmeal Muesli
Yield: 1 Serving
Prep Time: 5 minutes
Cook Time: 10 minutes
Total Time: 15 minutes
Ingredients
1/2 cup traditional rolled oats
1/4 cup multigrain oats (or you could substitute more regular!)
handful of Zante currants
1 tablespoon chopped walnuts
1 tablespoon sunflower seeds
1 tablespoon wheat germ or ground flax
pinch of salt
Instructions
Mix together the night before in container or morning of; add milk, let sit for 5-10 minutes and enjoy!
Nutrition Information:
Yield: 1
Serving Size: 1
Amount Per Serving:
Calories: 580
Total Fat: 19g
Saturated Fat: 2g
Trans Fat: 0g
Unsaturated Fat: 16g
Cholesterol: 0mg
Sodium: 626mg
Carbohydrates: 93g
Fiber: 16g
Sugar: 39g
Protein: 17g
A Beautiful Plate provides nutritional information, but these figures should be considered estimates, as they are not calculated by a registered dietician.
This post contains affiliate links, which means that I make a small commission off items you purchase at no additional cost to you. Please read my
privacy policy
for more information.