Homemade Chickpea Flour Pasta
One of my favorite foods in the whole world is homemade pasta…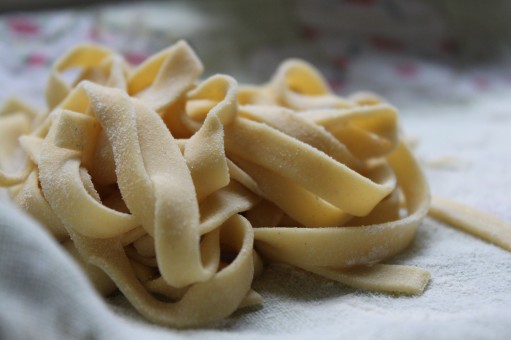 Most of the time, I'd be beyond thrilled to eat it just plain with a bit o' buttah and some Parmigiano-Reggiano cheese.  Sound boring?  It is.  But it really allows the pasta to be the forerunner of the dish, rather than lurk in the background.  And in all honesty, I could live on that cheese alone. But really now…since you put in the extra effort to make homemade pasta in the first place, you don't usually want to cover up its "homemade goodness" with a complex sauce.  But the other day, I felt spontaneous…or at least, curious.
So I turned to one of my favorite cookbooks, The Modern Vegetarian by Peter Berley, for inspiration.  And, inspiration I found.  Chickpea flour pasta. Instead of using regular flour or semolina as the base, this pasta recipe calls for garbanzo flour.  It sounds complicated, but garbanzo (or chickpea) flour is really not all that difficult to find.  Bob's Red Mill sells it (the brand I used) or you can easily make your own.  You just need dried chickpeas and a food processor!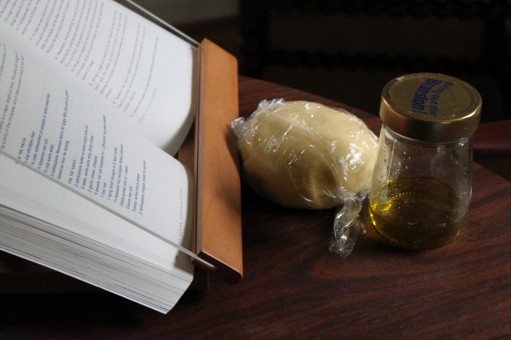 If you haven't made homemade pasta before, I highly recommend doing it for a special occasion or an everyday special meal.  It sounds intimidating, but it's actually quite simple.  Despite what you may think, you don't need any special equipment.  Unlike some of those funky machines their selling at kitchen stores these days.  Seriously, does anyone really need a daisy-shape egg mold?  It really does exist, I swear.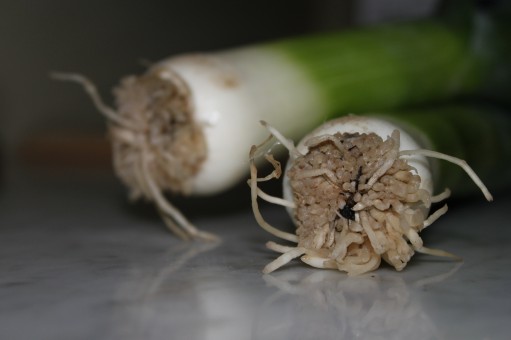 Back to the point…while I sometimes use an old-fashioned non-electric pasta machine, I've also cut the noodles by hand as well.  A machine may offer some fancier shapes or more uniform pasta, but it all ends up tasting the same.  Am I right?
Another positive?  This pasta recipe is vegan! Due to the high protein content of chickpeas, you don't need an egg (usually needed in homemade pasta recipes–but not always) to get the dough to bind together.   Since Peter so nicely paired up this pasta with a simple leek and tomato sauce, I decided to follow along and do just the same…If you prefer to use your own sauce, that's fine too!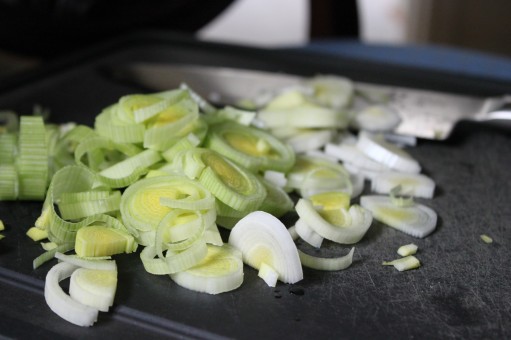 With no further ado, here it is: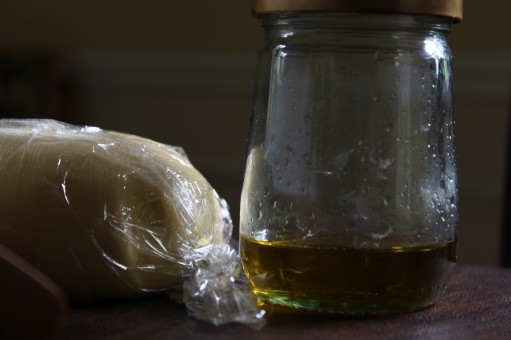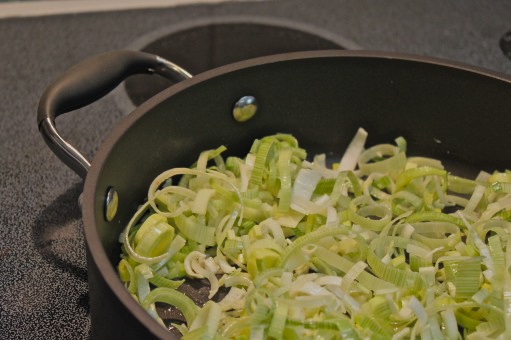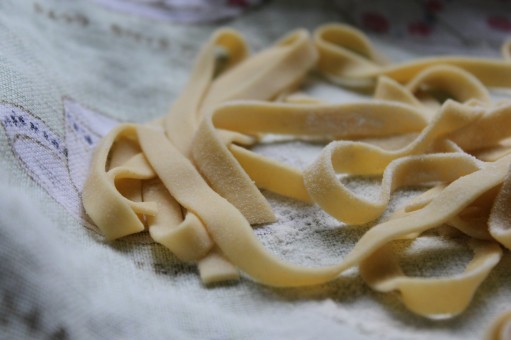 This recipe was a great alternative to my usual pasta recipes!  The chickpea pasta with tomato sauce was a great combination.  Due to the higher protein and fiber content, it was incredibly filling as well.  One portion went a long way.  If you prefer to have a large quantity of sauce, be sure to make twice the recipe amount.
Of course, now I'm inspired to make quinoa pasta (with quinoa flour!) with some flour left in my cupboard.  I'll be sure to let you know my mishaps and successes!  And, of course, the recipe.