Apple Oatmeal Breakfast Bread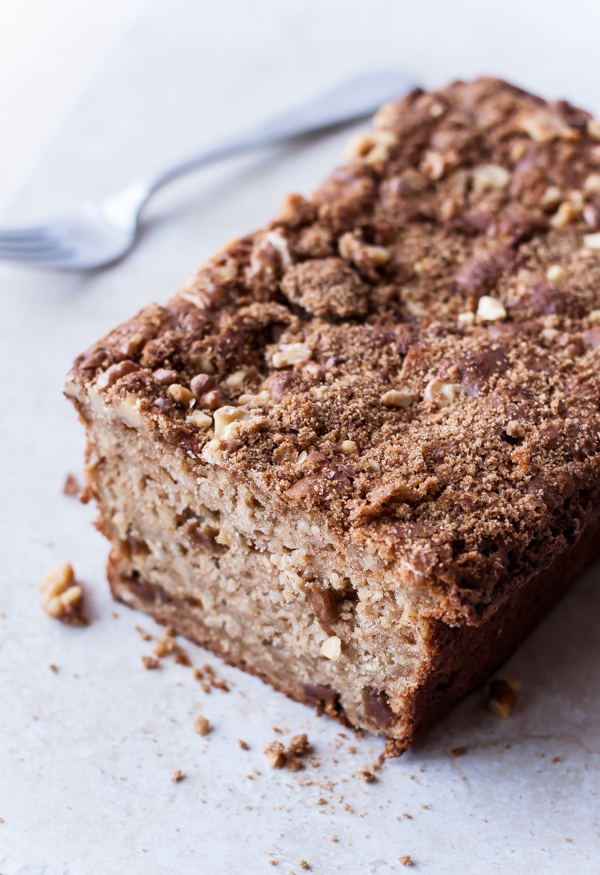 Cooking and baking have always been a form of therapy for me.  Cheap, delicious therapy.
Whenever I was stressed out in high school or college (i.e. avoiding papers and homework), I would get in the kitchen and bake.  Usually, it was either cookies or quick breads.  I had a handful of recipes that I would always go back to time and time again.  This apple oatmeal breakfast bread (from Dorie Greenspan's Baking: From My Home to Yours) was one of them.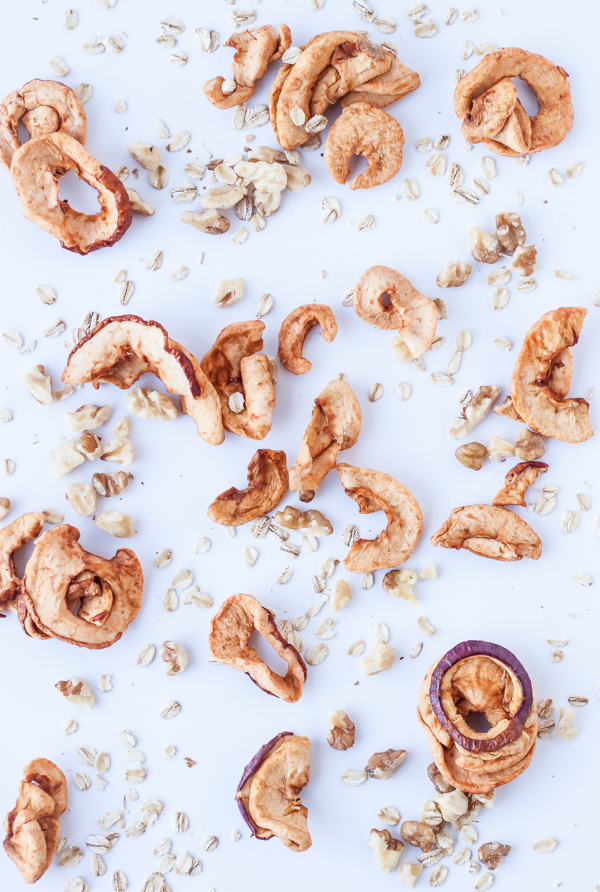 There was something so wonderful about not only creating something from scratch, but knowing that it would always turn out the same each time (except that time I forgot all of the sugar).  It was familiar and comforting.  And that was exactly what I was looking for.
Over the years, cooking and baking have taken on very different roles in my life.  When I began working at the bakery, it became all about consistency, repetition, and speed.  In culinary school, it morphed into a competitive, almost athletic daily competition.  And it was very much the same way when I worked as a line cook.
The days were fast-paced and revolved around efficiency–and figuring out how to become even more efficient the following day.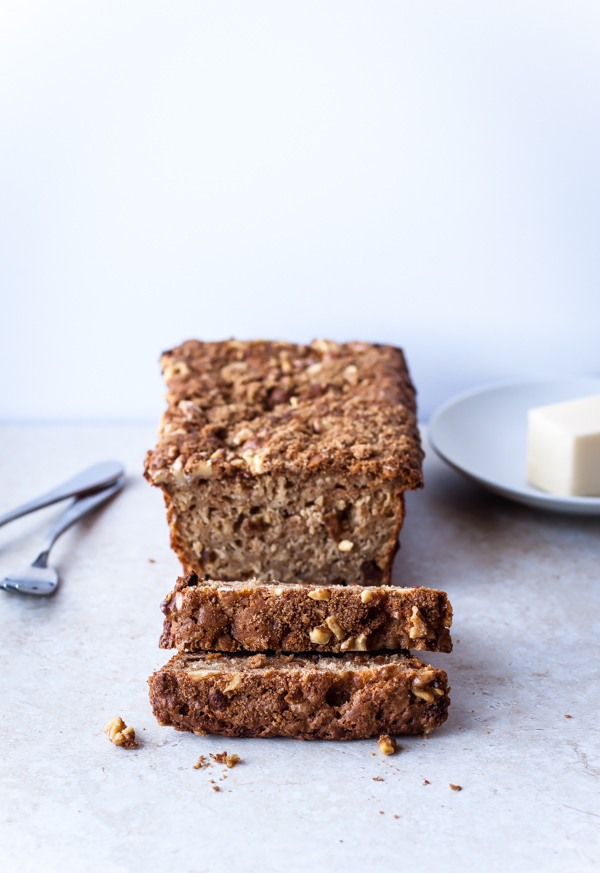 That isn't to say that it wasn't therapeutic in its own sense.  Or fun or creative.  Because it was all of those things.  It was just different.  I actually enjoyed in many ways.
But I would be lying if I didn't say that this mindset hasn't affected the way that I cook (even at home) to this day.  I'm a very go-go-go person, and am the first to admit that I struggle with living in the moment when it comes to most things in life.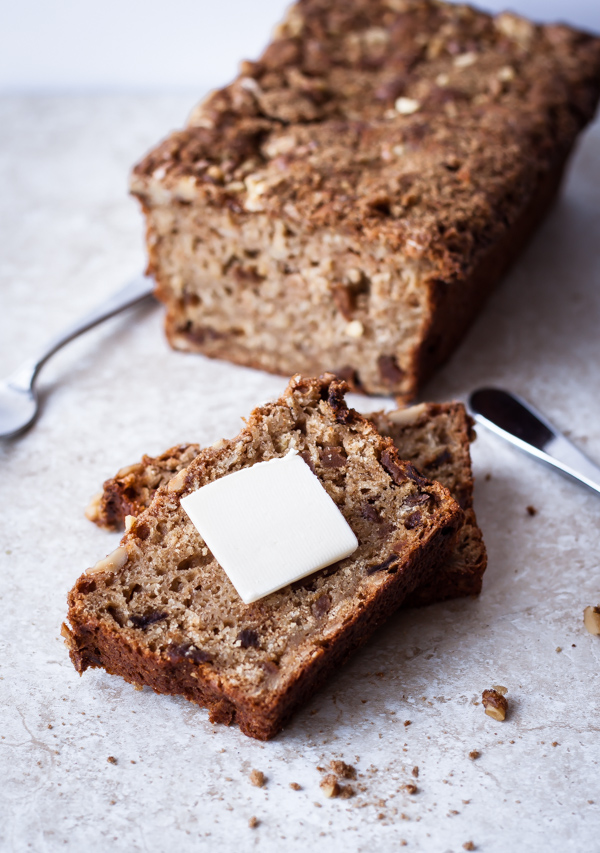 It sounds so easy, but it is actually surprisingly difficult to pull off.
Sometimes all it takes is baking your favorite, simple quick bread–filled with oats, dried apples, and topped with a cinnamon-y, walnut, brown sugar topping–to make you nostalgic and remember what this is all about.
See? What did I tell you?
Cheap, delicious therapy in quick bread form.  Works every time.